As guests entered the venue for the latest Off-White show, plenty of them stopped to talk a selfie or two against the checkered floor backdrop. A black light was cast over the same massive Parisian stadium where Koche was held earlier this week, and the many people who were wearing neon pieces from last season's collection lit up. Full of a bevy of Abloh's conventional sporty pieces as well as the ultra-feminine, glamorous gowns worn by the Hadid sisters and Karlie Kloss for the finale, this was arguably the designer's strongest collection yet. Here's everything else you need to know about the show.
Abloh was inspired by the pattern of the checkered flag at the end or beginning of a race track. That motif came through not only in the set but also in literal ways on bags, tops, tees, jumpsuits and long jackets.
Puffer Paradise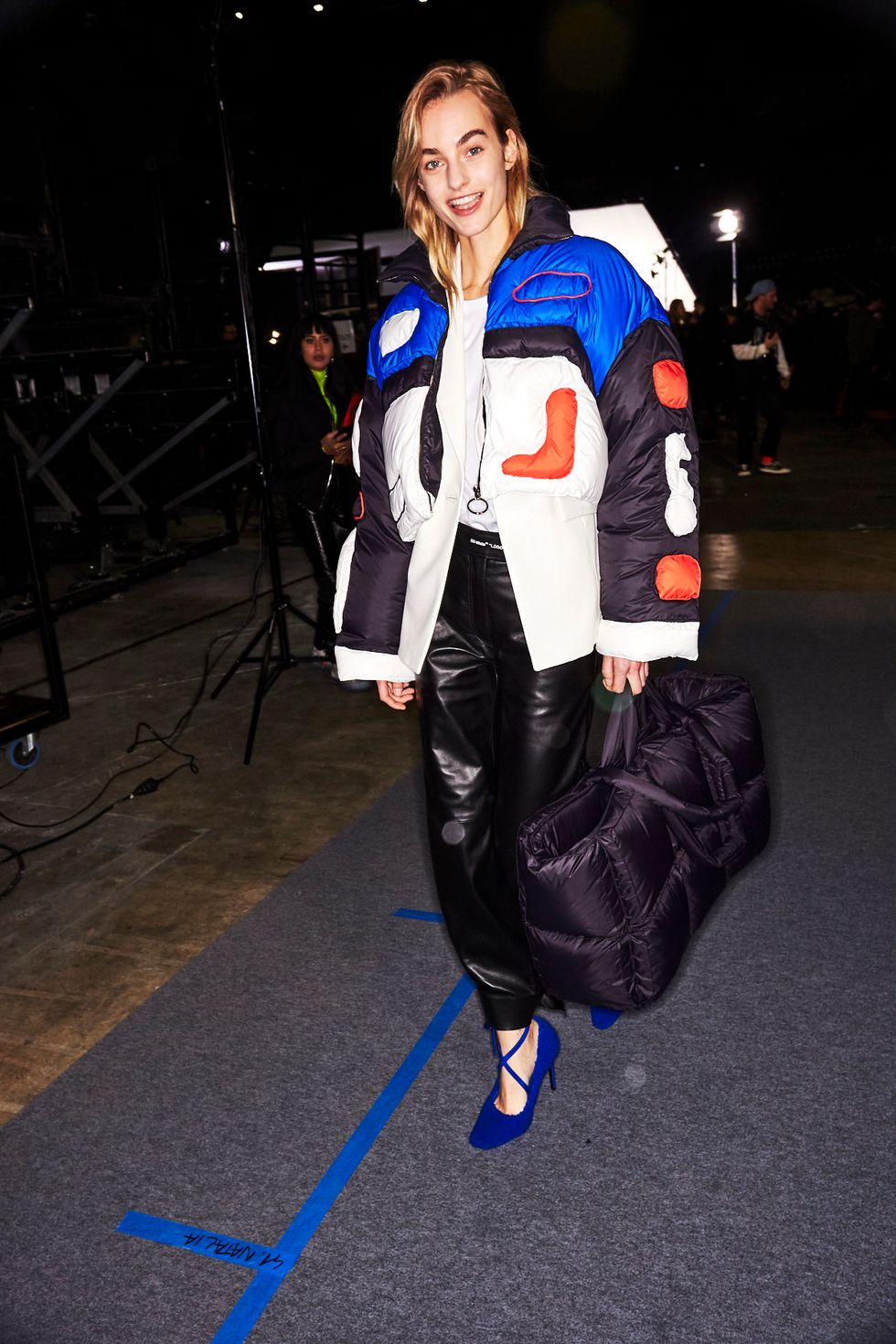 The puffer has become one of the most popular Paris Fashion Week trends. To that end, Off-White showed two chunky options, both floor-length, in silver and black and white.
Last season, the label showed quite a few neon shades. For fall 2019, Off-White transitioned into lemon-y yellows and lime greens for jackets, tees, dresses and pops of color on prints.
There were plenty of fabrics in either glossy or shiny finishes; whether done in silk or vinyl like leather, the texture was all about shininess.
Bella Hadid closed the show wearing a high-cut, open-below-the-bust dress with matching hot pants and booties. Karlie Kloss and Gigi Hadid wore similar gowns — there was plenty of super feminine dresses in the collection but the also verged on being extremely sexy in how revealing they were.