On the first episode of podcast Not Really, co-hosts Patrik Sandberg and Paul Cupo discuss Azealia Banks, their past as cyberbullies, and which former First Lady they consider the ugliest. "Don't get me started on Martha Washington, hunty," Cupo says.
One year later they're still going strong, tackling everything from forehead implants, YouTuber Trisha Paytas and the political industrial complex, lauded for their hot takes by their fan base, dubbed the "little faggots" by Cupo.
"When we first came up with the idea to have a podcast the whole premise was, we're going to be two faggots in New York who are talking about everything from a really inappropriate New Yorkers' perspective," Sandberg says. "To me, the idea was like, We should get Amanda Lepore to talk about the Mueller investigation. She is the last person that should be commenting on it and that's why it's funny. I'd find that interesting even if I didn't live in New York."
While Cupo suggests the average podcast might have Lepore on to talk about something expected like her transition, Sandberg says, "I'd want to hear Amanda talk about why Hillary lost. That's what I want to know.".
Brooklyn-born Cupo, former fashion director of Hood By Air, has created collections for VFILES, worked with Helmut Lang, and designed for Japanese pop stars like EXILE and J Soul Brothers. Cupo says he met Sandberg, creative director of CR Fashion Book and CR Men, on the first day he moved to NYC from San Francisco eleven years ago.
On Not Really, Sandberg and Cupo break down key cultural moments of the aughts, commiserate over their shared qualms with contemporary culture, and give their listeners a peek inside their histories navigating NYC's inner fashion circle. They have dedicated an entire episode to Heatherette, the legendary clothing label founded by Richie Rich of the '90s club kid posse made infamous by promoter Michael Alig's murderous ketamine-tinged spiral. Another episode, entirely devoted to 2006 gossip blog SocialiteRank, encapsulates a time in the city's history when Tinsley Mortimer was the "it" girl of NYC's social scene and a crop of Paris Hilton wannabes competed for the number one spot on the site's power ranking.
No matter the subject, both Cupo and Sandberg have a way of weaving their sardonic, articulate perspective into every conversation without taking themselves too seriously. Both agree that their seasoned, thirty-something self-aware point of view is a rarity in the podcast space.
"We have, in our career experience, really seen a lot of shit," Cupo says. "It's been able to help us. Even if me and Patrik have two different opinions, we're both right. I'm very confident in literally everything I say, even if I'm wrong. I'll make myself believe it if I have to. I think that our listeners respond to that."
Sandberg echoes Cupo, saying the two "have a perspective that comes from having seen and lived through things that other people haven't. There are times when I tell people stories about something that happened to a friend of mine, and people will say, 'You know you're not normal right... that's a really insane thing to have happened.' Like, what, you've never been friends with a crackhead?'"
Cupo continues, "It's like, you know that thing when your boss throws a Jeff Koons sculpture at you?"
The two laugh, although something indicates Cupo's not really kidding.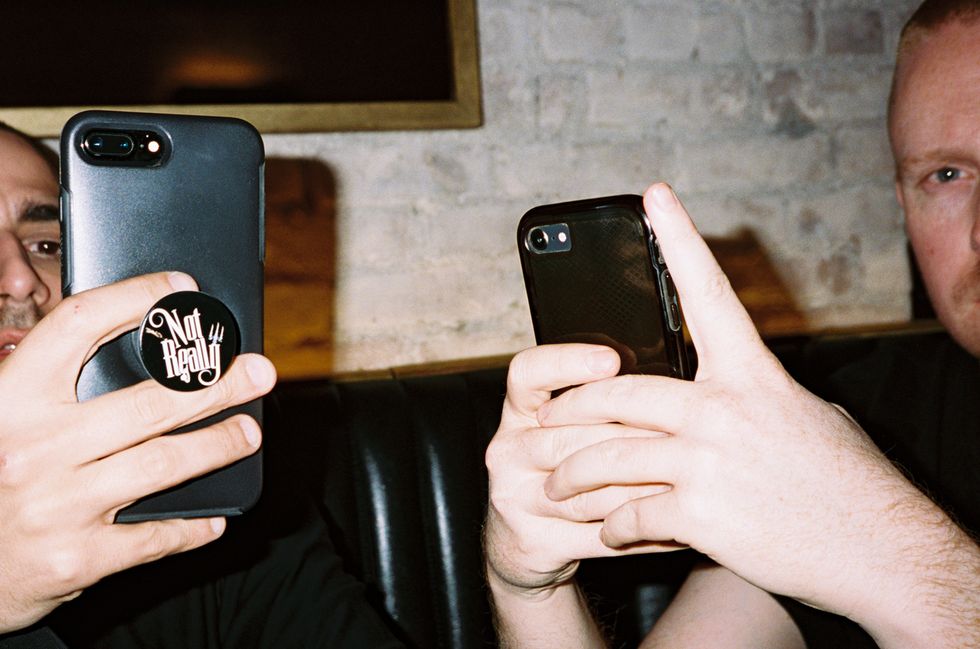 According to a study from the International Advertising Bureau, the podcast industry is expected to generate $1 billion in annual revenue by 2021, and last year alone, Apple podcasts passed 50 billion all-time episode downloads and streams. Spotify's recent acquisition of podcast networks Gimlet, Anchor and Parcast, and announcement that it plans to spend up to $500 million on podcast-related deals in 2019 signal that the rapid commercialization of the podcast space will come as swiftly as any other digital platform.
With so many podcasters hoping to cash in on sponsored episodes, paid partnerships and giveaway contests, will creators increasingly begin to self-censor in order to profit?
For the Not Really duo, starting a podcast was never about looking to make money.
"We wanted to start a podcast because podcasts were getting so fucking lame," Cupo says. "Every podcast now is being heavily monetized, and all these podcast networks keep popping up, which I think made people stop giving their actual opinions."
Sandberg agrees. "There is a lot of disingenuous criticism, which is my main beef with all media right now," he says. "We've entered this morally pious era where everyone is afraid to say the wrong thing or to offend people, or to give their real opinions. My opinions have deterred me from being monetized my entire life, so why stop now?"
While their podcast is only one year old, Sandberg and Cupo have been blogging since the MySpace era. Before he relocated to NYC, Sandberg hosted Cobain in a Coma, a Bay Area radio show where he'd blast everything from Britney Spears to Ariel Pink. Cupo too had Not a Blog, and The New Paul, having been obsessed with the once-great freedom afforded by a pre-porn free Tumblr, which he argues was the first mobile app where users could upload images with ease, long before our culture became familiar with Fit Tummy Tea pyramid schemes and the influencer economy.
"I literally invented Instagram... I swear to God," Cupo says.
"You also invented putting quotation marks around everything, which Virgil [Abloh] stole from you," Sandberg teases.
"I invented Instagram and OFF-WHITE in one project," Cupo nods, sarcastically.
Discussion of topics specific to one city could potentially isolate listeners, but Cupo and Sandberg argue instead that their expert knowledge of niche references invites listeners in, attracted by the mystique of NYC's various underground mythical institutions and impresarios.
"We've entered this morally pious era where everyone is afraid to say the wrong thing or to offend people."
"I find Rupaul's podcast to be really niche, and that's what I like about it," Sandberg says. "Rupaul and Michelle [Visage] talk so specifically about the '90s in New York and their scene of people, and [I'm] like, How is America relating to this? They aren't, but there is something captivating about getting a really specific point of view and wanting to hear about things you might not know about."
Cupo adds, "They're old New Yorkers that then became hardcore Marianne Williamson fans way before she announced her run. They've been talking about Marianne Williamson since day one. It's like Susanne Bartsch parties, when they worked at Z100, and Marianne Williamson."
For their devoted following, Sandberg and Cupo's unabashed irreverence offers a healthy dose of cultural criticism in a space often cluttered by cautiously formulated opinions. The co-hosts, who self-identity as "New York's most subversive crackpots," opt for a stacked number of hot takes per episode, even if a little outrageous.
"John Waters is our mother," Sandberg exclaims, acknowledging the PinkFlamingos filmmaker notorious for his camp sensibilities, who has informed both his and Cupo's inclination to push the envelope in all their creative pursuits.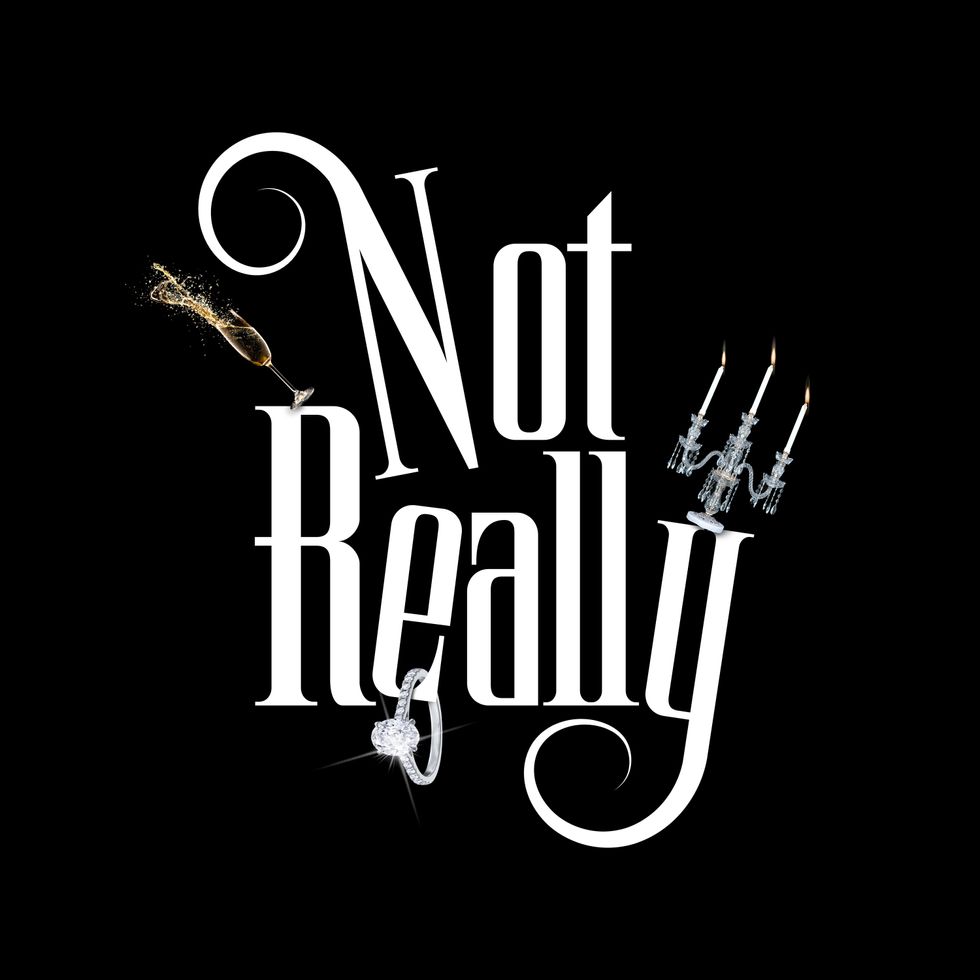 On a recent episode with Dasha Nekrasova of the leftist-nihilist Red Scare podcast, for example, the two pray that presidential hopeful Marianne Williamson's political efforts will outlast Saturday Night Live — a program they think unfairly portrays the celebrated self-help author as a witch.
"Marianne's going to fucking outlive SNL... girlfriend you are so wrong," they exclaim, referencing the now infamous line Williamson delivered to the Prime Minister of New Zealand during the earliest round of democratic debates on NBC in June.
Through their occasional discussions of controversial subject matter, Sandberg and Cupo could very well be branded 'edgelords' by some, but by their standards, stating the shocking shouldn't inspire anger. It should drive conversation.
"I want to be nice about the way that I say this: Anyone can fall victim to it, and in a classic sense it's peer pressure," Sandberg says. "Childhood is hard enough; we all grow up being bullied or pressured or have religious parents, or have people telling us what to do and who to be. People just want peace of mind, to fit in and to be left alone. I understand that. I think sometimes it goes a little too far, specifically, in talking about arts and culture. I don't think any art should be censored or that anything should be too offensive. People should be able to see anything and draw their own conclusions from it. There is a certain hysteria that borders on censorship that really bothers me—"
Cupo interjects, "We're also in an age right now where everyone feels like they need to be vocal about their opinions—"
"—which is ironic given that they aren't really forming their own opinions," Sandberg concludes, speaking to the ways one-dimensional ideas can circulate online.
In many ways, Not Really views itself as an anti-podcast — one that feels no pressure to please its listeners, or anyone for that matter. What makes it feel organic and miraculously work is its hosts apathetic disregard for just about anything sacred, save for their deep respect for each other.
With a steadily growing following, would Sandberg and Cupo have any vision for the future? Where do they see themselves taking Not Really?
"Nowhere," they answer in unison.
Photography: Leia Jospe (shot at Mission Chinese)