Susanne Bartsch is getting a documentary! The longtime party goddess, whose conga line has perked up NYC for years, defying all odds and oppressions, is being captured in a doc called @Bartschland, which will cover the Swiss Miss's outfits, bashes, relationships, and supporters. As directors Anthony & Alex continue their Kickstarter campaign for the movie (donate ), I've kickstarted some memories of 10 dazzling moments from the history of Bartschland.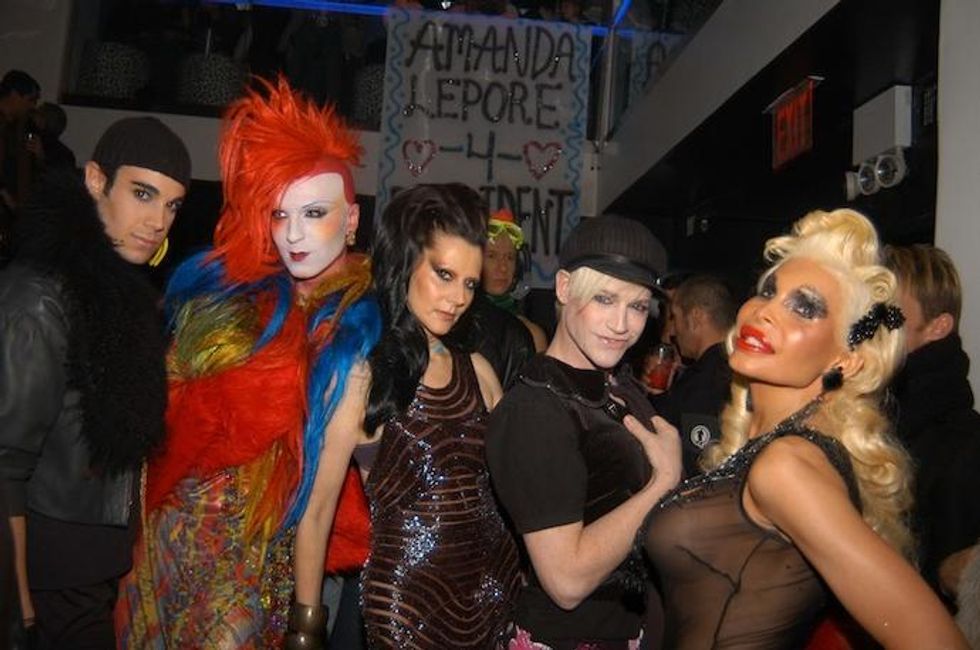 Photo by Patrick McMullan/patrickmcmullan.com

*Happy Valley was a sexy, frisky three-level place where, on Tuesdays, Bartsch and Kenny Kenny would bring in truckloads of fabbies. The Jeremy Scott-designed décor had a pair of female legs spread on the mirror behind the bar and other naughty touches to make this the height of nouveau Weimar. In 2006, on one of the fancier nights, stripper extraordinaire Dita Von Teese did a number while perched in a giant champagne glass. You wanted to take a sip from it.
*Bartsch's Love Ball was a big, splashy AIDS benefit (starting in 1989) that brought together the fashion, corporate, and downtown worlds for some ritualized fabulousness. One year, I found myself parading around the stage in full drag (which became sort of addictive) and another year, I was in charge of the House of Dish, trotting out various columnists and yentas to scream gossip items over the music.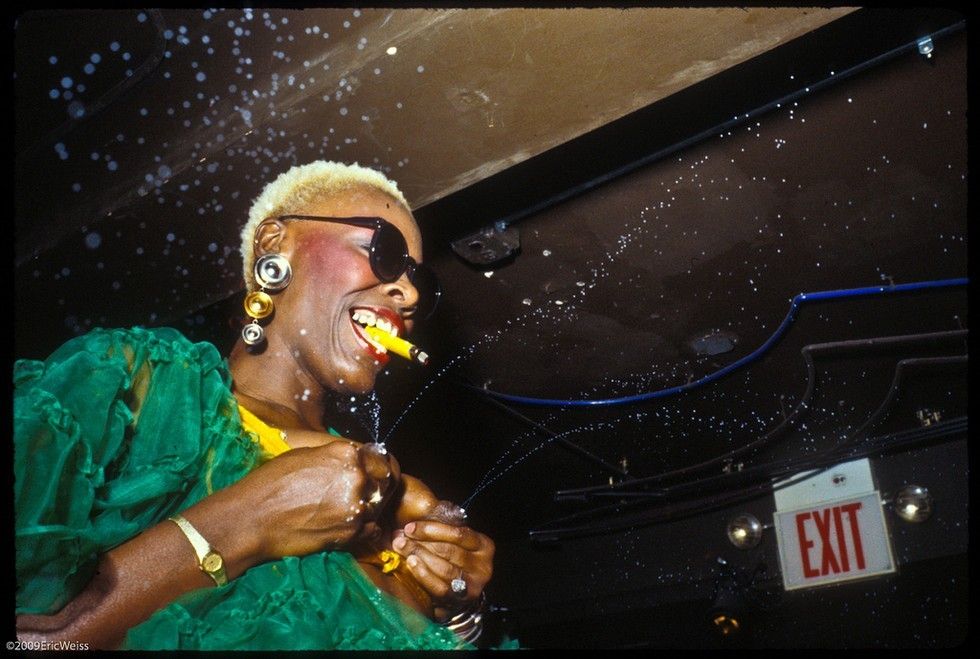 Photo by Eric Weiss

*I've written before about Lady Hennessy Brown's amazing act, but it bears repeating that the self-possessed glamazon would pop up at Bartsch events (at Savage, Bentley's, and Copacabana) and stun the crowd by pulling things out of her privates and squirting milk out of her bosoms on cue. She was the very image of the maternal instinct after midnight.
*In the aughts, Miss Bartsch had a Halloween bash at Limelight and drew so many people, the authorities came to shut the place down. People at the door were frantically screaming that they simply had to get in, ignoring the fact that the night had combusted due to the rigors of success. Trick or treat indeed.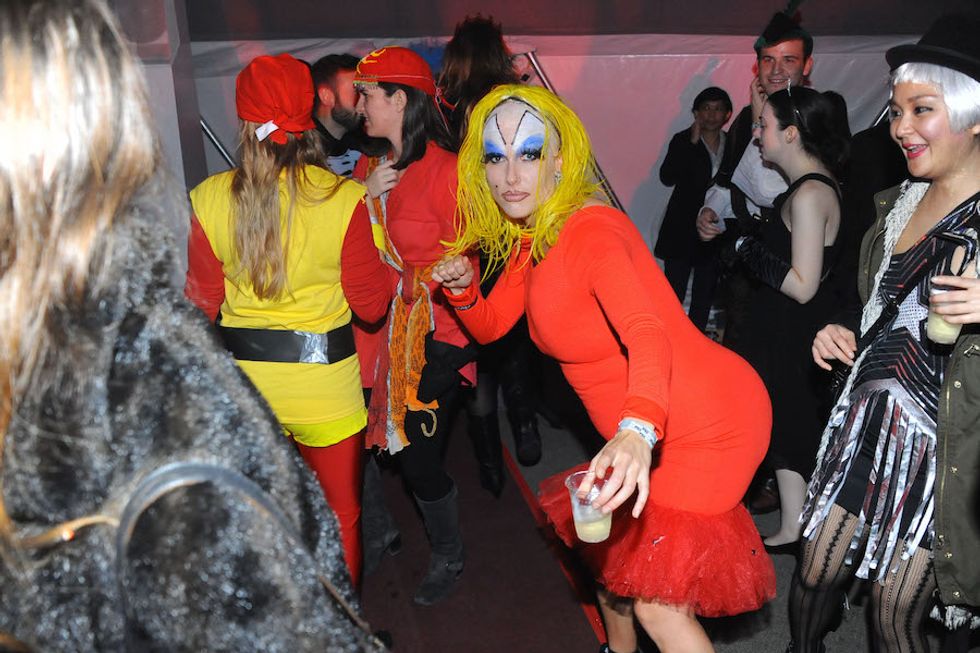 Photo by Patrick McMullan/patrickmcmullan.com

*Two years ago, I was a host for Bartsch's two-pronged Halloween bash in Queens -- first at PS1, then at a huge warehouse somewhere in the area. For me, it was a real challenge to get to the second venue because cabs wouldn't stop, for some reason, so I wandered aimlessly in the rain, eventually finding a convenience shop where I bought some crackers to stay alive. But when I finally found the place, I was amazed at the people, the installations, and the fun. Every night is Halloween for Bartsch, but on the actual Halloween, they take it one step higher.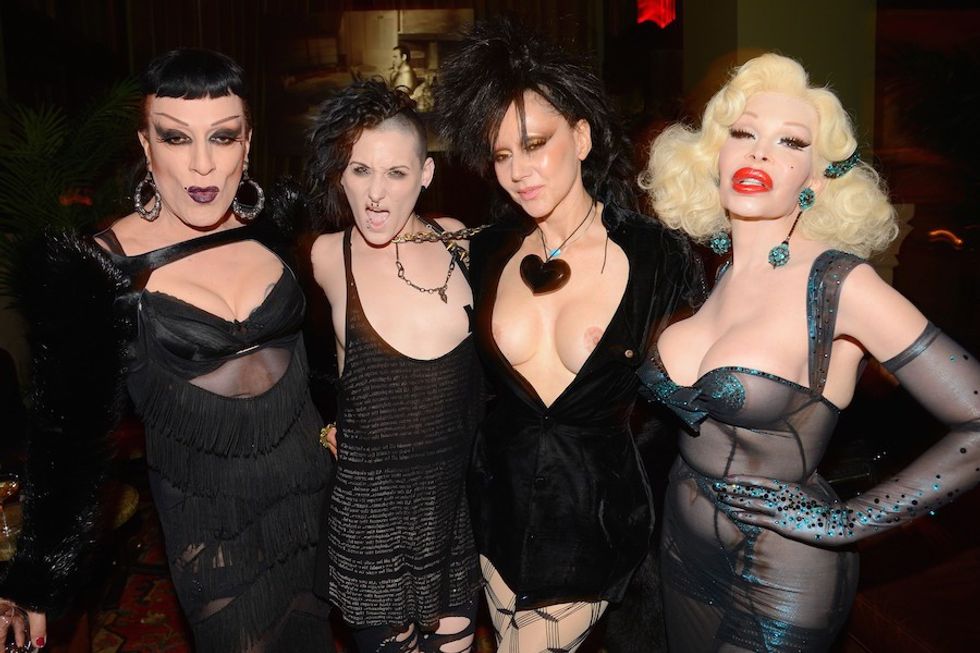 Photo by Patrick McMullan/patrickmcmullan.com

*At the Soho Grand on Tuesdays in 2013, Bartsch threw a fabulous salon where people actually got to sit around and talk about things other than how bad the club scene was. It was a great excuse to catch up (and also to meet some newbies), and Joey Arias would entertain with wondrous Billie Holiday explorations intermingled with naughty tauntings of the crowd.
*At a Bartsch party at Copa in the '90s, I ran into a cute straight guy I'd met before and physically admired. He was now sporting a beard, which I didn't care for, but still, to be flirty, I complimented the facial hair and said he looked devastating. The guy leaned into me, eyes aglow, and said "Really?" suddenly becoming putty in my hands. There was a distinct frisson in the air (I guess the guy could go gay for flattery -- or the press), and I felt a tingle, knowing that I could easily dive in for the kill right there. I preferred to leave things at that and walk away, rather than face what might not be the encounter of my dreams after all. But still, it was a magical moment that could only happen at a Bartsch party.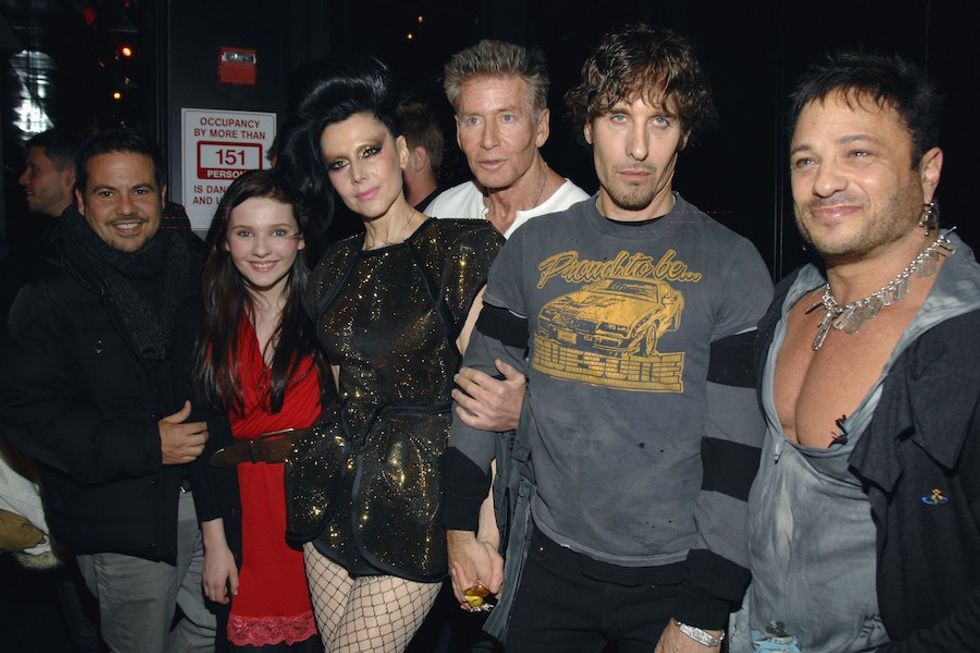 Photo by Scott Morgan/patrickmcmullan.com

*Bartsch's Toy Drives (usually at David Barton's gym) brought in scads of people wielding dolls, fire trucks, and other playthings to give to the underprivileged. The event became a social must-attend, for the sake of the charity and for the fascinating assemblage of people. A couple of years ago, when the event was at the Standard, Joey Arias and I sang "The Lady is a Tramp" with saucy lyrics about Miss Bartsch.
*"Vandam" was the energetic mixed party Susanne and Kenny Kenny threw at Greenhouse on Sundays until just a few years ago. The music kept pumping through the two leaf-covered levels and hot straights and gays would mix and match. One night, before gay marriage was legal in New York State, I served as a chaplain for a couple of gay bears and also for a lesbian twosome. And to show the place's inclusiveness, a straight couple exchanged vows, too. An official from Amsterdam, where gay marriage was already legal, hosted the giddy event, which was held on Gay Pride night, 2009.
*And my final "moment" to cherish is every moment at a Bartsch affair. The visuals (Bartsch dancing on the bar), music (by people like Sister Dimension and Johnny Dynell), and the hosting (by Brandon Olson, Paul Alexander, Amanda Lepore, Darian Darling, Domonique Echeverria, One Half Nelson, Erickatoure Aviance, and the rest) have been simply out of this world. Literally. I always felt Bartsch was a space alien who'd come here to teach us about fun and fashion. Lesson learned.
And now, as an extra treat, here's Susanne Bartsch's five favorite memories of her own, as she recounted them to me: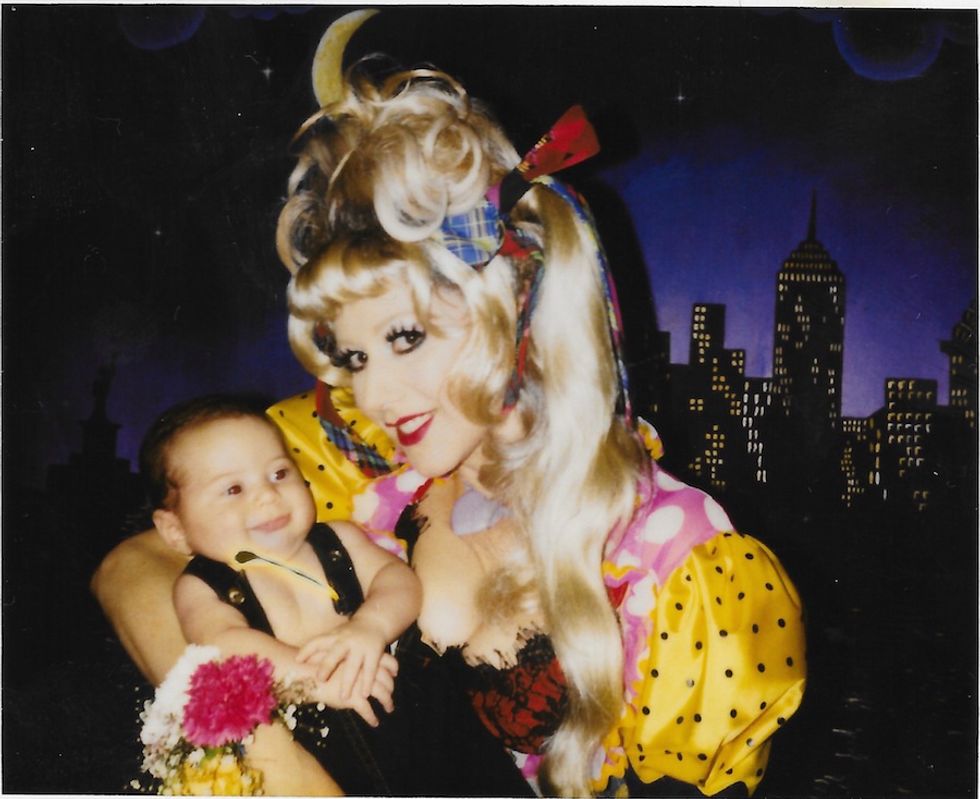 Photo courtesy of Susanne Bartsch

1. The birth of my son Bailey
Something I never thought about or wanted to be was a mother. Then I fell in love [with David Barton], got pregnant, and my son Bailey came into my life. The best thing I ever did. Manfred (Thierry) Mugler came with us from the hospital and took pictures of the first moments with our son at home.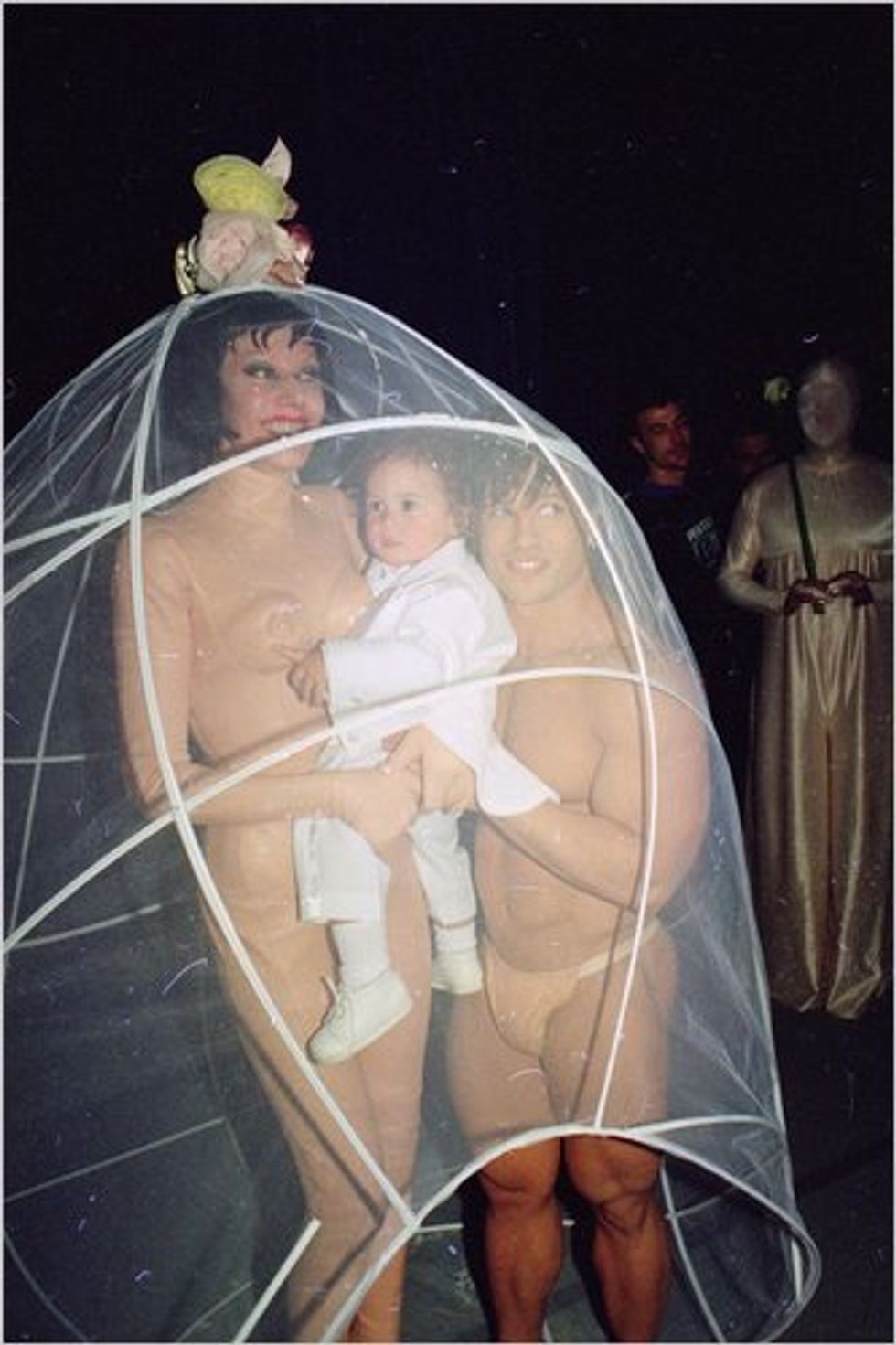 Photo courtesy of Susanne Bartsch

2. Being the bride at the end of the 'Inspiration' fashion show in 1995
Another thing I never planned on. I had no intention of being a wife or a hausfrau. Then we had Bailey. Then I thought, why not? I was having a fashion show called 'Inspiration,' and in those days, most shows ended with a bride. David loved the idea, as he too wasn't into a conventional wedding. So I thought, why don't I call 43 friends to be my bridesmaids? Over the top, as always. RuPaul ended up the best (wo)man for David. Manfred Mugler and Abel Villereal did the outfits, and the rest is history.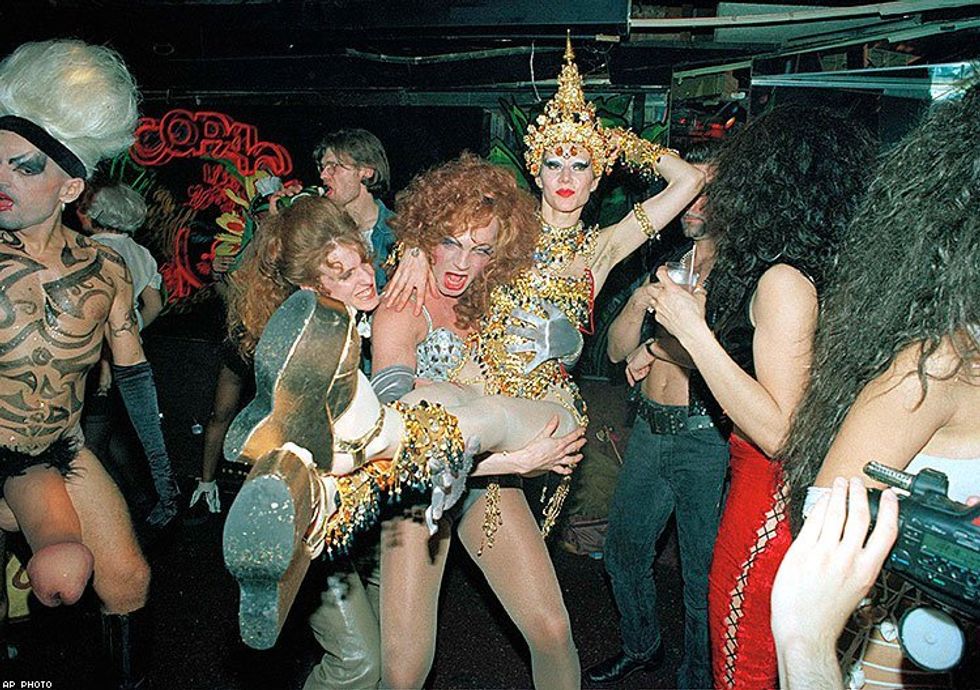 Photo courtesy of Susanne Bartsch

3. When I first came out onstage at the first Love Ball in 1989
So many of my friends had died of AIDS and not enough was being done about it to bring awareness and support. So I created a committee and we worked tirelessly and without pay for months to make this historic charity event happen. I was in awe the first moment I came out on the stage. Seeing such an incredible outpouring of love and giving, all in one room. My heart almost stopped. I was overwhelmed with emotion.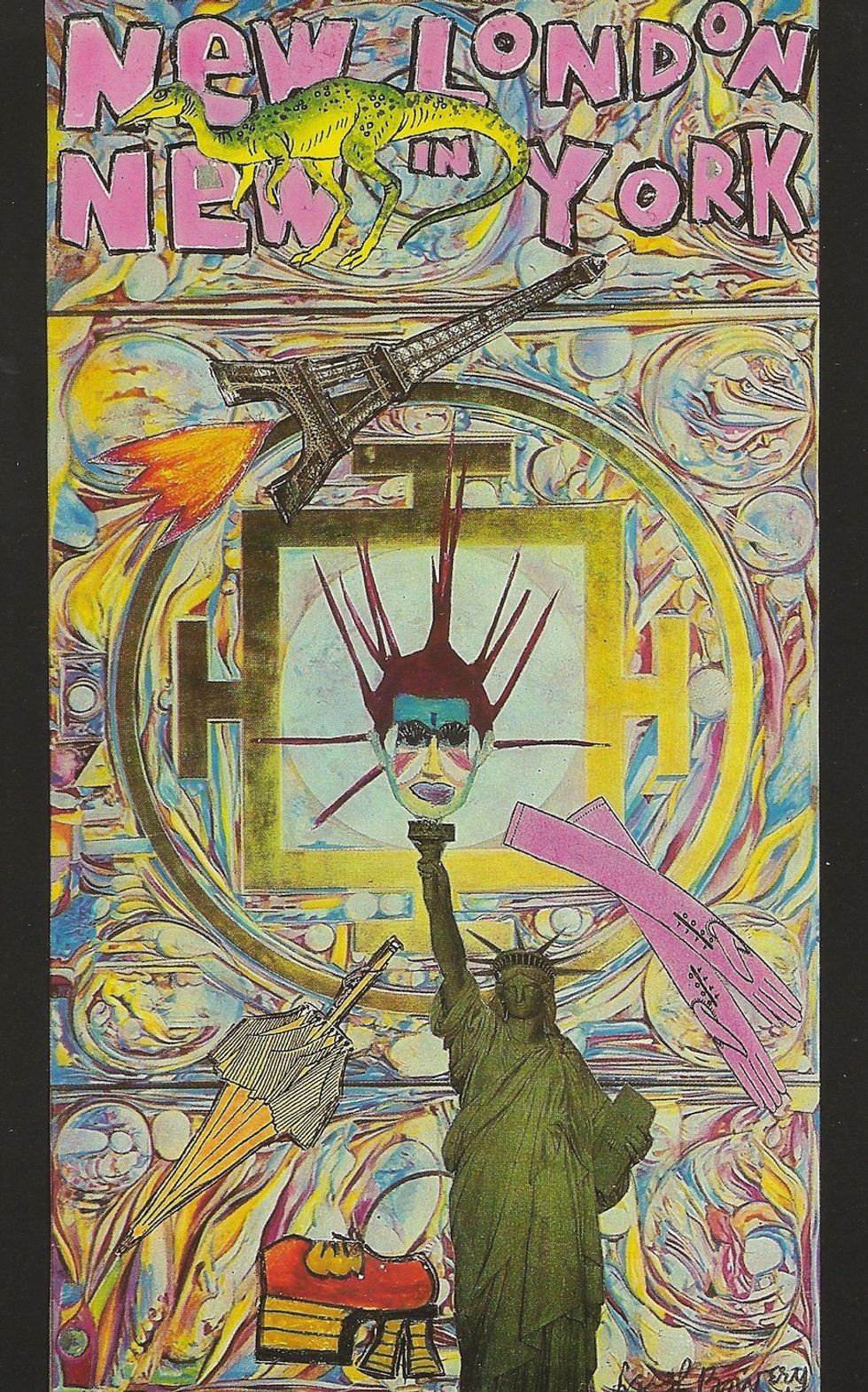 New London show flyer designed by Leigh Bowery. Photo courtesy of Susanne Bartsch

4. My first New London in New York fashion show
I had opened my first shop in Soho in the 1980s. I missed the constantly changing looks in London and wanted to bring that energy and creativity to New York, so I opened up a store to showcase cutting edge, unknown designers from London. There was such an incredible response to the clothes that I wanted to go bigger and more. I put on a show during New York Fashion Week at the Roxy nightclub. The response was overwhelming -- I had lines around the block. Everyone was gagging at the energy and the creativity. It was such a high to see so many people gathered in one place to see something I had staged. London and I had truly arrived in NYC!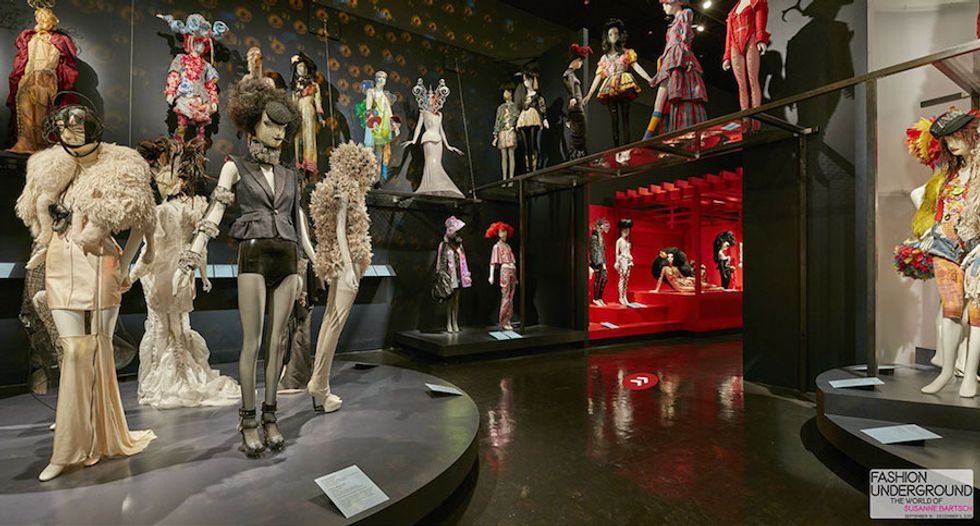 Photo courtesy of Susanne Bartsch

5. Seeing the first 25 mannequins dressed for my FIT exhibition last year
It felt like I was seeing so much history flash before me. Each outfit represented so many memories, stories, moments. What an amazing journey they've been on. And they've taken me along for the ride!
Splash photo by Patrick McMullan/patrickmcmullan.com

You May Also Like