Nicopanda kicked off London Fashion Week today, delivering a cowboy-filled, neon-drenched rave spectacular for its spring 2019 collection. Amidst the silver streamer wigs, "R.I.P Disco" merch and tutu-stretched sashes, Nicola Formichetti's streetwear brand also introduced a new capsule of tees with New York-based artist Hilton Dresden, which can be purchased today on Amazon Prime.
Most importantly, the t-shirts are only $19.99, so we'll be purchasing every illustration in every single color. Dresden's drawings feature everything from glamorous two-headed poodles to a festival chihuahua giving the middle finger and three-eyed alligators making out. Nicopanda paired each illustration with iconic lyrics from pop icons Britney Spears, Lady Gaga, Madonna and Ariana Grande.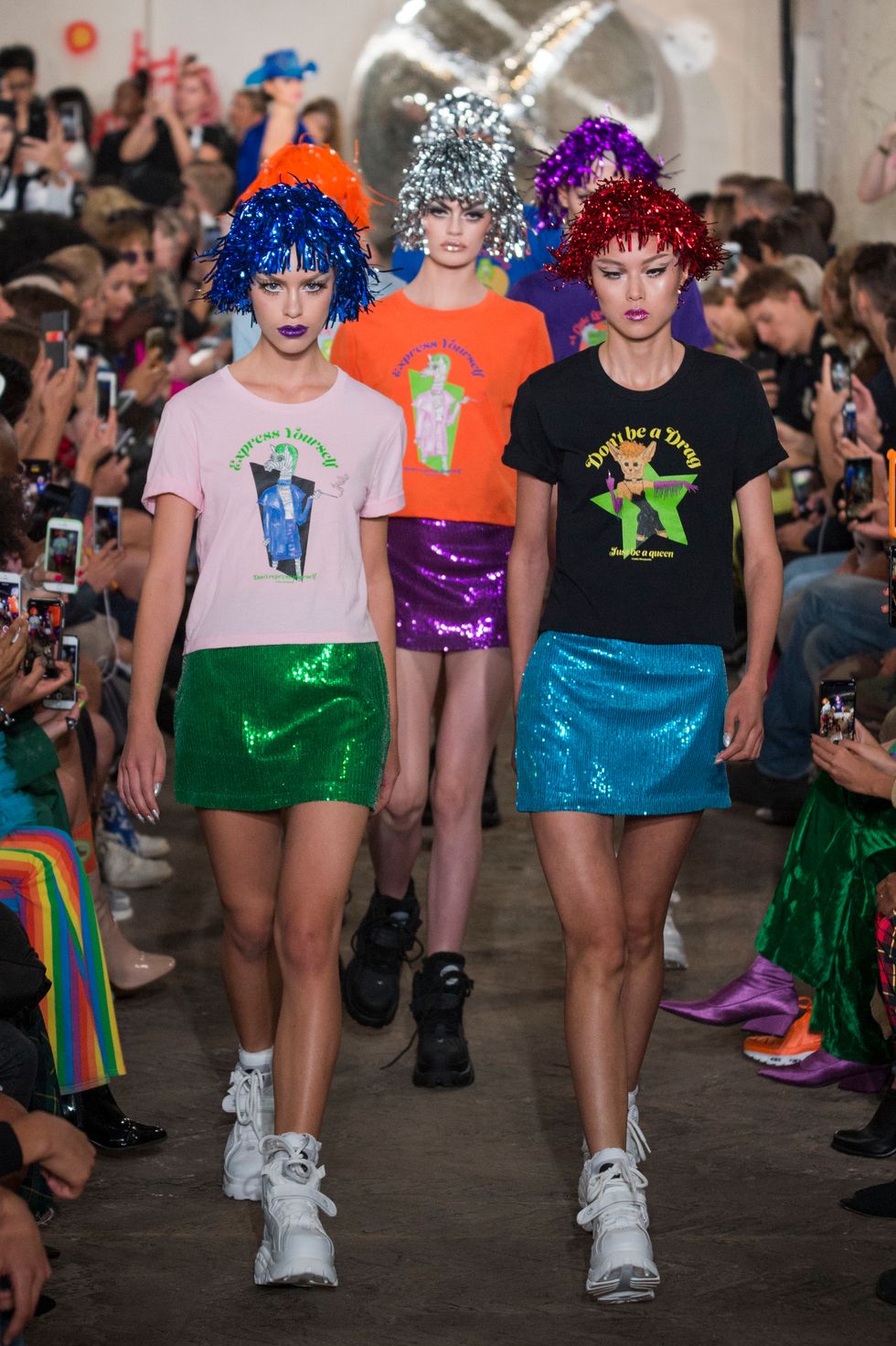 "We love to shine the light on young creatives that inspire us- so having the opportunity to collaborate with Hilton was very special," Formichetti says. "And, Amazon gave us such a unique and incredible opportunity to use their community to present and celebrate the creativity of our amazing Nicopanda crew."
Hilton says he created his trans, non-binary illustrations "while sitting at a desk, bored at my office job. I had these weird creatures and outfits in my head, and I just started drawing them instead of doing my work. Turns out sometimes slacking off and drawing a two-headed poodle can pay off."
Check out all Nicopanda's tees with Hilton Dresden, below.
Photos courtesy of Nicopanda