Growing up an actor, I would imagine it calls for the curtains of reality to be pulled back just a little further. Playing these roles that aren't necessarily you must leave an extra desire for the real thing, so it only makes sense that 490tx (real name: Moises Arias) most values authenticity and genuine moments when it comes to his photography. "It's solely about being real, it's about it being my voice," he says over-the-phone from his Los Angeles home where he's in the midst of preparation for his first photo show titled 'TEENS.
Arias was born in Queens, New York and raised in Atlanta, Georgia by his Colombian parents. He started his career as a child actor, first doing commercials before landing a small role in Nacho Libre, and then a theater role at the Mark Taper Forum where a Disney executive took notice and cast him in a Disney Channel pilot. This led to him appearing on the Suite Life of Zack and Cody before securing a permanent role in Hannah Montana as Ricoooooooo (if you watched the show, you'll get it). After Hannah, Moises transitioned into more mature roles with independent films like The Kings of Summer and The Land and now Five Feet Apart, his biggest motion picture movie to date set to be released in March 2019, starring alongside his good friend and fellow Disney alum Cole Sprouse.
But Moises is 24 now and he's finally found his own footing as a creative. Picking up a camera at age 14 on set and never putting it down, Moises has taken some of the most intimate photos of the world's biggest celebs. Becoming close friends with Jaden Smith and the Kardashian family royalty sisters, Kylie and Kendall Jenner, at a young age placed Moises within considerably the most coveted, cool circle in Hollywood. That list of people he's photographed includes Jaden and Willow Smith, Kanye West, Justin Bieber, The Weeknd, Tyler the Creator, Will.i.am, his brother Mateo Arias, Kim Kardashian, Kylie and Kendall Jenner, Bella Hadid, Sofia Richie, Simi Haze, Hailey Baldwin, Jordyn Woods, and Miley Cryus.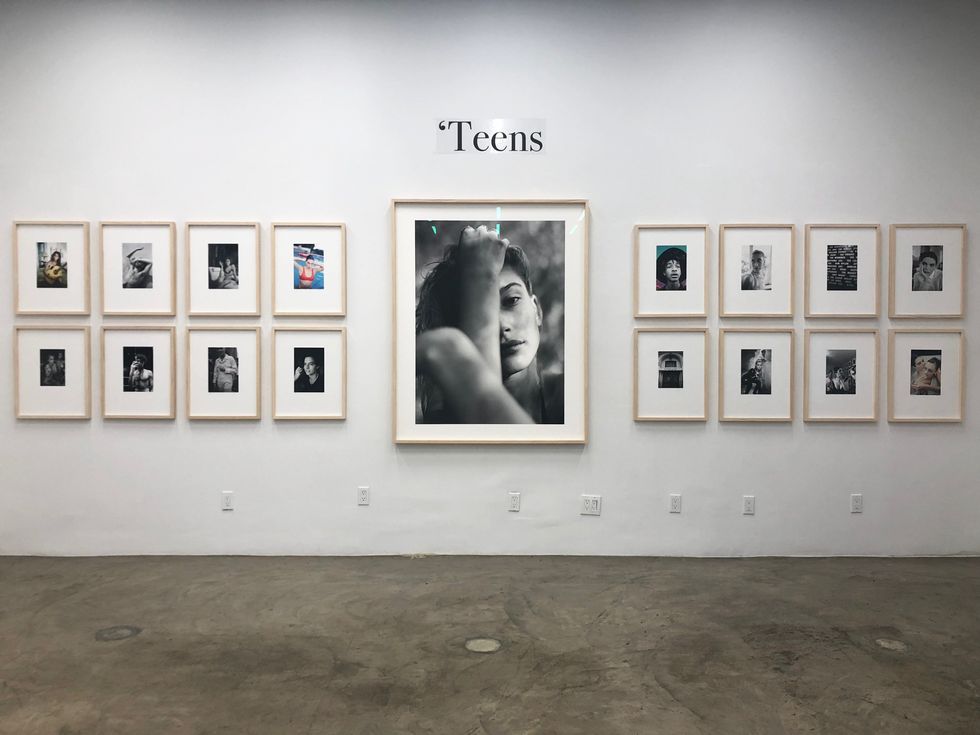 Even more appealing is his focus on black-and-white film shots, and an up-close and personal take on these subjects. When you look at Moises' photography, it often lacks clear context — just the person wrapped in raw, gritty lighting that invites you to see celebrity in a new way. It's a humanizing approach, especially coming from a photographer who's close friends with everyone he shoots. For Moises, he's able to live in the image and live in the moment all at once: "It's about being like water, being versatile," Moises says of his approach. "Being able to not only do the technical changes needed to photograph but also being versatile enough to put the camera down and speak to them like a friend."
When we heard that the mysterious man behind this lens, who rarely posts new work to Instagram or on his website, was opening his debut photo show, we called up Moises and talk photography, his preference for natural moments, his creative journey and how this has all led to his debut. 'TEENS is currently on display in Los Angeles through December 10th at 314 N. Harper Ave.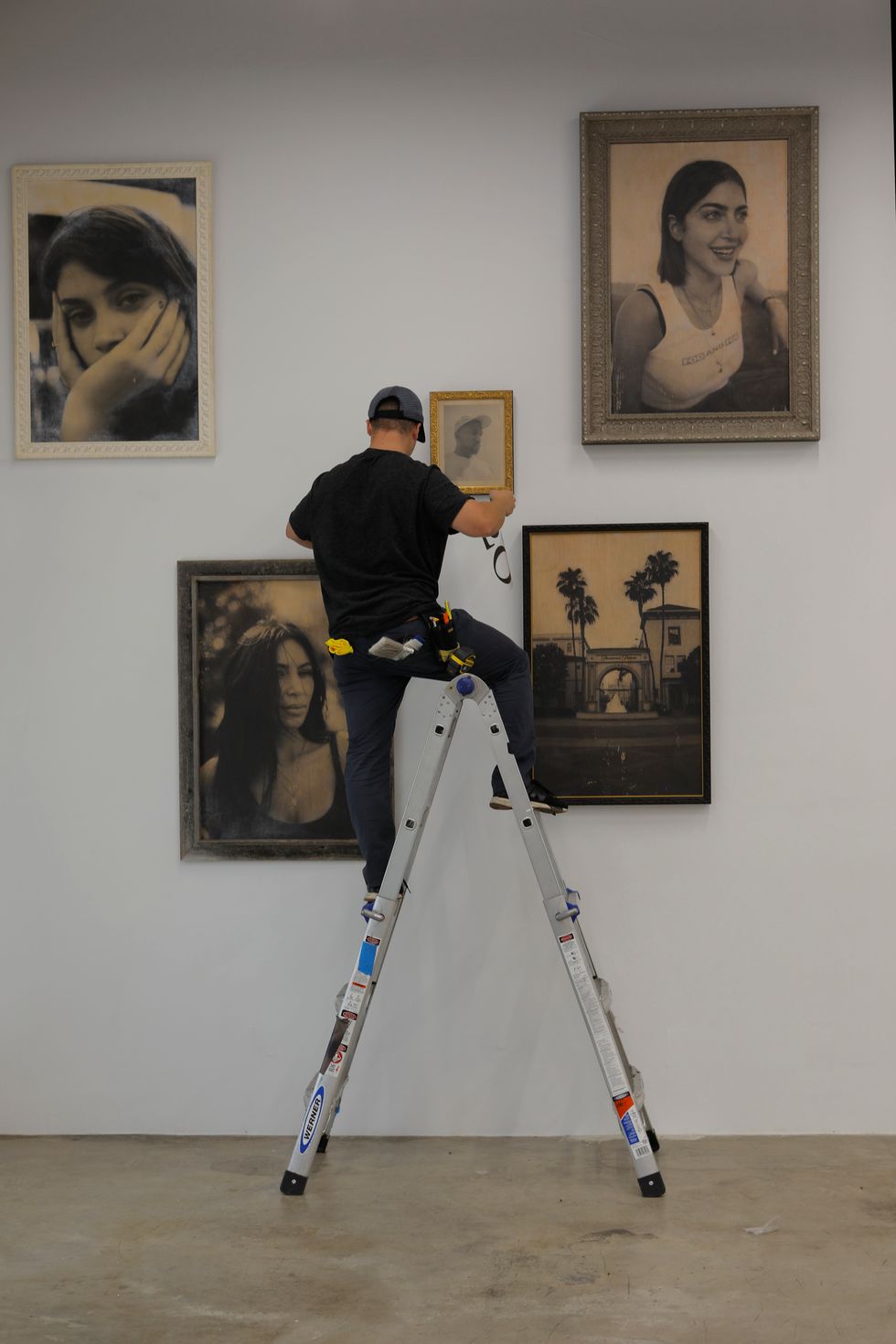 Can you tell me about your early career as an actor?

Absolutely, it's a part of me. The reason I'm able to do this show is because of it. I'm from the suburbs of Atlanta, Georgia — Lawrenceville. Pretty regular upbringing excluding the fact that I have Colombian parents so it was a Colombian-American upbringing. For the most part I was pretty shy with strangers and new environments. I did a lot of things to break out of the shell, my mom put me in basketball and speed skating and a bunch of different sports and finally landing into acting classes. From there we came out to Los Angeles and decided to try it out for three months and well it's been 15 years [Laughs]. After Hannah [Montana], it was really like, yo what's going to go on from here? Is it college, is it continuing to act, it's kind of difficult to manage both. So I stuck to doing my best in terms of auditioning and projects that would come my way.
How did you get into photography?

During all that time, I also thought well if it doesn't work out, I'd love to create my own projects, I've always been creative in terms of making little short films with my brother and my friends. I picked up a camera at about 14 on a set because a still photographer was nice enough to talk to me and guide me. Then I bought my first camera at 18 and that really just changed perspective after reading a whole bunch of books on cinema and direction from the silent era and when sound came in. That got me hip to a lot of great filmmakers and I wanted to be able to photograph my own film, so I wanted to know how to photograph any situation. I bring that film camera with me everywhere and that's how I was able to capture most of these images from the show.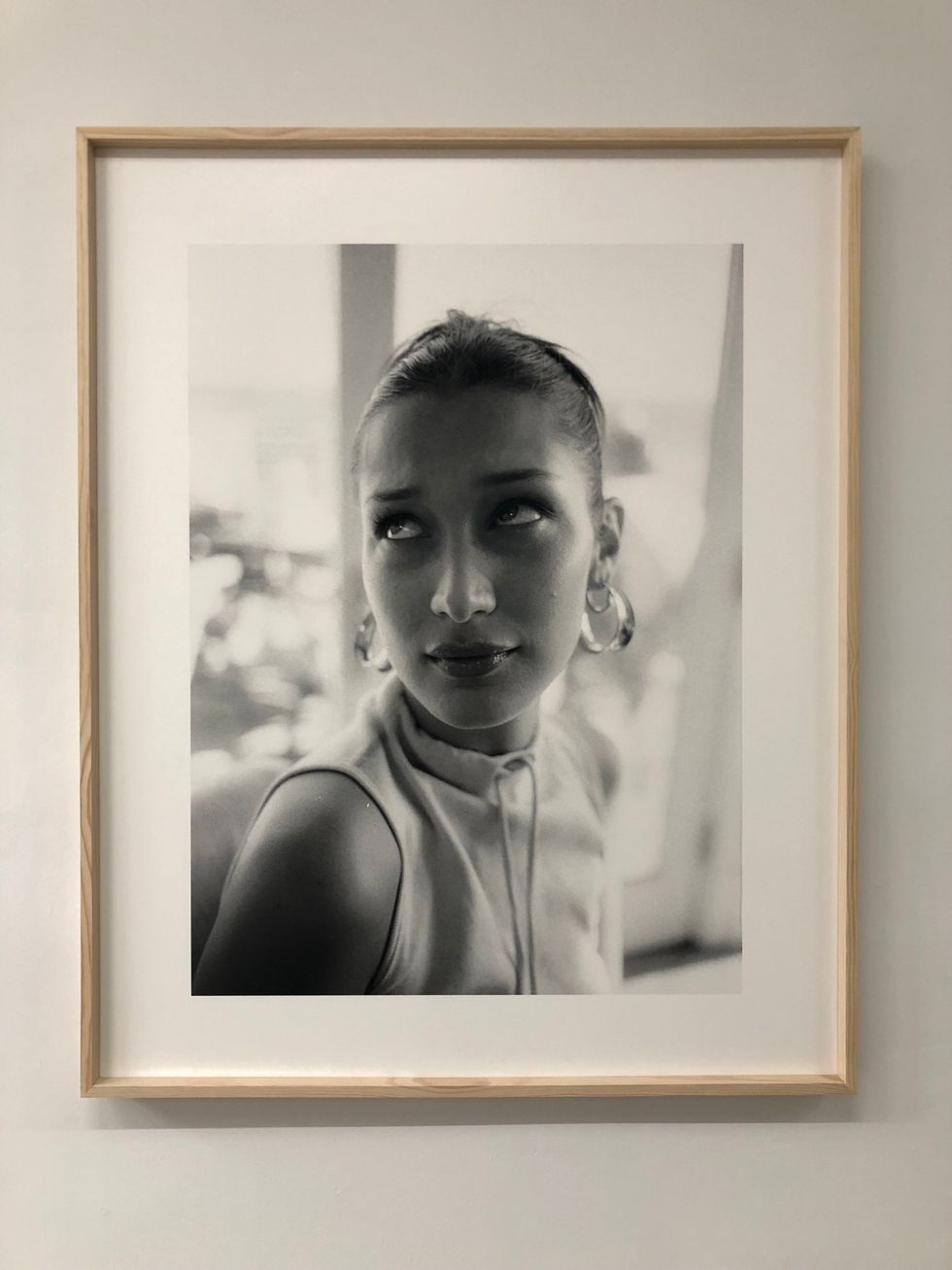 Did you enjoy acting when you were a kid?

Definitely I did, but I was in high school so it was sort of too much — too quick because at 16 here I am with that experience but sort of stepping into reality in the sense... you don't have a steady job in this business. A lot of maturity had to come into play or we'd have to back to Georgia.
How did acting inform your creativity as you've gotten older?

Absolutely, in every way bro. I've been able to work with fantastic filmmakers and at the same time not so great creatives and it really put into perspective the whole process: oh this is why this preparation, this script, this cinematographer, this director come together and make great projects. So you kinda wanna lean towards people that describe their work in similar ways and have clear visions on what the project is to me. It's not about saying yes to everything.
"Unconsciously I wanted to mix and blend the two: old Hollywood and new Hollywood."
How would you describe your style?

Mostly capturing real moments, specifically forceful black-and-white film. I can't really add color after its shot so it brings an authenticity and unique qualities to the photo. We're used to seeing icons, the Monroes, in this sort of medium so I think unconsciously I wanted to mix and blend the two: old Hollywood and new Hollywood.
Almost reconstructing a narrative you could say?

Exactly, using inspiration from iconic imagery and iconic processes to make our generation as alive and timeless.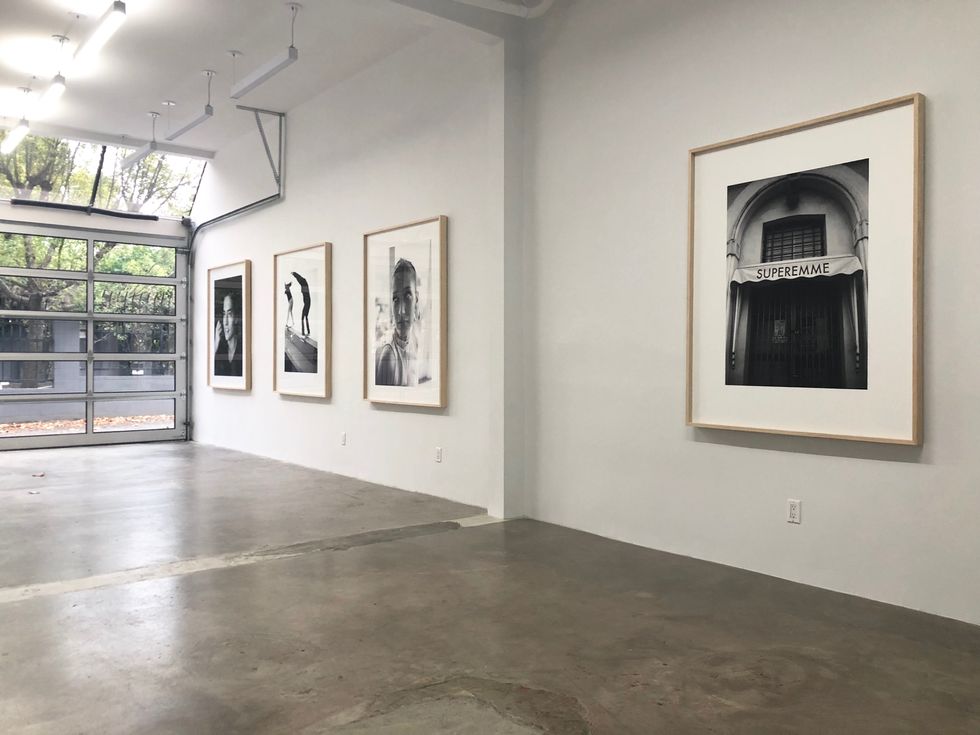 Is trust an important aspect when it comes to photographer ands subject?

Absolutely. Photography has taught me a lot, and one of the things you don't really think about it teaching you is psychology. When a camera comes out, it kind of changes how people see themselves. It was a little easier being invisible when people didn't know how my images looked. I would bring out a camera and they'd be interested and intrigued about the old camera and what not. But then after the images came out, I slowly started seeing that as soon as I would bring my camera out, the moment that I was trying to capture would change. People become conscious of themselves and want to project some sort of excitement or something, it's actually sort of frustrating.
You prefer the unconscious, natural version?

I just try to get shit bluntly. I try to photograph things how they are. Some of the best photographs are candid moments but that doesn't necessarily mean the photography as a whole is candid photography. I really dislike that description but people can call it what they want, that's up to them.
"I just try to get shit bluntly. I try to photograph things how they are."
Where do you go to find inspiration?
Life, for sure. But no one is not inspired by the Internet. Our interconnectivity and access to images that we couldn't have seen unless we went to a library or a bookstore or a gallery is unmatched by the Internet. We can either dive into ignorance and real authentic kind of craziness that we have on Instagram and Twitter, and we can be hip to what MoMA has that's maybe not on display or a bunch of different websites that have archives of images that aren't released in the world.
That Kanye West photo is so beautiful to me. I think mostly because you did use color on that one and I wasn't used to that with your work, but it still hit so wonderfully.

Thank you that was the intention, that's good to hear. It's very tricky to photograph known figures but if you're able to, they're the most amazing people to photograph because for the most part they are unfazed by an individual taking a photograph. I was able to capture him speaking to us about MSFTS, and I forget what exactly was being said but to be able to even be around Ye and photograph him... I've been able to a couple times now. I've asked a couple times and it kind of ruins the moment, but he's so open to it especially because my intention with my photography isn't really to put people on blast or anything like that. My intention is to make someone look, maybe not as beautiful as I can, but really as genuine and authentic as I can. How they move, how they stand, how they interact with people, naturalness.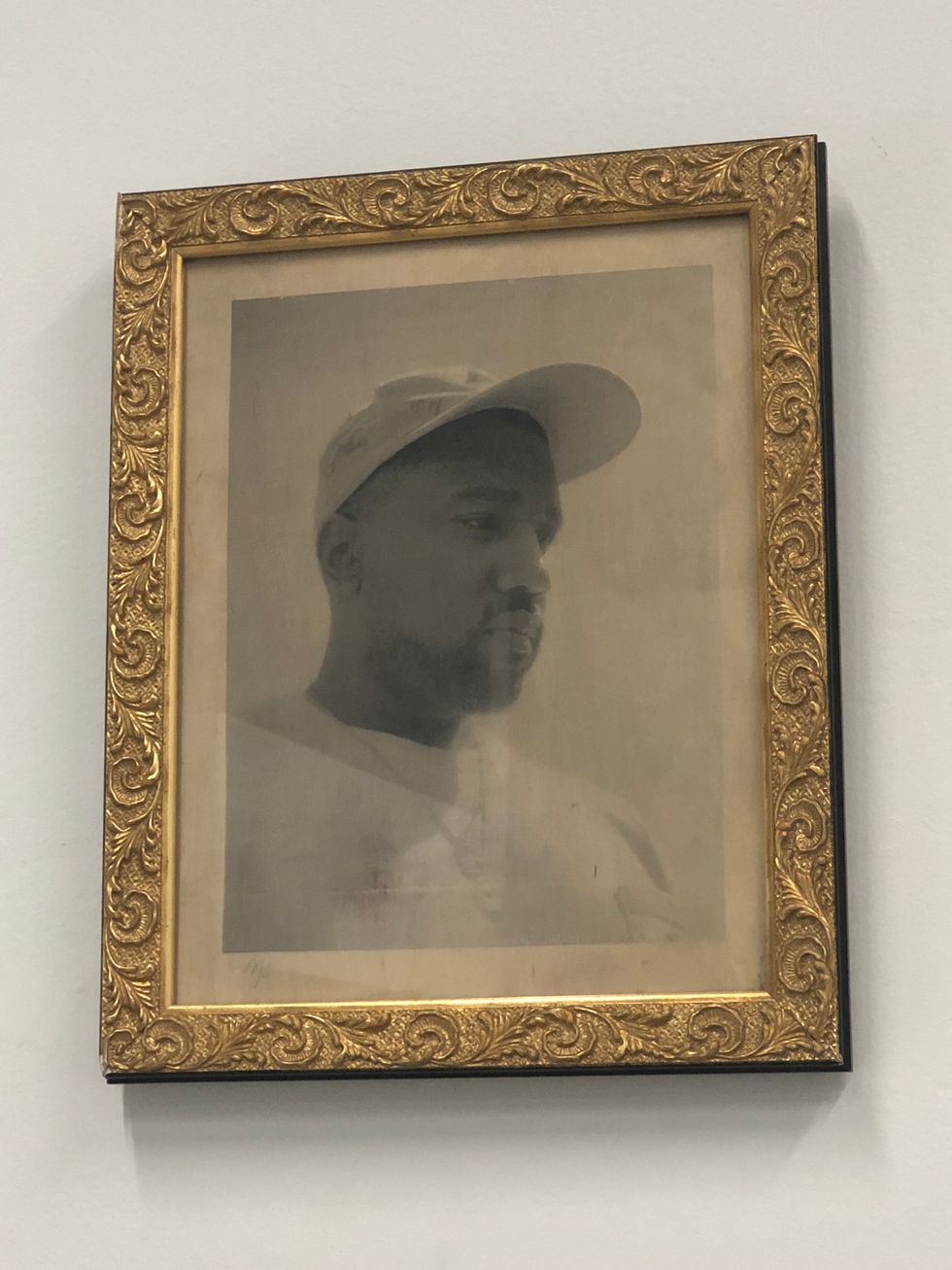 A lot of your subjects are your friends, who also happen to be super famous. How have you developed that level of comfortableness where you shoot them anywhere?

It's definitely nerve-wracking in certain situations, especially with beautiful women and what not, but I think being a young actor has put me around these people since a very young age. Not only do I take photographs, but I make films and that's even more difficult because there's takes and there's multiples and you're trying to get the same energy from people. If they're respected artists or creatives, then it's that much more difficult to get them to do something that you want to do. Photography has allowed me to sort of see and appreciate how they move and what they want to do. It's about being like water — being versatile, being able to not only do the technical changes needed to photograph but also being versatile enough to put the camera down and speak to them like a friend.
As a photographer/videographer, how do you find your own footing?
I feel like I'm still creating that path, I don't feel like I've achieved it. You can look back on what I've photographed and yes I do appreciate that people say there's something there. Maybe this is common with other creatives that you don't really know what you're actively doing because like you said with that color image of Ye, it was intentional — I didn't want to fall into I'm a black-and-white photographer solely. I wanted to be able to show that I can shoot similar moments with vivid color or desaturated color or whatever I wanted to do or a hybrid of color in black-and-white, a metallic, whatever. But it's solely about it being real, it's about it being my voice.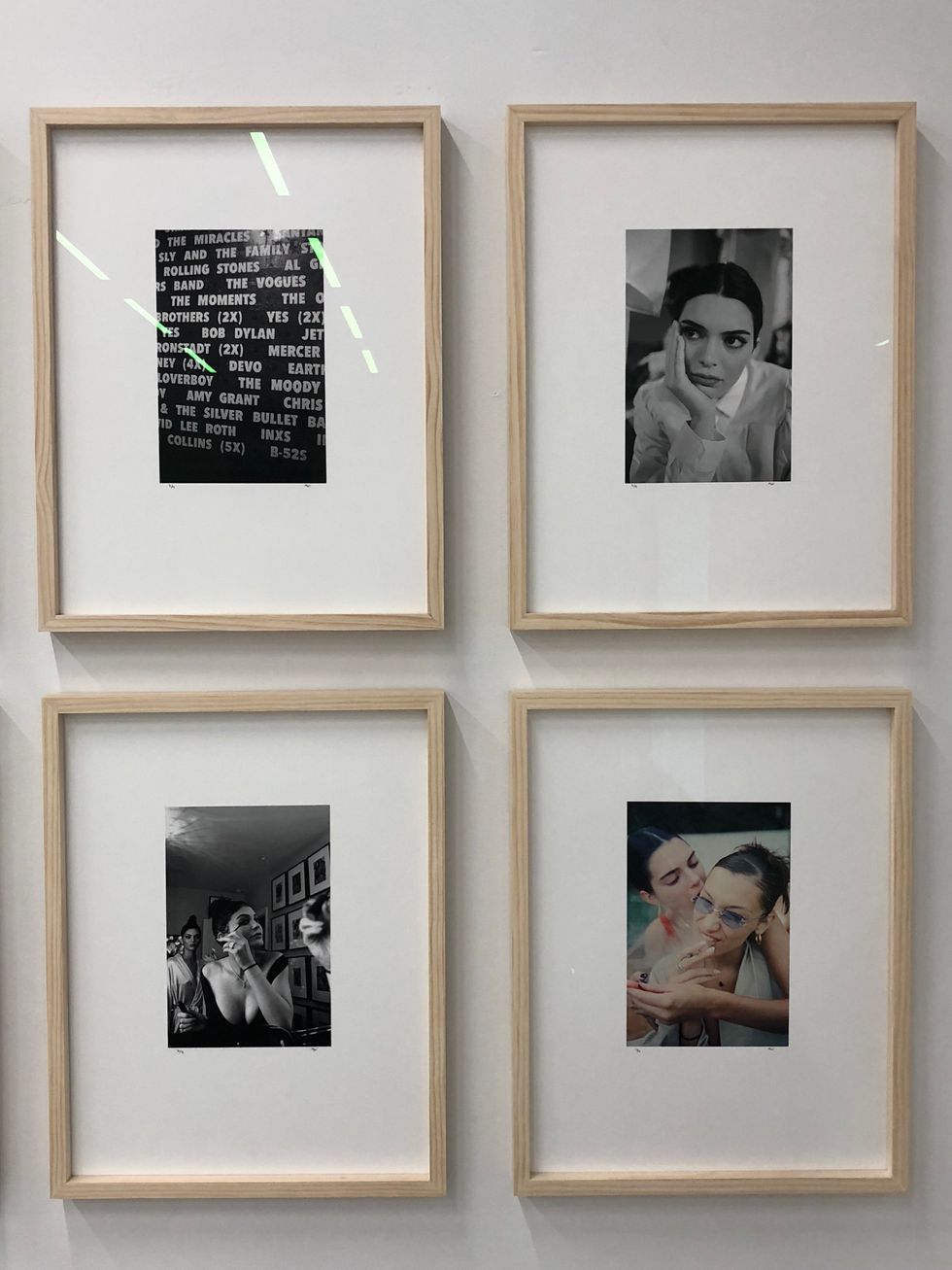 What can we expect from the show?
I could ask myself the same question. I invited many of the people photographed and I hope it's a night that people will remember and enjoy and really just there's nothing like being creative and then finally being able to create something physical. [Hysterical laughter breaks out] Sorry my boy Jaden is just screaming at me right now, hold on. But you know making something tangible has always been the intention. It's exciting.
Jaden Smith has been one of your closest friends and collaborators. Do you guys feed off each other's creative energy? How's it been growing up together?
Absolutely, it's been great. The reason we met was because of Disney, we both were on episodes of shows on that channel and we went to the Kids Choice Awards and Dylan and Cole's 16th birthday party and that's really where we linked up. My brother [Teo] is also an incredible creative and I think the three of us just really like to mess around, and sometimes we release things and sometimes we hold on to it. It's just about the evolution, you can go back to it and I want to be proud of everything out in the world that's been released through MSFTS, through our own entity.
I was going to ask about your brother Teo next, I know he makes music so I'm sure you guys have built off each other these years growing up together, working creatively.
Yeah that's my bro. There is no one like him honestly. He's a real good looking, compassionate, real loving dude. We have our disputes and this year specifically, we've bumped heads but I think it's about being able to communicate it, and we've been doing everything together since we were kids and the only time we're really separated is when we're working and that only kind of makes our relationship stronger. I try to help him with his imagery and videos and stuff, although it's difficult trying to manage things like this art show and films that I want to make really. But I try to help every one of my friends as much as I can because they're lit, they're my favorite musicians and actors and artists.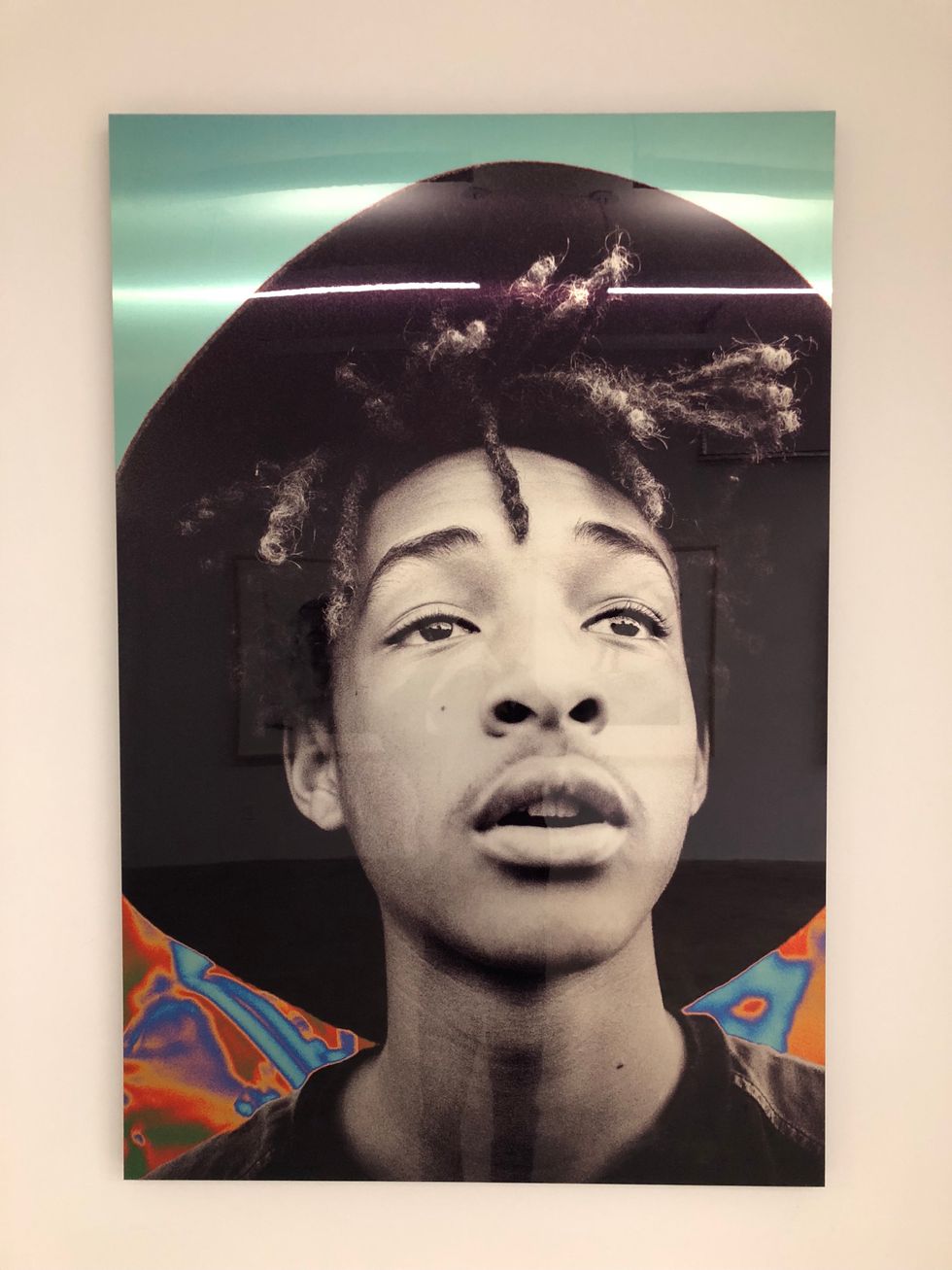 Do you have a favorite photo?
I think my favorite photo of someone I've photographed is Jaden at the first Coachella we went to. It's at the show, it's the cover for his app called Cool Tapes Vol. II. And it's called The Jaden Experience, obviously inspired by the Jimi Hendrix Experience because it's a very psychedelic background that I messed with in post. But it is a black-and-white image of us at our first Coachella just looking at stage, looking at the crowd. I think that's some of the most authentic stuff, that's the start of Jaden's dreads, and I'm just surprised I was able to bring those colors out from the background. It's an image that will forever stay in my mind and the moment, as well.
With Kylie and Kendall, some of your most intimate photos have been of them, and I think it's a really interesting juxtaposition because they're such huge celebrities. Is that humanistic approach something you focus on?
I think it's many things. I have equal amount of authentic moments with friends that the world doesn't respond in the same way to. Now let me not say that the images Kylie and Kendall aren't some of my most technically and authentic moments, because they certainly are. But I think I try to achieve the same thing with everyone in my life, it just so happens that with Kylie and Kendall, the moments are rarer because of who they are. There's not too much that's revealed. Photographs are silent moments and I think people like to see that — a moment in time as opposed to a moving image that has context and explains a lot more. That's Susan Sontag's quote that I paraphrased, "photographs are a neat slice of time," whereas moving images are a stream of them.
That lack of context on a photo actually seems to make it more captivating, where you can't really tell what's going on.

I think that when things are going on, let's say Coachella, where there's a lot of light and a lot of movement, and there's a lot of ignorance, not in the sense of stupidity but ignorance in the sense of I don't care who has a camera out, I'm just doing me, I think those moments allow a lot of ability for me to capture true happiness, true joy. That's only happened a few other times, maybe at the beach, on the pier, just somewhere where there's photographable natural light and beautiful people doing them to the fullest. I'm a subject photographer, I like subjectivity.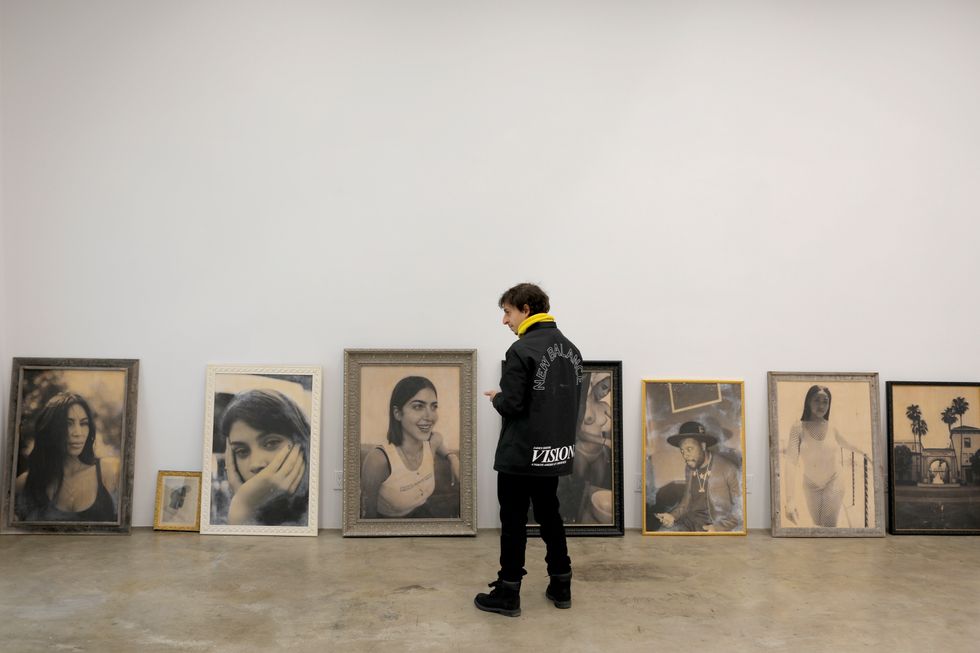 Do you like photographing objects?

Very rarely but if I do, I try to give them movement, I try to give them life. Like a car, there's a certain movement you can do, where the light can have its voice as well. I know it sounds strange but that's what I try to do, bring everything alive.
What does photography mean to you and is there a greater purpose?
I think that photography is my voice. That saying "a picture is worth a thousand words" applies directly to all these images. I think that you can interpret them however you want. There is no correct answer to how to interpret it, I think you can interpret in any way and I think in generations to come it will be interpreted in different ways. But for me, even if I wasn't a photographer, images are our favorite things. Our generation communicates through images more than ever now. And I don't think that's ever been truer.
"Our generation communicates through images more than ever now."
Do you want to continue acting?
Definitely, that was the intention to move out here. I would certainly like to. Although as I am, it's going to be very difficult in the future, but it will always have to be re-written and re-worked to fit who I am and I've accepted that. But other that I'm definitely going to keep working to continue telling stories, being a part of good stories. I'm going to go to Sundance at the top of 2019 for a film that I did a couple years ago in Colombia. It's my first Colombian, fully Spanish speaking production and we'll see how the world responds to that. I just saw it a couple weeks ago in New York and was very impacted so I'm very excited.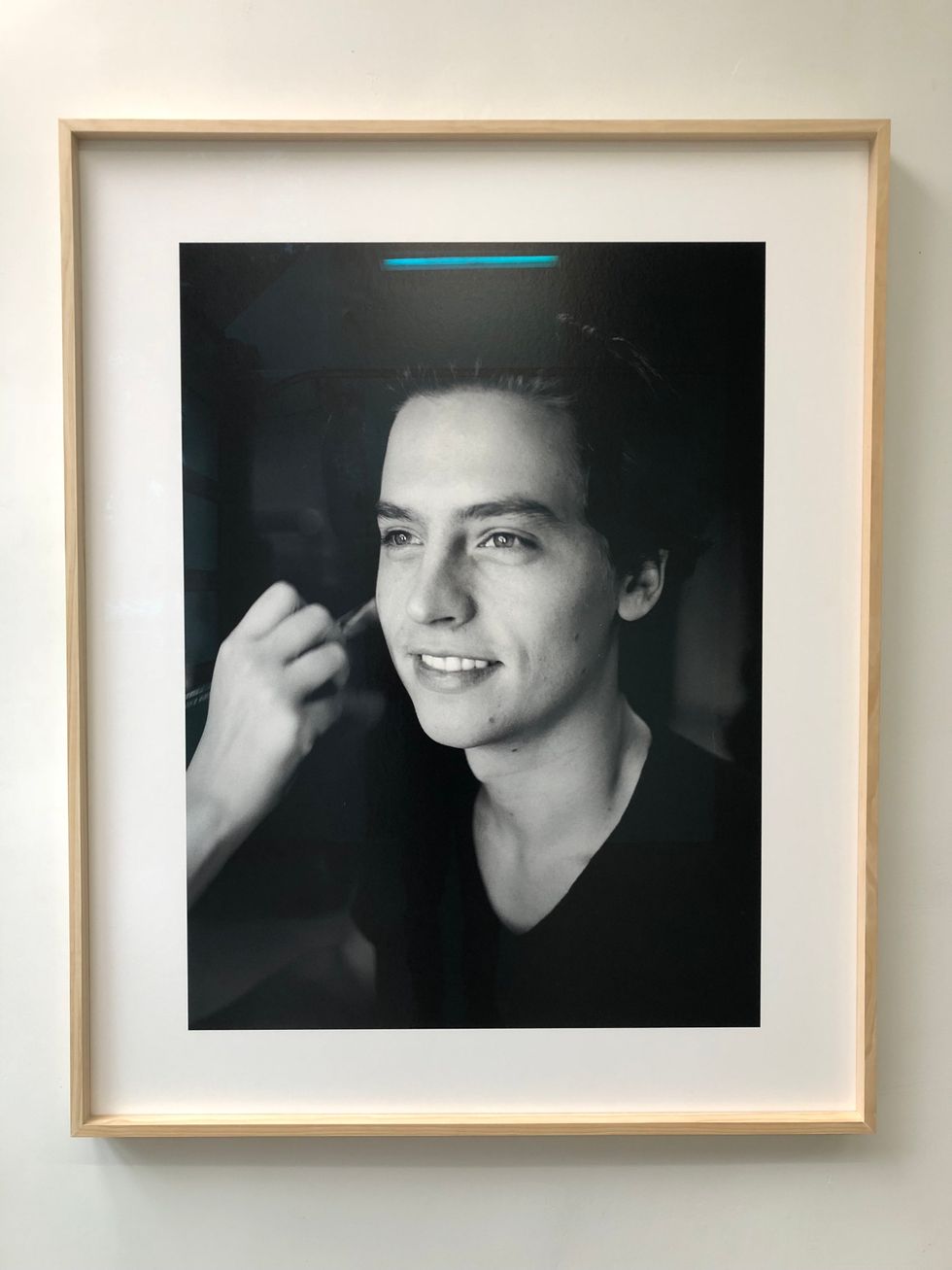 Is it all storytelling or do only specific mediums qualify as that for you?
Yes, it's all storytelling for me. The medium is irrelevant — photography, art, clothing, or filmmaking. I want to show what is happening, if it's a scene that's created, try it be as documentary as possible, with it still being narrative.
Why the name 490tx?
The number 49 is an important number. It was passed from a generation to my brother and me. I also shoot mostly on 400 tri-x. When coming up with a domain I wanted something very simple, thus enticing. It's the blend of numerology and the literal film I shoot.
For more information on Moises Arias, visit 490tx.com.