At 6-foot-1 with hair long and luxurious enough to make any girl jealous, it should be no surprise that the gorgeous Ian Mellencamp was PAPER's choice for the relaunch of #ModelCrushMonday. After all, within his first couple of years in the business, the IMG model has already strutted down the runway of Tommy Hilfiger and posed for the cameras of industry legends Mario Testino and Steven Meisel. Oh yeah, and that Meisel shoot? It was for a Calvin Klein cK One campaign. Talk about breaking through in a big way!
But even with all that, Ian didn't think modeling was enough -- and with an uncle as famous as one John Cougar Mellencamp, wouldn't you eventually find yourself dipping your toes in the music pond too? Recording under his own name, the Brooklyn-based model-cum-musician is continuing to share his musical gift with the world.
[instagram https://www.instagram.com/p/BSUW7_5Bs7_/?taken-by=ianmellencamp&hl=en expand=1]
Wow. A model who can also sing? Sign me up! Read below for our quick Q&A with Ian Mellencamp.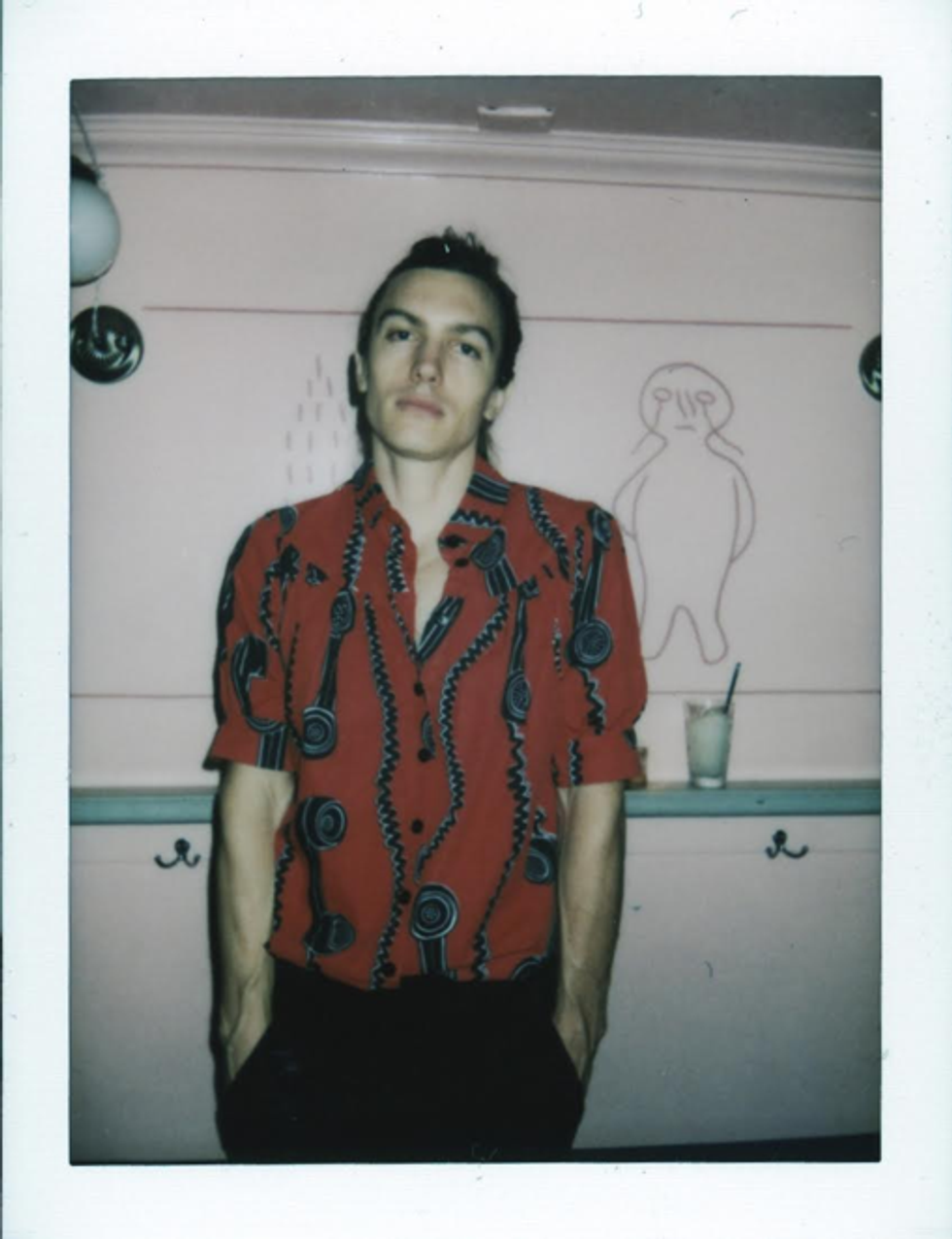 Courtesy of Ian Mellancamp
Where are you from?
Cincinnati
Where do you live now?
Bushwick, Brooklyn
How long have you been modeling?
People have been taking photos of me in clothes that I don't own for about 6 years.
Where and how were you discovered?
CK saw a video of me singing and playing guitar and asked me to come to NYC to be in a campaign. Had no idea what I was getting into.
What is your favorite modeling experience so far?
Recently performing for the opening of a prostate cancer benefit fashion show with Bill Nye and Victor Cruz.
If you could work with one designer that you haven't yet, which designer would it be?
Alexander McQueen
What is your favorite perk of being a model?
Free unlimited coffee on set never gets old. However, best thing is meeting and collaborating with visual creatives, photographers, and designers that are pushing the boundaries of the wearable world and redefining fashion.
Boxers, briefs, boxer briefs, or commando?
Briefs on date nights. Commando at home. Boxer briefs at all other times.
What's your spirit animal?
I went on a spirit journey once and the first thing I saw was a cockroach and it freaked me out. The shaman told me it's actually a very great spirit animal. Check it out: Cockroaches have been around since the time of dinosaurs and can live almost a month without food, two weeks without water, and a week without it's head.
Do you prefer dogs or cats?
I went from dogs to cats and am back at dogs again.
Have you ever had a threesome?
Let's just say I'm not saying no. TBC
Fuck/Marry/Dump: Melania Trump, Ivanka Trump, Tiffany Trump?
Ivanka and Melania taking a dump on Trump.
Do you prefer making music or standing in front of a camera?
Making music in front of a camera.
Splash photo via Griffin Lipson/BFA.com
Sign Up for the Morning PAPER