Miley Cyrus is currently in the hospital and, according to reports, it's all thanks to a bad case of tonsillitis.
Earlier this afternoon, Cyrus posted a selfie of herself in a hospital bed to her Instagram stories and asked her followers to "send goooooood vibes my way!"
"Hoping the Rock star G*DS send me a boost of bad ass and help me kick this shit to the curb where it belongs," she added, though she didn't specify what exactly she was being treated for. According to E! News though, it's "presumably for tonsillitis."
That said, Cyrus also took the opportunity to reassure fans that she was "trying to heal as quick as I can." But why? She's apparently scheduled to perform this weekend at the Hollywood Palladium for The Ellen Fund's Gorillapalooza charity event, which supports animal conservation efforts.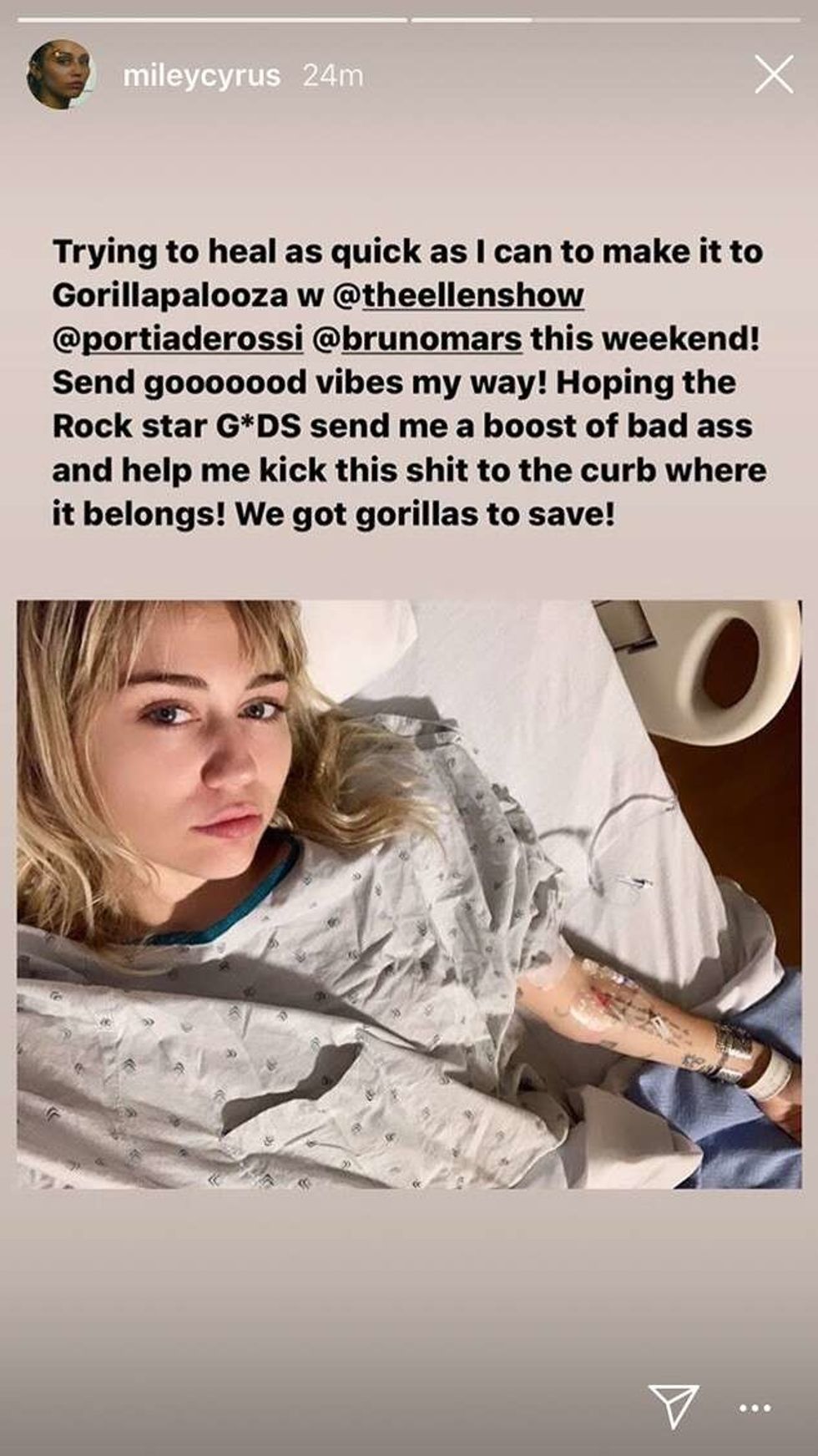 Get better soon, Miley! As you said, "we got gorillas to save!"
Sign Up For The Morning PAPER