UPDATE: We've updated the headline after misinterpreting a quote in the Harper's Bazaar profile. Miley did not brush her pigs to soothe herself specifically following the VMAs clash with Nicki Minaj. She amassed a menagerie of pigs in her retreat following it, and brushed them directly before the cover shoot.

-------------------
After a total image 180 and a cover story with Billboard announcing her most recent transformation, Miley Cyrus is once again on the road to redemption in a flattering new profile by Harper's Bazaar in which she reveals how she dealt with all of the hate she's received in her decade-long career.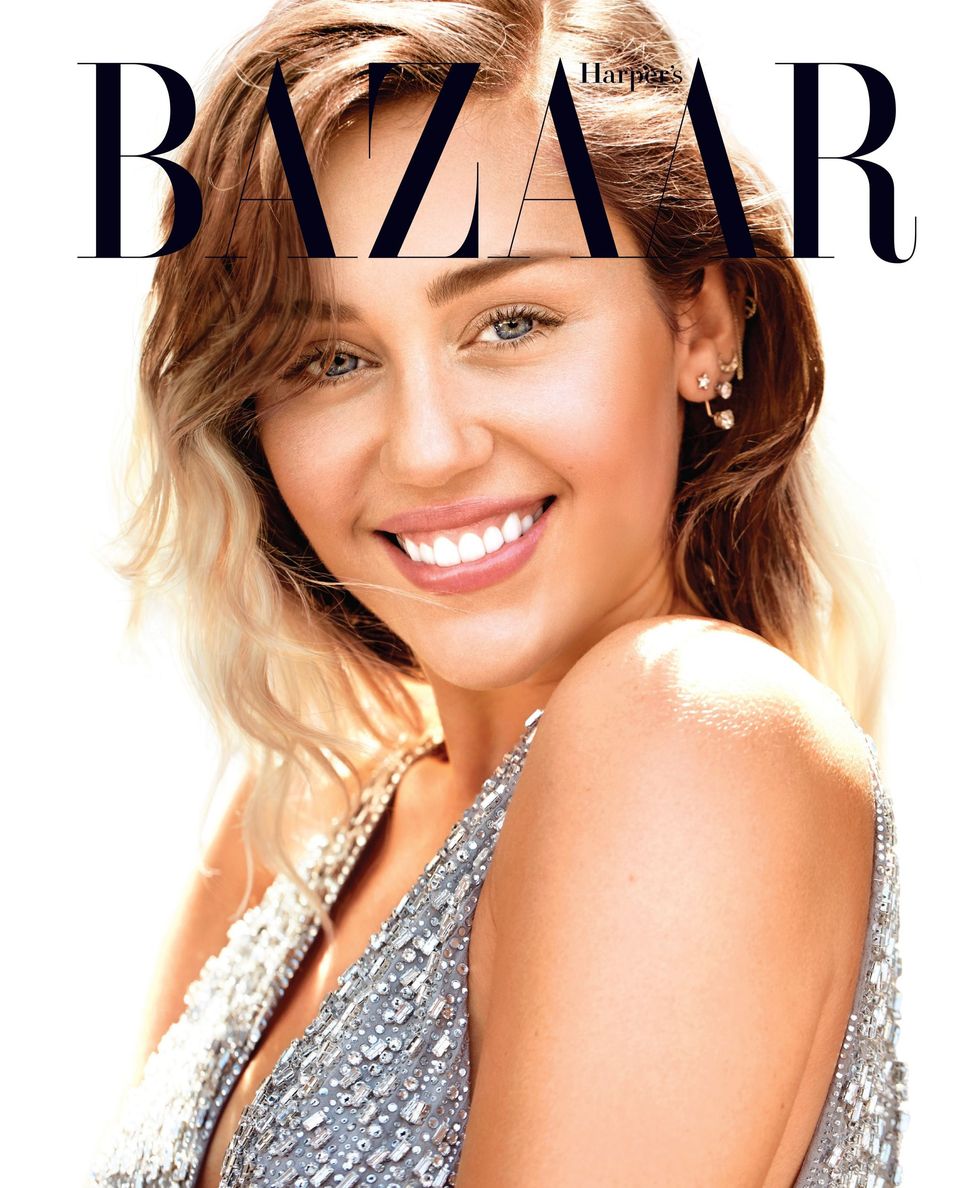 The star, who reportedly now does all her own make up and styling for shoots, says she's done with the theatrics of her previous "punk" persona. Notwithstanding she does defend her previous behavior, but acknowledges her mistakes. When she criticized Nicki Minaj in 2015 for calling out MTV because "Anaconda" wasn't nominated for video of the year, the rapper rightfully came back hard. In front of millions of viewers during the VMAs, Minaj threw to Miley as, "this bitch that had a lot to say about me the other day in the press."
The profile notes that the moment caused a change for Cyrus:
After the Minaj incident, Miley retreated. She went on tour to support the record she made with the Flaming Lips, which Spin called "legitimately weird" in a good way. She moved to Malibu, where she has a rainbow-painted recording studio and a menagerie of pigs, whom she'd brushed the morning of the shoot.
About that brushing, she tells writer Jessica Pressler that "I needed that time with my pigs because that makes me truly happy, in a nonattached, work way." (Of course, we at PAPER have always known she's had an affinity for piglets.)
She goes on to address the pressure of being a child entertainer, and considers the backlash she received over her twerking with Robyn Thicke in latex underwear as hypocrisy.
"People were so shocked by some of the things that I did," she says of her Bangerz period. "It should be more shocking that when I was 11 or 12, I was put in full hair and makeup, a wig, and told what to wear by a group of mostly older men." Damn strong point.
To read the entire profile, head over to Harper's Bazaar.
Images via Harper's Bazaar