Since 2013, Menyelek Rose has translated offbeat ideas and subversion of gender norms into playful, idiosyncratic work for his eponymous label. For Rose's Spring 2020 presentation during New York Fashion Week, the independent, New York-based designer explored contrasts between masculine-presenting women and traditionally feminine styles of dress.
To see how these ideas connect, Rose felt it best to watch them move, literally. The presentation took place in a church's dilapidated Bushwick, Brooklyn basketball court from the 1940s, styling "hyper-masculine females" in "hyper-feminine couture gown dresses," according to Rose.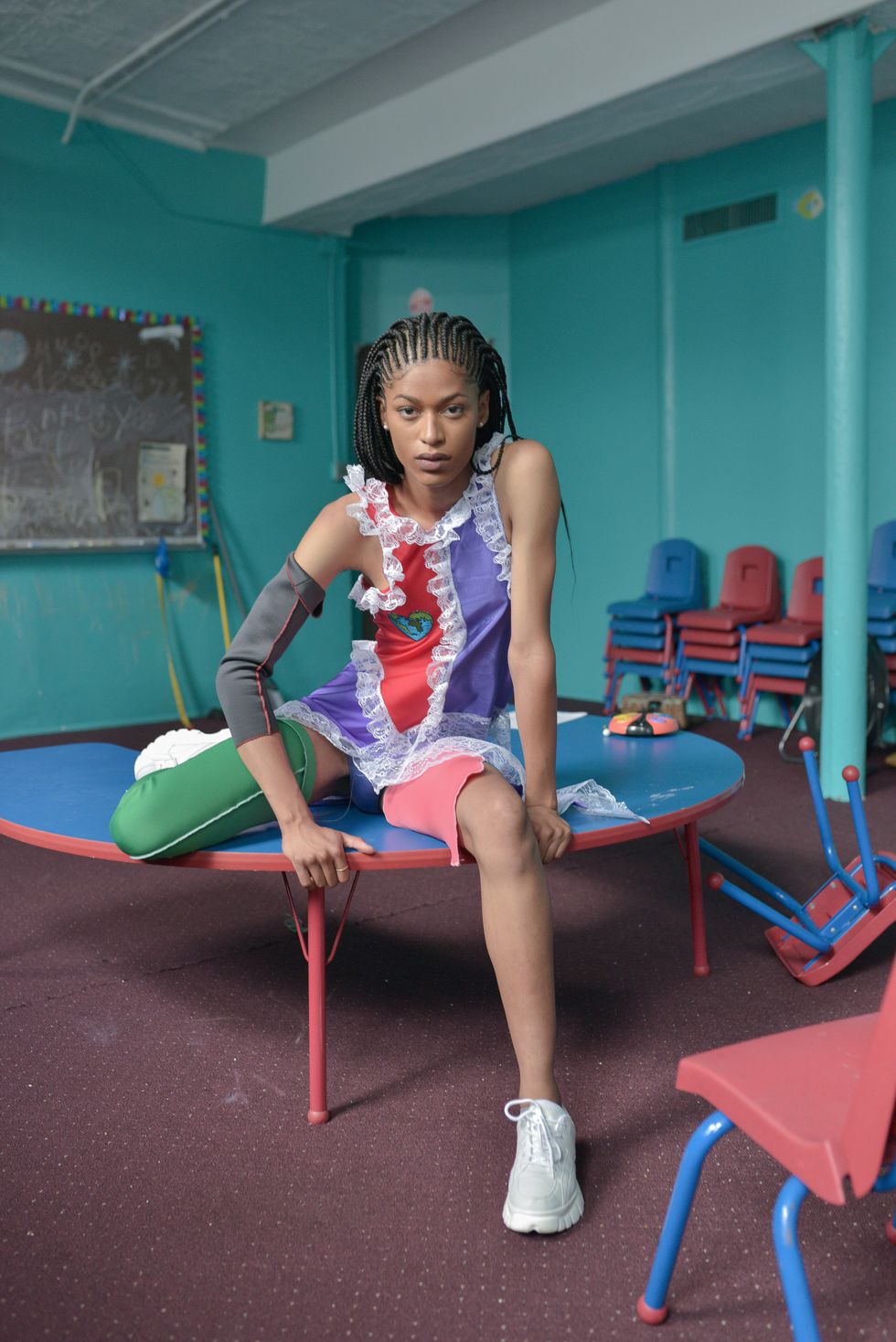 The result was a four-on-four game, while also providing intersectional commentary on Brooklyn's diverse racial and ethnic makeup and culture pre-gentrification. Through this lens, basketball then becomes a medium for which people of color historically communicate and shine.
The decision to cast Black women as the players, and to hold the game in an old church was also commentary on how poorer, ungentrified areas of the city often lack adequate, updated resources. Still, the women playing the game — whether literally or metaphorically speaking — wore multicolored, occasionally asymmetrical gowns decorated with ruffles. Menyelek's pieces were one-of-a-kind and moved easily, which itself is a testament to the enduring grace and uniqueness of Black women everywhere.
Photos courtesy of James Cho and Fernandra Fowler.