Marilyn Manson has announced that his merch store is now offering a dildo with his face on it, as a Halloween special. He wrote on Instagram "I guess this is... Halloween. #dickortreat"
For $125, you can now get intimate with a black and grey silicone dildo emblazoned with Manson's face and name (8″ tall, 1.5″ girth), complete with a handy sucker base, and logo-branded bag for storage. Don't worry, it's hypoallergenic, the paint is environmentally safe, and the website describes it as "soft" and "lifelike."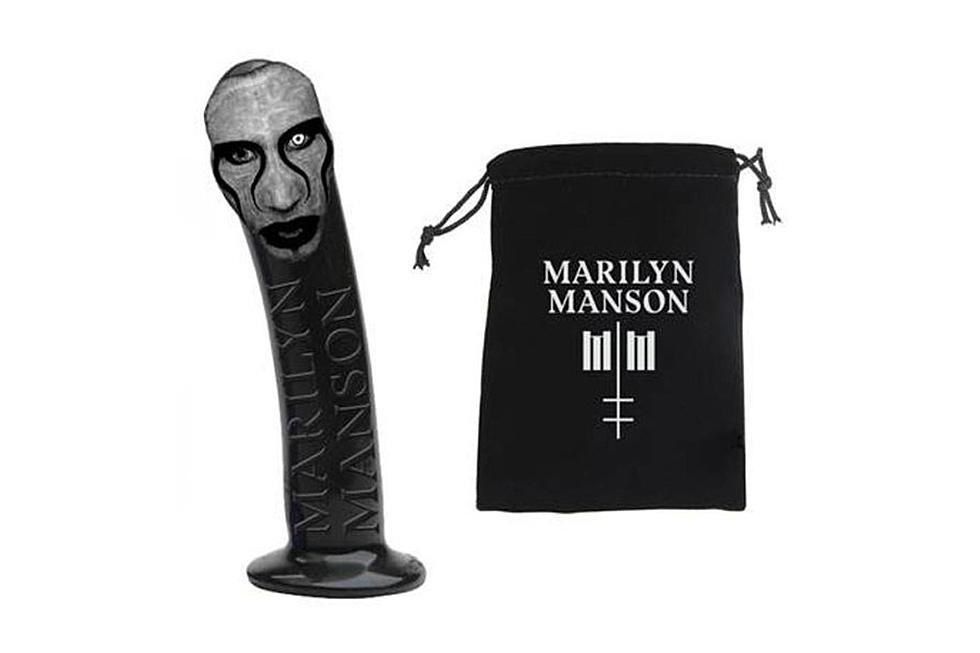 Before we fangirl... quick temperature check: is it sex positive or creepy as hell for Manson to sell a sex toy that allows fans to fuck him?
On one hand, it seems a little gross and egomaniacal (what are the politics of underage fans hooking up with a middle-aged sex toy?) On another, Manson is an intergenerational sex symbol — of the androgynous vampire assortment — not to mention a queer icon who almost certainly has hordes of freaky fans who are more than down down for a consensual tryst with a silicon Manson.
We'll leave it up to the fans — jerk off at your own risk and please take a scroll through Manson's Instagram, because he's got an eye for selfies.