I, Tonya's Margot Robbie is celebrating her Best Actress nomination tonight by wearing a Chanel dress that took more than 600 hours to make, InStyle reports.
Styled by Kate Young, the strapless Haute Couture look was created custom for Robbie by Karl Lagerfeld, and features gorgeous hand embroidery that Young describes as "futurist."
Related | Adam Rippon Brings Moschino Bondage to the Oscars
The corsage and strap embroidery alone reportedly took 550 hours of work, requiring help from 14 hands. Construction of the dress called for another 130 hours, collectively taking around 680 hours (or approximately 28 days).
Young told InStyle she never wants a dress to feel like a costume. "I didn't want her to look trussed up and bedazzled," she said of Robbie. "I wanted her to look real and elegant."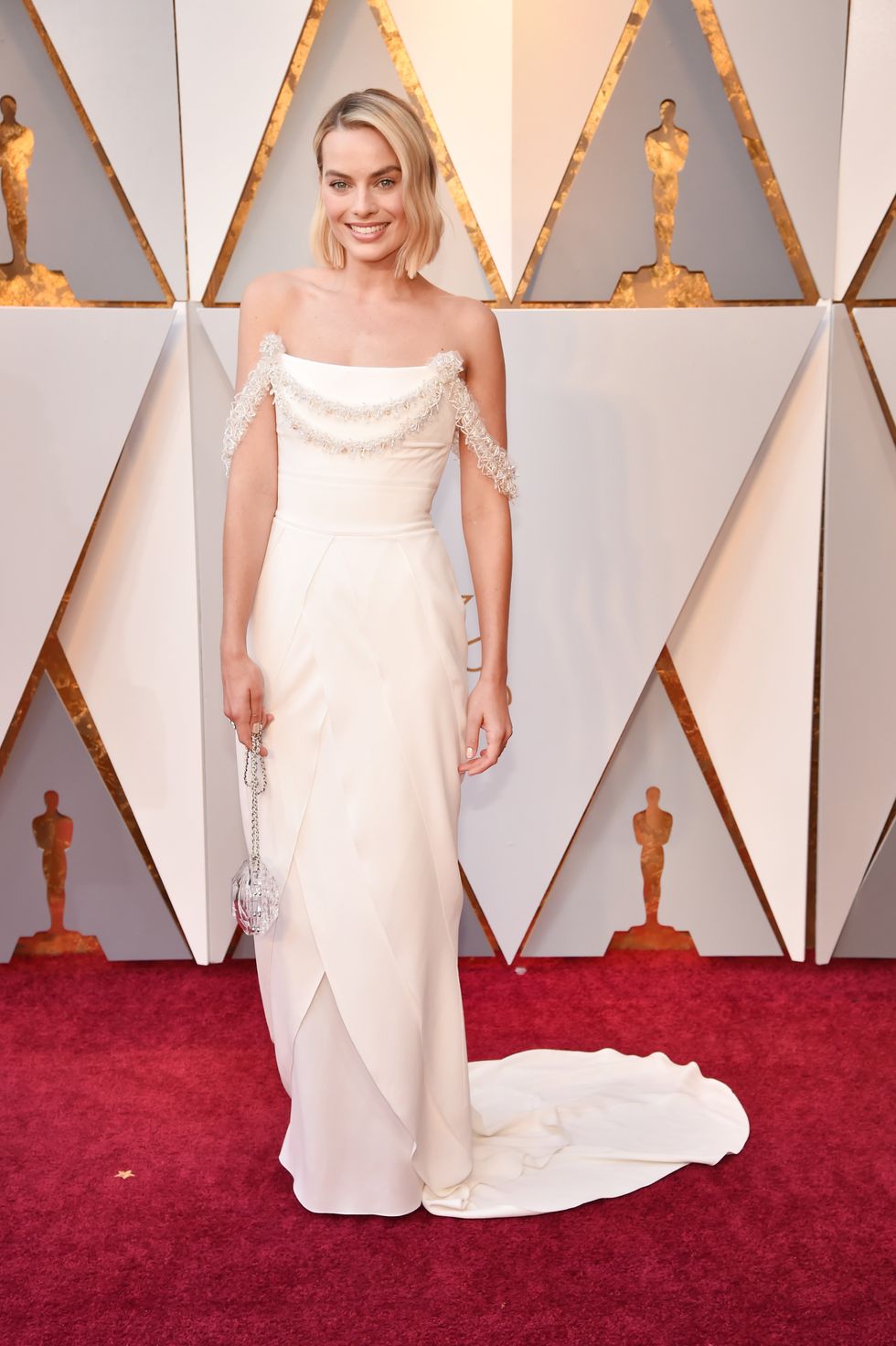 Photos via Getty