When it was announced in 2014 that renowned designer John Galliano would take the reins at Maison Margiela, many wondered if the two parties were even a right fit. At the time, Galliano was known for his theatric and extravagant designs for Dior (who unceremoniously fired him after his antisemitic remarks), and Margiela's desconstructed aesthetic with an anonymous bent felt like the polar opposite.
But five years later, Margiela looks to be thriving under Galliano. According to a report in WWD, the Paris-based house is renewing its contract with him as its creative director. Renzo Rosso, president of Margiela parent company OTB (Only the Brave), said the brand has doubled its revenues since Galliano first joined, a considerable feat for a relatively short period.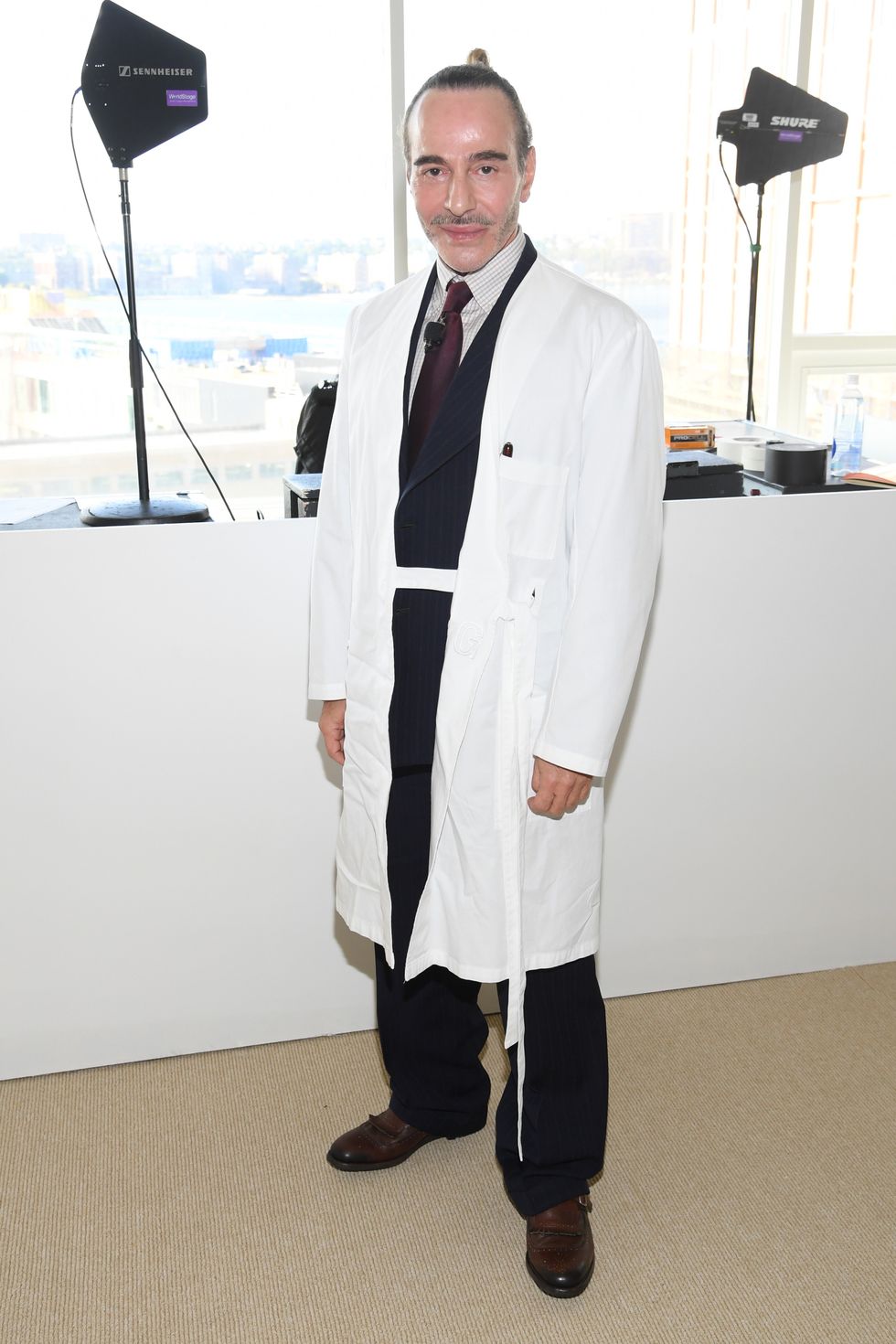 John Galliano
Much of that success is due to the brand's accessories, according to Rosso, which currently account for 60% of total sales. Buzzy handbags like the pillow-y Glam Slam clutch and hit shoes like the Replica Sneaker and Tabi Boot have no doubt contributed to the skyrocketing numbers.
"I believed John was the only person who could take this house five years ago, and I am even more convinced of this today," Rosso told WWD. "John's undisputed talent is only matched by his understanding of today's generations, their way of thinking, their struggles, their dreams. And he is doing exactly what this maison always did at its best — disrupt, innovate and inspire."
Sign Up for the Morning PAPER