Lizzy Plapinger is the queen of shoutable choruses, quilting indelible pop beats together with grungy distorted power chords — and the color red, from her hair to her always-iconic red suits. The former front-woman of indie-pop duo MS MR emerged last year as a solo artist under the name LPX, with her wildly underrated debut EP Bolt in the Blue: an electrifying six-song collection that melded the gutsy-tender songwriting of Karen O or Jenny Lewis with the spunk of Lily Allen and the pop sensibility of a Florence + the Machine, documenting her remarkable reflections on the complexities of modern romance.
In addition to being a superb musician with multiple successful projects under her belt, she's also a Medici-esque patron saint of left-field female pop upstarts. The London-native co-founded her own record label Neon Gold out of her Vassar dorm room during her junior year in 2008 — a company that's gone on to become one of the most taste-making entities in music, credited with launching the careers of artists like Ellie Goulding, HAIM, Charli XCX, Marina & The Diamonds, Icona Pop and Tove Lo. Plapinger was already a player on the business side of the music industry before MS MR even took off, and she's dedicated much of her career to carving out spaces for women musicians to thrive.
Despite her many previous successes, Plapinger seems to have finally found the sound that truly suits her in LPX. Today, she's released what is possibly her best song to date.
"Might Not Make It Home" is a full-throttle anthem of euphoric escapism. The track captures the smells, sounds and sights of those delirious nights when you watch the sun rise from a rooftop, sprint from one adventure to the next, drink too much, say something you shouldn't — when you "might not make it home/ And that sounds wonderful." When, if only for a few hours, you're unburdened from the avalanche of emails to be read and sent, the never-ending hailstorm of political crises, and the oozing existential meltdown that is your twenties.
It's not the stuff of teenage first-party euphoria — the cutesy Perks of Being A Wallflower "in that moment we were infinite" type, which took place in a time of life when you're actually probably having new experiences all the time — no, the stakes of those nights were never this high. "We Might Not Make It Home" is a different kind of past-midnight anthem, all about the significance of unburdened joy and novel experience in a time when life is strictly structured, full of ugly realities and unmade choices, and adventures are few and far between.
It's a vintage sounding tune, with blunt scuzzy guitar that recalls the full-bodied, primal energy of The Strokes and the Yeah Yeah Yeahs, while its bright atmospheric swells put Arcade Fire and Wolf Parade flavors on your tongue, all perked up by buoyant boom-clap pop beat a la the modern Top 40 acts like Charli XCX and Icona Pop, whose magic she helped discover.
In the accompanying video, Plapinger sprints through New York City performing for random crowds, kissing bodega guys, salsa-ing with strangers in the subway, embracing the city through a car's sunroof as she rides downtown, eats pizza by the water and strolls with balloons across the Manhattan bridge at sunrise. Although Plapinger finds herself unapologetically nostalgic and romantic, there isn't a second of of the song that feels corny or un self-aware. Rather, "We Might Not Make It Home" is a track with the capacity to jerk you right out of your cynicism and angst, and make you fall in love with life and NYC all over again
PAPER caught up with Plapinger to talk about the role of joyful music in dark times, the futility of genre, her 10 years running Neon Gold and the process of curating an all-female festival line-up.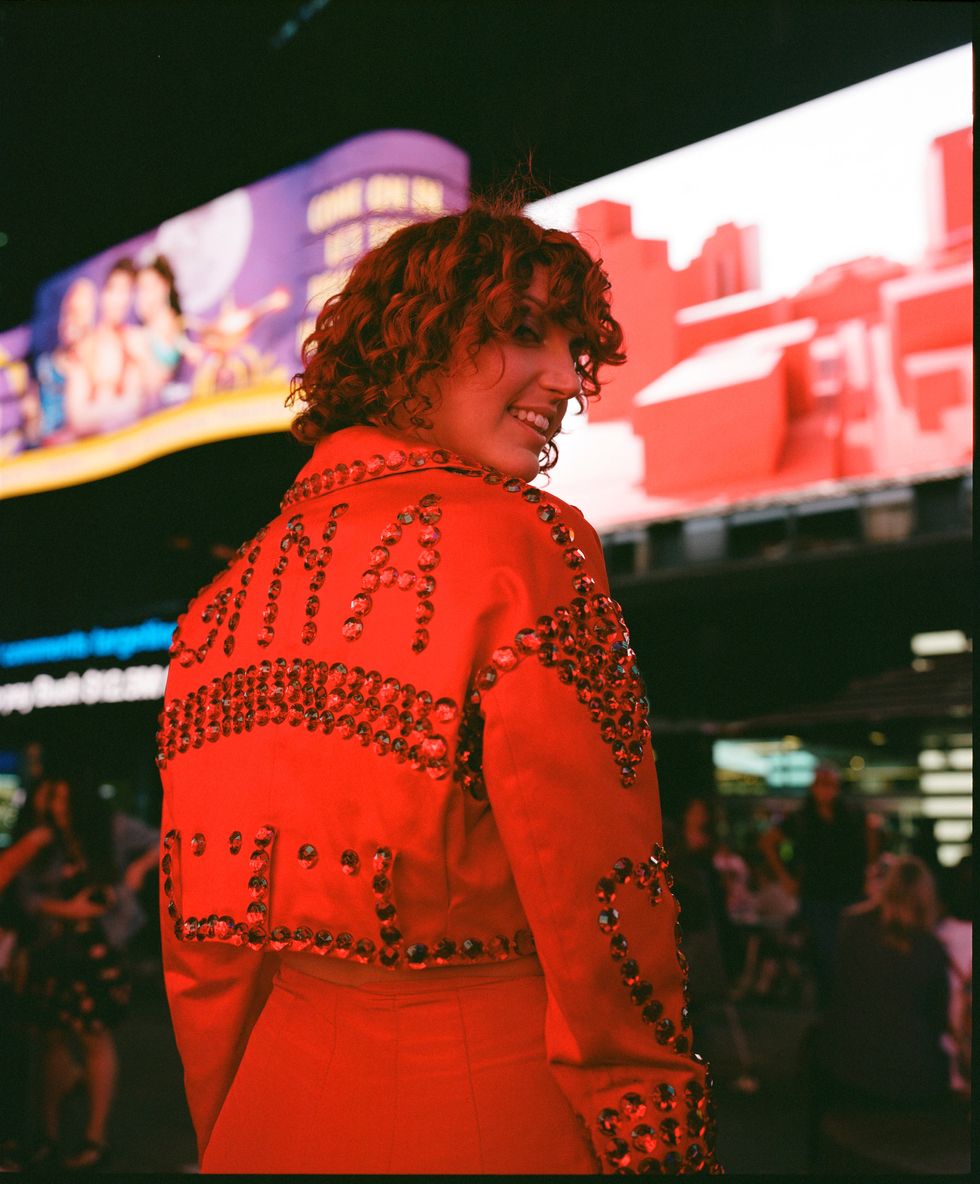 Tell us about the story of this project. What is this song about for you?
This song is a euphoric ode to New York and every wild, wonderful and legendary night out I've lived here. I wanted to bottle up and savor that feeling of freedom, debauchery and harmless recklessness and share it like a sonic shot of The Big Apple with all its pleasures, expected and otherwise. It's such an important backdrop to LPX; as a whole it felt like the perfect song to set the scene for the next era of this project.
This video watches like the creation of someone totally infatuated with New York City. What is your relationship like to NYC and what did you want to express about that in this video?
I'm so glad! That's exactly what I hoped would come across. We had a blast living the song and running around the city like kids with a mic and VHS cam partying, singing and dancing from dusk till dawn with strangers and friends. Every location we shot at has a story from my past 8 years of living here attached to it. I wanted to honor and share that unique sense of history, community, and life all while maintaining the seemingly endless magic of adventure, possibility and mischief that this city seems to have limitless wells of. It's a small slice of NYC through my eyes that I invite the rest of the world to tap into and enjoy.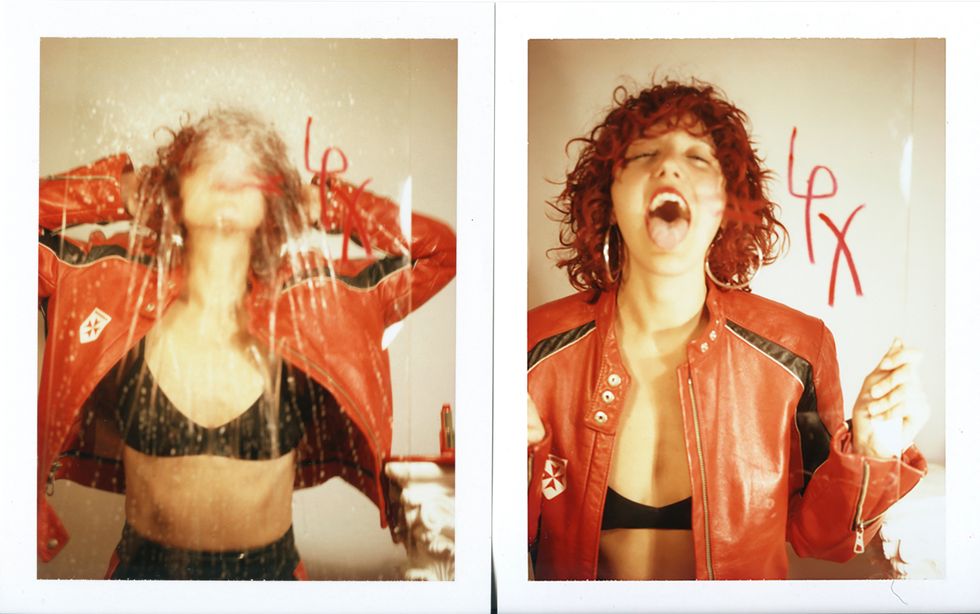 Your energy is so infectious in this song and video. Where did that joy and spirit come from?
Everything is so heavy and intense right now I just wanted to briefly escape it by creating and living this song to give myself and others something to feel good about. Like it's ok to take the edge off with joy where you can, if you can. It's hard to find lightness in anything right now, but I really hope this song feels like a genuine momentary lift from all of that.
What was the process like of writing with Caroline Smith and Phoebe Ryan, and producing with Tommy English?
We wrote it together while we were in the jungle in Nicaragua and it was such a perfect union of personalities and vibe that the whole session was a blur of bliss. In some small way I think I was trying to use it as an opportunity to lure three of my favorite people back to my favorite city, only time will tell if it works.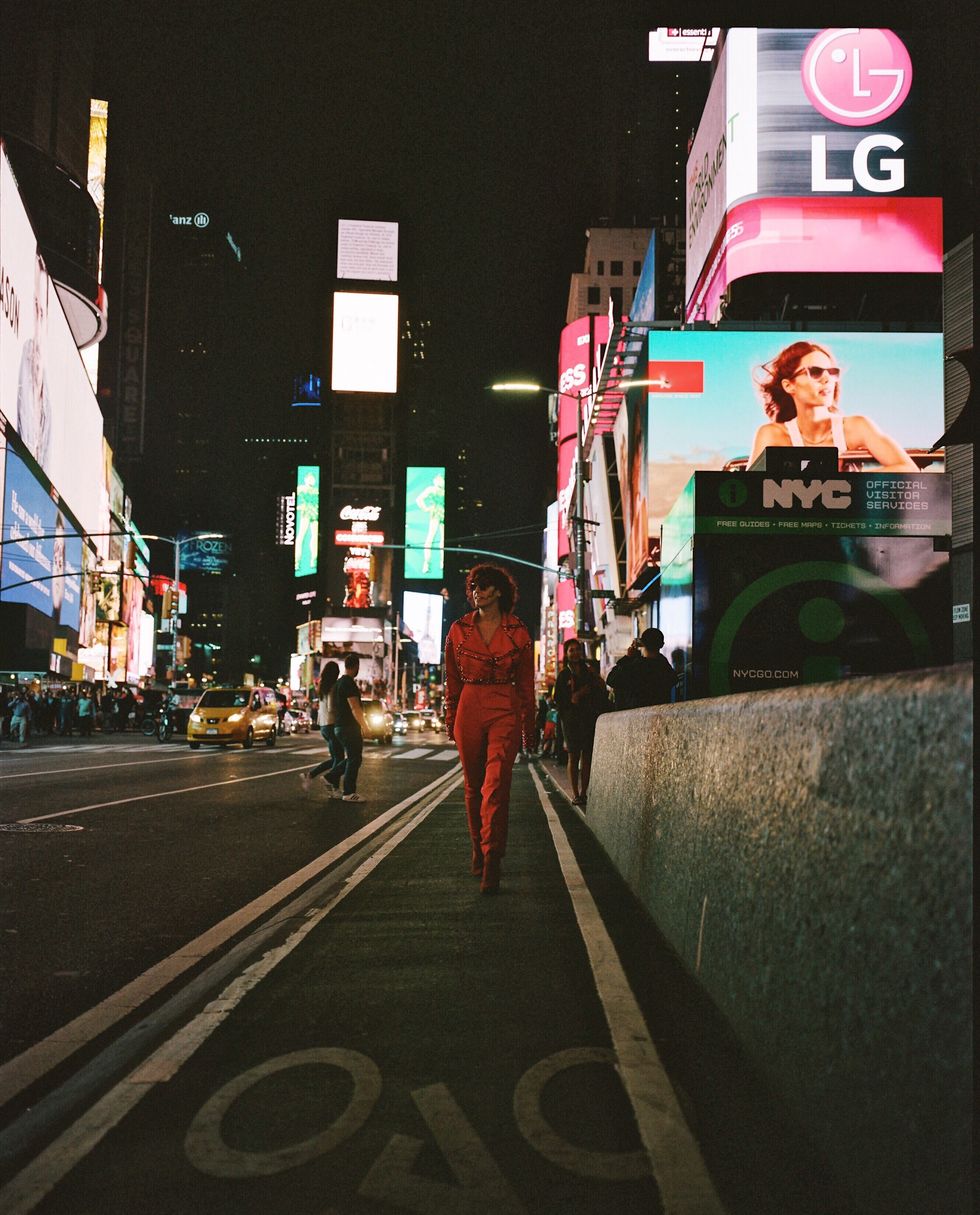 You've made the statement: "I'm too pop for rock. I'm too rock for pop. I make music for those who don't care about what box it fits in" a few different times. Could you elaborate on that idea — and your opinion about the role of genre in music consumption?
It's frustrating that as the world becomes more global, open minded, and genre blending that platforms (old and new) would continue to be stuck in archaic modes of defining music as only THIS or THAT. So much amazing music is falling through the cracks because it doesn't fit into cookie cutter conceptions of what that genre is, when really what's amazing about right now is that genres are RE defining themselves and creating new ones all the time. I honestly don't think audiences care as long as it's good.
You've been running Neon Gold for 10 years now. How do you discover such incredible artists? What are the qualities that help you identify potential stars?
It's a combination of keeping my ears open and also right place right time. Looking at our three most recent signings, Your Smith, Matt Maeson and Broods, it's all over the map. Whether it was from hearing a demo, watching a performance on YouTube or having already been a fan from afar! The most important thing is always the music — does it exist in a space of its own? Does the artist have a unique and active vision of who they are? And lastly, how hard are they willing to work for it? Beyond all that, it's a guttural visceral feeling that Derek (my business partner) and I always trust and act on.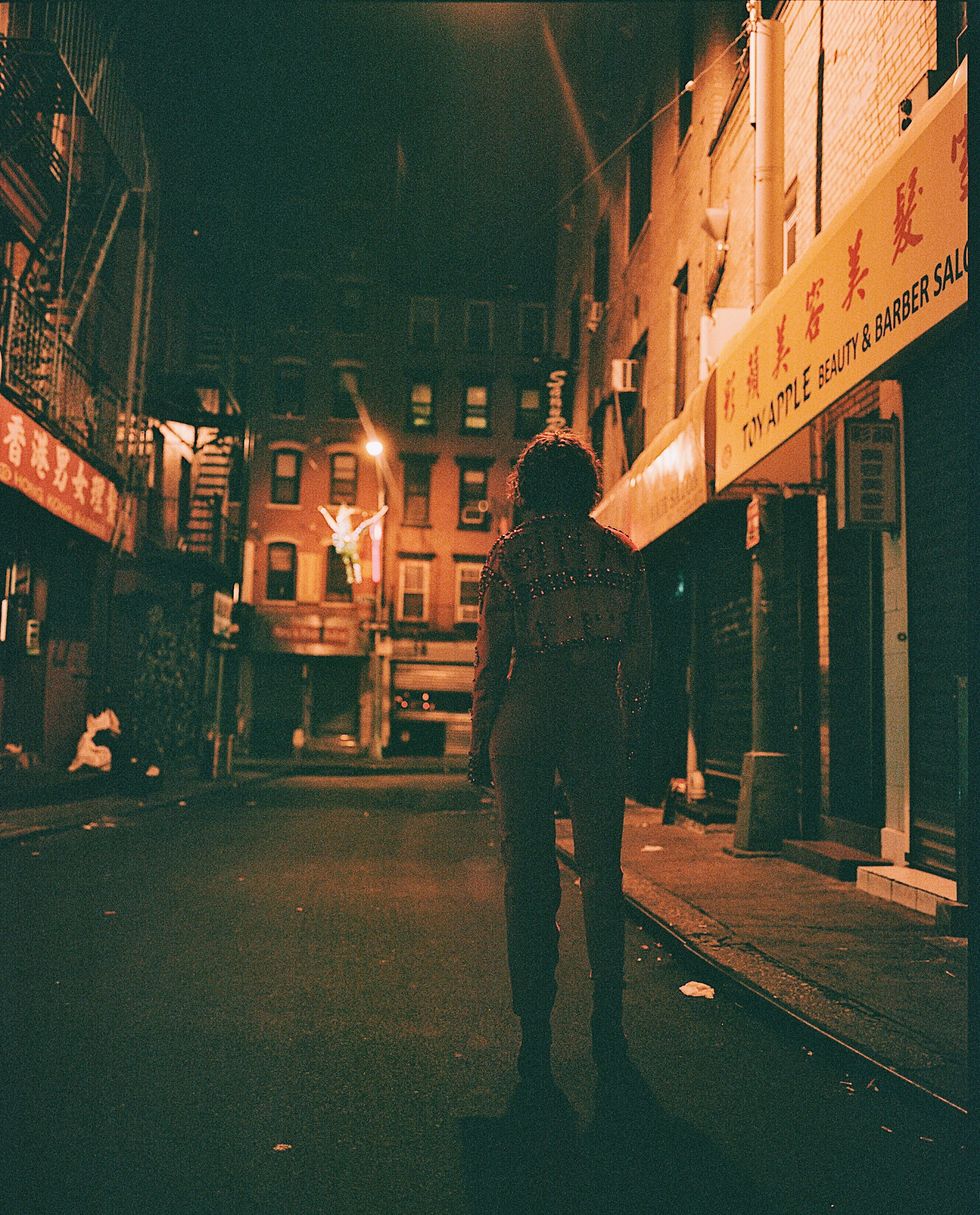 What have been the most rewarding and challenging aspects of founding and running Neon Gold?
The greatest reward is actively turning people on to music and artists I think deserve to be heard and could change the landscape of music. Every time I see one of my artists play a festival or a headline show I'm almost brought to tears — to see the physical embodiment and reaction of fans at a show is very meaningful to me. The greatest challenge is that this industry is constantly changing and in my 10 years, hell in my last six months, it keeps turning itself inside out and creating new rules and lanes to navigate. It can feel distracting or inefficient or unfair at any turn so I just try and focus on the most important things to help move this company forward — and for me that lies in the artistry we support and actively taking advantage of however we can bring people to them.
Along with Maggie Rogers, you created and are performing in an all-female festival lineup for the All Things Go Fall Classic in October. Why is it important to you to reimagine festival line-ups like that one, and more generally advocate for women in the music industry?
I deeply care about festival lineups working towards 50/50 billing. I'm so sick of hearing agents say there aren't any female headliner heavyweights — it's bullshit. First of all, there are, and secondly it's because they aren't booking as many new female (or non-binary) artists for the opportunity or space to grow into headliners. It drives me absolutely nuts. Which is why it meant so much to me when my friends at All Things Go entrusted Maggie and I to co-curate a female line for their Saturday programming. It's just one step in the right direction, but a massively important one that I hope shows there is a demand and desire for this kind of booking and artistry. Maggie and I worked really hard to hand pick the artists who we love and truly believe deserve a chance to work their way to the top.
Photography: Tafv Sampson