Charming, funny, and very real, L.O.V.E.R. is one woman's journey through all her past relationships and beyond. Written and acted by Lois Robbins, the one-act play opens with the actress spread on a laundry machine set front and center on the stage, moaning. Even before Robbins says anything, the audience giggles knowingly and only laughs harder when she says her first words of the night, "I've been having orgasms since I was three years old."

Robbins is devastatingly and hilariously honest from the start, and she continues to be so as she tells her story from childhood, awkward adolescence, to a string of failed relationships, to motherhood and finally, back to herself. (Well, mostly her story. She says that it's "probably about 75% autobiographical and 25% made up or borrowed information from other people, who I of course cleared it with.") L.O.V.E.R. is a comedy, with poignant moments and the ever-present hint of self-deprecation and wryness in the storytelling.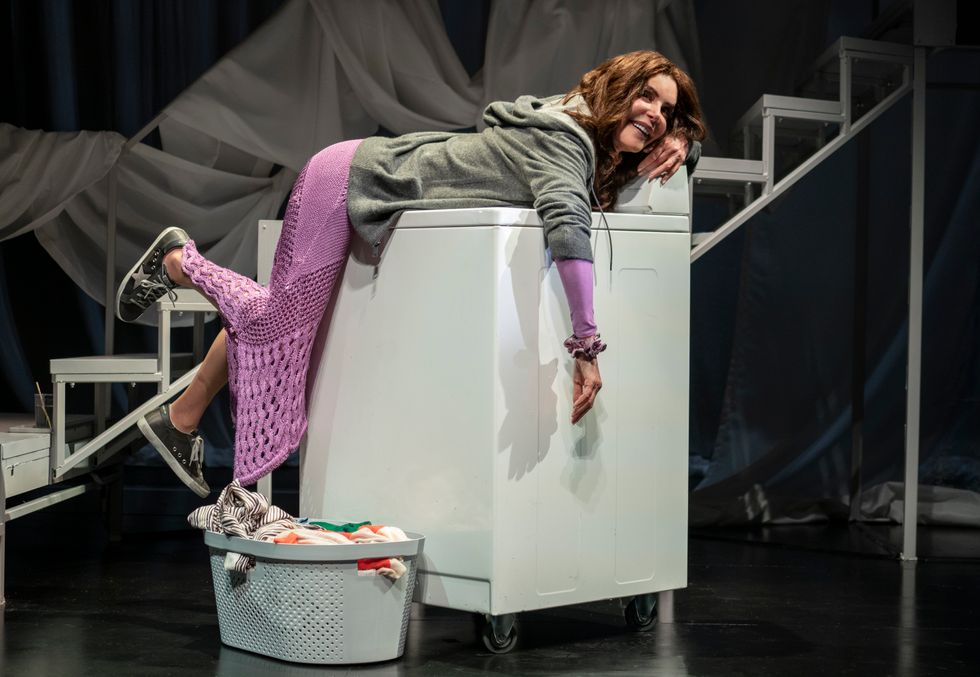 L.O.V.E.R. Lois Robbins
Originally conceived of as a book, L.O.V.E.R. took the form of a play after Robbins consulted her psychic. Robbins says of the beginning, "It was one of those a-ha moments where I woke up in the middle of the night, bolted out of bed and started writing an outline, and it poured out of me, and I had the whole first draft done in four weeks."
When she wrote it, Robbins hoped her honesty and vulnerability on stage would help others also become their most authentic self. "What's resonating with people is yes, that rawness of it, but also people seem to be walking away saying they saw so much of their own lives in it," she said over the phone. The most surprising response has been from people she knows. In Robbins' words, "I've gotten messages, 'Oh my god, Lois, I thought you were the most perfect person I've ever knew. I can't believe you're like everybody else.' [Laughs]...I'm happy to take away the smoke and mirrors in a way and what people see that I am just like everybody else."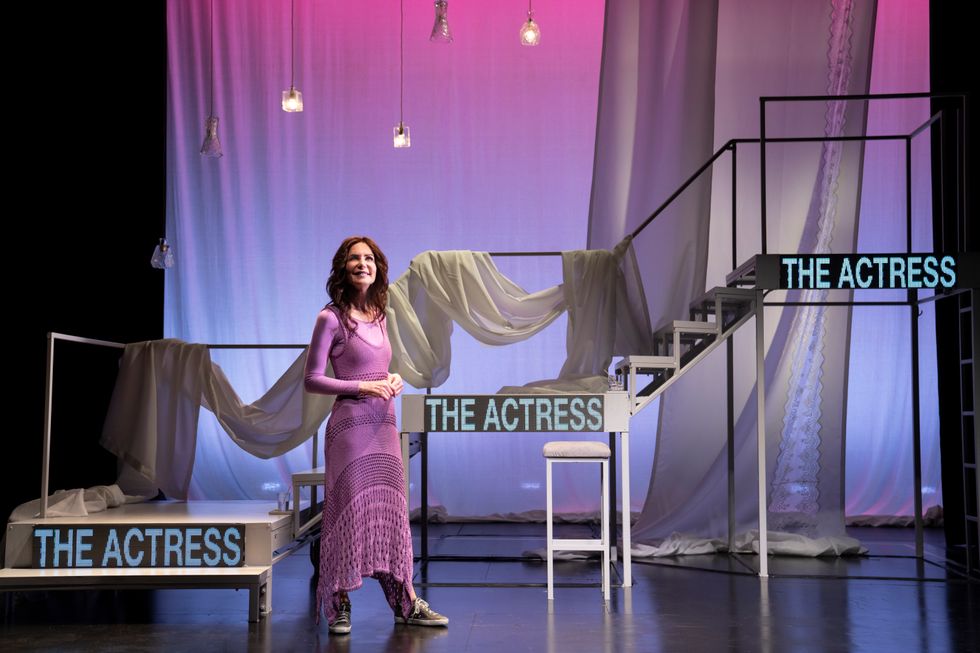 L.O.V.E.R. Lois Robbins
That process of extinguishing the smoke and smearing the mirrors is perhaps the goal in and of itself. "I am not the perfect wife, not the perfect friend, I'm not the perfect sister. I am not perfect in any way," she said. "But I try my best to be my most authentic self and to put my best foot forward."
Under the direction of Karen Carpenter, this iteration of L.O.V.E.R. was plucked from its more narrative form into an active form. As Lois describes it, "I was not storytelling, it was actually happening to me, and that made a much more powerful story. So that was hard. It was very hard because it becomes living, reliving, and living it in a different way every single night that I get up there and do it."
Photos courtesy

Sign Up for the Morning PAPER