Vancouver-based design duo Laurence Li and Chico Wang, AKA Laurence & Chico, presented a big bright collection of Willy Wonka-like fantasy clothes during their spring 2020 show at Chelsea Pier 60 last week, and we asked South Korean-American R&B songstress KATIE to take a toy camera along and take some appropriately trippy shots.
A lover of bold patterns and shapes herself, KATIE picked up plenty of creative inspiration from the runway. "I had such a great time," she tells us. "Every outfit had so much character built into each of the pieces, and the added pops of color and shapes were so creative."
She also met a few celebs in the audience, although only one had her heart. "For me it was such an honor to meet Miss J. Alexander, as he's such a big icon in the fashion world," she explains. "Despite being such an influential celebrity, he has such a fun personality and is very lovely to be around. He had such lively reactions to each outfit, which was really enjoyable for me to be able to witness."
We couldn't relate to her more. The best way to get through NYFW? Definitely by pretending it's an episode of America's Next Top Model.
KATIE's photo diary, below.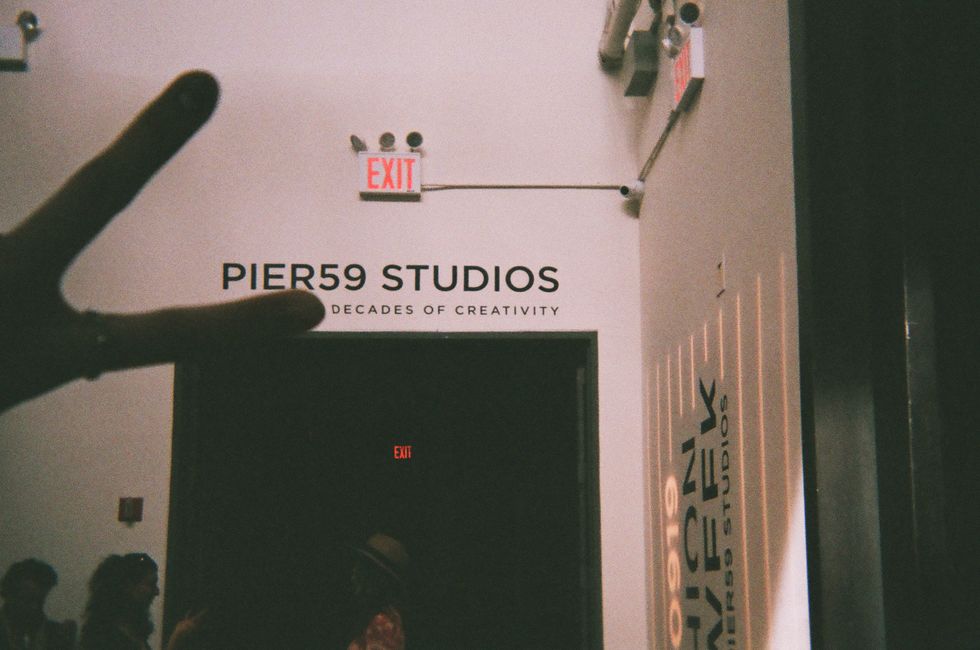 "Ready to head over to the Laurence & Chico show!"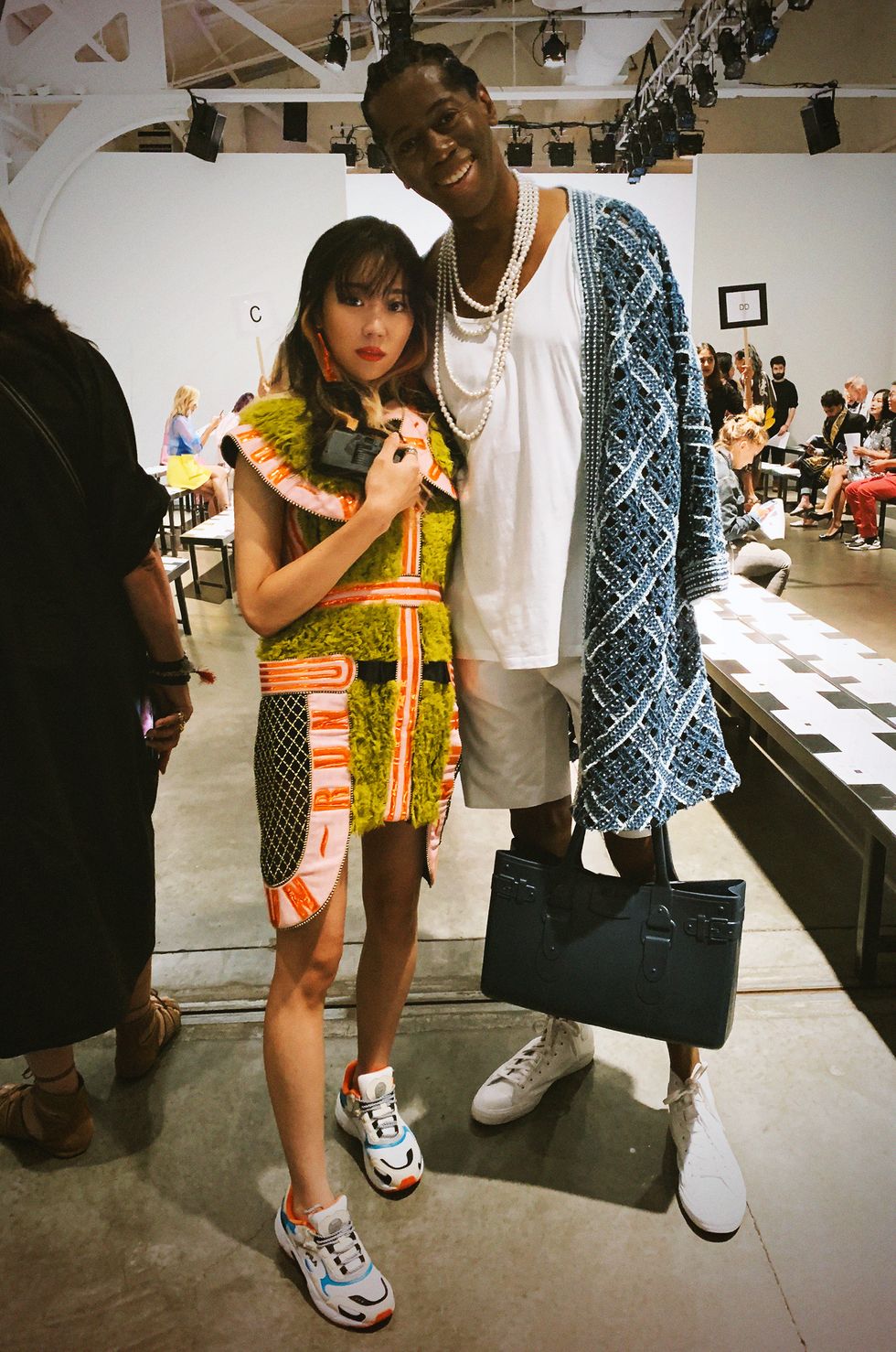 "The one and only Miss J. Alexander!"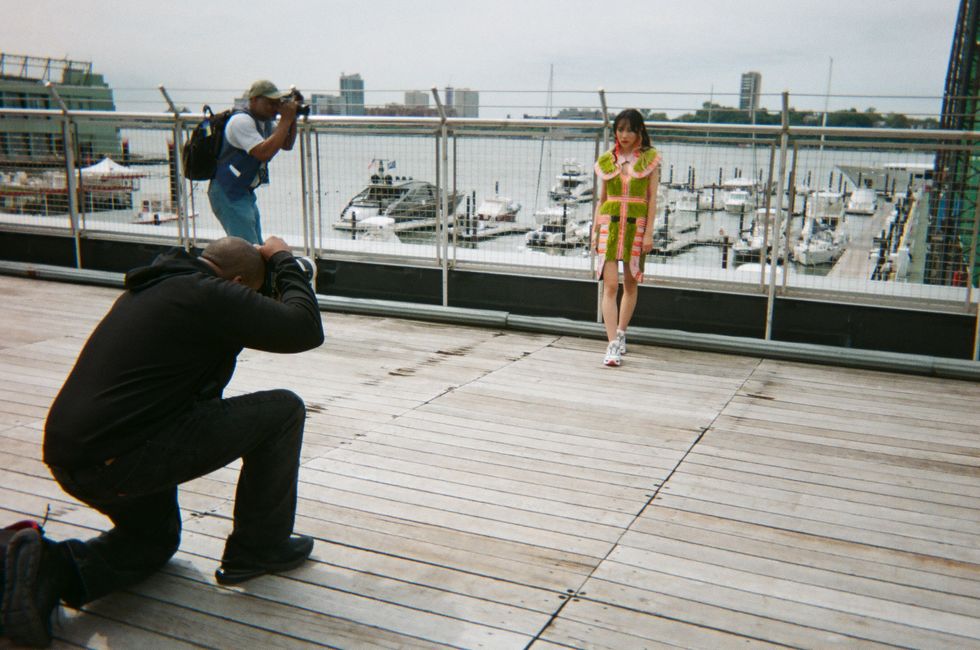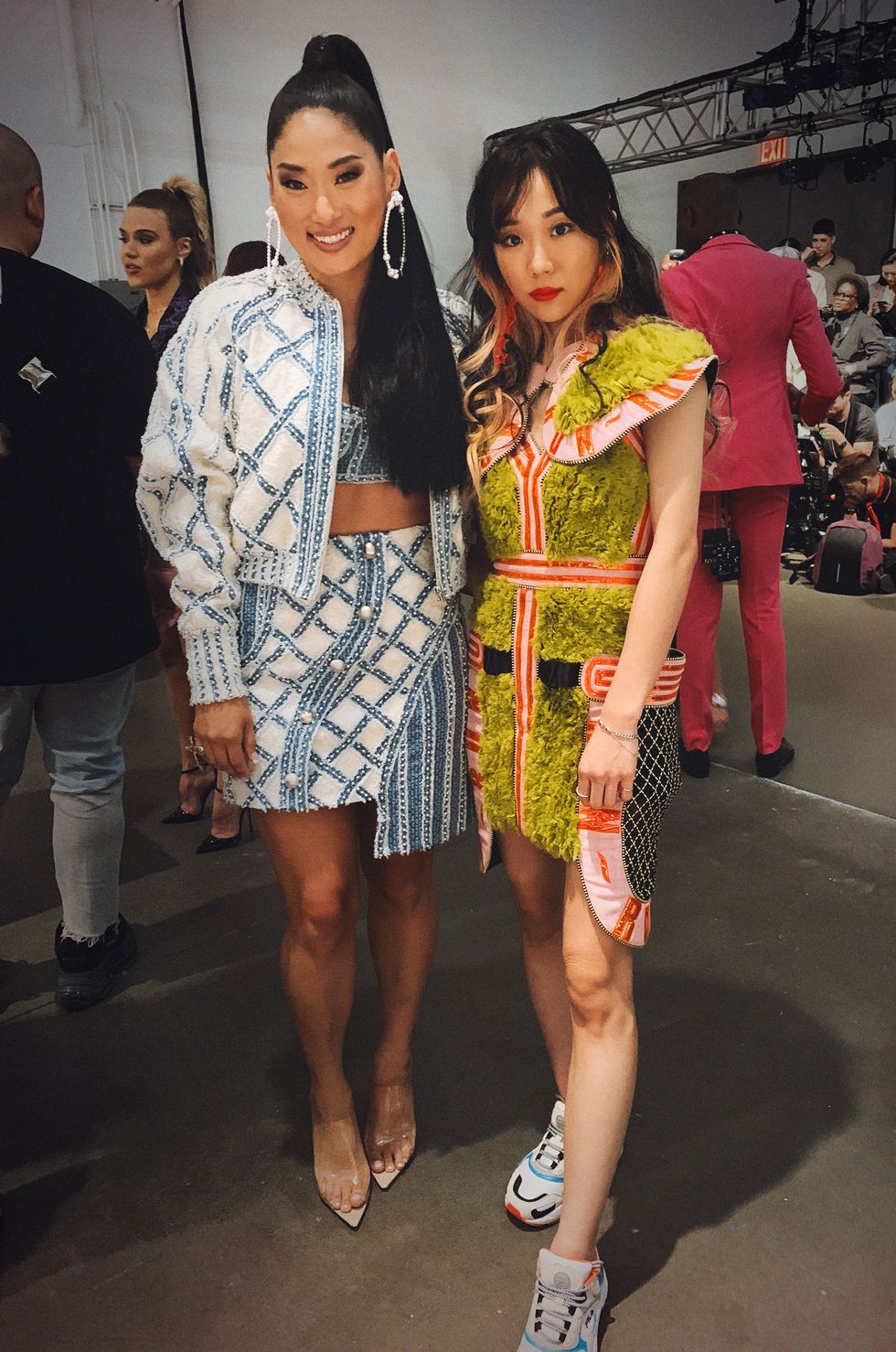 "The lovely talented pianist/composer, Chloe Flower."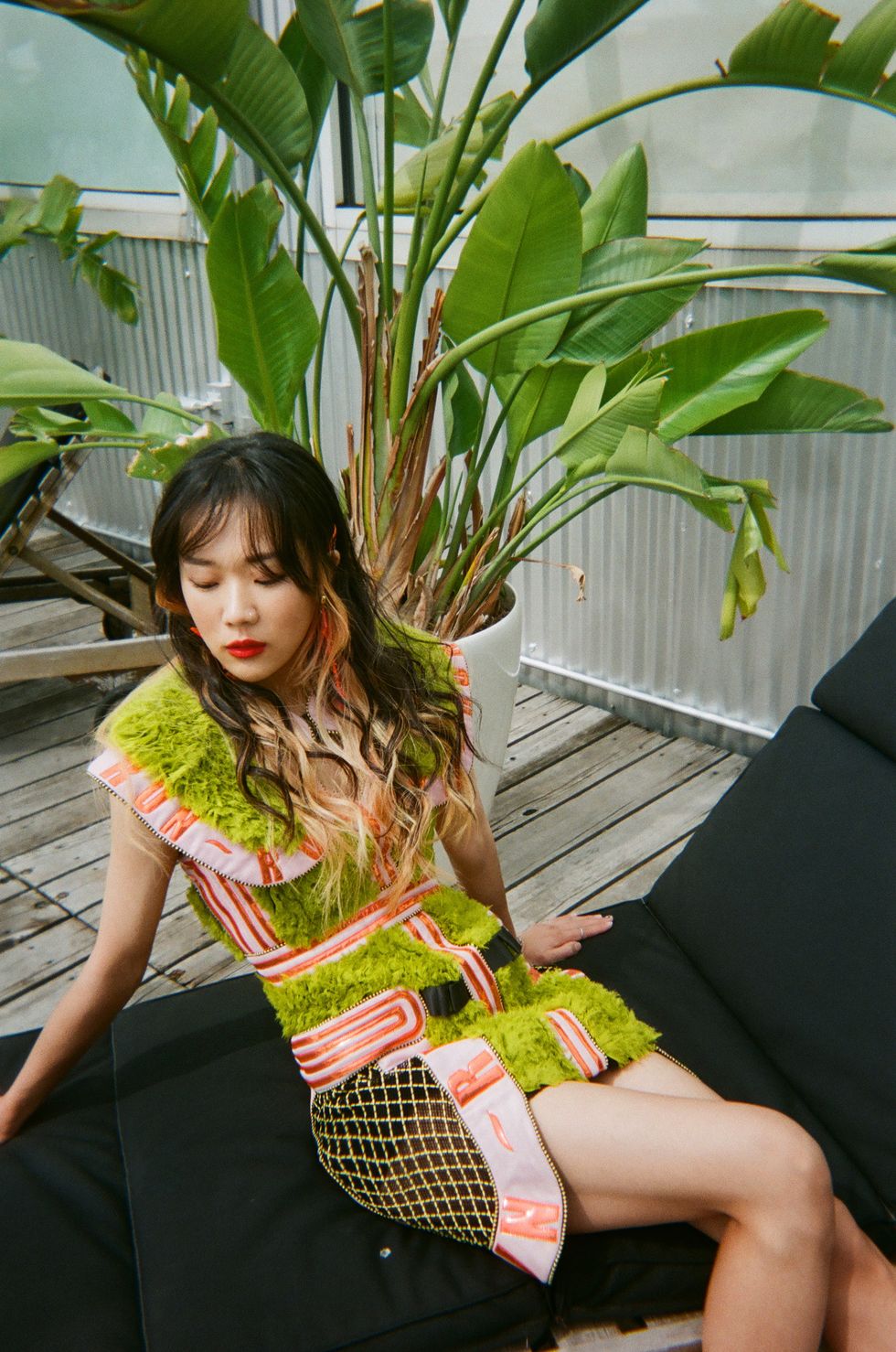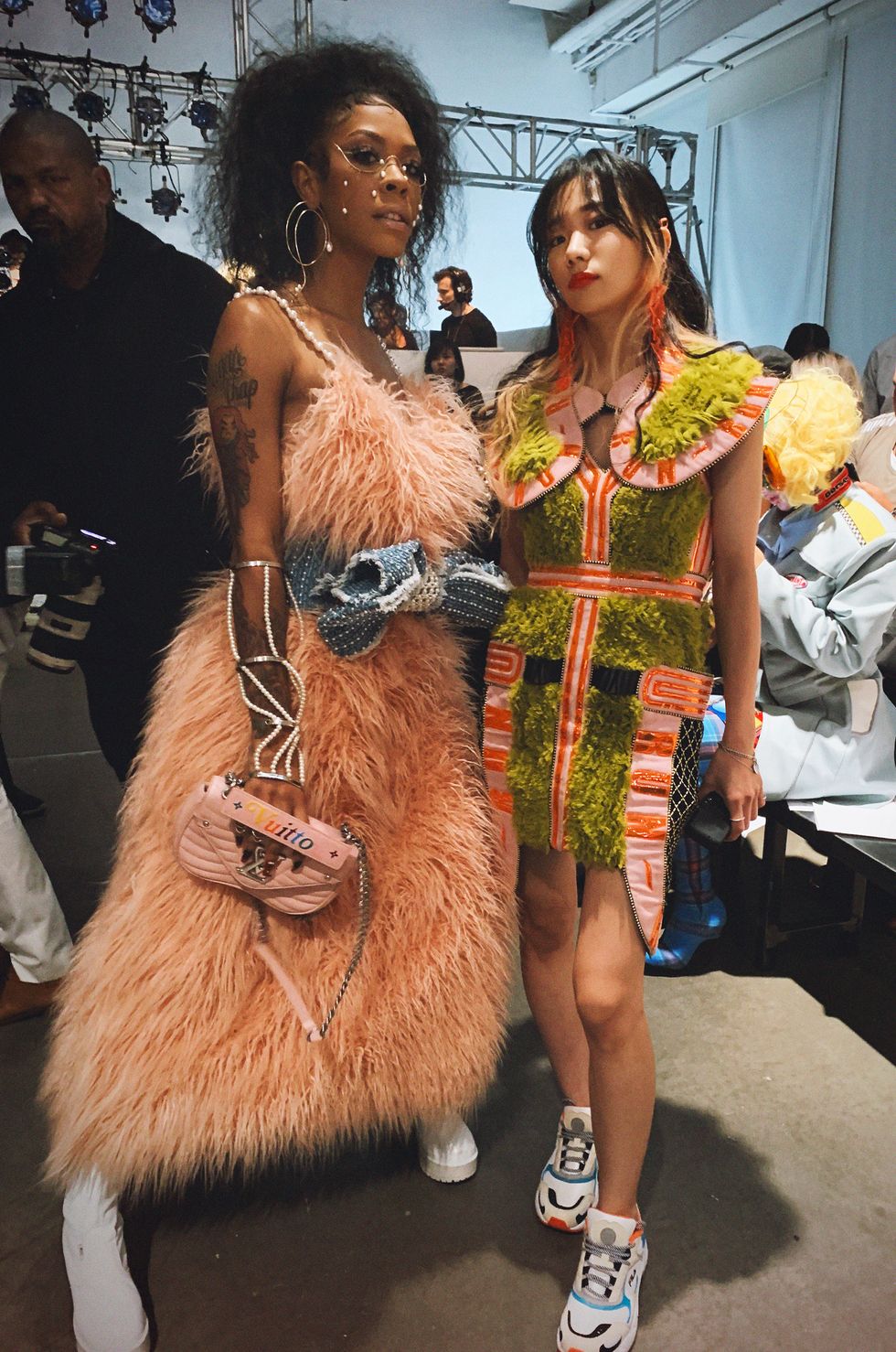 "Also ran into Rico Nasty, who had a really amazing pink dress on."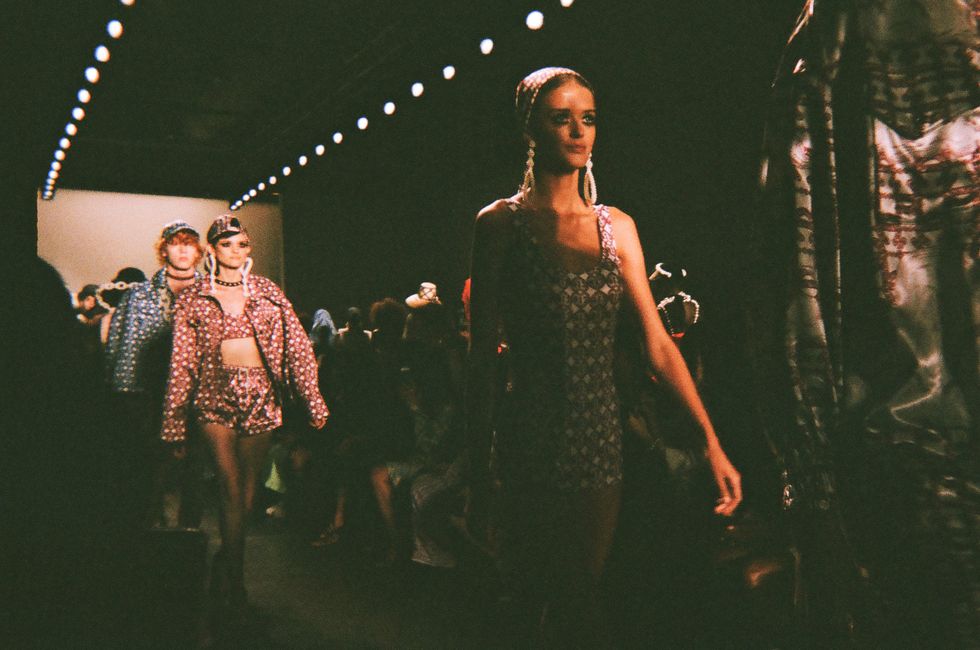 "Loved the makeup the models had, some of the looks reminded me of '60s style — particularly the iconic liner and lashes Twiggy would do."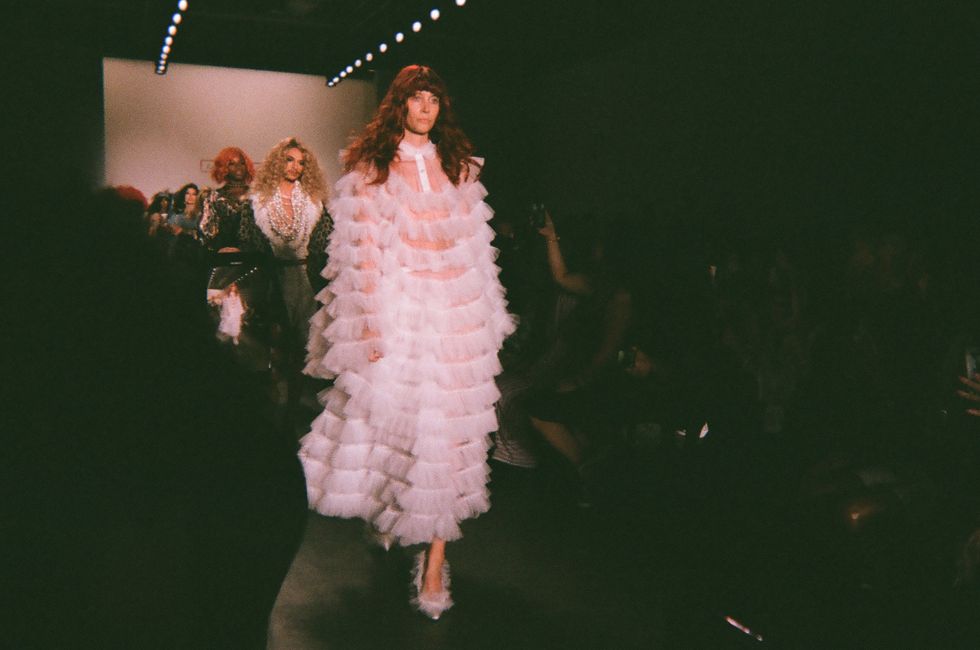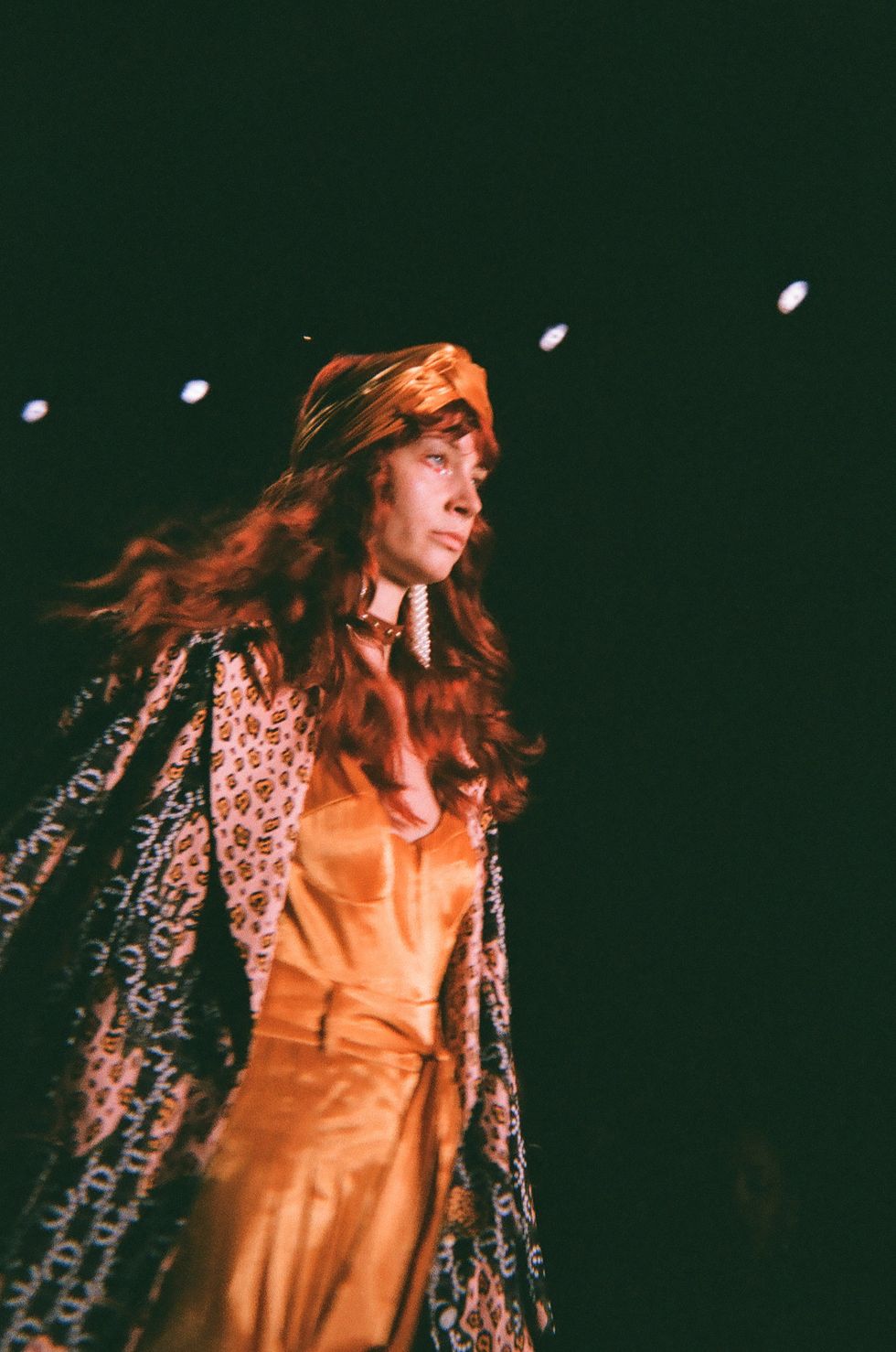 "This orange look really stood out to me. I loved how the orange outfit complimented the model's hair color and the added leopard print on the coat was a nice touch."