We had our first clue that Kim Kardashian couldn't care less when she posted an onslaught of pictures of herself in braids amidst backlash, one of which was captioned to highlight the fact she gave "no fucks." But here is further proof she has peaked in pettiness: Kardashian is sending Taylor Swift a Valentine.
It's that time of year again when Kim is promoting a new product (her heart-shaped perfumes), and to celebrate she shared with her enormous fanbase which celebrities will be receiving a "Bae," "Ride or Die," and "BFF" fragrance from one KKW. The "good list" includes family members, the glam team and more of Kim's inner circle (which now apparently includes Jennifer Lawrence and Cher), but it's the "naughty" list that is the real treat.
Related | An Afternoon With Kim Kardashian
Among those in Kim's bad books are Taylor Swift (naturally), Chlöe Grace Moretz (remember that saga?), Piers Morgan (well-deserved), Blac Chyna (what happened to being the bigger person for the sake of the children, Kimberly?), and your fave and mine, Wendy Williams (likely because she claimed Kanye was Bound 2 leave Kim).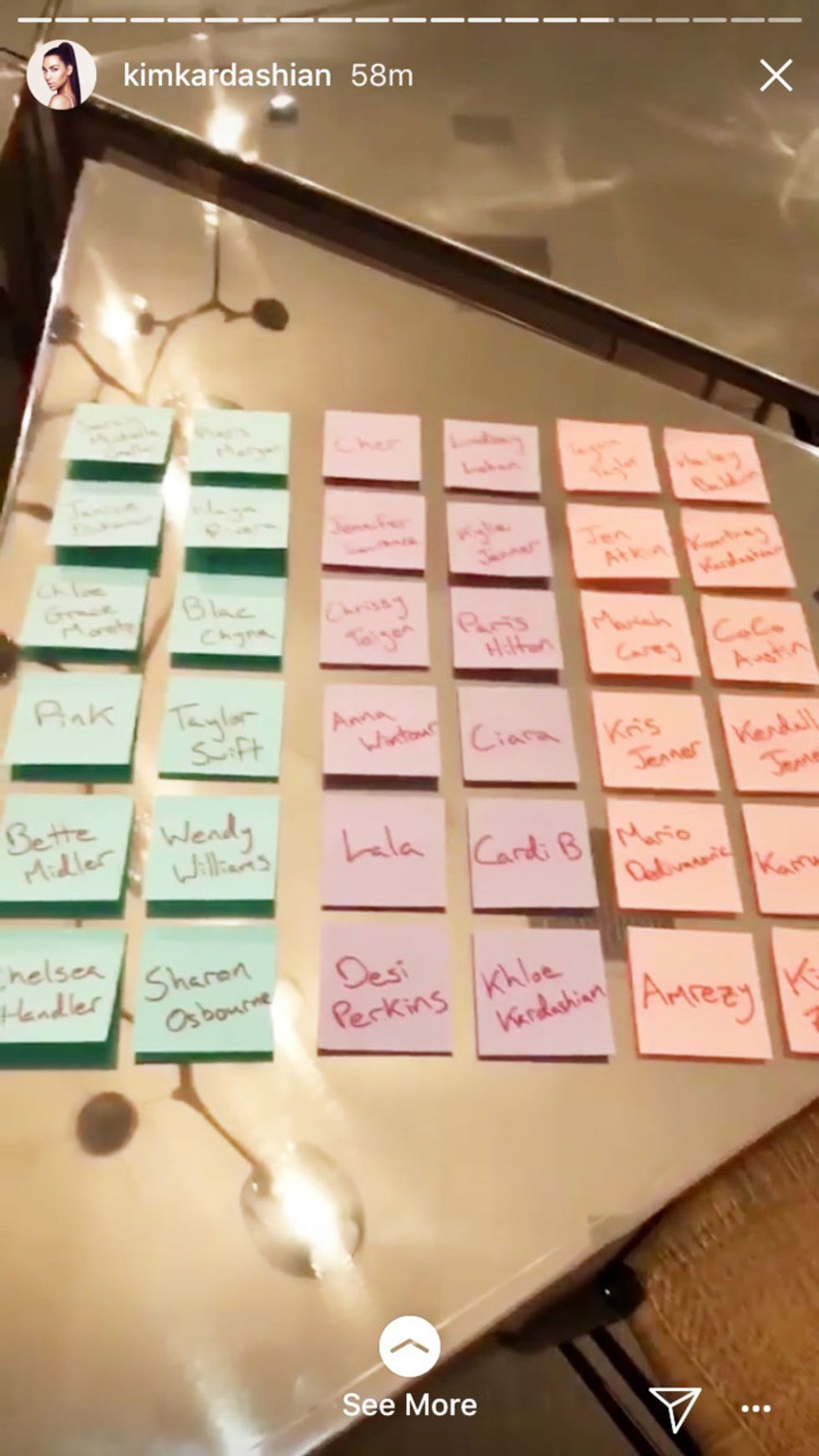 "I decided for this Valentine's Day, everyone deserves a Valentine, so I'm going to send them to my lovers, to my haters, to everyone that I think of," Kardashian said in her Instagram Story, because icons only. "Because it's Valentine's Day after all."
Forget perfume, this is just the Valentine's gift I needed — a scalding hot cup of tea.
Image via Getty