It only takes three letters for Karrueche Tran's icon to appear as you type her name in the Instagram search bar. Add another triplet — "Karru" is sufficient — and directly beneath her profile will emerge a page entirely dedicated to her feet. @karruechefeet has six times as many followers as I, a real person with real friends, and exclusively features Tran's pedicured toes in different locations. "I'm in love with her big toe," one user writes on a zoomed-in paparazzi picture of Tran's foot arched in a stiletto, before a jaded commentator adds, "Who tf made an IG for karrueches feet and why are her feet more famous than me."
Tran has always elicited this type of polarizing response from the public — a mix of love and hate, obsession and curiosity. Because for those who don't understand the competitive, cut-throat nature of Hollywood, Tran's ride through the entertainment industry may have looked easy. Initially famous for being a name splashed across gossip sites, Tran has successfully navigated the noise to be known today as an actress, starring in the hit TNT dramedy Claws.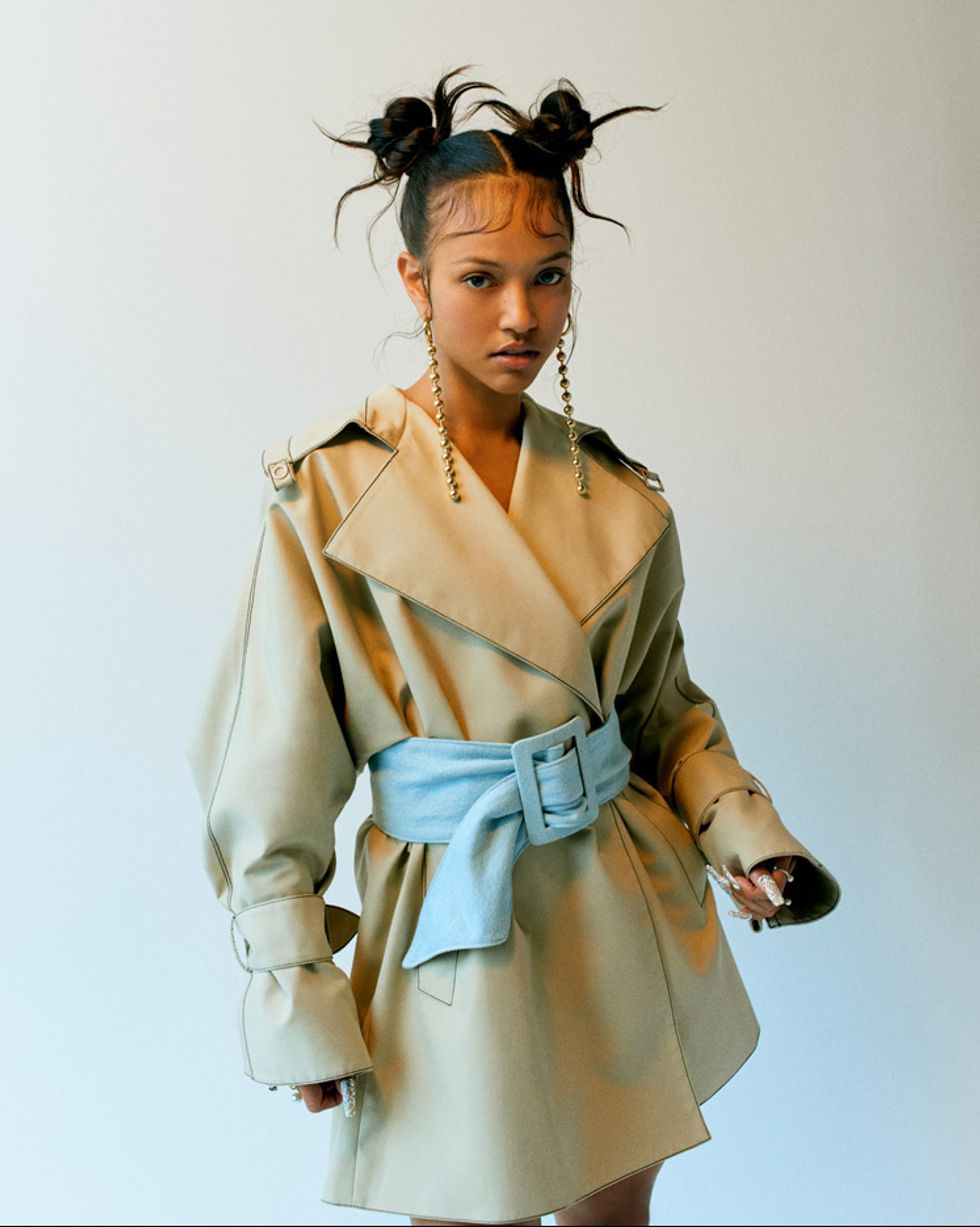 Coat: Opening Ceremony, Belt: Deborah Drattell, Earrings: Jennifer Fisher
In the beginning, Tran worked as a personal stylist at Nordstrom in Canoga Park, California, before eventually being scouted for modeling jobs and cast in the short-lived soap opera web-series, The Bay. She remained in retail another three years, until she met R&B singer Chris Brown. The high-profile coupling propelled Tran into the celebrity spotlight, and she became regular tabloid fodder throughout the pair's on-again off-again relationship, which culminated in a five-year restraining order against Brown.
Even after the pair's immensely publicized break-up, Tran remained at the center of public fascination. She could arguably be pinpointed as an OG influencer, parlaying her self-made stardom into TV shows, celebrity styling, fashion and makeup lines, magazine covers and a Wilhelmina contract. Tran even wound up hosting Gucci Mane and Keyshia Ka'oir's 2017 wedding ("She had a million white flowers and I was like, When I get married I'm having this at my wedding"), and today she's acting opposite Niecy Nash in Claws, now in its second season.
"When it came for me to start my acting career the industry did not believe in me. It was tough to break down barriers."
Contrary to the beliefs of her millions of fans — double tapping and documenting Tran's life on Instagram — being taken seriously in Hollywood beyond the newsroom of TMZ proved no simple task. "I hate to say the word 'famous,' but I was known for being in a high-profile relationship," Tran says of her early blacklisting. "So there were certain stories that were out about me, and when it came for me to start my acting career the industry did not believe in me. It was tough to break down barriers."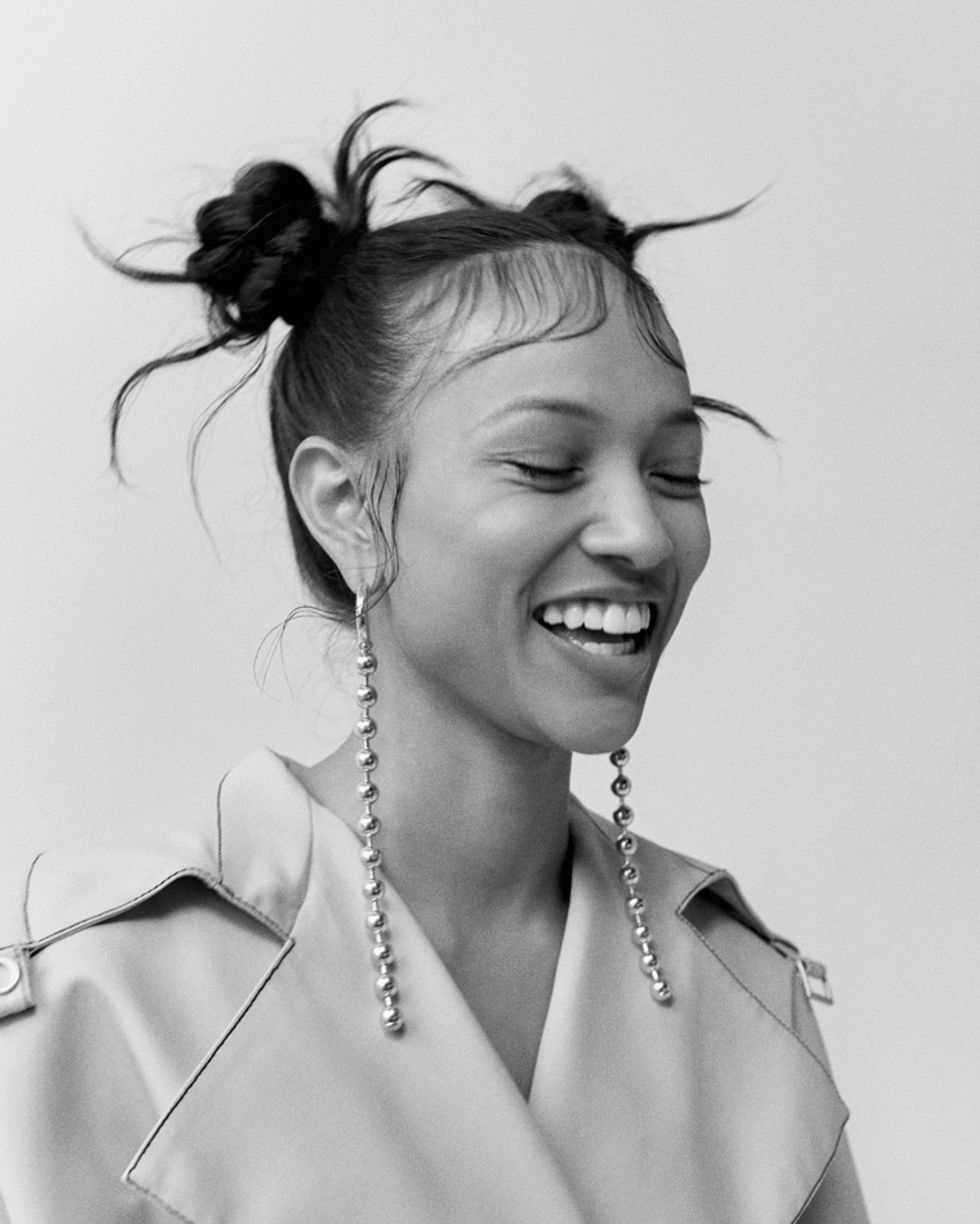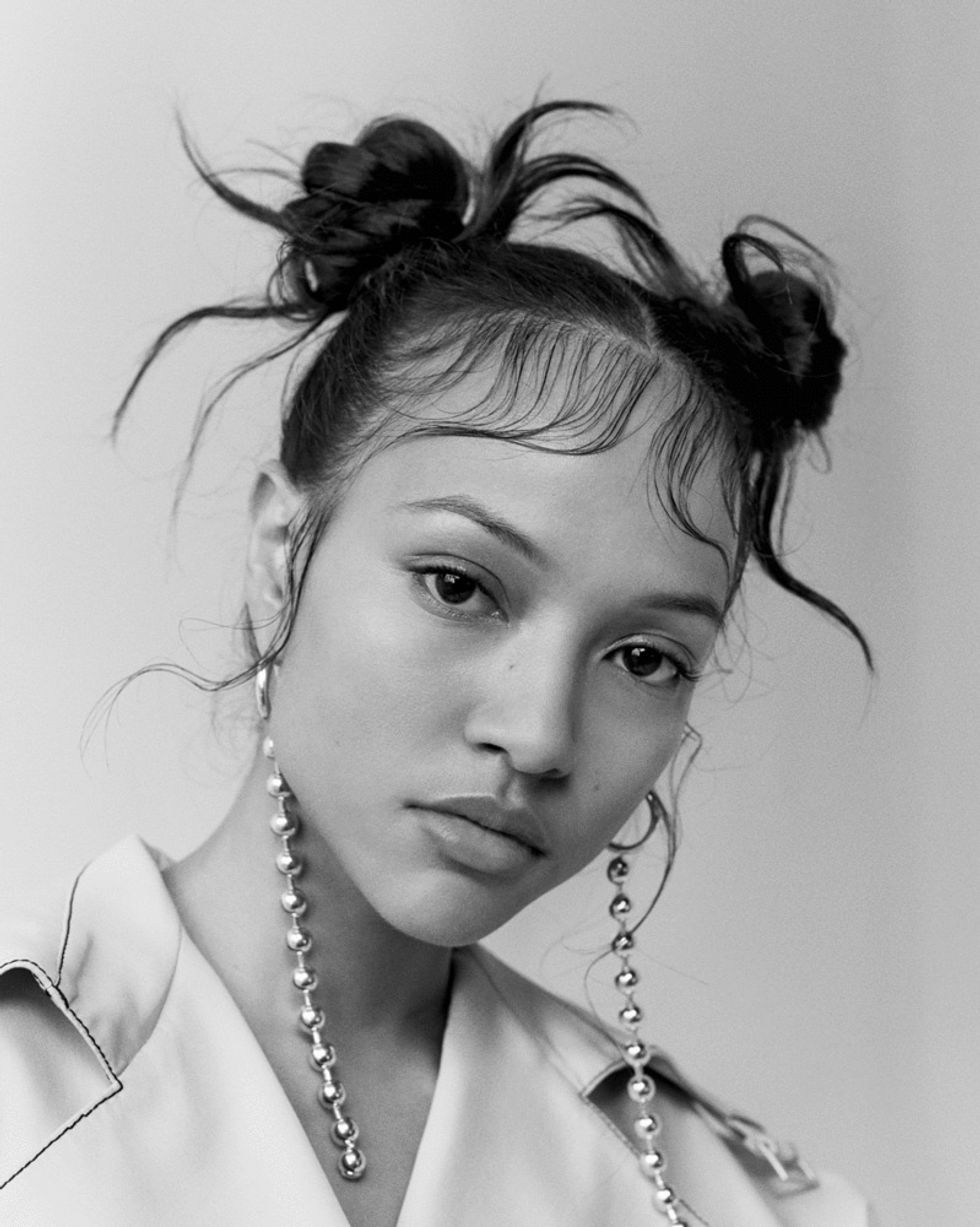 The California native recalls an instance when an unnamed casting director paused and said to her, "You look familiar. Your name sounds familiar. Oh, that's right, I saw you on TMZ!" After months of fruitless auditions her agent asked if she was certain about pursuing acting. Tran remembers second-guessing her dreams, but she persisted nonetheless. "I had this little tiny voice in the back of my head that was like, No don't give up, cry about it for a little but be patient and work harder."
And she did. Tran enrolled in acting classes and worked individually with a coach. When Claws finally reached out, she was in Mykonos, but insisted on flying back to LA to audition in person — something that quickly revealed itself to be worthwhile. Claws has continued the pioneering work of shows like Black-ish, addressing discrimination and politics in a way that's equally digestible, entertaining and, above all, impactful. Tran's character Virginia, a sex worker fired by her pimp who ends up a salon-employee, is testament to the fact that the series' writers don't shy away from tough topics. Virginia is faced with an unplanned pregnancy and, ultimately, chooses to have an abortion, even if that means confronting a crowd of pro-life protesters.
Related | 'Thank God for Abortion' Comes to Pride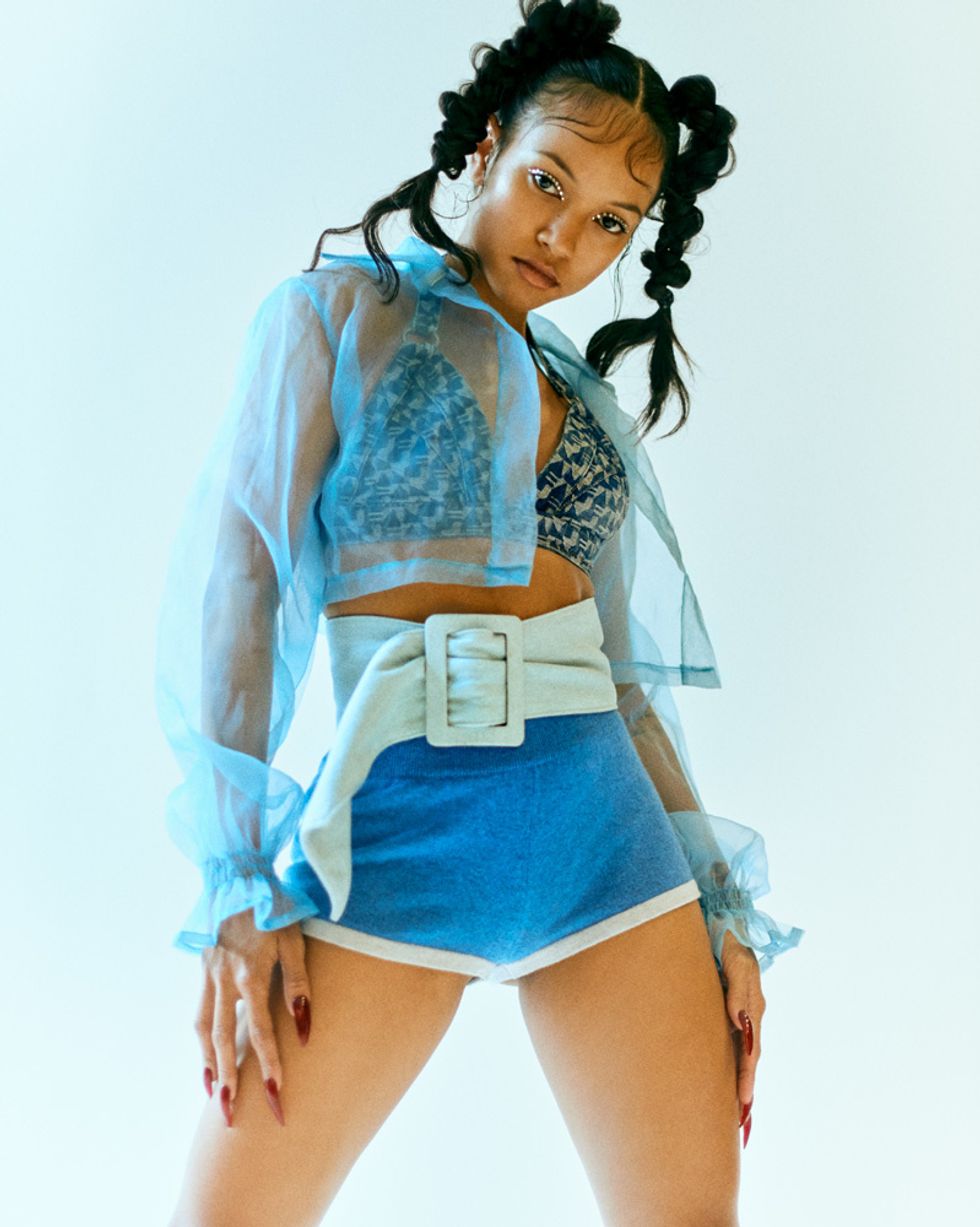 "That was the writers' decision to have that in the story and I'm glad they pushed for that," Tran says. "Another character says in that scene, 'You guys only care about these babies when they're in the womb, but once they're out in the world you guys don't care about them.' And so it's exactly like what we see in our news today. They want to control our rights and our bodies, but then you don't give a fuck about these kids who are being taken from their families."
"They want to control our rights and our bodies, but then you don't give a fuck about these kids who are being taken from their families."
Not all viewers were pleased with the scene. Tran remembers navigating the backlash after it aired, and recites some of the most memorable lines back to me: "'I can't believe Claws stood up for abortion, I can't watch the show anymore.'" She laughs softly, offering an adage. "You win some you lose some."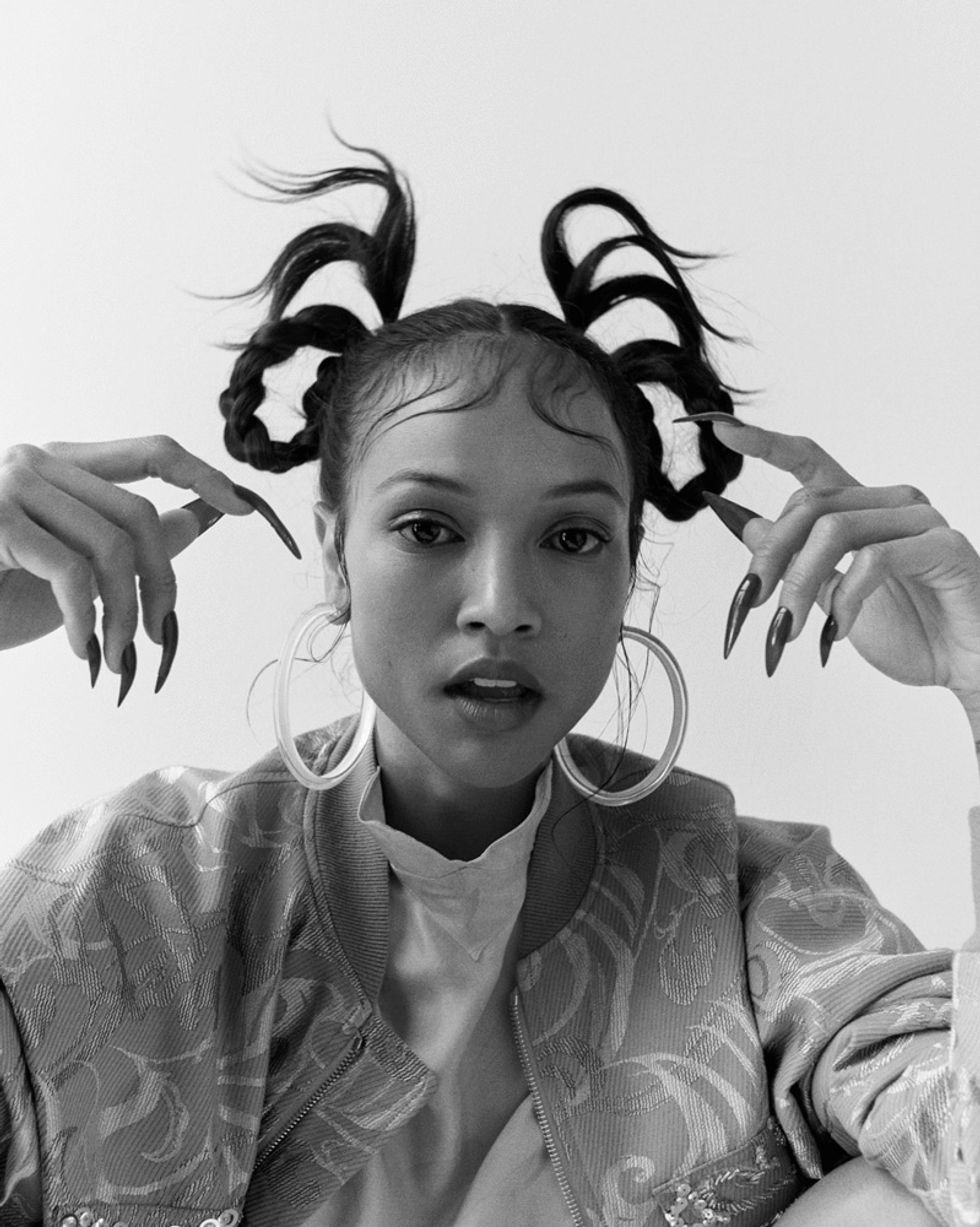 Jacket: Adeam, Blouse: Lyell, Earrings: Alison Lou
But Tran has not always been this nonchalant when it comes to dealing with criticism, particularly with her body. "We as a people need to understand society's thought process of what beauty is: a slim waist, a fat booty, thick thighs, big boobs," she says. "Not everyone has that. That's not average at all, most of the girls who look like that are buying it. It's wrong for these young girls who grow up with this message and think they have to look a certain way."
In the sea of Hollywood perfection, Tran admits she's felt pressured to buy into the idealized body. "I used to think I had to be thick and have big boobs," she says. "I thought about getting my boobs done, but I was like one: I don't know how my body's going to react to that, and two: why am I changing who I am because of other peoples' comments? I can represent other girls out there and make them feel confident, which is hard in this world where everyone just wants to be thicc."
"I can represent other girls out there and make them feel confident, which is hard in this world where everyone just wants to be thicc."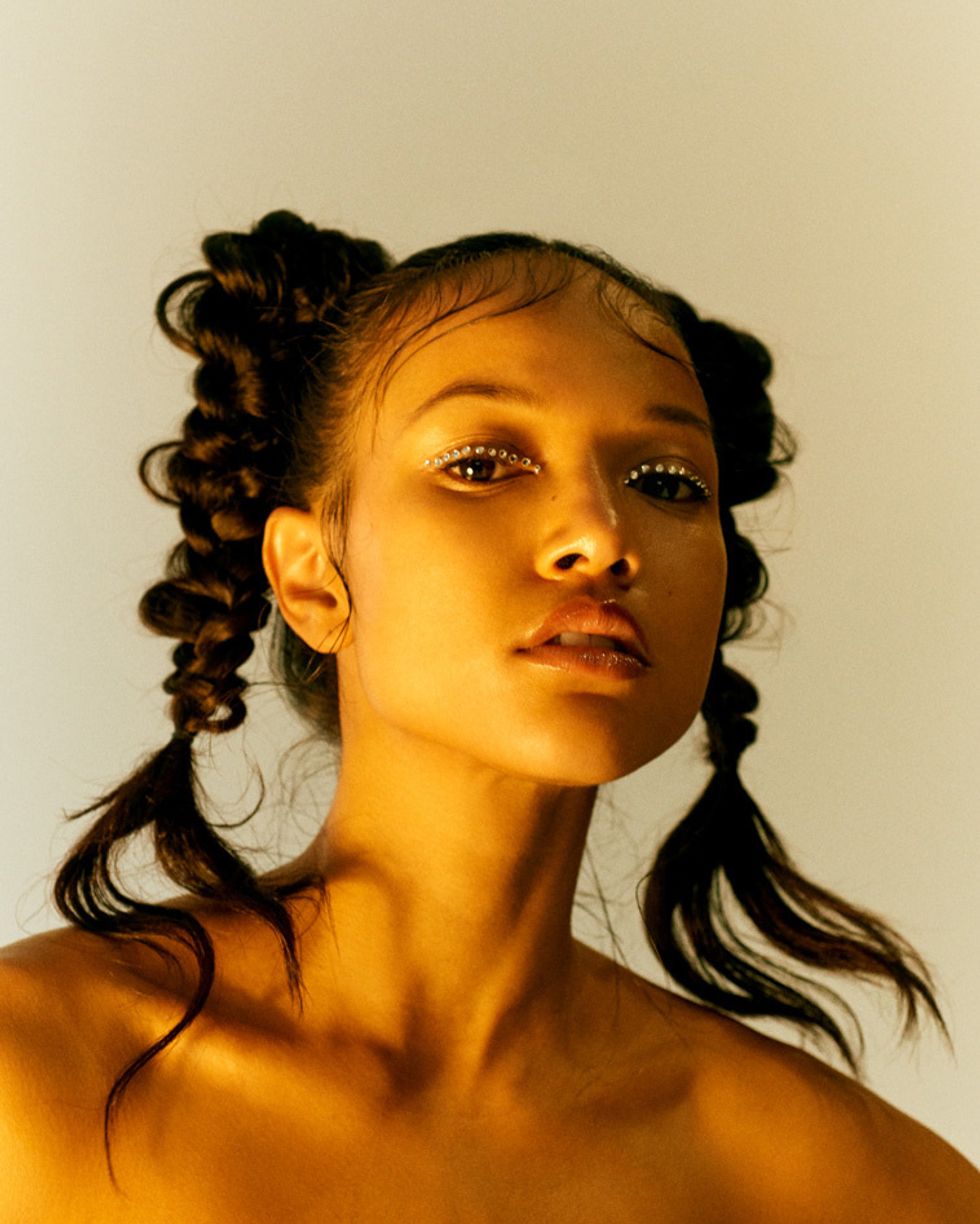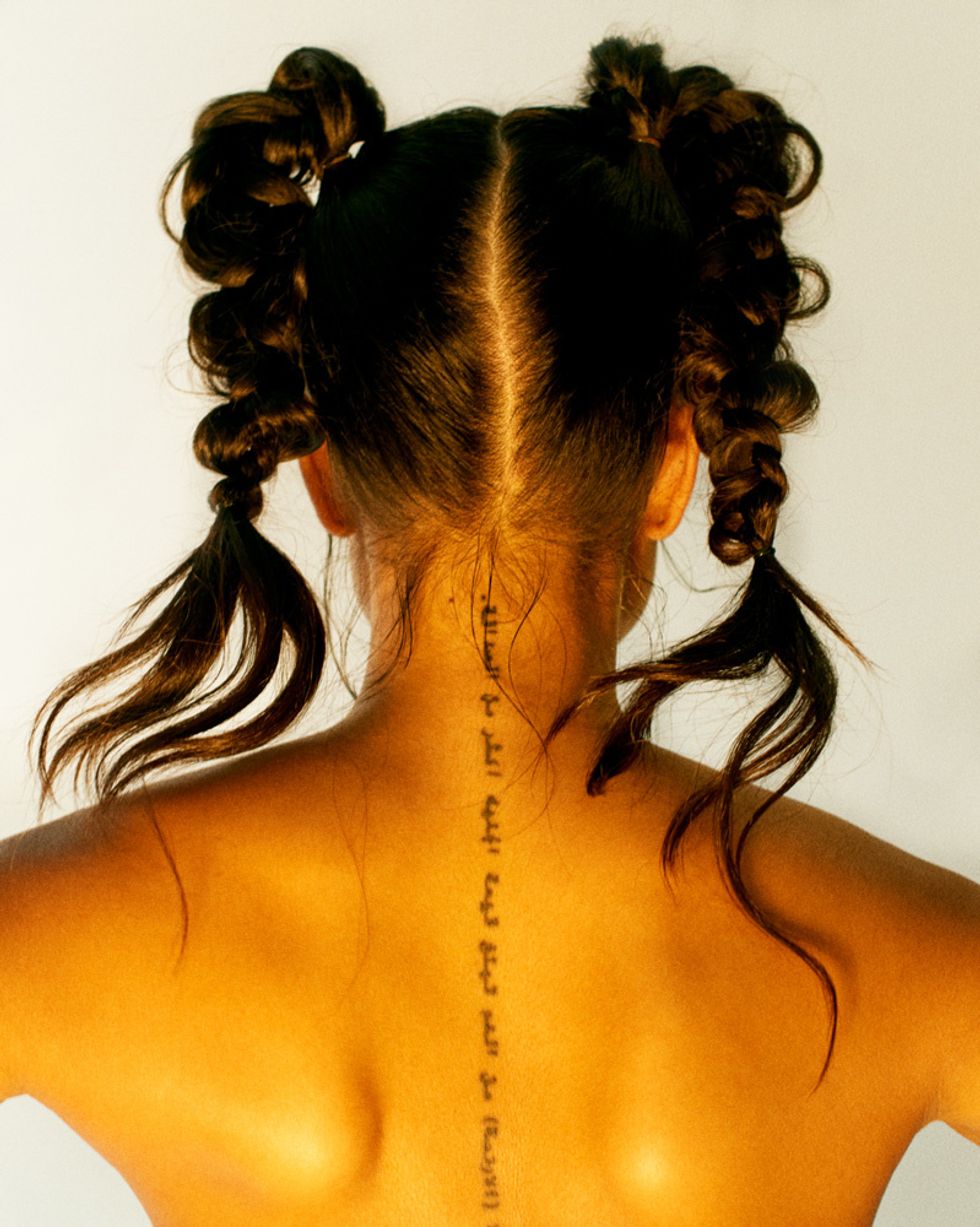 Tran acknowledges her influence (she has 7.9 million Instagram followers), but the concept of profiting off her celebrity doesn't appeal to the actress. She rolls through a number of frustrations with social media — the memes that spawned from Childish Gambino's "This is America" particularly got to her, as well as the "influencer" title she's often locked into. The thought of creating a career from sharing her personal life with millions is a daunting prospect, which is why she's declined multiple opportunities to star in reality shows ("your life is so publicized," she says). Tran has even turned down acting opportunities that she suspects value her hefty audience over her talent.
Because Tran is more than a tabloid blip, or some celebrity's ex-girlfriend. She's more than a jack-of-all-trades, or just another beautiful girl on Instagram. Today, Tran clearly knows her worth, and it extends far beyond a blue check mark or the following count next to her name — or all the fans with foot fetishes (there are, she says, many more accounts that focus on her feet). Now entering her thirties, Tran has overcome the disappointment and doubt to see a much bigger picture — and one that she's starring in, coming to theaters near you.
"I had to learn to deal with everything, or else I'd be in a corner crying somewhere," Tran says. "Just a few years ago it was an idea. Acting was something I was intrigued by, but I didn't know if this could actually be a career for me, and now here I am. I can just continue to go up."