Art for Art's Sake
During an age when everything has become politically charged, JW Anderson briefly looked away and focused his gaze on beauty. It was in one of the core tenants of the British Aestheticism movement — "art for art's sake" — that the designer found the inspiration for his spring 2019 show.
Barefaced Beauty
Matching the relaxed atmosphere that Anderson seemed to stitch into the garments themselves, models walked the runway in minimal makeup. Less is more isn't usually a tenant of today's fashion elite so it was more than a bit shocking to see the bare-faced beauty trend return to the catwalk. How we achieve that level of carefree opulence without five pounds of face cream and 20 types of face masks is beyond us, but we're here for it.
Boho a Go Go
With exaggerated hemlines and organic silhouettes, Anderson's search for beauty felt like a vacation through bohemia. Crocheted strands swayed alongside handkerchief hems, bib shirts, and nightgown-ready tunics. From start to finish, Anderson's collection was an expertly curated parade of boho looks in understated shades.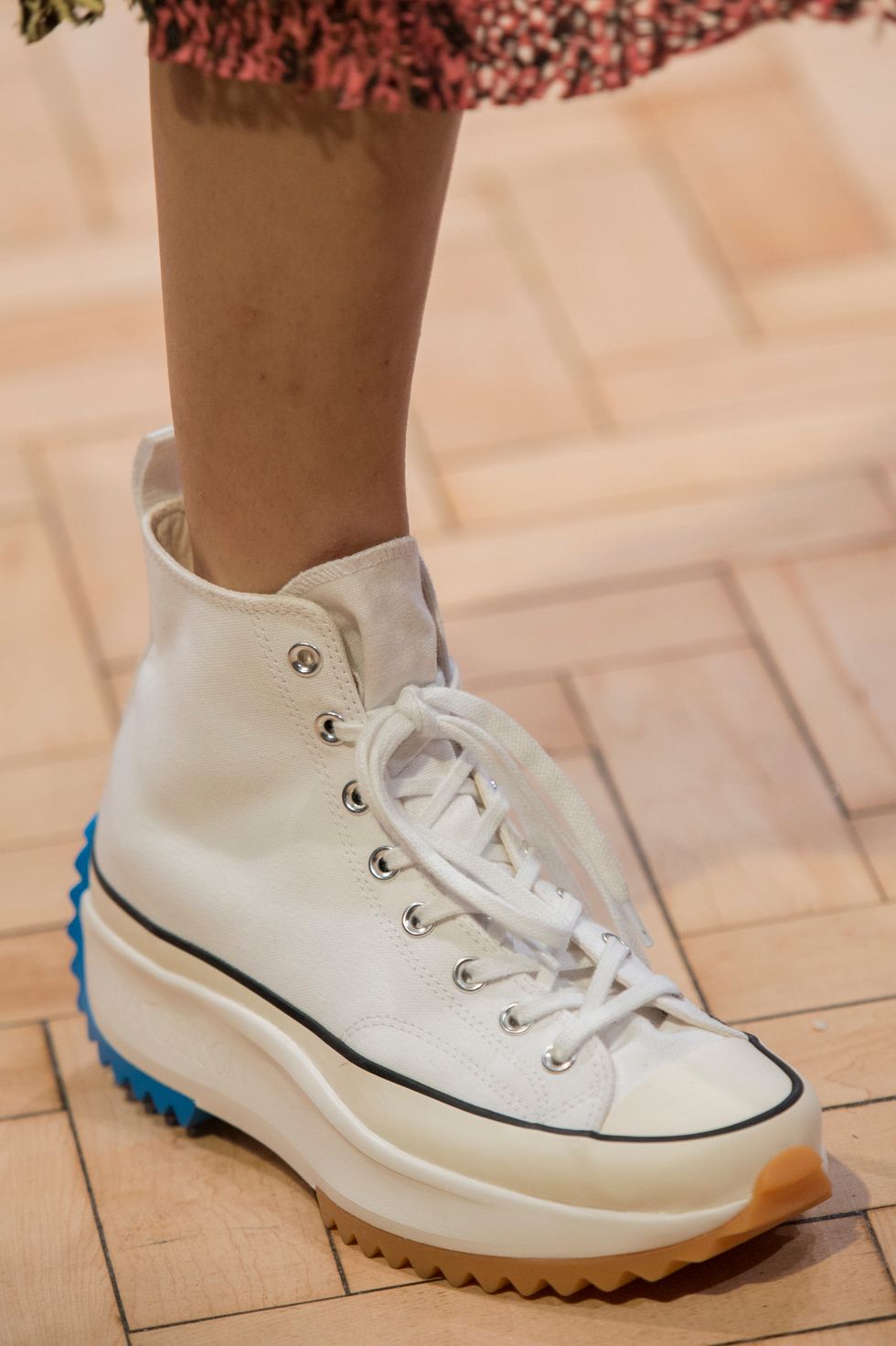 Converse Creepers
Debuting in an all-white variety with a thick sole, the latest JW Anderson x Converse collaboration is the dream shoe you wish you had during your Hot Topic era — and everyone's going to be wearing these.
See-Now-Buy-Now
If you drooled at any point pouring over JW Anderson's showcase for boho beauty, the designer has a capsule from the show available to buy right now at NET-A-PORTER.