New York-based brand iRi prides itself on creating polarizing shoes, previously telling PAPER you'll either "love or hate" their footwear (We love). With this gallant approach, which is admirable in an industry that's grown to fear risks and lean on appropriation, iRi has positioned itself with some of fashion's most fearless influencers, including rising model Jazzelle Zanaughtti (aka @uglyworldwide on Instagram).
Related | iRi: The Breakout Shoe Brand You'll Either Love or Hate
Their new campaign stars Zanaughtti in the nude with stacks of colorful dreads and wigs, putting extra emphasis on iRi's bold shoes (Those squiggle heels are instantly iconic). They've asked the model to think about self-love, prompting her to pen an original poem titled UGLY (U Gotta Love Yourself).
"Yourself is your wealth, and it's up to you to be rich," Zanaughtti writes, her powerful words spoken in an accompanying short film by Jordan Hemingway that you can watch below. "Don't let no one hold you down. Take the crown, and tell the world to bow the f**k down," she continues.
Click through iRi's full campaign, and keep scrolling for Zanaughtti's handwritten poem and UGLY film.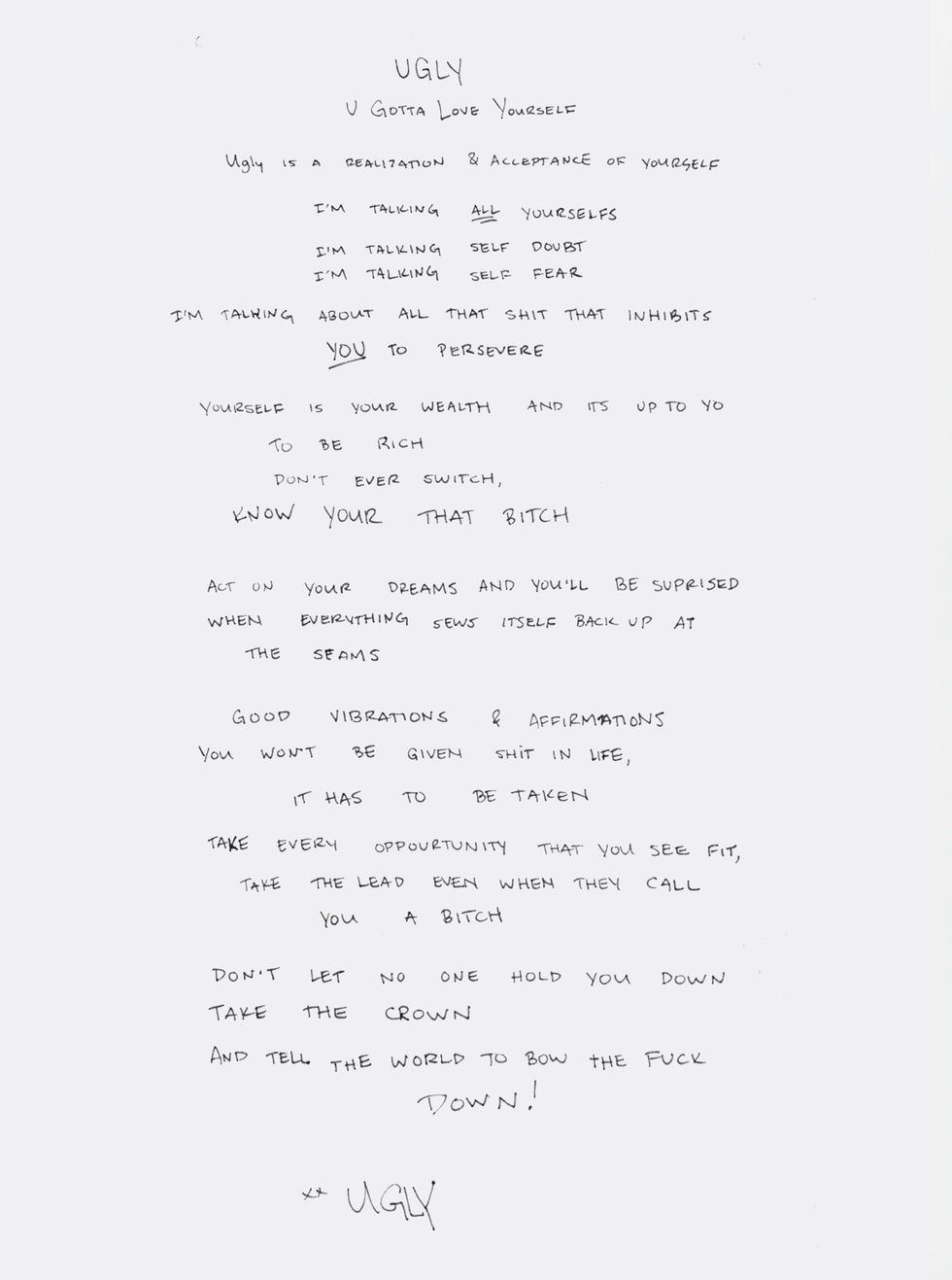 Model: Jazzelle Zanaughtti
Photography and Director: Jordan Hemingway
Stylist: Andreas Aresti
Hair: Sean Bennet
Makeup: Grace Ahn