Tonight at 9 p.m. the CW premieres its latest high school drama, Riverdale. What might not be immediately clear from the show's delightfully tawdry promos is that the midseason replacement is based on the 76-year-old Archie comic book franchise.
That's right, those colorful, all-ages-appropriate, digest-sized comics everyone's encountered in the supermarket check-out line are now the basis for a sexed-up (and very fun) soap opera built upon the mysterious disappearance of a high school student. And while a steamy melodrama isn't what most people think of when they think Archie, the show works because its creators understand that the comic's cast aren't so much characters as they are archetypes. Here's how Archie & co. have been modernized to appeal to an audience that hasn't grown up on sock hops, malt shops and jalopy rides.
Archie Andrews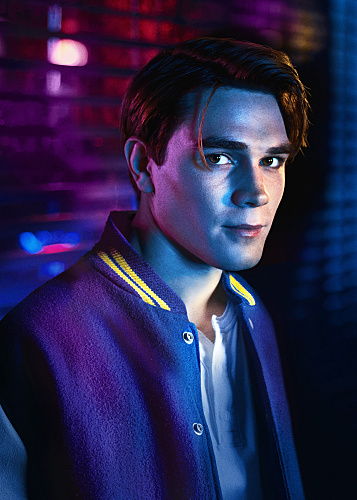 Comics: While the comics have gone through their fair share of changes over the last eight decades, one thing has remained constant: Archie is the all-American teen. He's a nice and well-meaning but immature kid who's got a terrific knack for getting himself into tough, but easily resolved, situations. The only real difference between him and your everyday teenage boy? Betty and Veronica can't stop fighting over him.
TV Show: K.J. Apa's portrayal of Archie isn't that far removed from the comic version except for one key difference: Now Archie's dark and brooding. Oh, and he happens to be having an affair with his music teacher (more on that in a bit).
Betty Cooper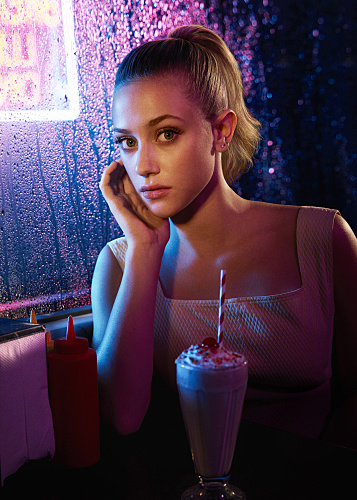 Comics: The blonde is both Archie's next door neighbor and one of his best friends. Picture her as your high school valedictorian -- incredibly sweet, smart and capable as can be. But for some reason this isn't enough for Mr. Andrews. Perhaps that's because he's also got an eye on one of her friends -- Veronica.
TV Show: Despite having pined for him for years, Lili Reinhart's Betty still isn't the girl of Archie's dreams. But this Betty also has an inner darkness to her that her comic counterpart lacks, something sure to come more to the forefront as the show's cast gets closer to its central mystery.
Veronica Lodge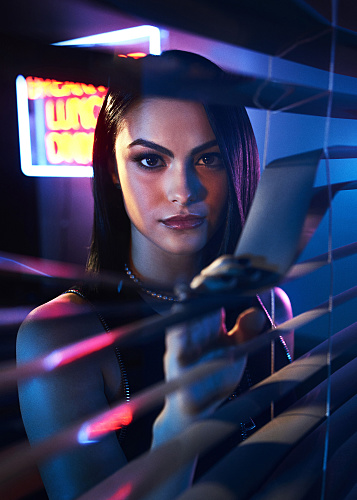 Comics: The snobby, brunette daughter of Herman Lodge, one of the world's richest men, Veronica is the exact opposite of best friend Betty. Except for that whole being hopelessly in love with Archie bit.
TV Show: Played by Camila Mendes, Veronica is where Riverdale really starts to have some fun. As the show begins, she's just moved to town with her mom, who grow up there, following her father's involvement in a major financial scandal that everyone's talking about. And while Archie definitely catches her eye, she's more concerned with building a friendship with Betty than dating him.
Jughead Jones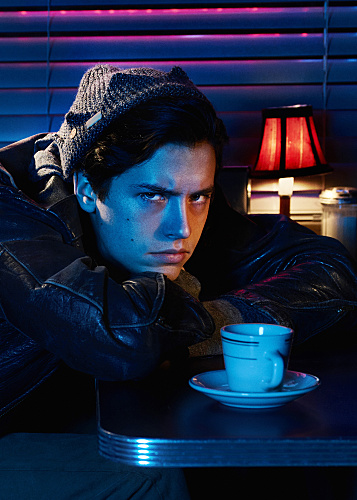 Comics: Just like with Betty and Veronica, Archie and Jughead are a study in opposites. While the former is the quintessential teen, the latter is Riverdale's resident weirdo, something that hasn't stopped the two from being long-time pals. The whoopee hat-sporting slacker is also known for his insatiable appetite and recently came out as asexual.
TV Show: Maybe it's because he's still wearing a whoopee hat in 2017, but Archie and Jughead, played by Cole Sprouse, aren't best friends when Riverdale kicks off. But the recovery of the missing student's body is enough to bring the two friends together, though it's clear things aren't good just yet. Oh, and he's trying to have some sex this time around (naturally—this is a CW show).
Cheryl Blossom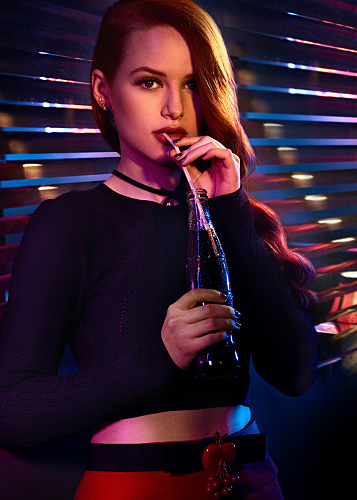 Comics: Apparently it wasn't enough to have two girls fighting over him, the Archie editors decided to add a third, the redheaded Cheryl. From the neighboring town of Pembrooke, she doesn't have nearly as many redeeming qualities as Betty or Veronica but that doesn't stop Archie from occasionally being swayed.
TV Show: Portrayed by Madelaine Petsch, Riverdale's Cheryl isn't any nicer than the comics', though that might be due to the disappearance of her twin brother Jason that forms the basis of the show's central mystery. And after Jason's body turns up in the pilot, it doesn't seem like that will change anytime soon.
Miss Grundy
Comics: An older lady, Ms. Grundy is the gang's strict homeroom teacher. And while she may have little patience for Archie and his constant foibles, she clearly holds a special place in her heart for him and her other students.
TV Show: Here's how much Riverdale's Miss Grundy, played by Sarah Habel, likes Archie – she's having an affair with him. And like everyone else on the show she has a dark secret, in addition to the dangerous liaison, that she's desperately trying to hide.
All photos via the CW.