Diddy is a very rich and important man. He only wants his friends in his pictures, please. He does not have the time nor the mental capacity to remember every reality-star-turned-it-girl-turned model-or-mogul's name. Even though this is all very well and understandable, it is getting Diddy into trouble—particularly when he keeps (likely) unwittingly shading super-famous sisters Kendall and Kylie.
To refresh your memory, it wasn't all that long ago when Diddy appeared in this picture with Migos, Jaden Smith and Wiz Khalifa. He posted it to Instagram with the caption "#teamlove #blackexcellence."
However, there were a couple others in the picture, too. Take a look.
This marked the second time Diddy has cropped the Kardashians, but it would not be the last time he would appear to care less about them. Oh no.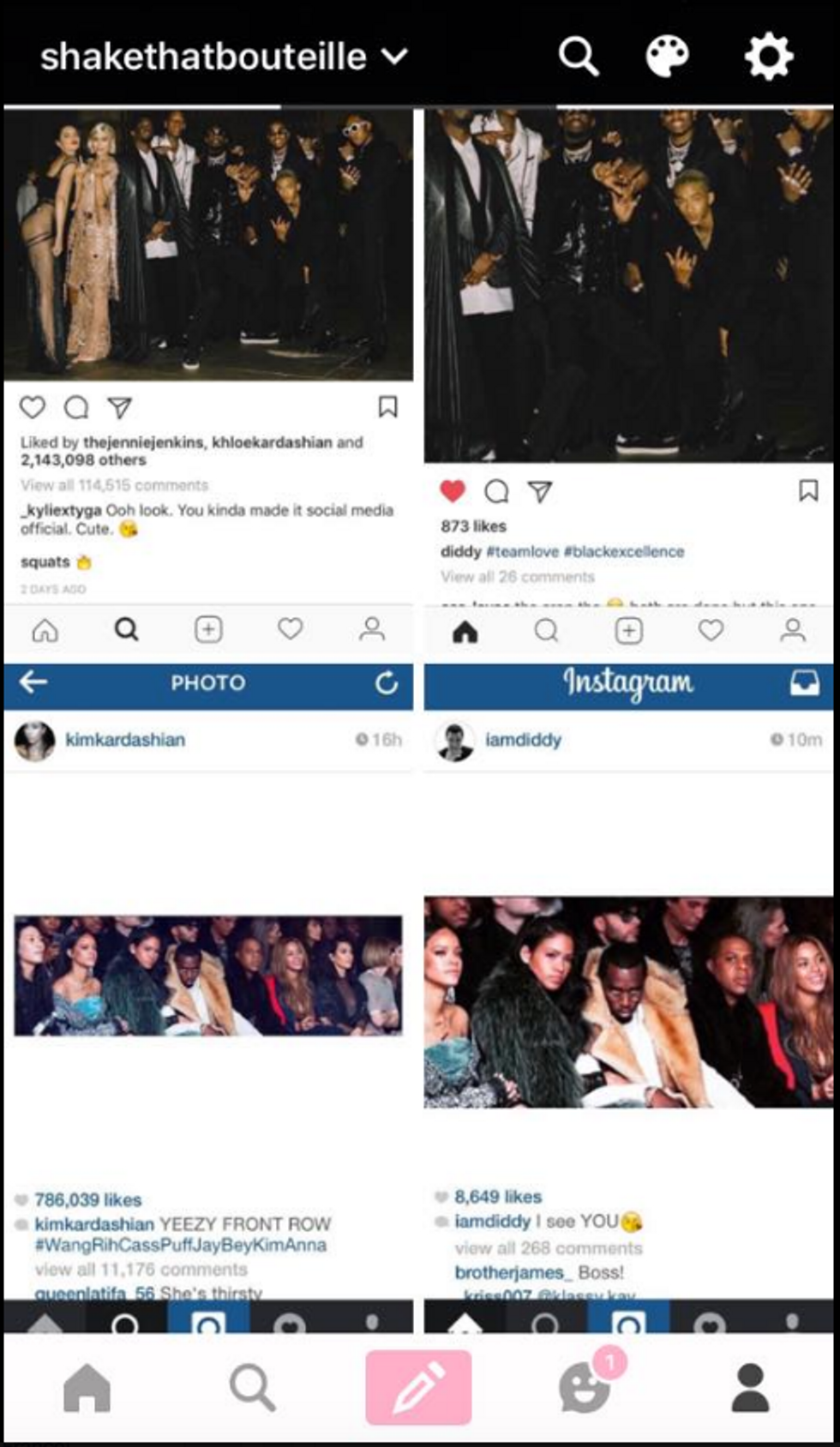 At a screening for his new documentary, Can't Stop, Won't Stop: The Bad Boy Story, last night, pretty much every celebrity to roam the planet came through, including one Kendall Jenner. Diddy documented the moment, in a Boomerang-esque scenario:
Then what did he do? He tagged Kylie in the post. Absolutely iconic.

Twitter and Instagram, naturally, blew up, leading Diddy to apologize for the mishap.
"I'm human people," he wrote in the comments. "I make mistakes. Sorry."
Let's be real, he 100% doesn't know who they are.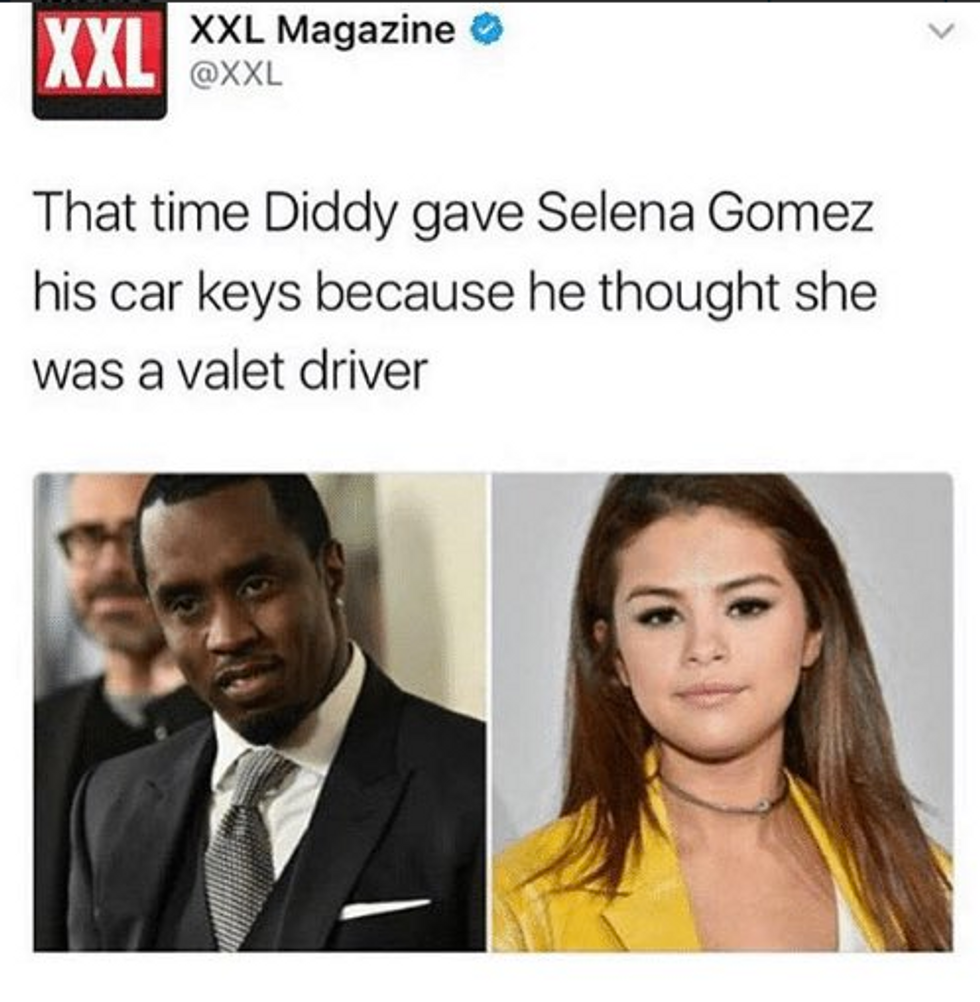 What can you do?
Image via Getty