In case you haven't heard, HOLYCHILD is Louie Diller and Liz Nistico, a dynamic pop duo from Los Angeles. The band has worked over the years to build a loyal following with their brand of smart, nuanced electronic-fused pop, as evidenced on 2015 debut album The Shape of Brat Pop to Come and last year's America Oil Lamb EP. Touring with artists including Passion Pit, Walk the Moon, and Ryn Weaver has helped the band elevate their profile.
They are back with the video to "Wishing You Away," from their forthcoming sophomore release. On the song, HOLYCHILD explores the innately surreal nature of loss. Nistico sings lyrics about complex interpersonal relationships that are deeply affecting. But the end result is a study in contrasts. Hard-hitting lines such as "Do you recognize your own daughter?/ Is your life much better without her?" are almost sung cheerily, and when in the foreground of the song's synthesized production and addictive, repetitive chorus, they take on greater poignancy. In the best way possible, "Wishing You Away" is like your evil auntie force-feeding you a spoonful of sugar, that, at first goes down easily, until you realize it takes longer than expected to digest.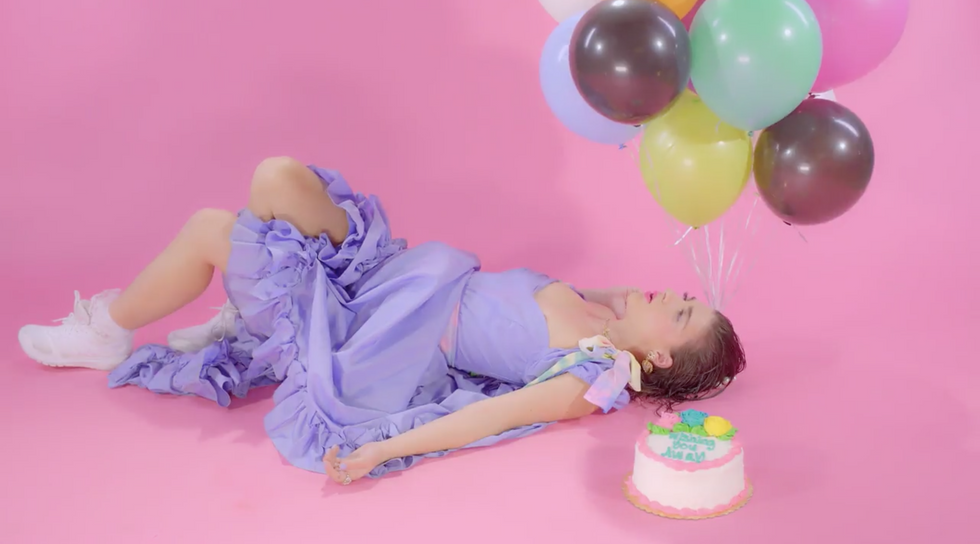 "It's a bit surreal to have ['Wishing You Away'] out now after what feels like wandering the Sahara the past couple of years dealing with all sorts of loss," Diller tells PAPER. "To be honest, this track is one of the main things that got me through it all, so I'm grateful to finally share with the rest of the universe."
For Nistico, the track was a bit of an exorcism: "This is something I need to say," Nistico says. "This song is my way of coping. Last year someone was talking to me about all her issues. About how she did all these terrible things in relationships and how they all related to her mother and I thought 'God, when does it end? When do we escape the influence of our parents?'"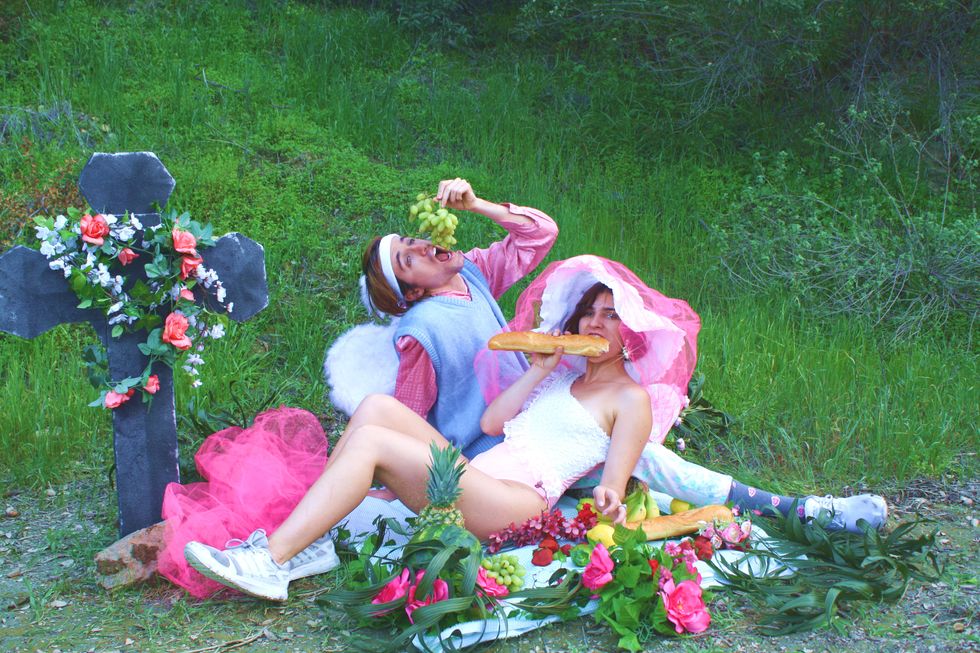 Photo by Gabe Romero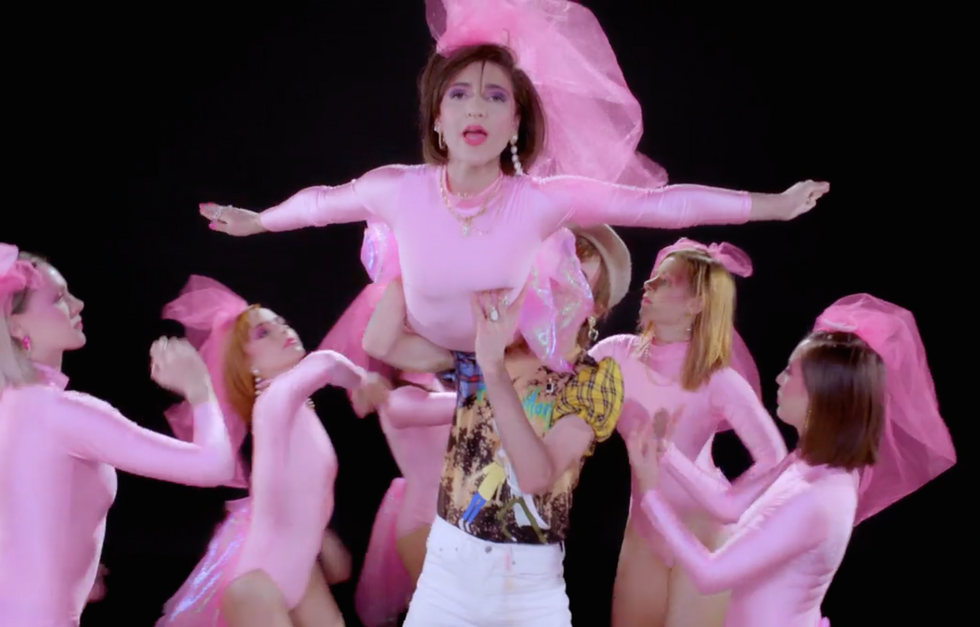 The '80s-tinged video to "Wishing You Away" is filled with cheeky, but dark imagery where nothing is what it appears to be. The duo is shot in a corps de ballet line-up, as if performing in a demented recital; attending a strangely celebratory makeshift funeral; hosting a sad birthday party of one (during which Nistico dons a black eye); with references to patriarchal ideals of fertility and matrimony laced throughout, the ones typically ingrained in us by our families of origin.
"Procreation is a myth," Nistico explains. "But it [the idea of it and familial influence] is so ingrained in us, that we don't know how to separate body from self, yet. Anyway, I'm trying to grow and be a better human... I think it's bigger than just me and my vapid emotions and now I'm just happy to get the whole thing over with and birth this baby into the world."

Point well taken! Without further ado, the PAPER premiere of "Wishing You Away," below.
Photography: Gabe Romero / Courtesy of HOLYCHILD/Glassnote Records