"Everyone paid homage to Dapper Dan, but no one ever paid him" says Dapper Dan, the Harlem couturier whose iconic style was notoriously appropriated in Gucci's resort '18 collection. While Gucci creative director Alessandro Michele called the monogrammed jacket "an homage" to Dan (after receiving significant online backlash), he's now taken steps to put money directly into the pocket of the famed New Yorker.
Gucci unveiled today a studio atelier in Harlem that calls back to Dan's original shop, Dapper Dan's Boutique, with some fresh updates for a new generation. This opening arrives 25 years after Dan's Boutique closed doors in 1992, where he created made-to-order looks for hip-hop celebrities throughout the '80s. Using Gucci raw materials — fabrics, prints, patches — Dan will restart his custom business "by appointment only" on Lenox Avenue.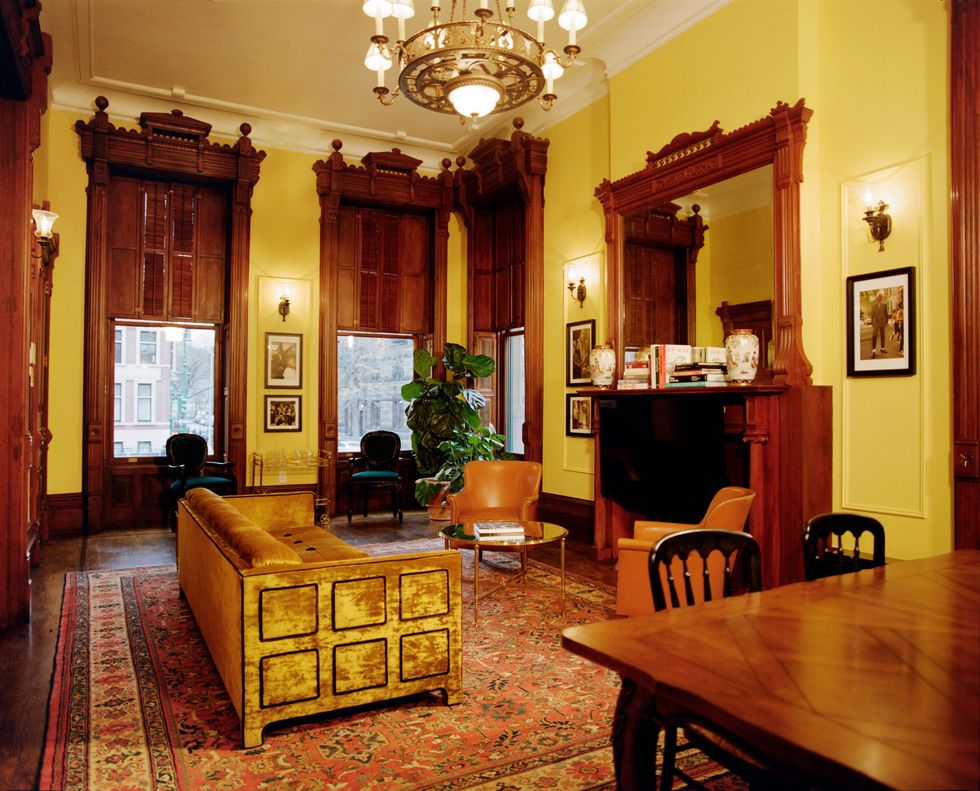 "The people have spoken and Gucci has listened," Dan says. "Nothing has been more significant in the Harlem cultural scene than Alessandro and Gucci coming to Harlem and partnering with Dapper Dan."
Dan's new studio with Gucci is housed in a historic 4,700 square foot brownstone, featuring a ground level storefront, high-ceilinged parlor floor and section for on-site production. Originally designed in 1887 by A.B. Van Dusen for Edward Roberts, the 20th century building was used as a private girls' school, women's cooperative residence and doctor's office before undergoing restoration and renovation in 2014.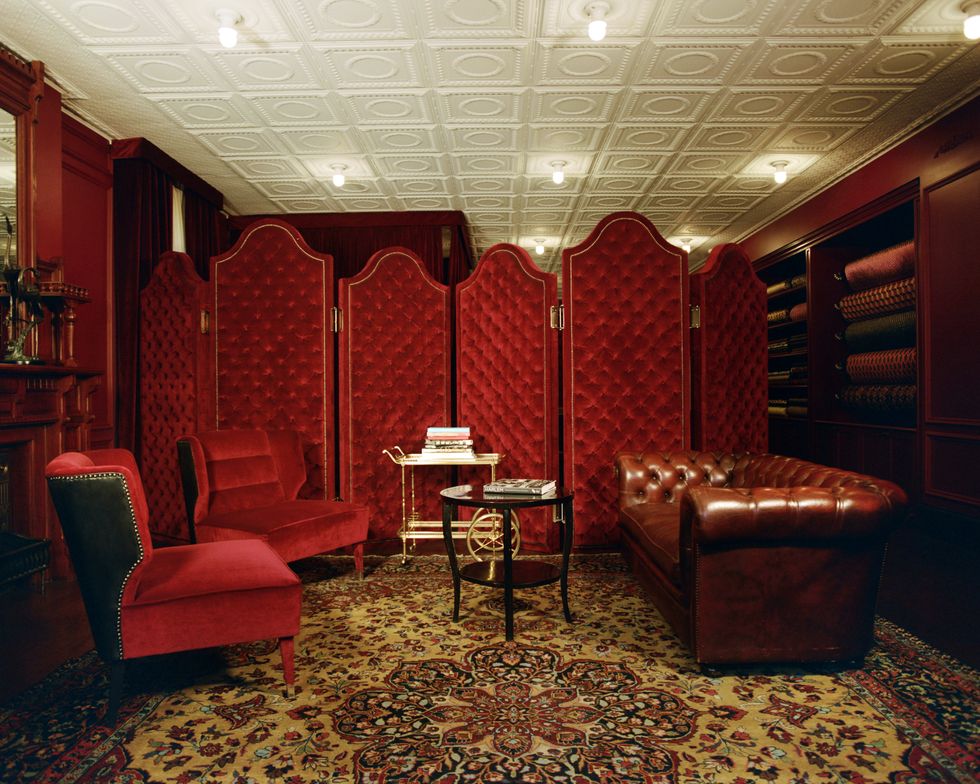 Underpinning Michele's appreciation for nostalgia, Dan's overhauled space is decorated with photographs from his heyday to reflect his strong cultural contributions to Harlem's local community. The studio is luxe with velvet partitions, rich woodwork and leather pieces, all arranged to invite guests to comfortably discuss their ideas for Dan's one-off bespoke pieces.
While this Harlem launch is designed to revive Dan's original localized business plan for exclusive clientele, Gucci also has plans to debut a Dapper Dan capsule during its fall '18 collection for worldwide distribution.
Photos Courtesy of Renell Medrano