Transgressive designer Griffin Hall is back with a new collection that taps into the nostalgic feelings of childhood, sports and camping. Under his label GRYPHYN, Hall has been exploring the kinky world of genderless, body-hugging sex- and streetwear. Now he's pivoting to fishing hats and tool belts.
While PHASE 1 and PHASE 2 costumed members of the New York queer and punk nightlife scene with latex lingerie, masks and body-con suits, PHASE 3 was inspired by Hall's Midwestern roots. Composed of overalls, fishing hats, cargo jackets, tool belts and other workwear items, Hall pulled nostalgic pieces from his boyhood and subverted the classic constructions and silhouettes through a modern queer lens. Picture the "tarp dress," for example, a nude-toned, semi-transparent latex and rubber garment, artfully tied together with lengths of rubber tubing to create a skin-like feel.
Latex, with its history deeply rooted in fetish, punk and queer cultures, still exists as a polarizing and provocative medium. By reimagining childhood objects and activewear, GRYPHYN PHASE 3 ventures into uncharted waters by juxtaposing aspects of kink and hegemonic culture. "I saw myself as a kid, fishing with my grandpa in Northern Wisconsin, wearing fishing hats and smelly lifejackets that were way too big for me," Hall tells PAPER. "It was really important to find a balance that spoke to my own queer childhood."
A collection that Hall calls "altered reminiscence" was showcased during his first show at NYFW this past September. That capsule collection can now be found on GRYPHYN.NET. A 23-year-old self-taught designer who has made a name for himself working with fashion giants and New York City's underground nightlife community, Hall is daring, provocative and just getting started. Read on for PAPER's interview with the designer recreating your grandfather's fishing hat with a kinky twist.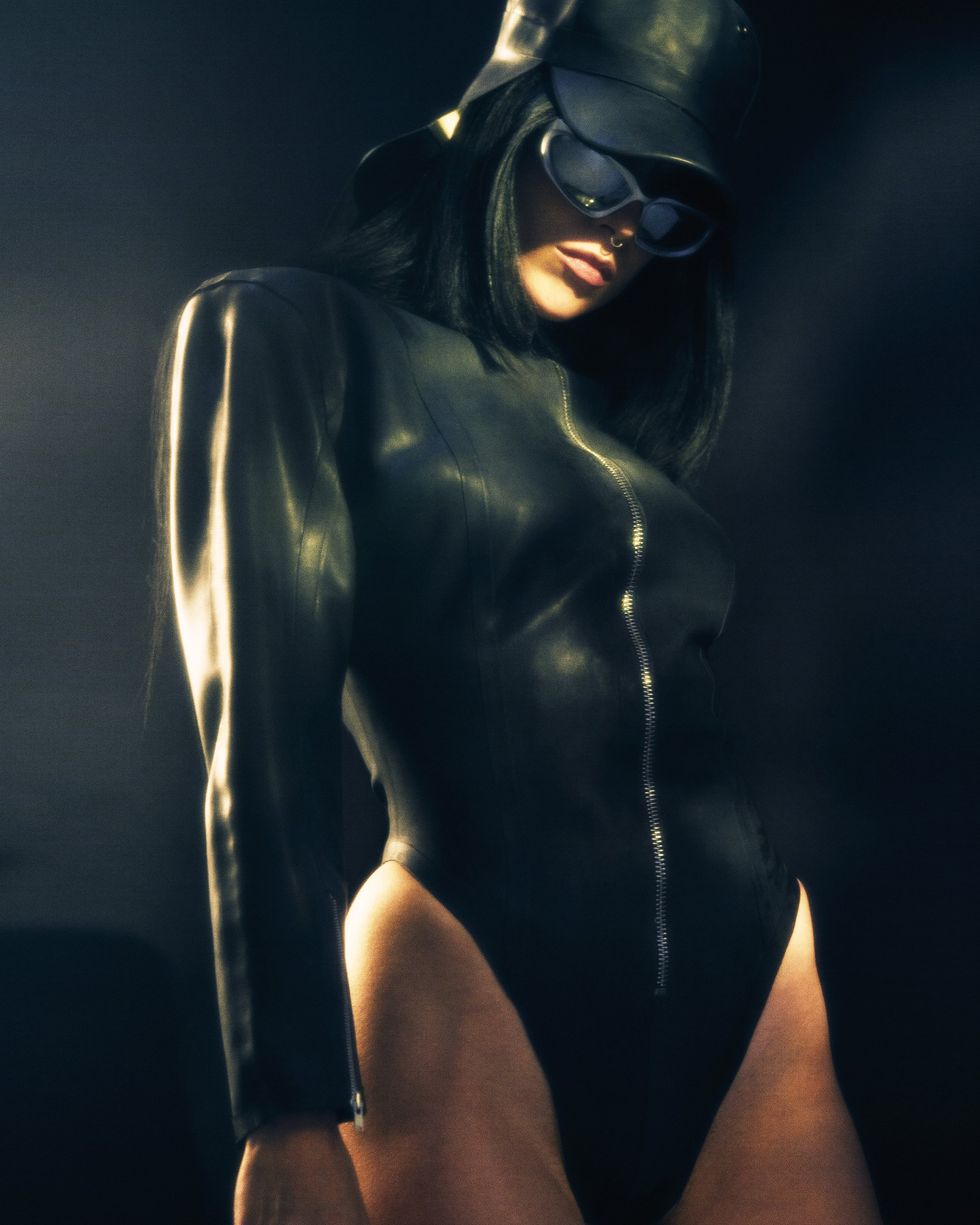 For decades, fetishistic themes and iconography have been increasingly adopted into mainstream fashion styles. Are we there yet with latex? Or is latex, as a material, still subversive wear?
Latex will always be subversive, that's its nature, but the mainstream is opening up to it. People have always seen latex as controversial, so it's a go-to pick for celebrities that are looking to make a statement, and that has made space for it in the mainstream. What I want to do is go the opposite direction. My collection is saying latex has fetish roots, but it's a versatile material, it can be high fashion and also fit into the everyday. I wanted to see latex fishing hats, latex work jackets, latex overalls — so that's what I made. It felt really exciting to take something so familiar and expected like workwear and make it out of clear latex.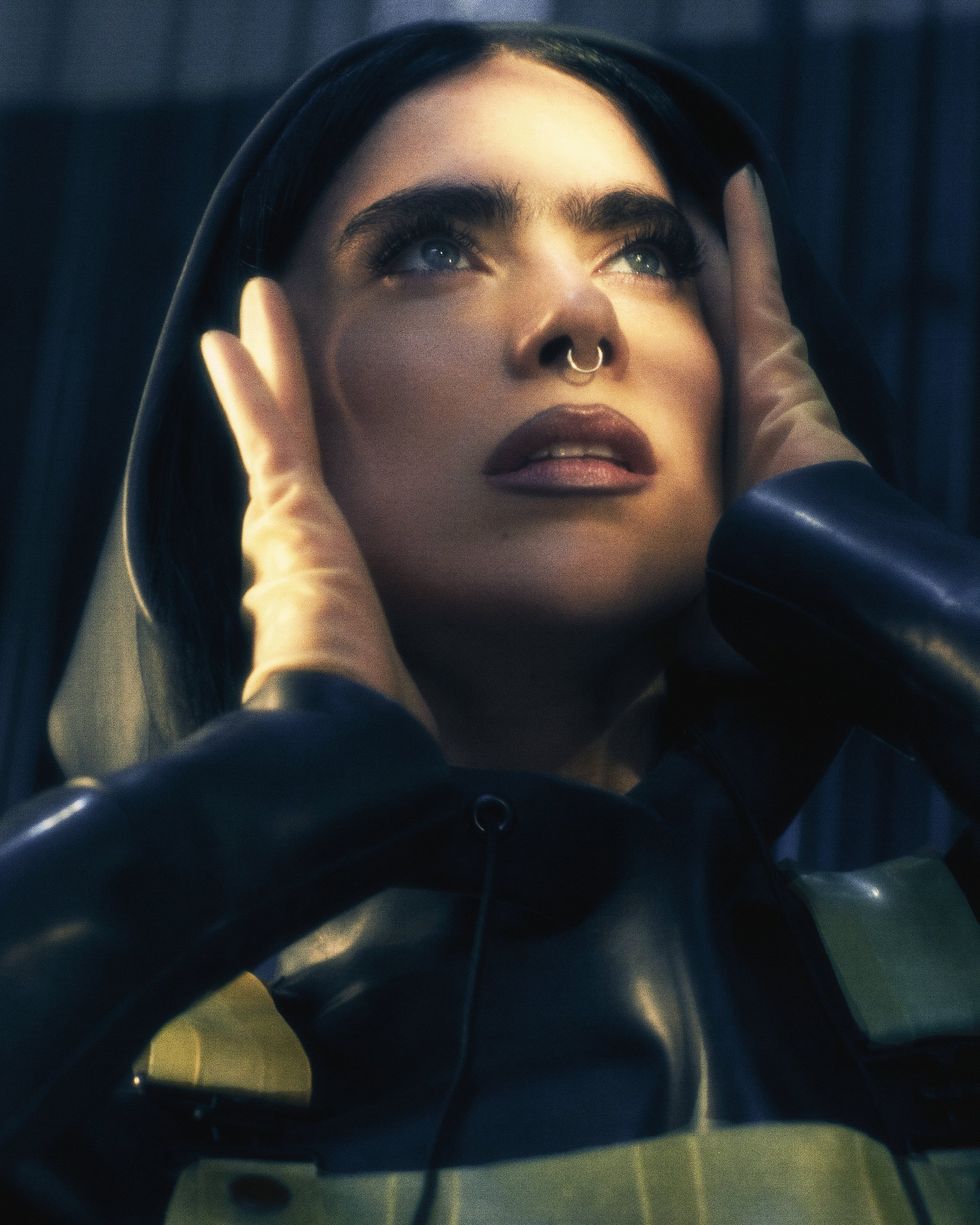 Tell us about your Phase 3 clothing line and how it builds off your previous collections.
Every body of work I do has an inner realm it corresponds with; the previous collections were extraterrestrial-inspired. The contrast between the first collection and PHASE 3 is very stark to me, which led me to become more comfortable with the brand. The success of the first two drops allowed me to feel confident enough to make this new collection more nostalgic and personal, which felt timeless.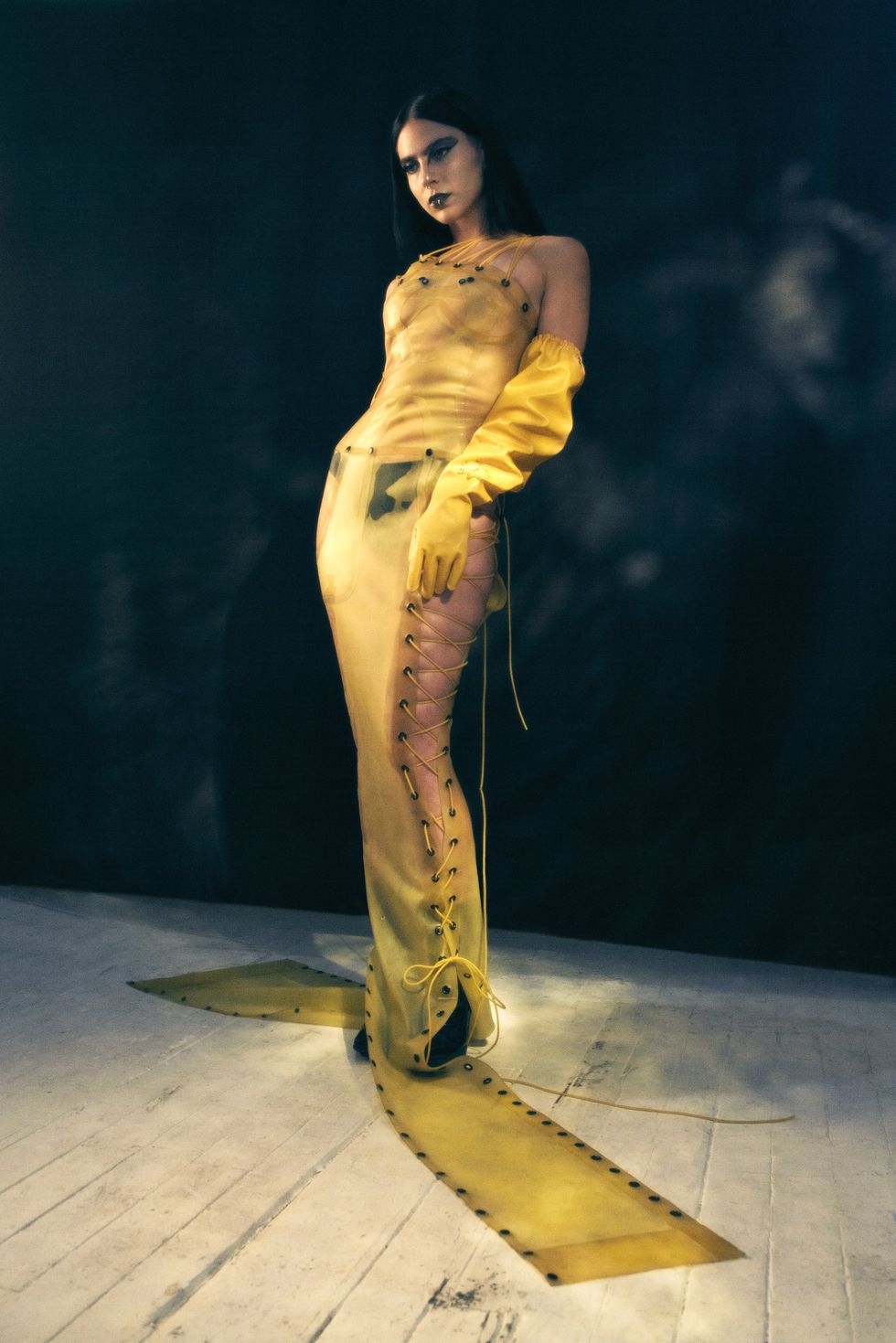 What role does gender play in your designs?
Creating fluid pieces has always been my focus. I'm naturally walking the line between femme and masc. Fashion has never been about gender, it's about expression and individuality.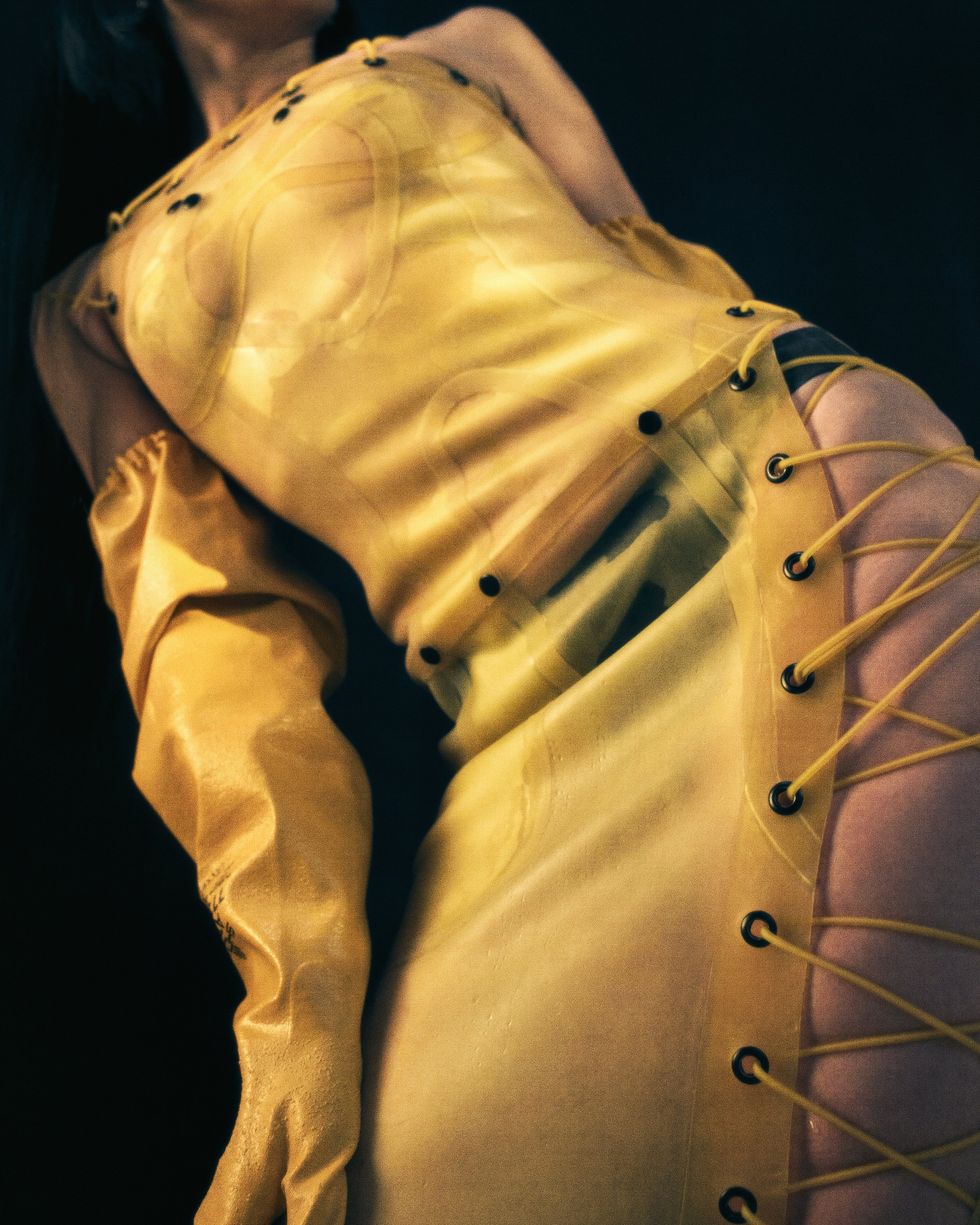 You say that fishing with your grandpa in Northern Wisconsin, wearing fishing hats and clunky lifejackets, played a role in the genesis of your recent collections. Can you expand on that?
The memories of fishing with my grandfather were what inspired this collection. The ill-fitted overalls, waders and floppy hats that I wore as a child by the pond in the middle of nowhere, Wisconsin. I needed to re-create these memories in a form that was familiar to me, latex. To morph such a material into memories of a child and doing something so simple. Merging the two worlds and seeing them from a modern lens.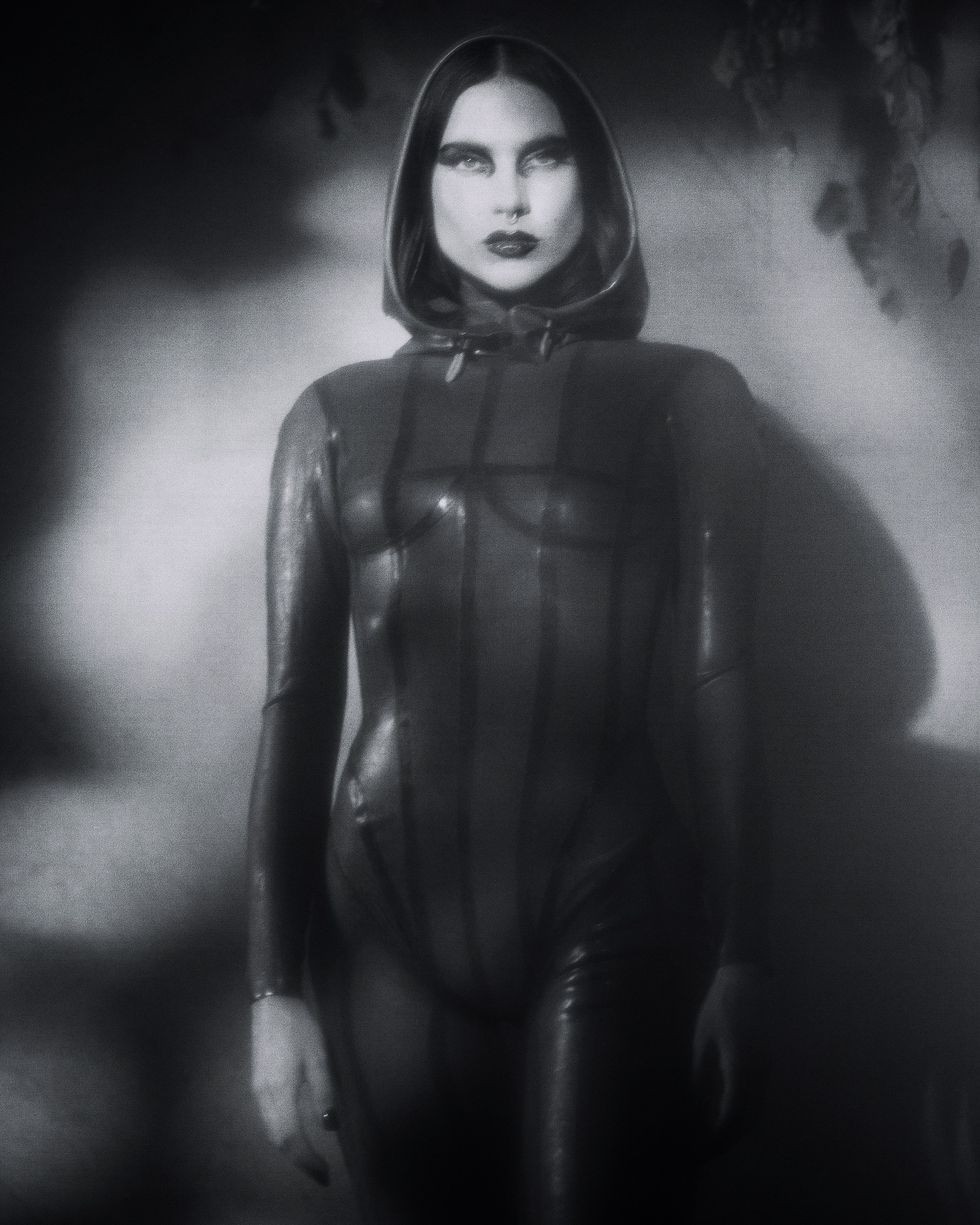 I love how you explain the feel of your new collection: intimate, like you're pressing against flesh. What inspired this theme and how did you execute that?
I've always loved the skin-like quality of unshined latex, especially with clear or nude-toned pieces. I also really love the way it wears down over time, it develops these kinds of bruises and marks that remind me both of aging skin and also of a scuffed or overworn work jacket. The background I have in prosthetics as an SFX artist probably also ties into that. I want wearing one of my pieces to feel like a second skin — intimate, familiar and absurd.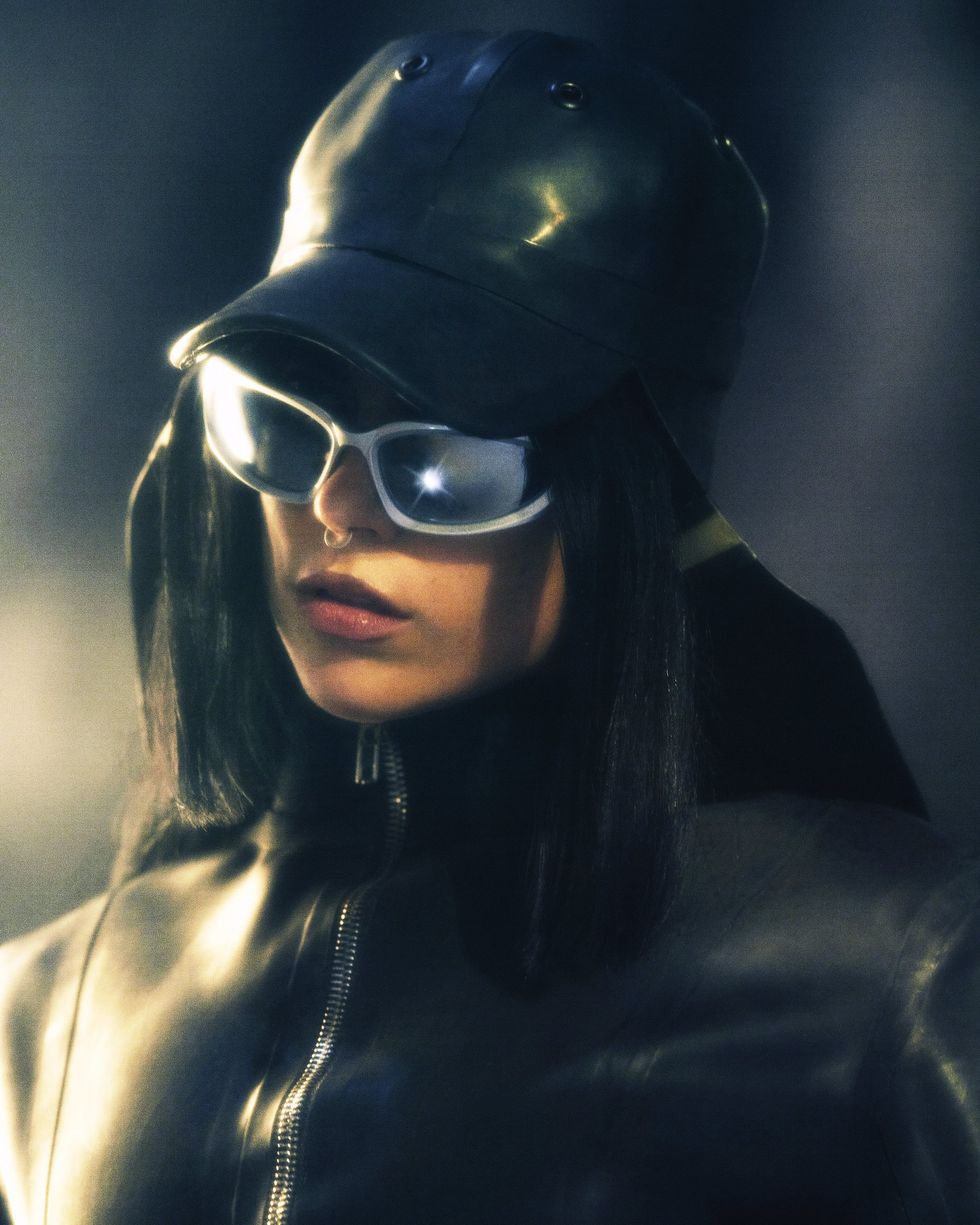 How does being transgressive in the fashion world connect to your personal sense of identity?
I think fashion these days is pretty welcoming to the transgressive. Fashion for me is about fantasy, and the people who get it, get it. I've always felt this pathological need to produce, I think a lot of artists would resonate with this — there's this vision in your mind, like an itch you have to scratch, and you have to create it and separate it from yourself.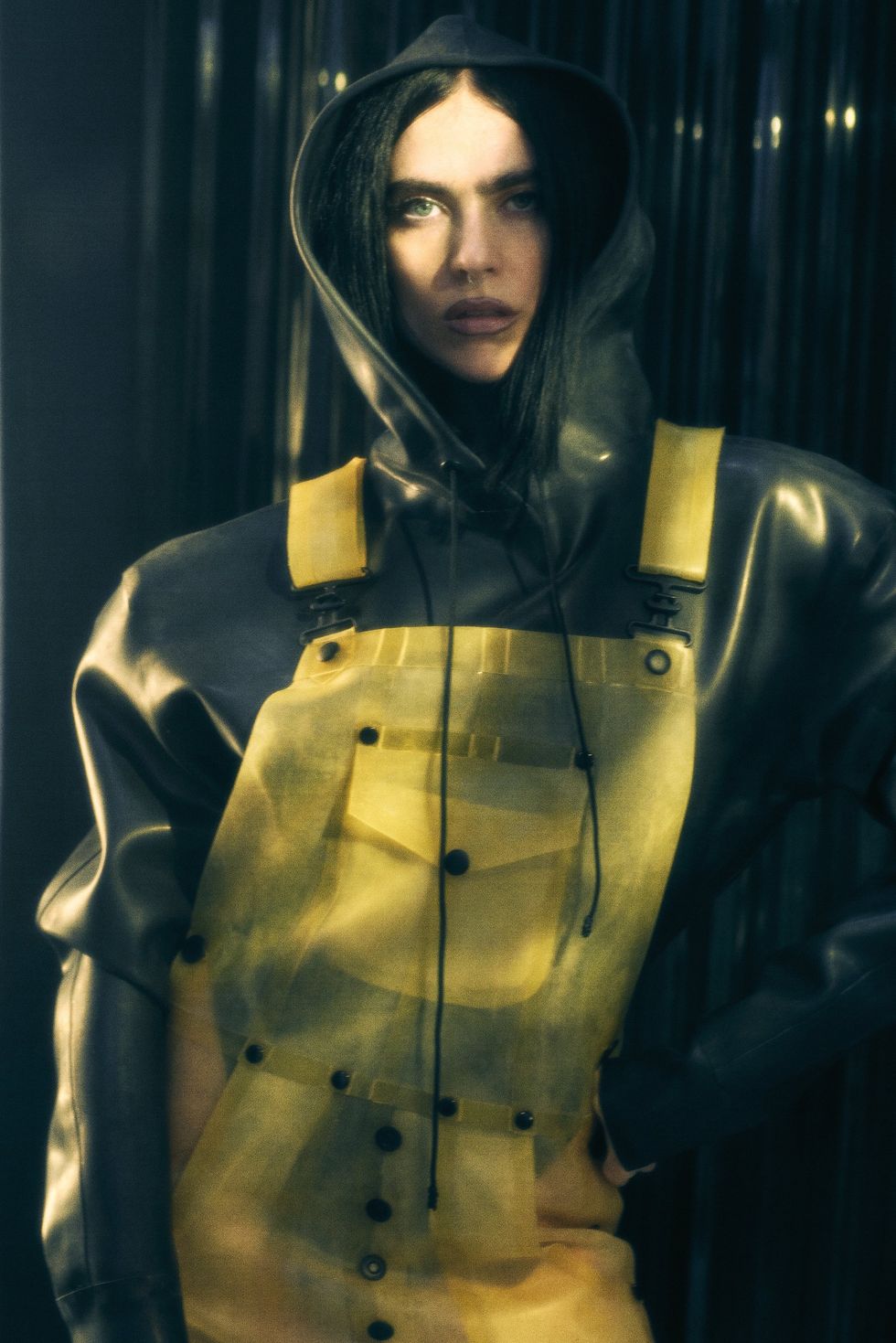 Is your clothing for everyone?
Yes, that was always the goal! Like anything in fashion, some pieces take more courage to wear than others, but I really focused on shapes that can be adapted for all body types. A lot of this came about because I was inspired by workwear, these garments that are for everyone. I wanted to focus on the nostalgia of these classic silhouettes and honor their origins while creating something that felt really new.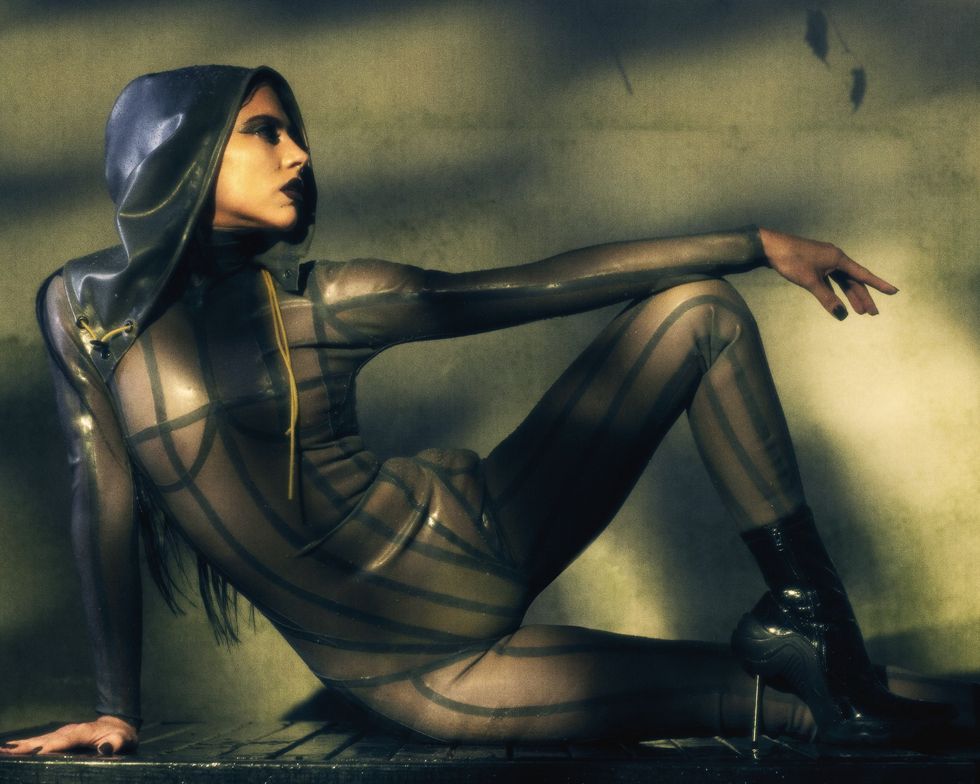 As mainstream fashion continues to eat everything offbeat and edgy... In 20 years, what clothing item or material will still be subversive as a styling piece?
It's less about what material and more about the context and the message it has for that moment. New materials will always be developed and old materials will always be referenced or reimagined. It's hard to predict the future, people love to speculate about it, but my hope is that the landscape of fashion will go even further in amplifying unconventional voices. Those artists that are the foundation of any major change.
From Your Site Articles
Related Articles Around the Web
Sign Up For The Morning PAPER