​From Bollywood to Hollywood
What do Bollywood stars Sonam Kapoor and Anand S. Ahuja and Hollywood starlets Cate Blanchett and Poppy Delevigne have in common? They all shared front row seats to Armani's star studded fashion show with the likes of Patrick Schwarzenegger, Alessandra Ambrosio, and Sara Sampai.

Cyclamen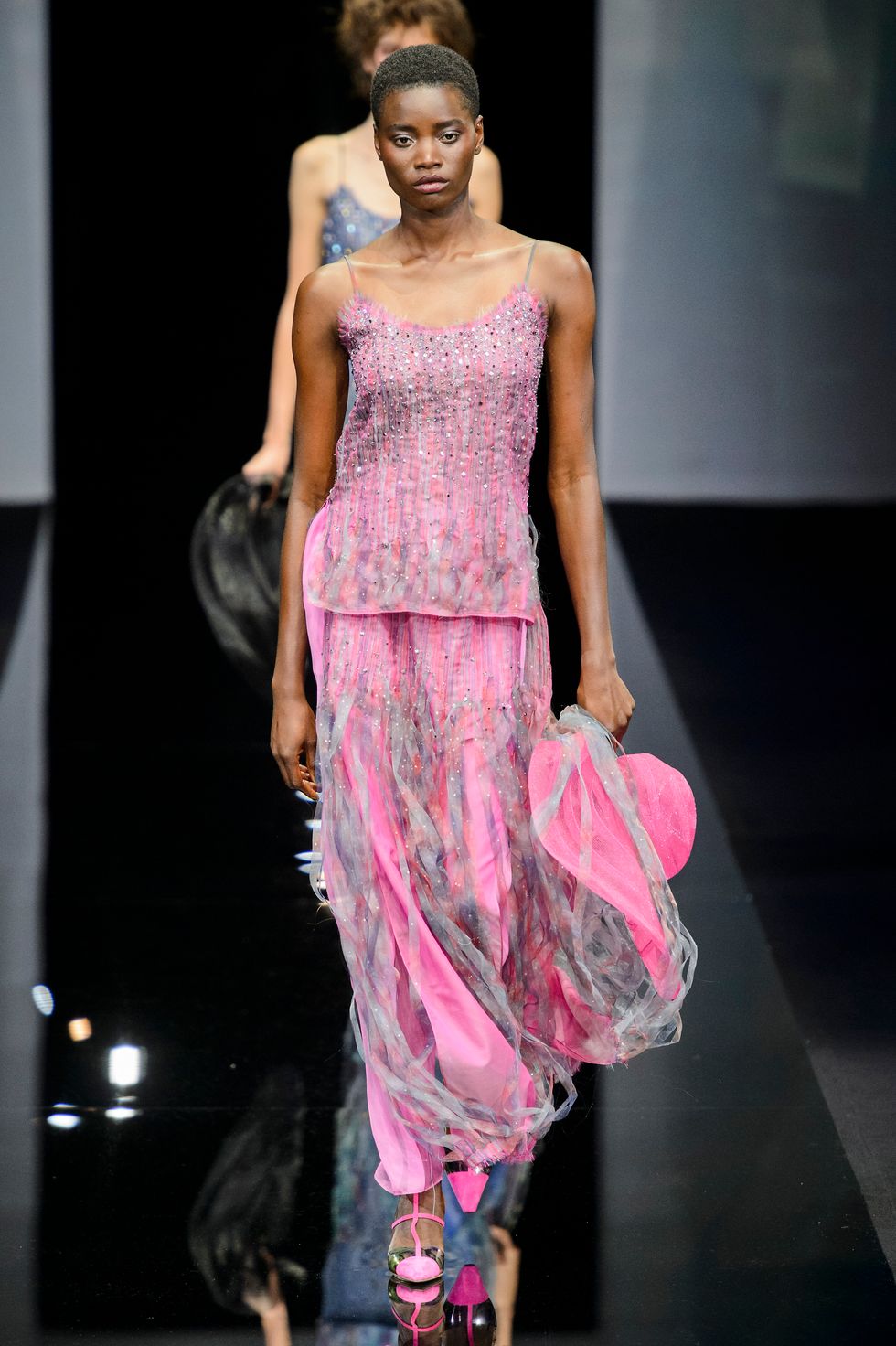 No, that isn't an autocorrect disaster or a reference to a group of male cyclists. The cyclamen plant in all its pink petaled glory was a heavy influence on the color palette for Armani's new clutches and bags. As for the netting, we're feeling heavy hints of fishing net and basketball hoop.
Aquamarine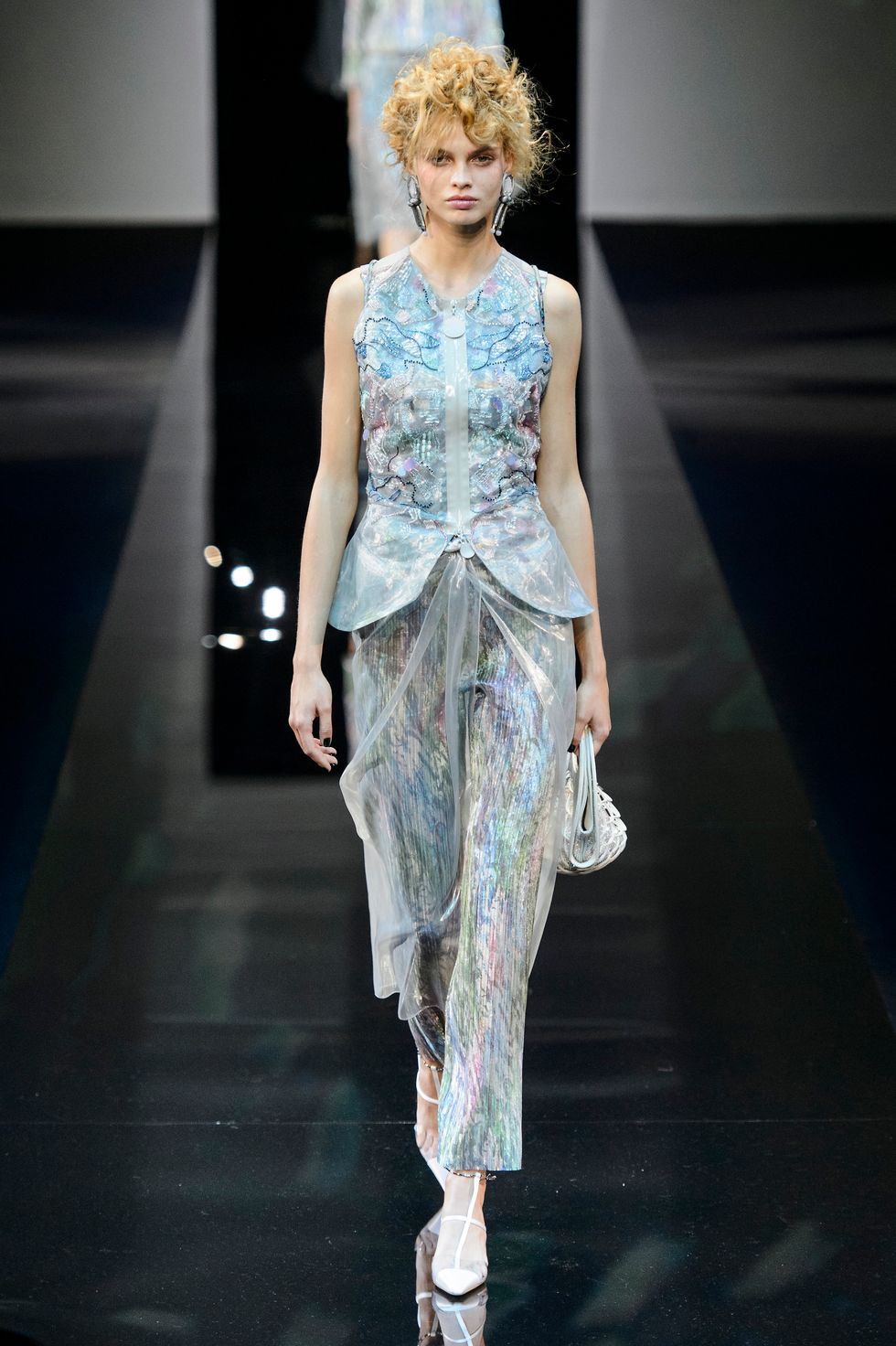 If you saw that word and immediately thought of the cinematic classic starring JoJo, Emma Roberts, and a sassy mermaid named Aquamarine, congratulations. You are one of us. Sadly, neither JoJo nor sassy mermaids made an appearance on the Armani runway this season. Instead, the color (a bluish tint of green derived from the aquamarine gemstone) was the dominant hue in the designer's spring 2019 collection. Alongside the iridescent tone, a mix of cappuccino cream, sterling silver, pink cyclamen and soft pastels lent an ethereal air to the Milano show.
Float Like A Feather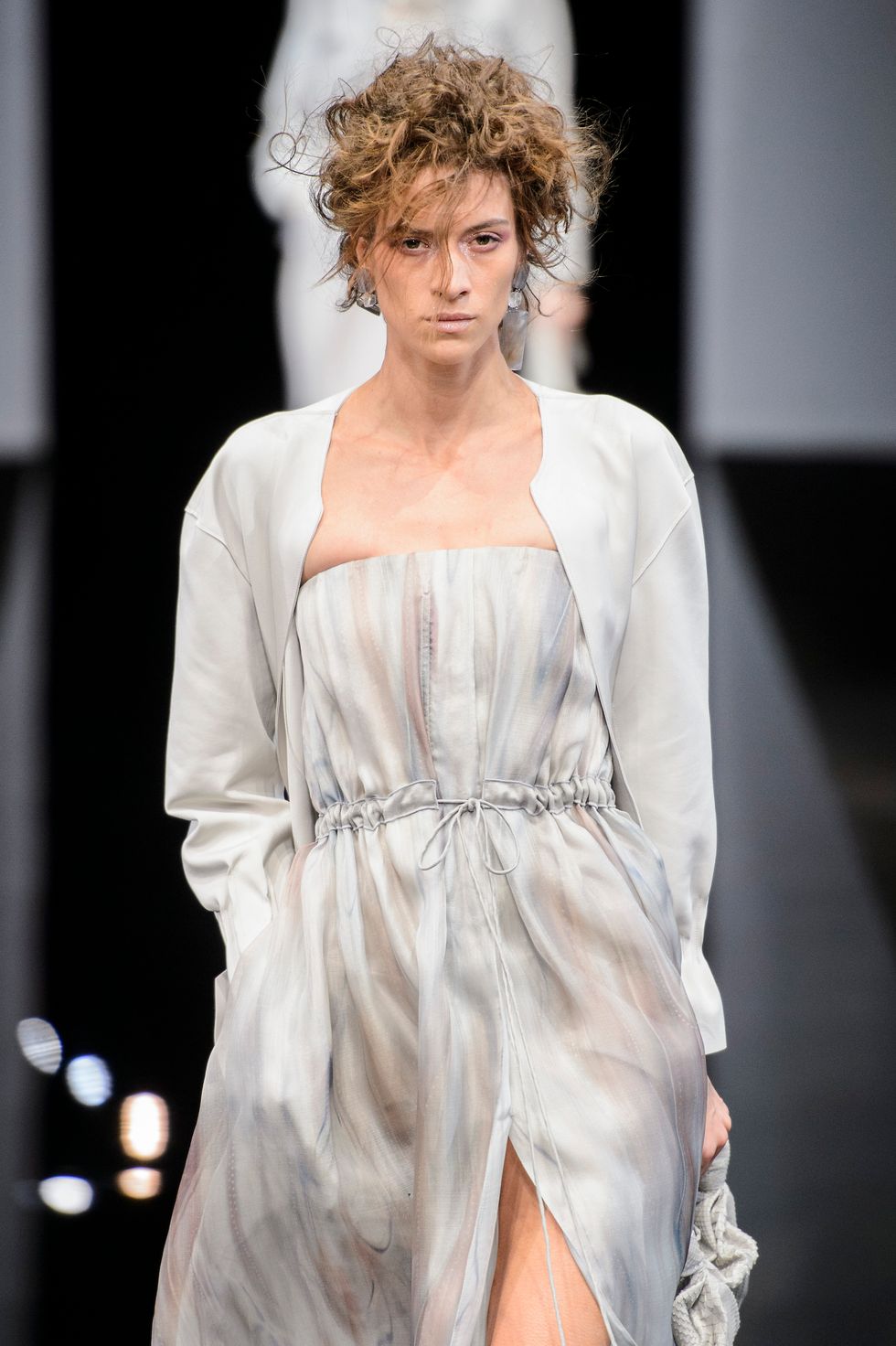 There was an unmistakable lightness in Giorgio Armani's garments this season thanks to the kaleidoscopic blend of colors and a metric ton of satin and organza. The featherlight fabrics found their way on to trousers, skirts and delicately draped jackets.
The Devil's in the Details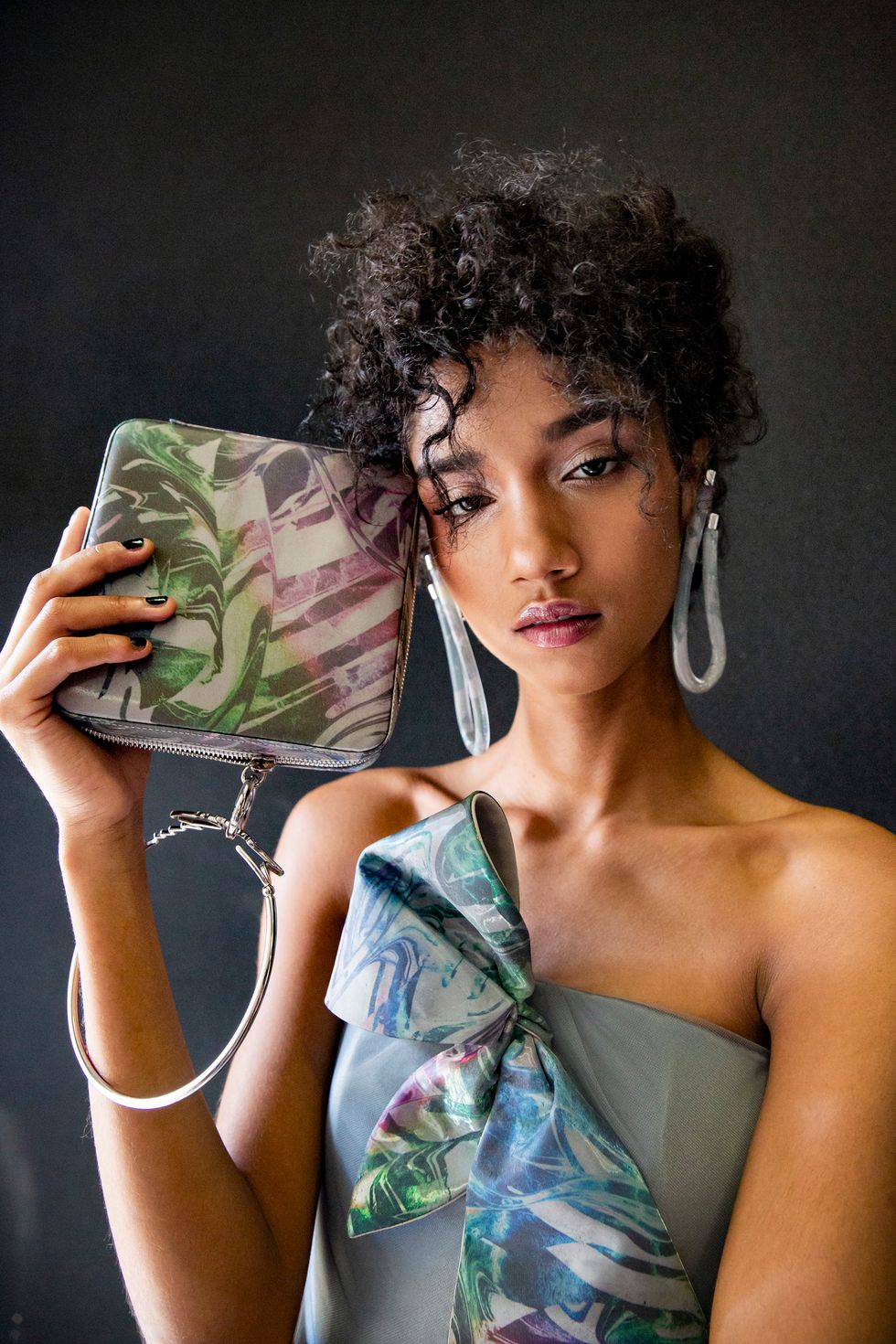 Italian craftsmanship was on full display down to the very last stitch for Armani's Spring showcase. On garments embellished beadwork, flecked glitter appliqués and delicate pleating gave a subtle shimmer, while the chunky carved stone accessories lent a weight as if to keep the celestial collection from floating skyward.
Photos via ImaxTree