For the past week, ABC has been airing a powerful new limited series called When We Rise. Created by the Oscar-winning duo behind Milk, Dustin Lance Black and Gus Van Sant got together once again to provide an inside look into the Gay Liberation Movement that emerged in San Francisco immediately following the Stonewall Riots in 1969. The series is a huge step for a major network like ABC, as it explores topics and themes that are more frequently seen on premium cable networks like HBO and Showtime. But, at this trying political time, a network like ABC needs to be the one to deliver messages like When We Rise's.
The docuseries depicts many real people from the movement, telling each individual's story with precision. One of those people is Ken Jones, a Black member of the Navy who, along with mourning the untimely death of his lover, is then unexpectedly stationed in San Francisco. His is an enlightening tale of the effects intersection can have on a person: Ken Jones finds it hard to find his footing in his newly adopted home after realizing how resistant white gay men are to accepting Black gay men in their circle, but also finds himself rejected, because of his identity as a gay man, from both his military community and some of the Black churches he tries to join. He would later become responsible for taking great strides toward diversifying the entire Gay Liberation Movement.
Jonathan Majors is the actor portraying the young Jones. The recent Yale School of Drama graduate cites When We Rise as his first "big" acting moment, and PAPER hopped on the phone to talk to him about leaving school for the role of a lifetime, why he prefers taking roles for characters that are "in trouble," and how he's hopeful about the future of Black actors in Hollywood.
Can you tell me the story behind you getting cast for this role?
That's a big question. I was in my final year at the Yale School of Drama and my manager sent me the script, but we had a very clear understanding that I was not leaving school to do anything. So he sent me the script and said, "Look man, just look at it. It's classy, it's got a great team. I think you'll love it." I read it at 10:00 at night after rehearsal and was off-book by 2:00 in the morning. I was like, we're doing this, we're going for this. And that's how I got the script. I had my best buddy help me tape [my audition] in a room at the school. We taped it, sent it, and my manager called me back and said, "Hey, listen, would you leave school for this? We need to know before we send it to LA." And I say, "I don't know man. We've got to see what's going to happen. I can't just leave school. He says, "There's a high potential you're going to get this." And I said, "Oh shit. Bullshit." I'm a spiritual man, so I was like, "I'll just pray on it. Yeah, let's go for it."
The next morning I woke up with a phone call from my manager asking if the producers could meet with me on Skype. I say yeah, and the next day I was having a Skype conversation with Gus Van Sant and Dustin Lance Black. In the conversation, I was saying, "I'm nervous. It's a lot coming from you guys." I [also] didn't want to be disrespectful of my school. Then he says, "Well, you got the role. We want you!" I freak the fuck out, like, what? I got emotional. Then I hung up the phone, called my manager and said, "Hey man, I got it." And he was like, "That's not how that works. You can't just get it!" I said, "No, I got it. There was no test. There was no callback. It was like, Lance just said, 'You got it man, we want you.' Gus was looking at his phone, and he just said we love you. We'd love you to do it." It all happened in a week? No, four days—school week so five days.
So was this your first major role?
So I'm a theater kid. I went to North Carolina School of the Arts for my BFA and then did a year in the world and then went off to Yale. And I had done off-Broadway, I had done some very cool regional work, and some student films. But I had not been on a screen set ever. Ever. Except for like at school. I'd played leads before, but on stage. I'd never been on film before.
What ended up happening with school? Did you ultimately leave?
I went to Yale about it, and they were like, "This can't happen." And then I went back to them about it, and they were like, "This might happen." And then I went back to them again, and they were like, "Listen, we realized this was going to happen." So the school, after some negotiation and arguing and debating and prayer and just communication, ultimately, they had me do all my work satellite. So I was doing all my schoolwork with all my teachers in my trailer and then running out and going to set. The agreement was that I would come back a week before graduation to present all my work. The caveat was, if the work wasn't up to par, they were not going to give me my degree.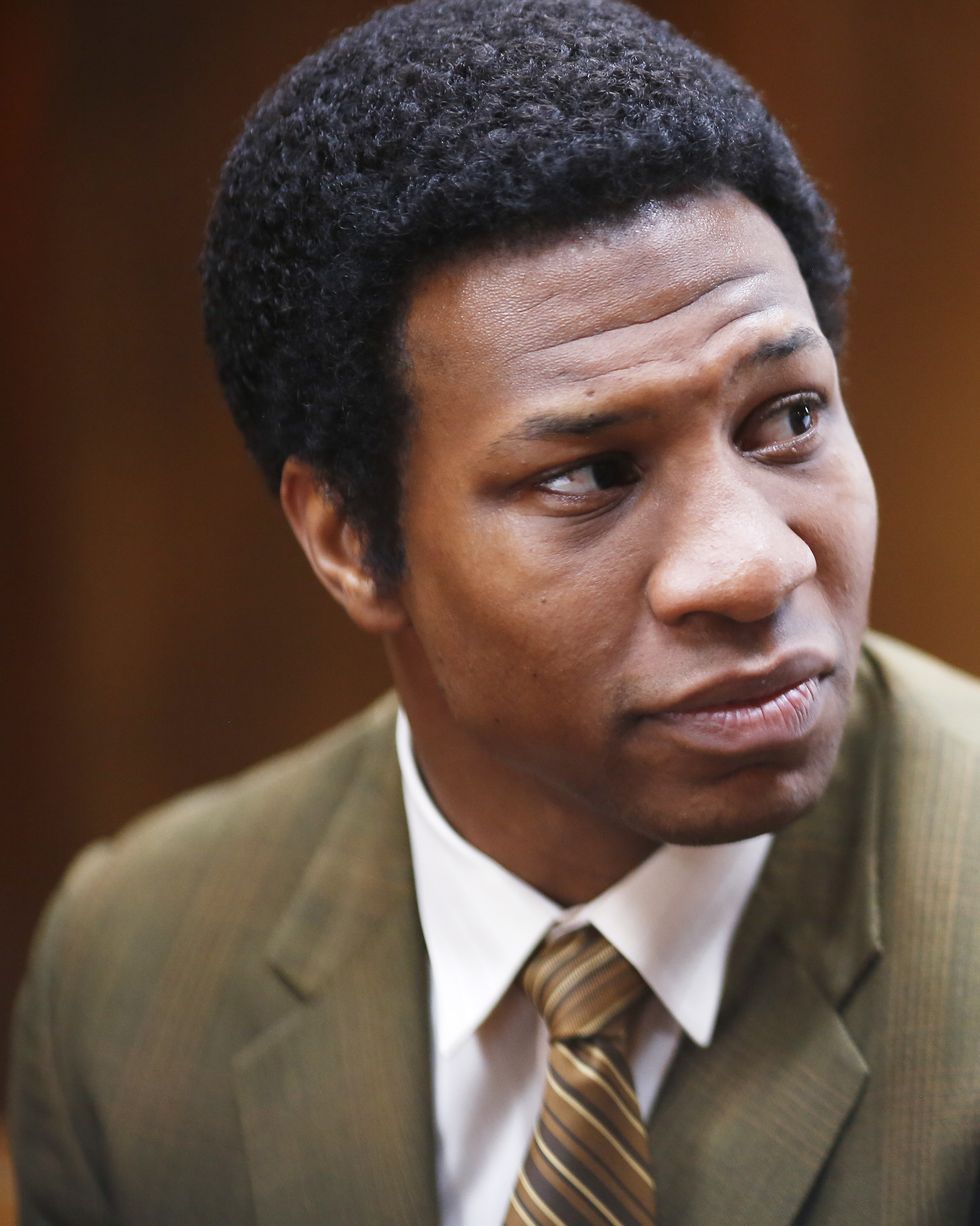 Since this was your first time being on a screen set, how would you describe the switch over from what you were doing before?
I think the biggest shift was the initial shock of kind of starting [in a new place]. In a way, it was like starting over again with the social element of it. Like, who am I working with? How does everybody work? It was, essentially, like being around strangers doing something that I felt I was equipped to do but had not been tested in any way. So I guess the ignorance of it was that it was inspiring and riveting, but I was terrified. I had a degree of comfort in the theater. I'd worked there. I knew it. There were rules and language. So to learn the entire language of film work—from two great creators, Gus Van Sant and Dustin Lance Black—was a huge shock. But then, honestly, it kind of all became the same thing. What it cost an actor to do great work on stage, it costs him to do the same work on film. It's just a matter of the person you're talking to, like, inches in front of you, five feet in front of you versus twenty feet, 100 feet away from you. So I found a lot more similarities than I did differences, but the main difference would be just the medium—and not the medium itself, but the pieces around the medium. Like, there's a boom operator and a costume designer and they're doing all the tech work that you would do in the theater every day.
What about the character and the script drew you in where you felt like it was an opportunity you couldn't pass up?
I was hellbent on going to get this degree and going into the world. And then I got the script and I read it. I knew I was reading for Ken Jones, and he has a scene and a line where he talks about needing the Lord's help. That line just registered with me so deeply. I was like, I need to play this role because I need to understand. I need to revisit and examine this in me because where I am in my life and where this man is in his life are comparable in some ways. I felt like I connect to [the character]. I understand [the character]. I see [the character]. When I was reading the script, I saw this guy: He's isolated and he's going up against giants. He's going up against the US Navy. He's going up against the Black church. He's going up against being a stranger in a new land when he gets to San Francisco. All of these things that I can relate to immediately, you know, from being a young Black man in America. The dangers of it, I connected to it so deeply. I was like, I don't know if I'm going to get it or not, but I've got to try because I want to tell this guy's story. The amount of heart that he exhibited and the amount of vision and drive that he had, I really connected to him and I really felt so blessed to have an opportunity to tell a story like that—one that doesn't get told very often. Rarely, actually.
The fights for gay rights, women's rights, and civil rights converge in this inspiring story of hope.
Get the Season Pass. #WhenWeRise pic.twitter.com/r3vnYpHb5l
— iTunes TV (@iTunesTV) March 3, 2017
One of the main things Ken Jones was known for was attempting to diversify the Gay Rights Movement. What does diversity mean to you?
To be responsible and not just to participate in a medium, that's what diversity means to me. That I have not just the access to participate but I have the access to participate and be responsible for the entire medium, in and of itself. What Ken Jones experienced and did by being a part of the Gay Liberation Movement and diversifying it wasn't only just "participate." By getting on that stage [at one of the movement's primarily white meetings], he became responsible for it. That is something to me. That's really the next step to diversity. Not just to have four of the [Oscar] nominations for Best Actor be of African descent, but to make them responsible—to be responsible for the entire craft of acting, to be responsible for the entire industry of acting. Though this is great, and though this is what we want, this is [just] how it begins. [We just saw] it in the Oscar runs with African Americans, but I'm looking forward to the day when we have LGBTQ people as well—when these individuals are not just participating in it, but are responsible for it. Because I am a young Black man, it is my job to participate and become responsible for the block I live on and the school I graduated from and the people I come in contact with. So I absolutely connected to that need—to get on the stage and help hold up a movement. Not just to stand and rest next to it, but to help hold it up.
What makes When We Rise so special to me is the effort the show makes to connect the Gay Liberation Movement to other movements which were occurring at the same time (Civil Rights, Women's Equal Rights). Especially since this show is airing on a network as big as ABC (and not HBO or Showtime), do you think it will be able to spread this message to a wide array of different types of audiences?
Well, it was interesting because I was so ignorant to it. The phrase "limited series" or "miniseries" [was weird to me]. Like, "miniseries" wasn't sufficient enough for pieces of work with gravitas that were trying to say something. They couldn't just call it a miniseries. It sounds diminutive in a way, in my opinion. So I was like, what is this? What is it exactly? So again, my ignorance made me bold in a way. I have no idea what I'm getting into. I just know I want to play this guy. What ended up happening was, it kind of kept snowballing and snowballing and snowballing. I was like, I want to tell this story because of X, Y, and Z. Then I began to look outside of what was happening in Vancouver and the Castro, with everything that was happening in the world around us. I can only speak for my team and my unit, while we were there because we didn't know. We believed we were making a piece of art to put into the world to enlighten and educate, and to be a part of the conversation. I was completely on board with that. Of course, that's the only reason to do art. And what ended up happening, and where we stand now, is that we're in a position where our piece of art and the conversation we're trying to have is now one extremely needed and super relevant (for better or for worse). And like you said, it's not on HBO. It's on ABC. This is one of the most viewed stations in the world. So that whole message is going to get out to a lot of people. Everybody has access to it. So now the stage is set for When We Rise to have a huge impact—not just on the communities it represents, but even those it's in conversation with that, in some cases, can seem like the opposition. Holy smokes, man, I'm floored by the relevance of it, the urgency of it.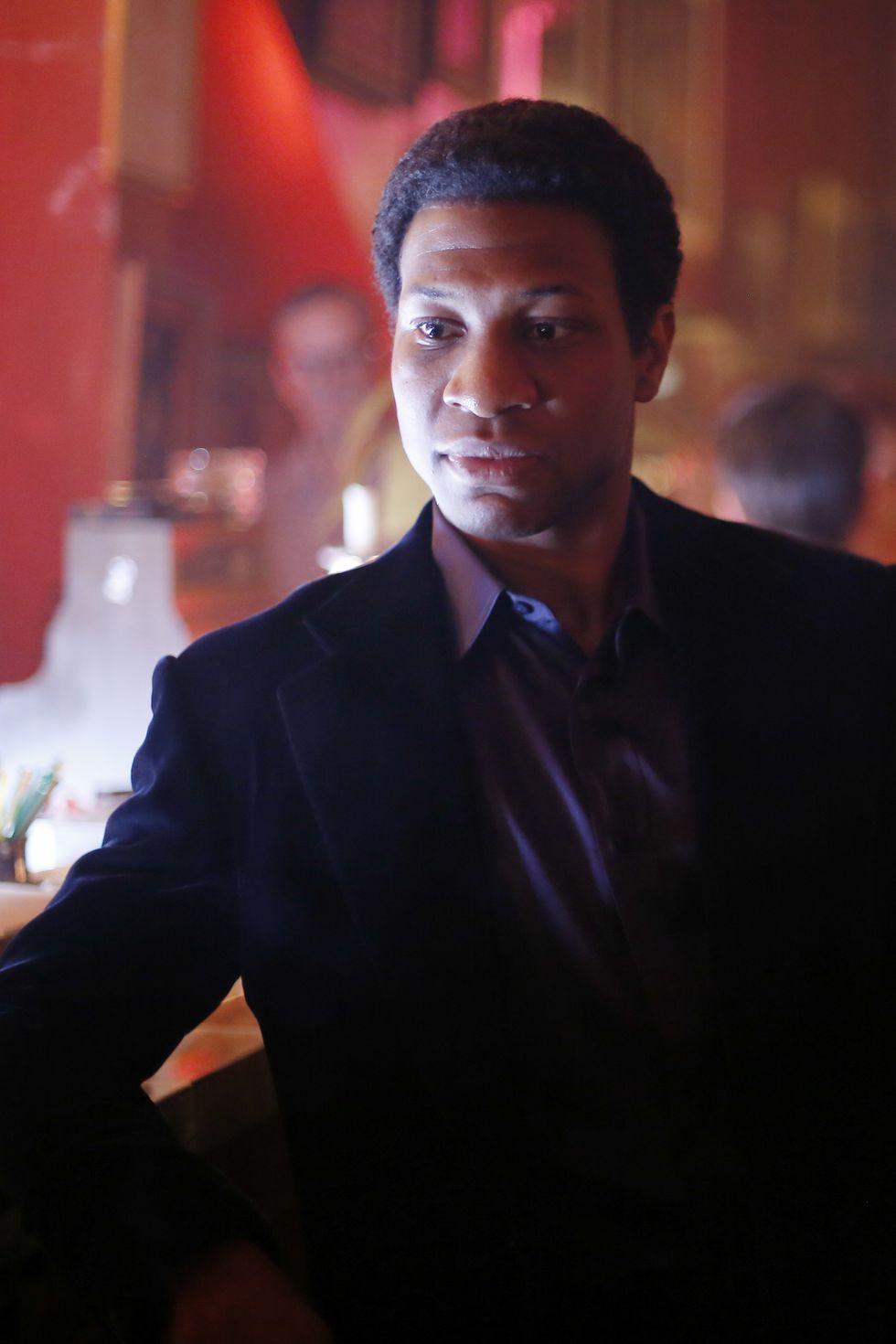 Earlier, you alluded to last year's #OscarsSoWhite controversy, and now we see many more people of color nominated this year. We also have the fact that Hidden Figures made more money at the box office than La La Land, which kind of negates this idea that Black people cannot star in and/or have a movie made about them that will actually make money. As a Black actor yourself, is this a trend you're hopeful about?
Absolutely! In Scott Cooper's upcoming film Hostiles, which he wrote and directed, he wrote a wonderful character, Henry Woodson, which I play. But I looked at that script, and I was like, "Okay. Here's another opportunity to play a character that is not just African American, but is also fully fleshed out and has opinions. And, he's in trouble." That's what you want. What usually happens is you get a script and you realize, I'm talking a lot but I'm not really in trouble. As an actor, you look for roles in which you're in trouble, because you get to act—you get to access your humanity. I'm definitely seeing that in projects that I have coming out and that I'm working on next week. Rupert Wyatt wrote a whole script about an area that is predominantly African-American and has kind of built a story with black protagonists moving through the world, being active and being responsible in the world that they live in. And they're in trouble. From my standpoint, I've been very lucky so far. (And I know what's coming around the bend—a couple of my buddies are out in the world. I do know that I'm extremely lucky that the projects that find me fit also allow me to access my humanity in a different way.)
So it's very heartening to see Hidden Figures making moves, and Moonlight. The fact that Moonlight was even made, and people viewed it and were moved by it, that's a huge step forward. And I think the writers in the writing room—whether it be a sitcom or cable TV—are going to get hip to that. I think they already have, but it's just a matter of the circulation. People need to do the work. I think it's a full circle. I came at acting from a very [specific path]: I'm a conservatory, I'm a drama school guy, BFA, MFA. I can only speak from that circuit. But there's the Lupita N'yongos—the people that all just kind of graduate and get down to winning Oscars. There's a certain amount of prestige to the actors coming out. So the work, the written word, if they want a good movie, they'll write something that can help those actors stretch and reveal. I think that's what's happening. I feel very blessed to be working at this time.
All photos courtesy of ABC.

Sign Up For The Morning PAPER