Thanks to the innovative (?) minds at Funyuns, having to choose between snacks and fulfilling your daily duties will soon be a thing of the past. The latest food brand to take the plunge into the ruthless dog-eat-dog world of fashion, Funyuns' has thrown their hat into the ring with an update on the classic pocket tee.
By expanding the size of the pocket and moving it from its traditional left-breast placement down to the stomach, the shirt affords you the ability to hold onto a bag of chips while keeping both hands free, positioned in just the right spot for easy access.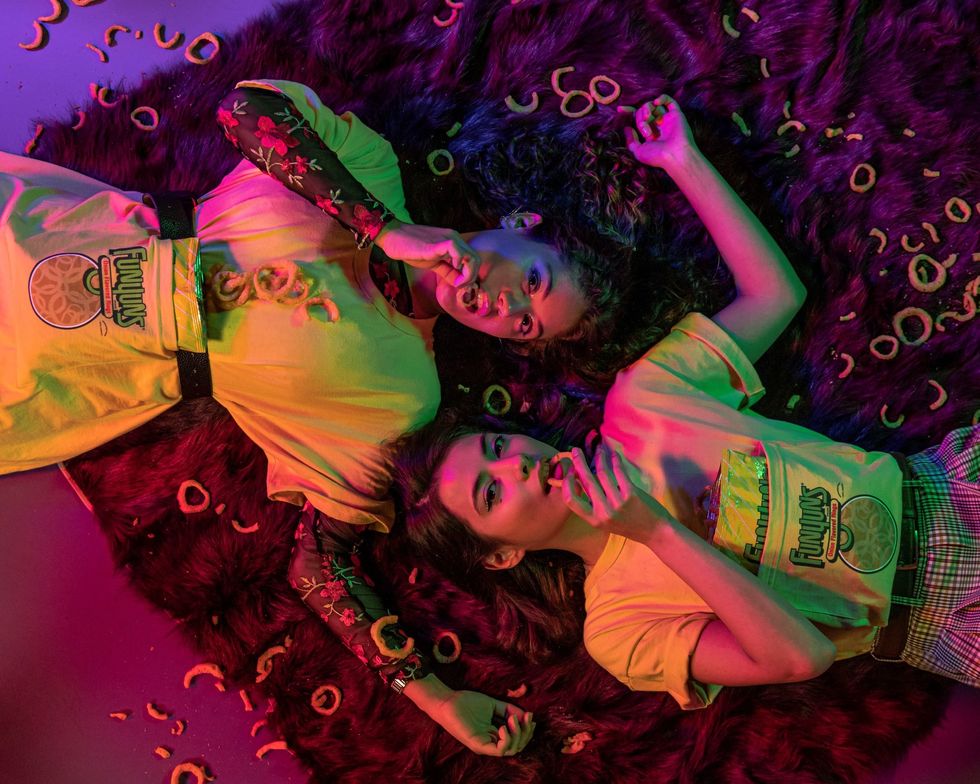 There's no official word yet on when the pocket tee will be made available to to the public, but eager fans are encouraged to follow Funyuns on Twitter for updates on how to get their hands on this incredibly unique garment.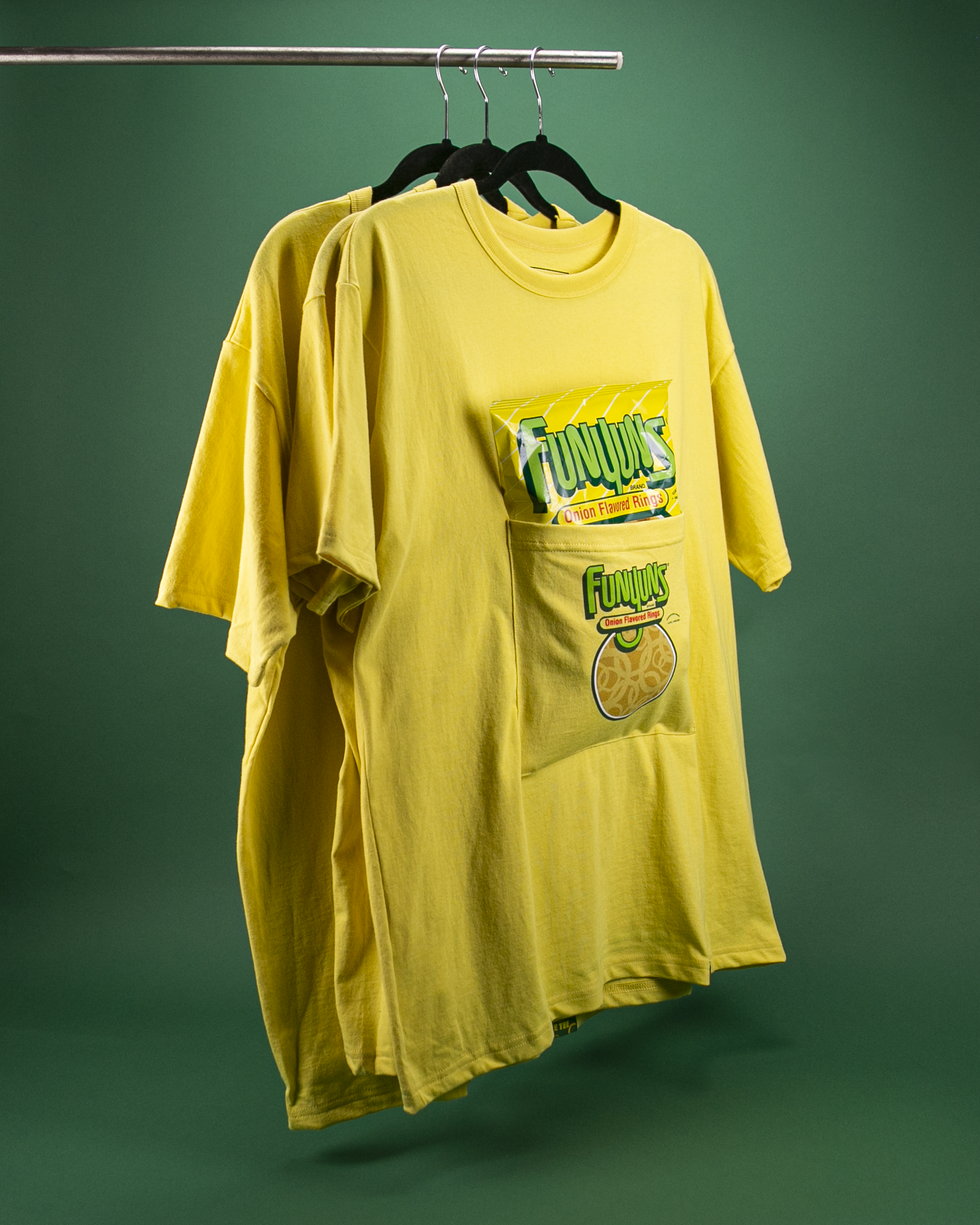 Photos courtesy of Funyuns