At this point, it's hard to argue against the idea that healthcare is a human right. But even outside a global pandemic, for too many queer and trans people, the unfortunate reality is that receiving any type of adequate, respectful and affirming healthcare can be extremely difficult.
After all, between discriminatory insurance policies, harassment and judgment from medical personnel, and the possibility of being denied care outright, getting the necessary medications, hormones and surgeries can become incredibly difficult, traumatic and costly experiences. And when compounded by other factors such as the fact that queer and trans people, particularly POC, are more likely to live in poverty sans health insurance, it's no surprise that many forgo obtaining the care they need.
But in response to this ongoing need, FOLX has entered the market as the first digital healthcare provider specifically made for the queer and trans community. Priced below the average copay and deductible, the streamlined service currently offers ED medication and accessible hormone therapy plans starting at $59/month, with PReP, STI testing kits, and hair and skin treatments coming soon. So alongside a growing network of queer and trans-affirming clinicians and plans to roll out nationwide in the near future, it seems like FOLX is already well on its way to becoming a virtual hub for queer and trans healthcare.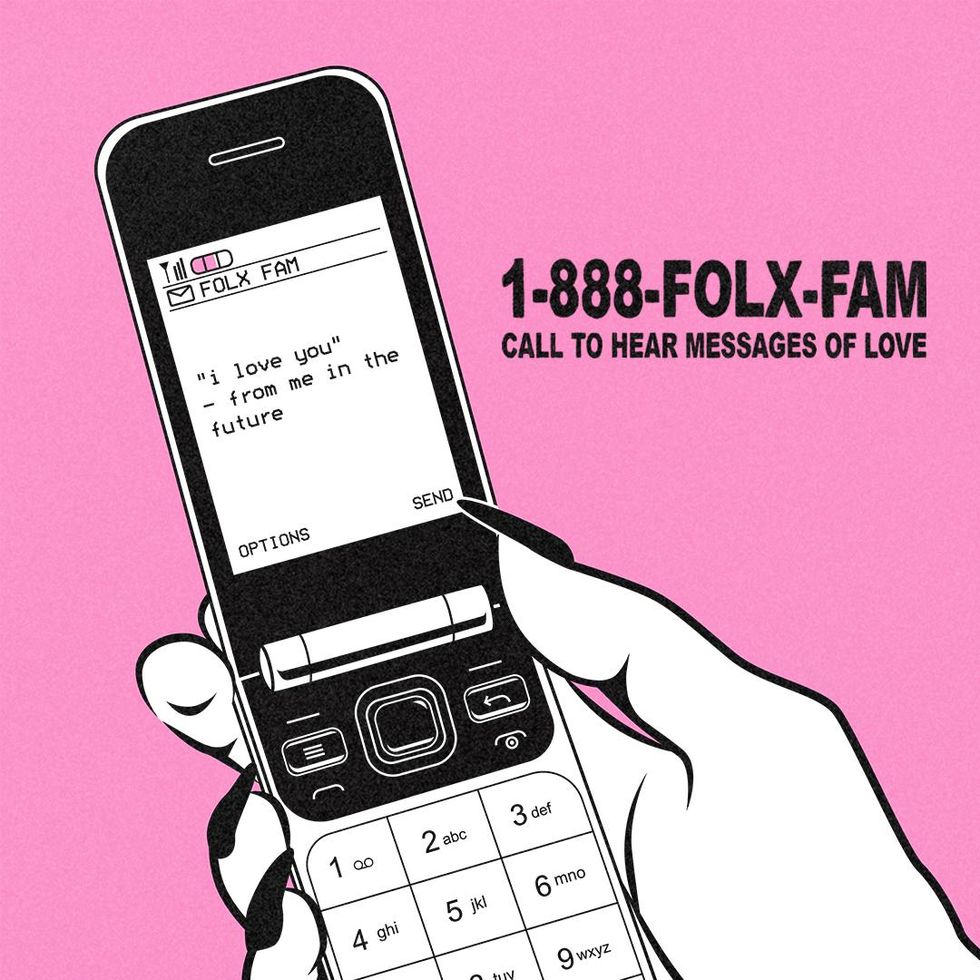 "People are spending $1,600 or more a year before their first dollar of insurance even kicks in, so why not build something great and beautiful and accessible and easy that doesn't treat you like a germ and doesn't judge you for the sex that you have?," FOLX Founder A.G. Breitenstein explained.
Granted, these kinds of barriers to medical care have been a long-standing problem for the community, as Breitenstein explained while recalling their time working with queer and trans kids on the streets of Boston in the early '90s.
"It was the height of the AIDS crisis, and I got it up close and personal on how fucked up everything was for our community, but particularly the healthcare system," they remembered. "I was telling kids that were working the streets at night to be at the be at an appointment at 8 o'clock in the morning, and then, 'Here's four different types of pills, and you're gonna have to refrigerate three of them and take these two with food every other day.' The basics were just horrifying."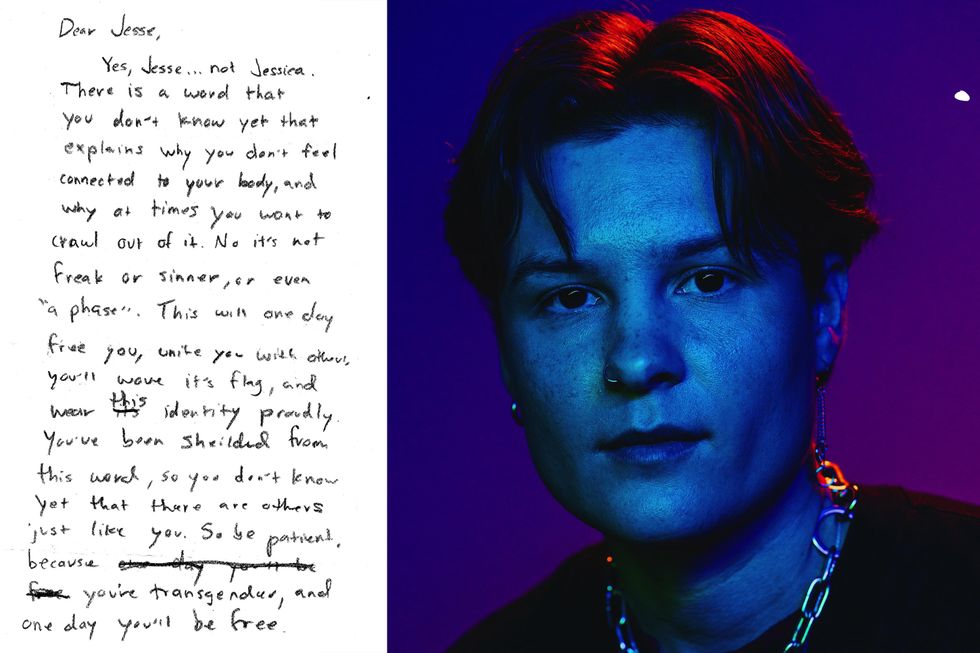 Breitenstein added, "And then that was the best that they could hope for. Most of them were just getting rudely walked out, or thrown out and physically assaulted and just generally mistreated. And that continues to be the case today: 22% of trans people and 7% of LGBT folks report either physical assault or outright discrimination in healthcare settings."

However, while they went on to specify that they came up with the idea for FOLX pre-COVID, they also pointed out that "the queer community has always been online" — meaning that a digital healthcare service for them "made all the sense in the world." But keeping in line with this very online ethos, the service is also offering a digital medical library filled with expert information for a solid background understanding of all-things queer and trans healthcare.

"We think it's the first of its kind resource of this type, which pulls the clinical curtain back and really gives people [advice]," Breitenstein said. "So we're really excited about that resource. It's a whole new way to make healthcare accessible to our community. Because so much of that information is behind the curtain for no good reason."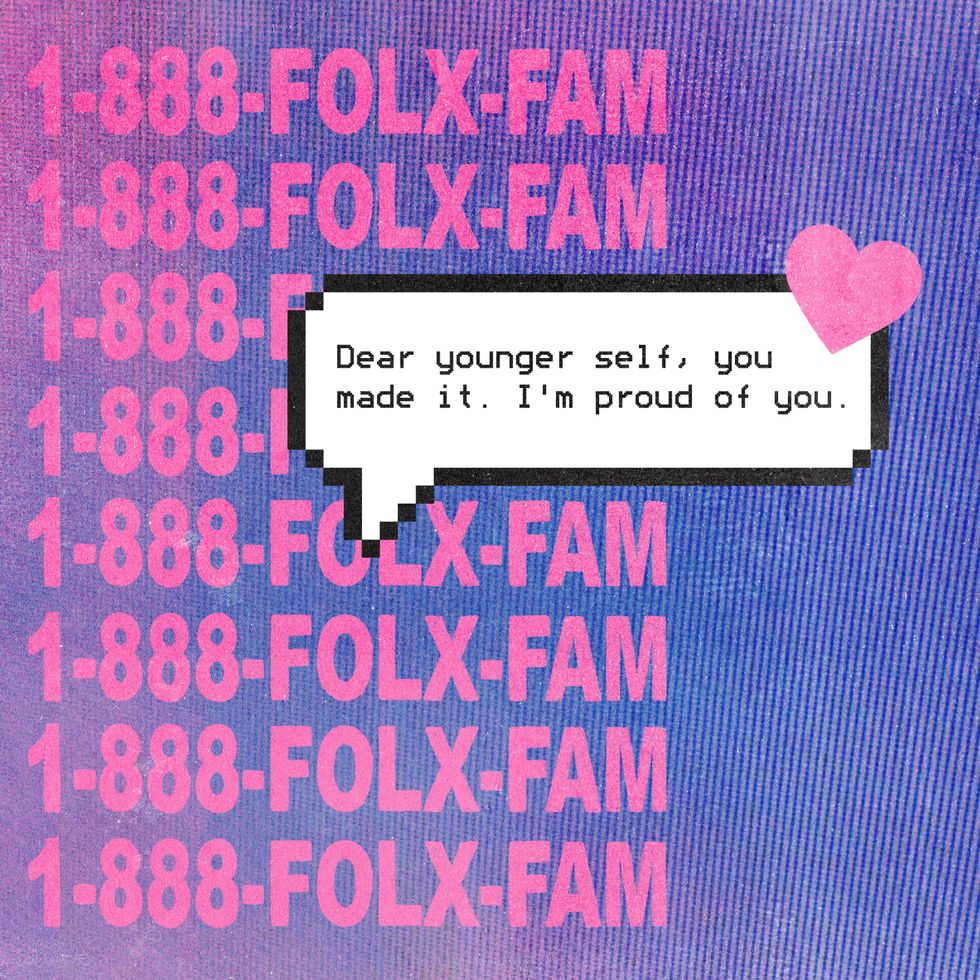 In addition to receiving care and having the right resources though, as Breitenstein noted, another big issue for many is the "cis-normative, heteronormative insurance infrastructure," which can still cause problems when it comes to covering things like hormones and gender-affirming surgeries. And as a result, one of FOLX's priorities was to study pricing models and come up with a service that "pretty much outperforms almost all commercial insurance in terms of the direct out of pocket costs." That said, for those who still find the costs for hormones prohibitive, they've also started a HRT Care Fund to ensure they can give everyone access to what they need.
Down the line, Breitenstein is also hoping to offer sexual health and wellness care, as well as family planning services with a focus on community. But until then, FOLX will continue to expand across the country with their mission of finally bringing a better kind of healthcare to queer and trans folks.
"No muss, no going to the pharmacy, no being dead named, no being shamed for being on prep, or whatever. Do your labs at home, so a lot of what we can do, we can also do your labs at home as well," they said. "So for people living in Joplin, Missouri, they can get care as easily, as excessively and as beautifully as somebody living next to Callen-Lorde with a friend at the admitting desk."
Welcome to "Internet Explorer," a column by Sandra Song about everything Internet. From meme histories to joke format explainers to collections of some of Twitter's finest roasts, "Internet Explorer" is here to keep you up-to-date with the web's current obsessions — no matter how nonsensical or nihilistic.
Photos courtesy of FOLX Health
From Your Site Articles
Related Articles Around the Web