Feeld Celebrates New Era at ARTSPACE
Feeld, the popular dating app "for the curious," is debuting a full refresh of its app's aesthetics and interface — a manifestation of the company's continued evolution as a space for self-exploration and connection-making. To celebrate the app's new era, Feeld threw parties in seven cities around the world on November 14, including one at New York City's PUBLIC Hotel.
The NYC party acted as both a debut party for the new branding and a social mixer for local Feeld community members; guests were greeted at the door with stickers identifying whether they were looking for "lovers," "friends," or both for the night. DJ Bearcat and host BOUND curated a flirty vibe on the ARTSPACE dance floor, with a brief break for Feeld CEO Ana Kirova to introduce the app's new identity with a short speech and a sensual branding video.
"The magic of Feeld is in opening up the world to endless possibilities and placing individual experience at the center of connecting deeply with others," Kirova said, "something reflected in the continuous evolution of our platform in response to our growing community."
Notable attendees of the celebration included actor Tommy Dorfman and The Real Housewives of New York City star Brynn Whitfield. Both Feeld enthusiasts themselves, Dorfman and Whitfield agreed that, while dinner is great for a first date, something like renting Citi bikes and gallivanting around Central Park is much more exciting.
Dorfman and Whitfield both embody Feeld's passion for sexual exploration and were characteristically open about their sex and dating lives as they mingled at the party. Whitfield and I discussed the pros and cons of hooking up with exes (she encouraged me to do so) and the general flexibility of sexual identities in the modern age.
"Well, I'm a bottom," Whitfield proclaimed, "but definitely a power bottom."
The redesigned Feeld app — which was co-created with Feeld community members — is rolling out in the coming week.
Photos via BFA / Deonté Lee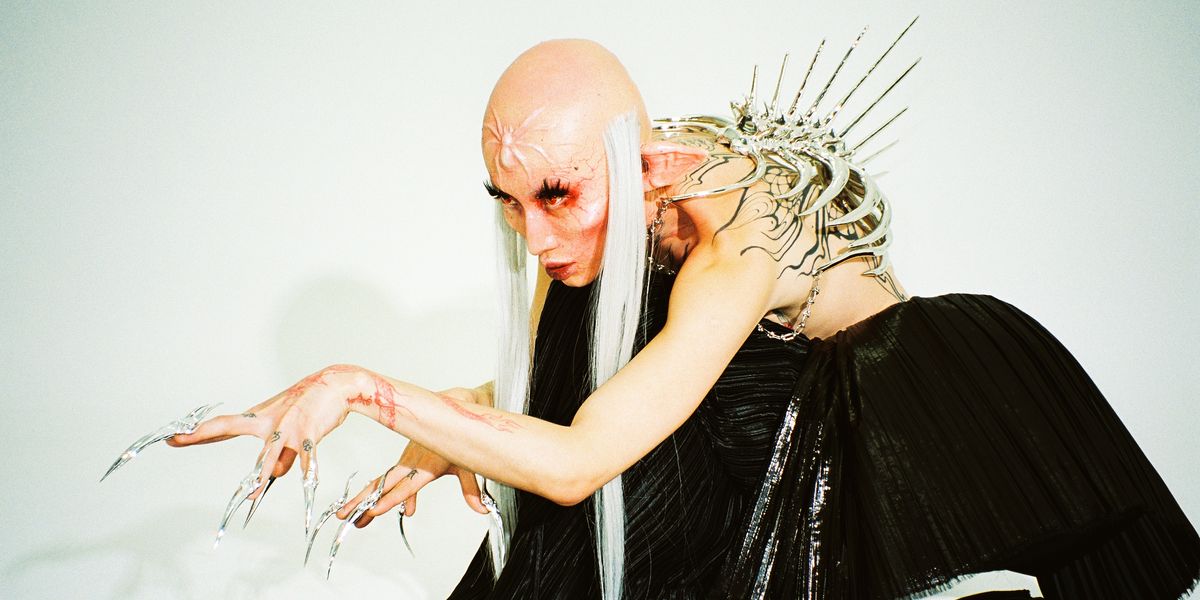 Beauty
Story by Andrew Nguyen / Photography by Sarah Pardini / Styling by Marta Del Rio / Makeup by Kelton Ching
Story by Andrew Nguyen / Photography by Sarah Pardini / Styling by Marta Del Rio / Makeup by Kelton Ching
28 November