New York-based experimental pop artist Emergency Tiara has a sound that can only be described as a masterful mix of Japanese pop-rock, uptempo 60's tunes, fast and fine rhythms that seem to be inspired by Tokyo, and straightforward lyrics. ET, who was born in Tokyo with the name Juri Jinnai, isn't afraid of leaning into the strange and unique with her bubbly escapism. But make no mistake: she doesn't hide behind all the color and theatrics. At the core of her music is authenticity, and the celebration of different people's authentic selves.
ET has been immersed in the fashion circuit, having performed in a number of fashion parties held in New York, including Fendi, Bulgari, and Escada. And though she occupies a space in such a seemingly exclusive industry, and has a love for fashion, she maintains the mindset that everyone is equal and deserves to be treated as royalty — especially her fanbase. "This world is so fucked up. If I can provide any moment, any second or any opportunity, I want everyone to feel like a prince or princess," she writes in a statement. "We've been fortunate enough to perform largely for LGBTQ and fashion communities, who treated us like superstars, and it's been an absolute honor and thrill to play for these crowds."
PAPER premiere's Experimental Tiara's latest single, "Do Not Disturb," which is the fourth track on her upcoming record, Unsophisticated Circus. The song is a bop that unmistakably draws from contemporary Japanese music, but somehow also maintains a retro feel. The lyrics speak about something personal, but also totally universal in the eyes of the artist. In an exclusive statement to PAPER, ET writes, "'Do Not Disturb' is an exercise in self-love, acknowledging the bandwidth of patience, when it comes to toxic individuals and relationships."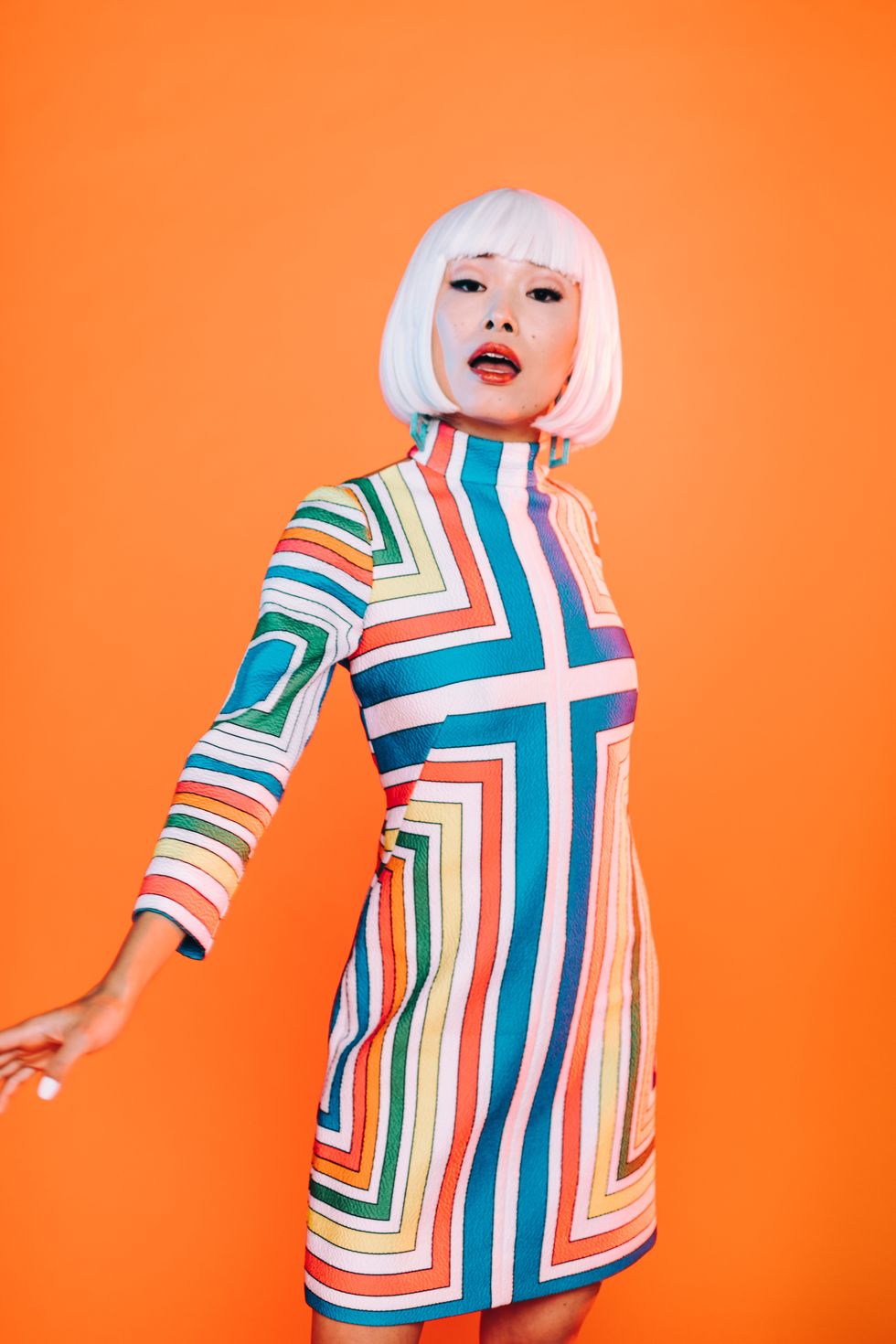 "I used to believe that we can change people if we remain patient, even when they are toxic. Then, I realized that most of the time, they will only change if they decide to change, themselves." She continues, "So, it's not always the best practice to waste your time, love and energy on toxic people, and sometimes it's best to just move on. If the universe cares about them, they will go through tribulations that will help them grow in the longterm. Until then, I 'shut the door.'"
Regarding her whole forthcoming album, the idea of "oneness" is key. "Everyone has an impact and influence on the world around them, and we have a massive responsibility to do good as key players on planet earth," she writes in the statement. "My goal is to offer optimism and hope in a world that may be incredibly bleak at times. Much like a circus, the world is maddening and plumb crazy, but everyone plays a part and we have to remember that despite our differences, we are all equal players in the ring."
ET concludes, "So hopefully there's a song for everyone, and the gratitude that I felt in the moment — for beauty in the authentic self — is palpable on the record. We are all equally important and valuable! "
Listen to "Do Not Disturb" below.