Dorian Electra is the gender-fluid icon that has been quickly radicalizing the way we think about pop. Their collaboration with Charli XCX, "Femmebot," off of Pop 2 quickly put them on the map and then they cemented their position as a unique voice in the pop landscape with the incredibly steamy corporate S&M anthem "Career Boy" earlier this year. Dorian's energy is infectious, looming larger than life in their self-directed videos which prove they're a name that won't be leaving our lips any time soon.
In the video for their latest single, "VIP," Dorian plays the role of "club bro" opposite K. Rizz's mid-2000s pop diva. Dorian interrogates the artificiality of power hierarchies created in the club revealing signifiers like the velvet rope, bottle service, and entourage to be hollow status symbols that are easily stripped away. The very acronym VIP, or "very important person," implies a dichotomy of importance between those who get the luxury of a special wristband and the club-going commoner.
Related | 100 Women Revolutionizing Pop
As K. Rizz tears up the dancefloor, we see her gradually siphon away VIP members from Dorian becoming the center of attention and the actual most important person at the club. As a result we see Dorian get thrown out and contemplate what it means to be a VIP singing, "I'm just a VIP/ You don't even know me/ Step behind the velvet rope to find out/ I'm just a cool guy, yeah/ You can sit by my side, yeah."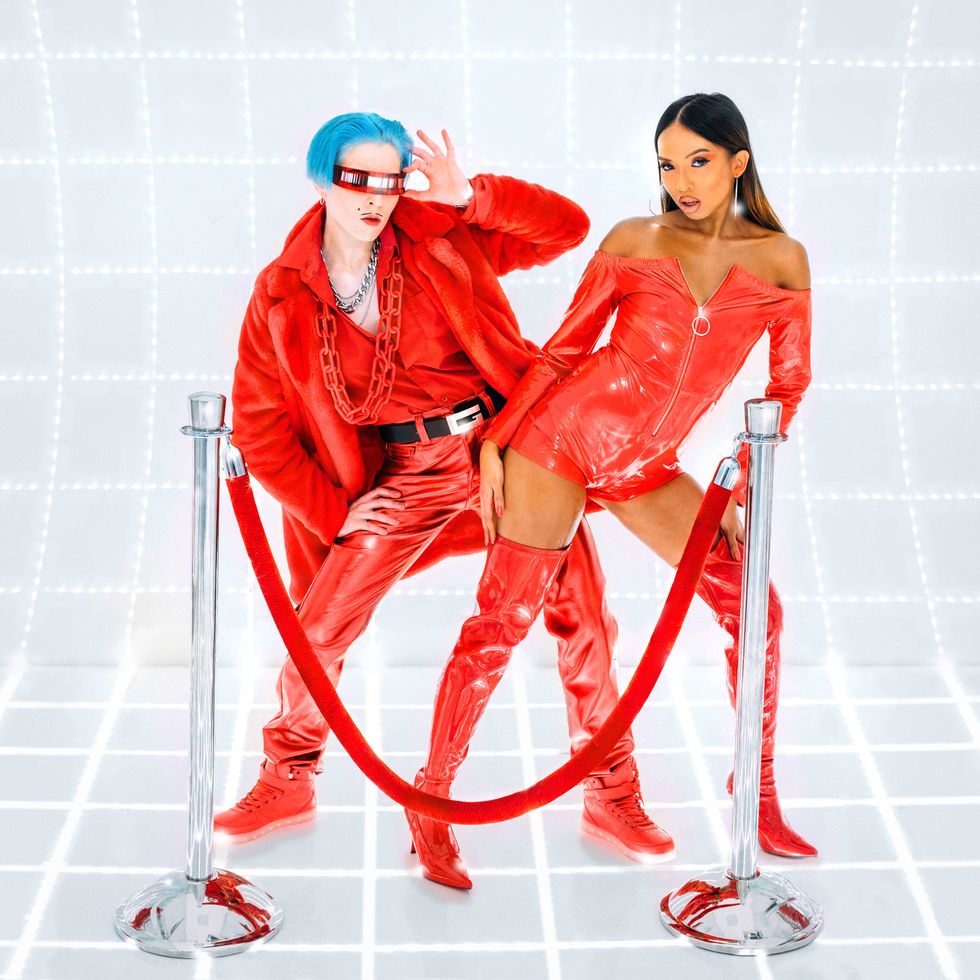 Through the satirical lens that drag affords them, Dorian exposes the connection between privilege and wealth. A VIP wristband is accessible to those who can afford to pay extra and while money can get you bottle service it cannot not make you a fundamentally more interesting person. Dorian's character is ultimately saved by the generosity of K. Rizz who is able to see past the bravado and welcome them back in. We all want to be VIP's at the end of the day not because of the perks but the recognition that we are someone of worth, someone who is an important person.
Watch the PAPER premiere of Dorian Electra's "VIP," below.
Photos Courtesy of Dorian Electra