From spearheading YouTube's expansion into 360-degree livestreams to bringing virtual reality to mass media, D∆WN (FKA Dawn Richard of Danity Kane) is earning the mantle of "Pop Star of the Future." But it took a long time for her to reach this point, because, as D∆WN explains, she and many other "nerdy" black girls are not often encouraged to pursue their passions in tech, animation or other new media arts. On the heels of the release of her new album, Redemption, she details her love of tech's infinite possibilities and why she was always a little too "off-kilter" for mainstream entertainment.
I've always been a fan of the idea of creating a persona via your hands -- illustrating something. I grew up loving anime and manga, and I was a Bleach girl through and through. I think the first inspiration for me was when I saw Courtney Love do Princess Ai. Everything about anime itself was interesting and beautiful to me.
I was always a nerd and always off-kilter, but I never saw it as 'off.' I was just me, but I didn't realize that I was so different until I looked around and there were not a lot of people like me. If you look at Making the Band, I was wearing fairy patches. But the show never gave me a chance to express that side of myself. They saw me as one thing, and the TV show presented me in that way. I mean, I named our girl group Danity Kane. She was the anime character I created in high school! It wasn't a normal name to give a pop girl group. And at first [my group mates] were like, "Nah." And then Puff [Daddy] was like, "I wanted to name you guys 'Queen 5'." And then the girls were like, "Yeah, nah, Danity Kane [it is]."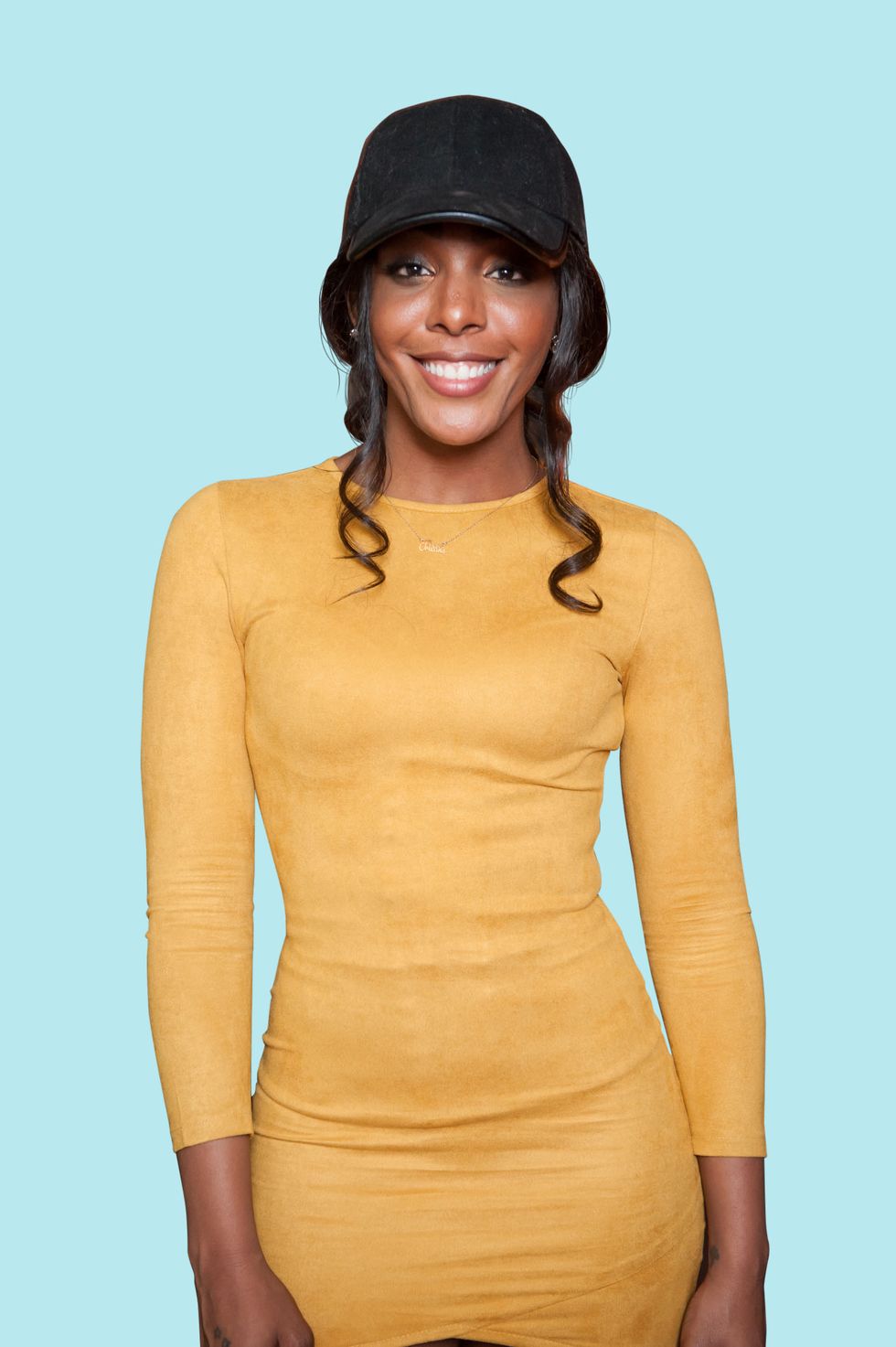 Black women are never presented with [the idea of going into animation or art] growing up, wherever we were. But I think we're out there. I think there's a lot of people of color that are nerds, that are geeks, that are into gaming -- the light isn't shone on them. And I think as time progresses, we'll start to see it.

I had to create the place for myself. I had to learn. I had to study to be able to compete. Because tech is ever-changing. So every time new coding happens, every time a new software presents itself, you've got to learn that software. You're never not a student, and you've got to be willing to do that work.
[Tech is] has a lack of diversity and it's intimidating at first, because I'm not coming with a degree in computer science. I'm not coming from Silicon Valley. I'm an artist who's putting herself into the tech world, which is a very different perspective. There's always a bit of intimidation, where you think, "Will you succeed in this? Because you're not built from this." So I [was forced to] do my homework because I wanted to make sure when I brought it to the table, it wasn't as a singer, but as an actual tech person. So I learned how to code. I just took a class in Maya. I started researching VR around the end of Goldenheart era -- and it was so new, no one had any information about it.
But now you're seeing more. Like with what Björk is doing now, it's just beautiful. And of course I don't have the funding or the backing as Björk does, but to be a girl with no label, doing this all on her own, and be a black girl doing it, it's incredible. I'm quite excited for what that means for us as black girls who love anime, black girls who are in the comic world, black girls who are in animation, where you're starting to see a flux of that. People like Roxane Gay, who was just asked to be the Marvel writer. And then to see Riri Williams, the new Ironman girl, she's black. And now Adult Swim and I are creating a new series.
The appreciation of the black girl, the black nerd girl, is coming. And I love that I'm a part of it.
As told to Sandra Song
Photo by Steve Lucero/BFA.com
More from the issue:
Bella Hadid Like You've Never Seen Her Before (cover story)
Fran Lebowitz On Donald Trump, Protests and Moving to Canada
Remy Ma On the Importance of Women Working Together
Hayley Kiyoko On Understanding Her Sexuality and Finding Her Voice
Young Thug On the Fight Against Poverty
Sign Up For The Morning PAPER