Leading up to Air Max Day, rising model and stylist Dara Allen has teamed up with photographer Mayan Toledano on a new editorial project for Nike. In her first solo styling project, Allen styled every look that she then modeled for the series, which was shot by Toledano in a house in Ditmas Park, Brooklyn. Allen sports Air Max 270 throughout, Nike's first 100 percent lifestyle Air shoe, "designed with the same rigor as sport performance but for the demands of all day wear," Nike says.
Related | 14 Female Designers Reimagine Nike's Most Iconic Sneakers
Allen said she had a lot of fun styling and modeling, though the experience was daunting at first. "At first, I was frazzled trying to organize and compartmentalize my thoughts, but as the day went on, finalizing the looks became so quick and instinctual. I could have kept going!" She also talked about her styling process, saying, "It was really like playing dress up. Letting the Air Max 270 and the setting be the starting point and then using the Nike clothing strictly for their shape, color and texture. I had specific silhouettes in mind and with one of my best friends Stevie Triano assisting, I just approached the rack like a magpie taking anything that caught my eye and throwing it on my body to achieve it. I don't treat clothes too preciously. A shirt can be a belt and a sports bra can be a skirt, it's all just cloth at the end of the day. The difference between what you'd wear on an elliptical and what you'd wear to a 1950s sock hop is arbitrary to me, I liked being able to throw Nike into those different contexts."
Toledano said of the project, "I love having a real conversation with the people I work with, so the idea that Dara styled herself added another personal element to the shoot. She has a refreshing approach to fashion and it was cool to see how she made the Nike Air Max 270 her own."
Check out images from the campaign, below: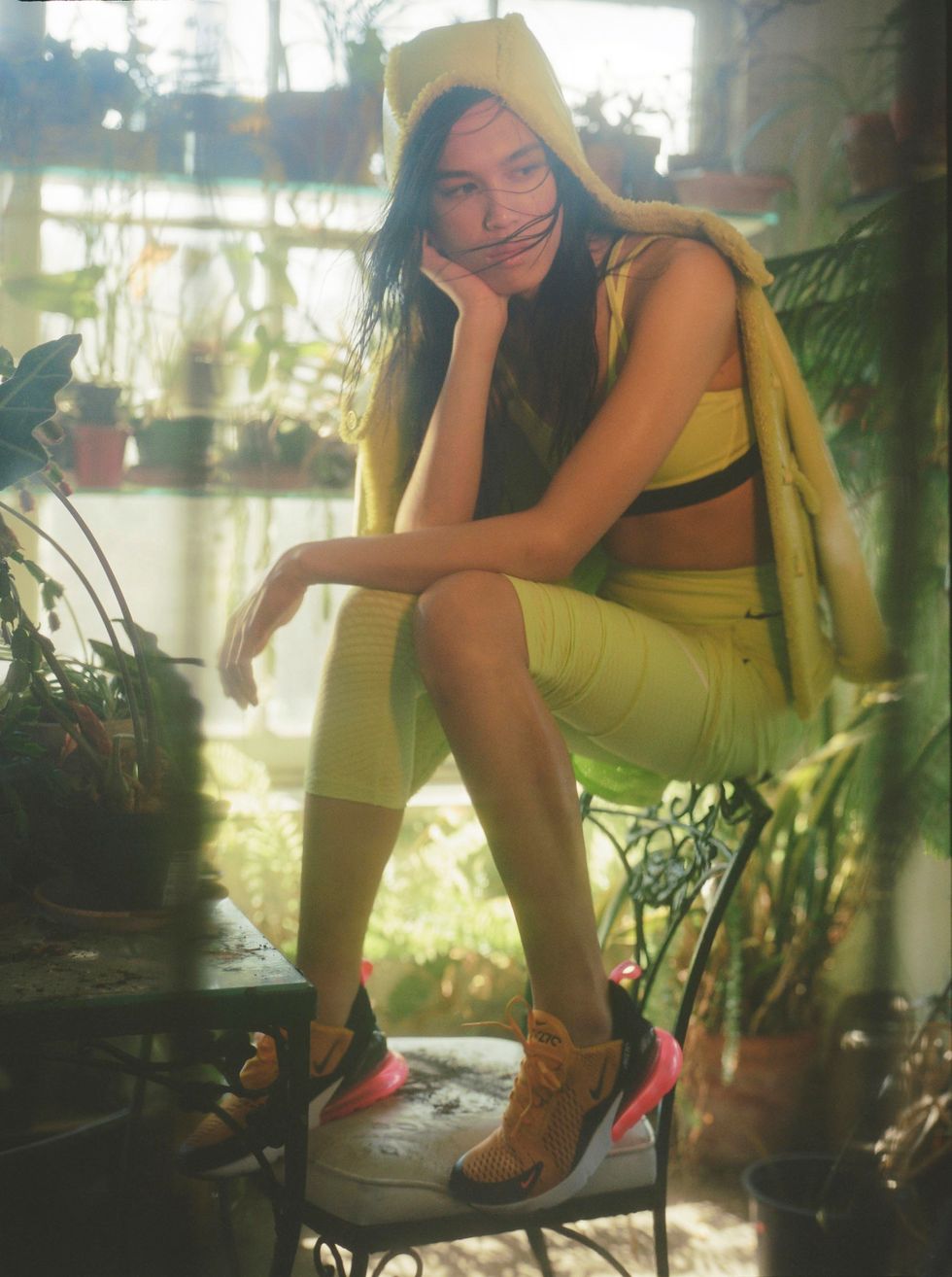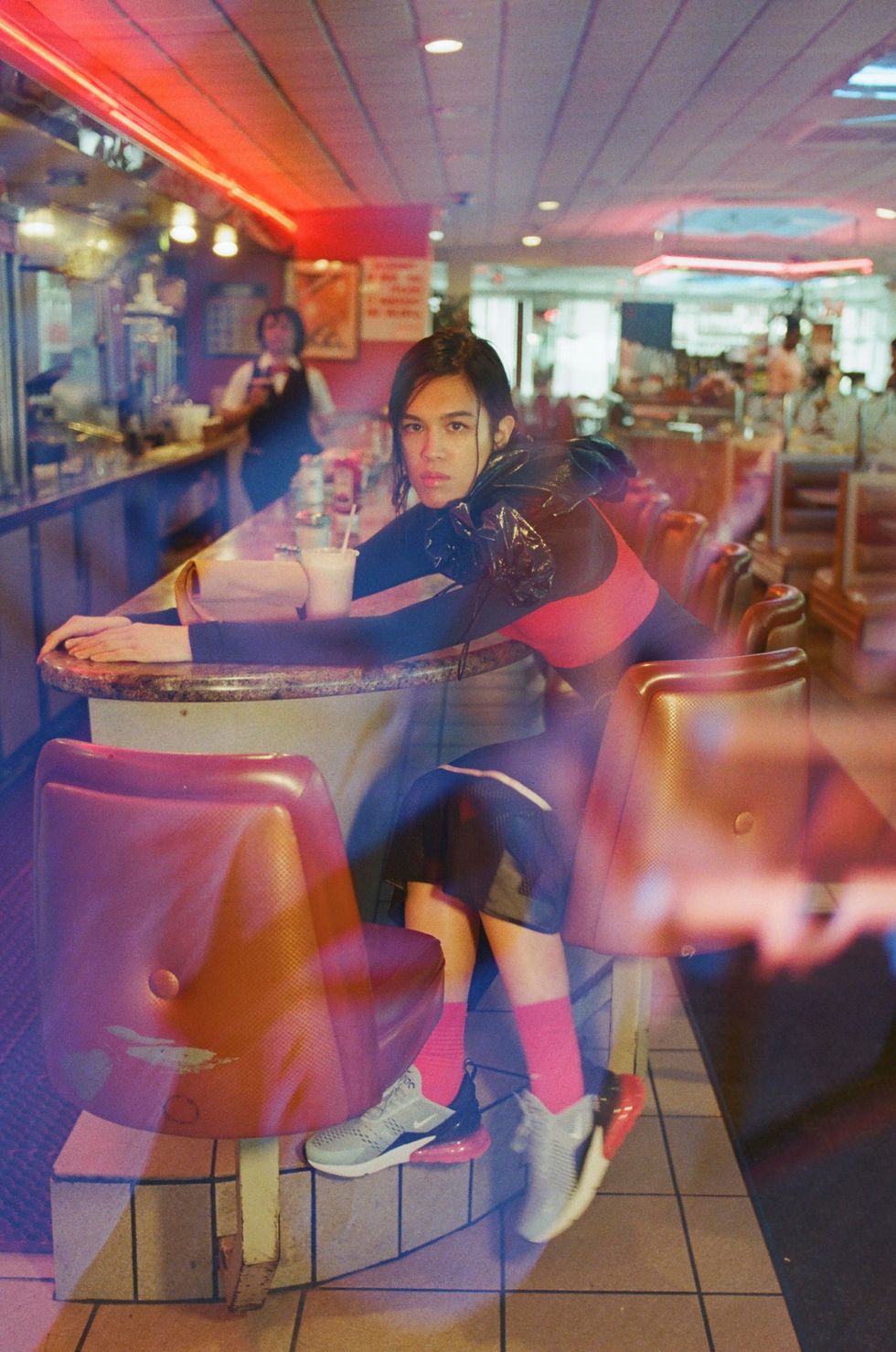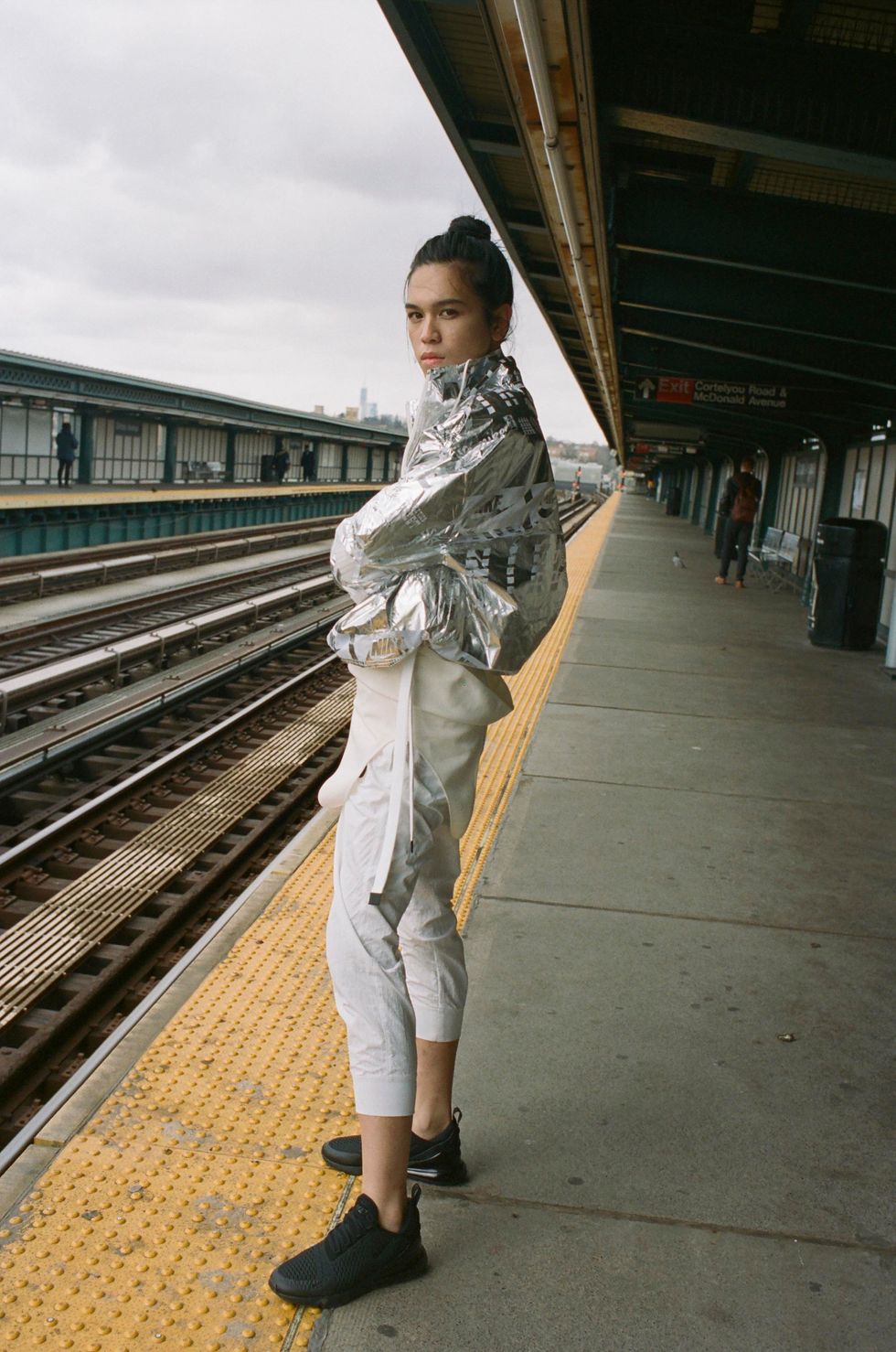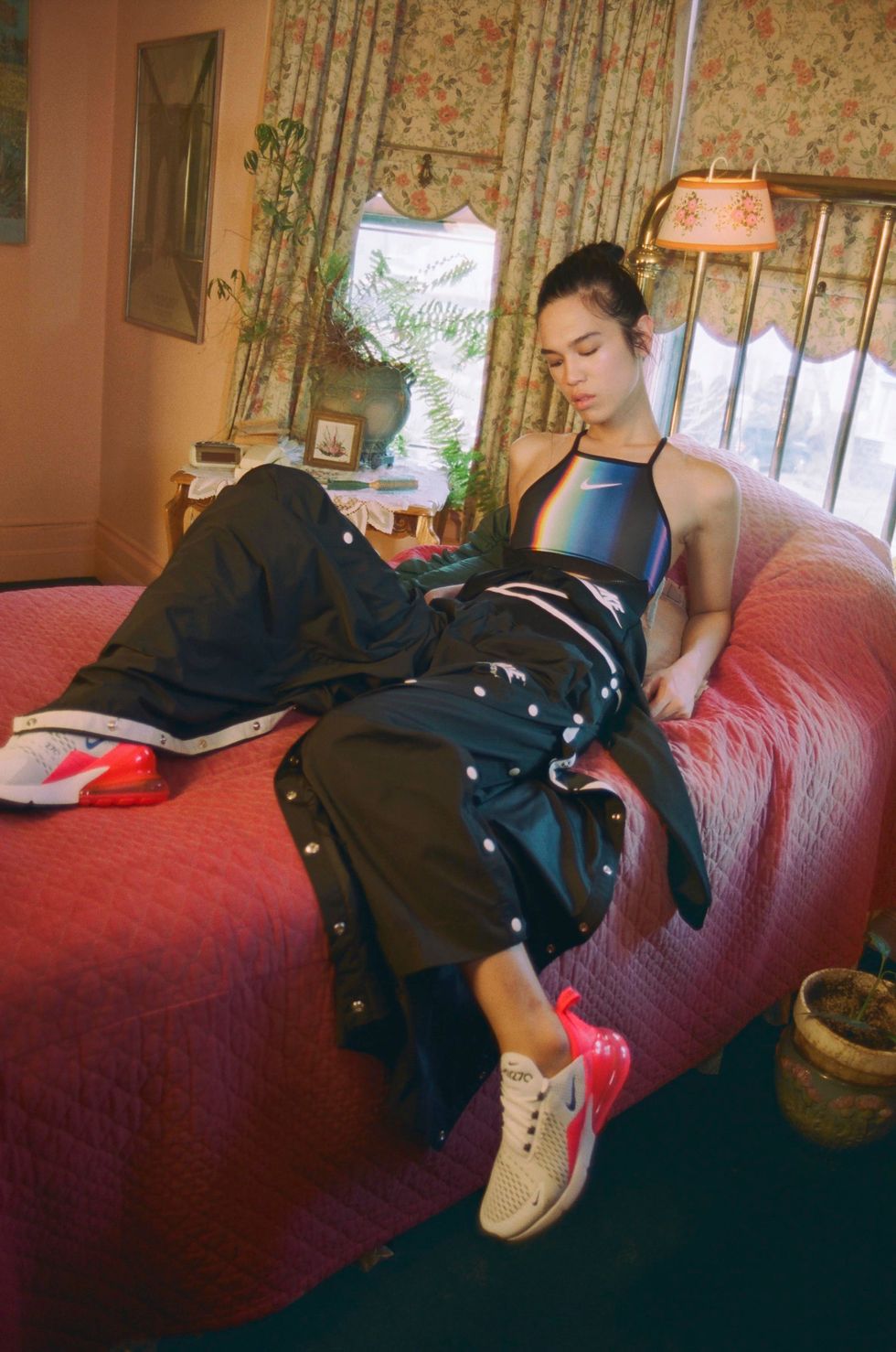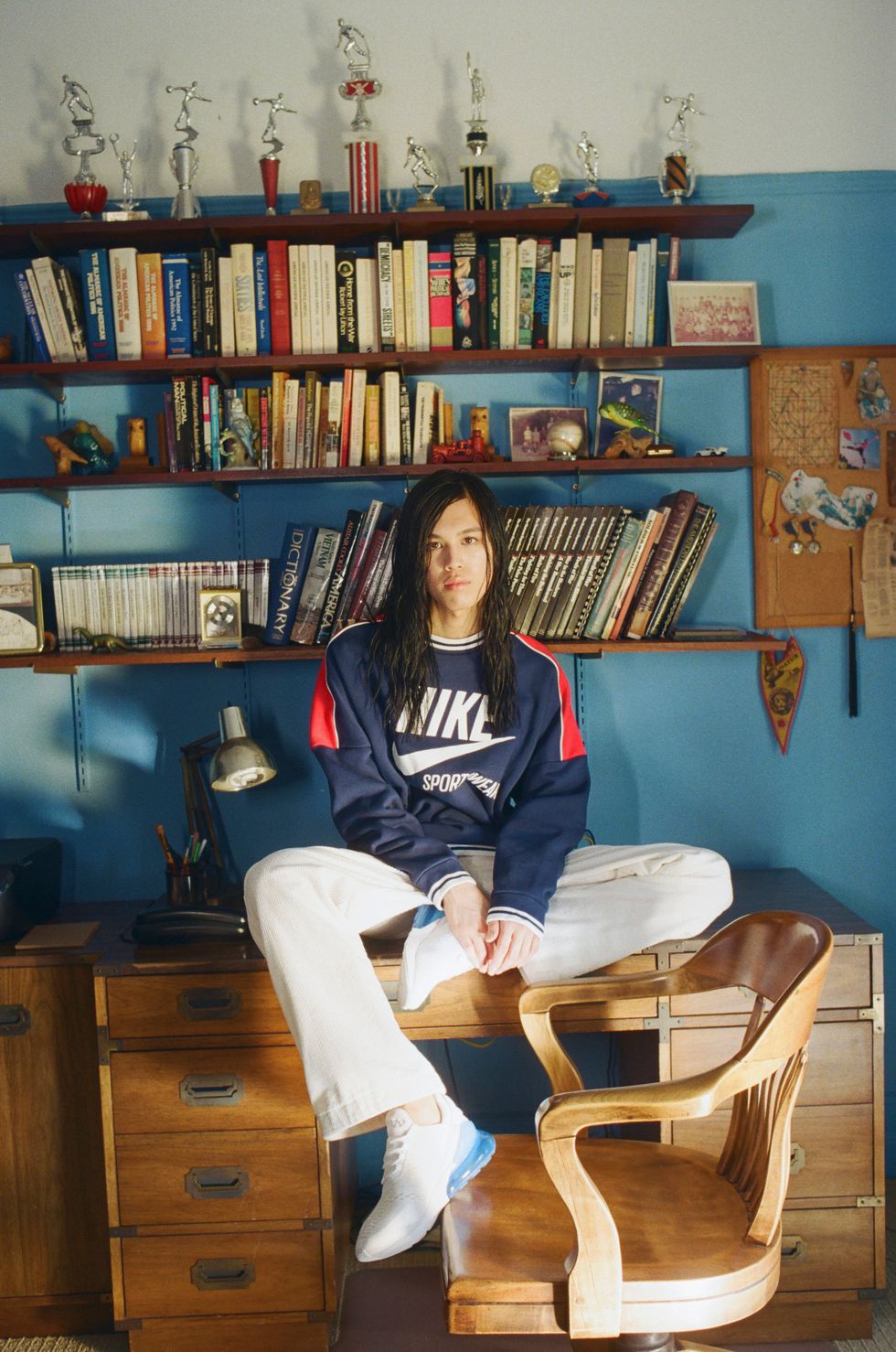 Photos Courtesy of Mayan Toledano