Crystals are known for their ancient healing powers, conduciveness to meditation, introspection and prayer and in today's day and age, aesthetic pleasures. Appealing as they are, there are two major problems with crystal work: the geodes, gems and stones themselves are often expensive and the mass collecting made ever more popular by New Age Instagram accounts has made the practice harmful for the environment.
A new app by Happy Noise solves at least part of this problem by enabling you to send crystal stickers via text, in addition to zodiac imagery. Intricate, precise and labeled, the images are a welcome addition to your keyboard arsenal of emojis, bitmojis and gifs, offering a zen way to communicate.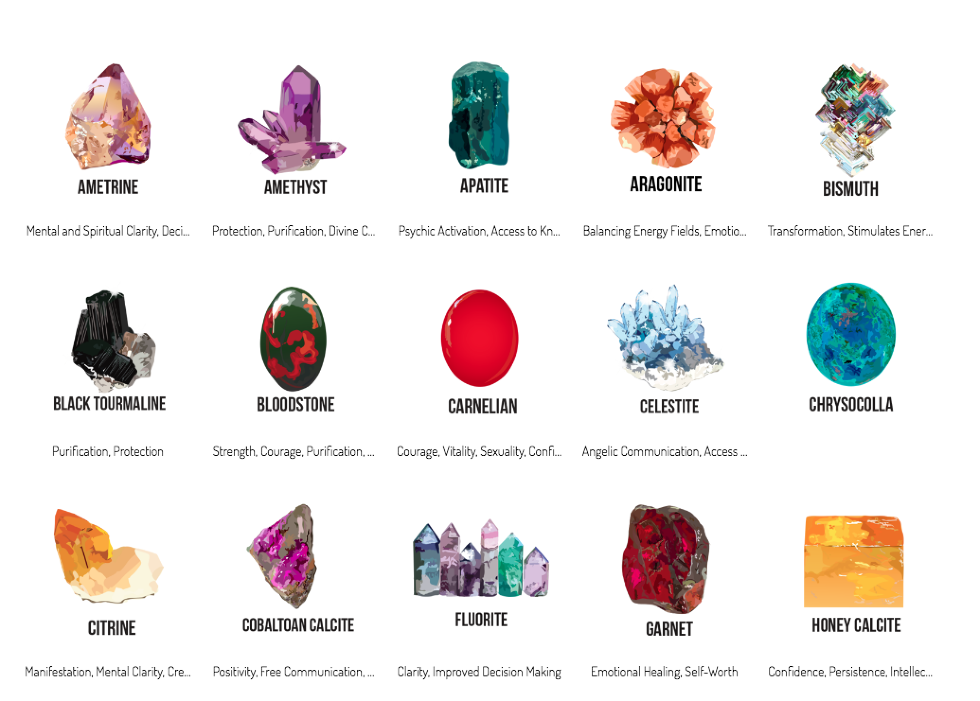 "Happy Noise manifested from our belief in the metaphysical, and has transcended into something magical," the app's creator Jaspre Guest says. "Holding millions of years of programming within them, crystals became our inspiration and our guides. We created modern day hieroglyphics using the power of talismans, in the form of stickers, to inspire those who use them. Our purpose is that Happy Noise serves as a reminder that for all the time we spend on our devices, we can take one moment to help raise the vibration of our world."