It's not often that the casting of a show leaves me so entranced. But something delightful happened at Christopher John Rogers' Fall 2020 show yesterday from the moment the first model walked out.
She sauntered down the runway, walking in a manner that basically demanded your attention. She was in no hurry, strutting confidently with her hands tucked in the pockets of her tangerine-colored, voluminous dress.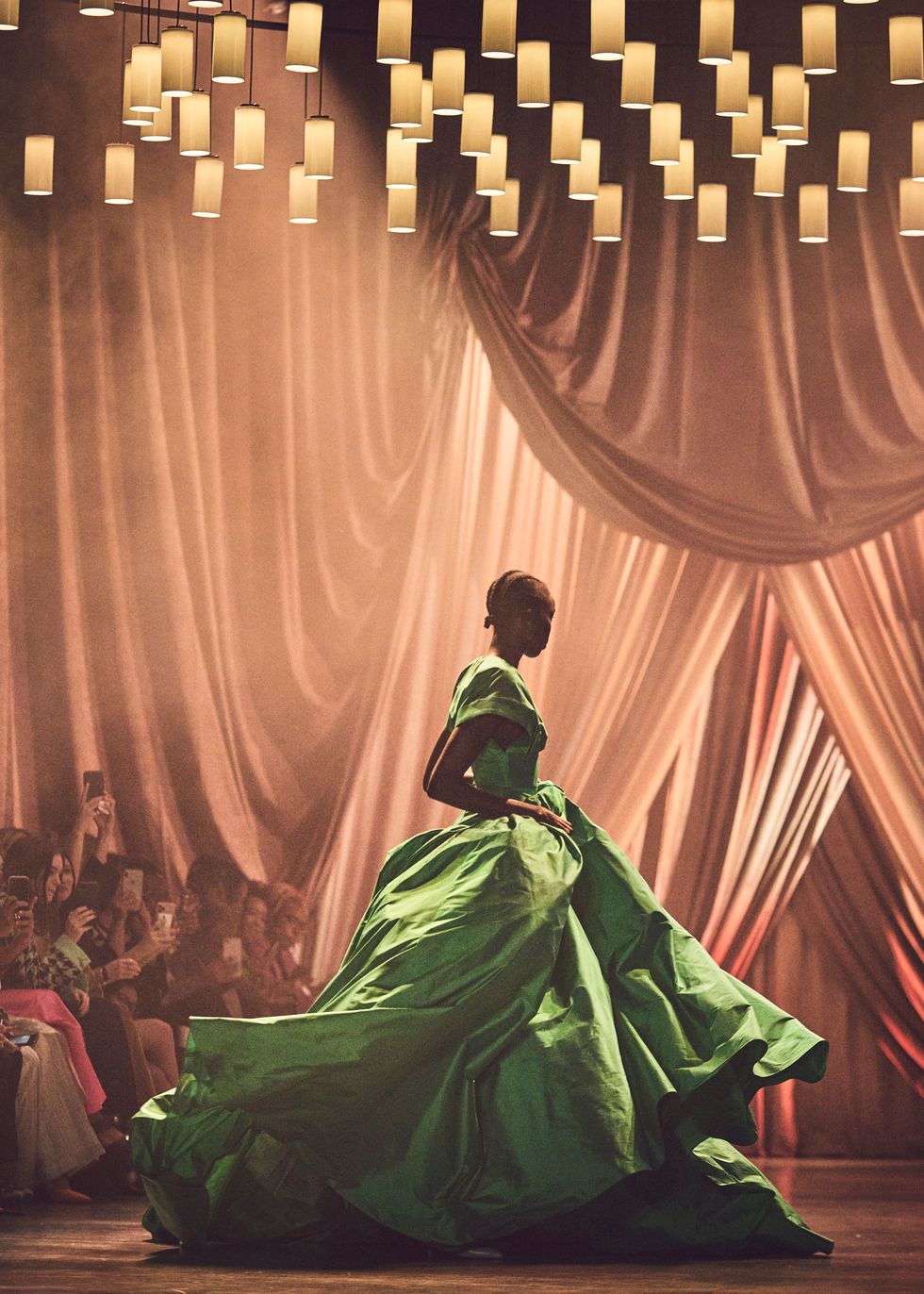 The rest of the cast struck a similar tone, each one waiting in the wings until the model before had her full moment at the very end of the runway. These were women with attitude and presence; They were dignified and sophisticated. (And mostly women of color.)
They imbued the clothes with more personality, somehow possible even though Rogers' designs are already playful and whimsical on the rack. Some even paused in the middle of the runway (hands squarely on the hips) to give a twirl or lock their eyes with you. Chills!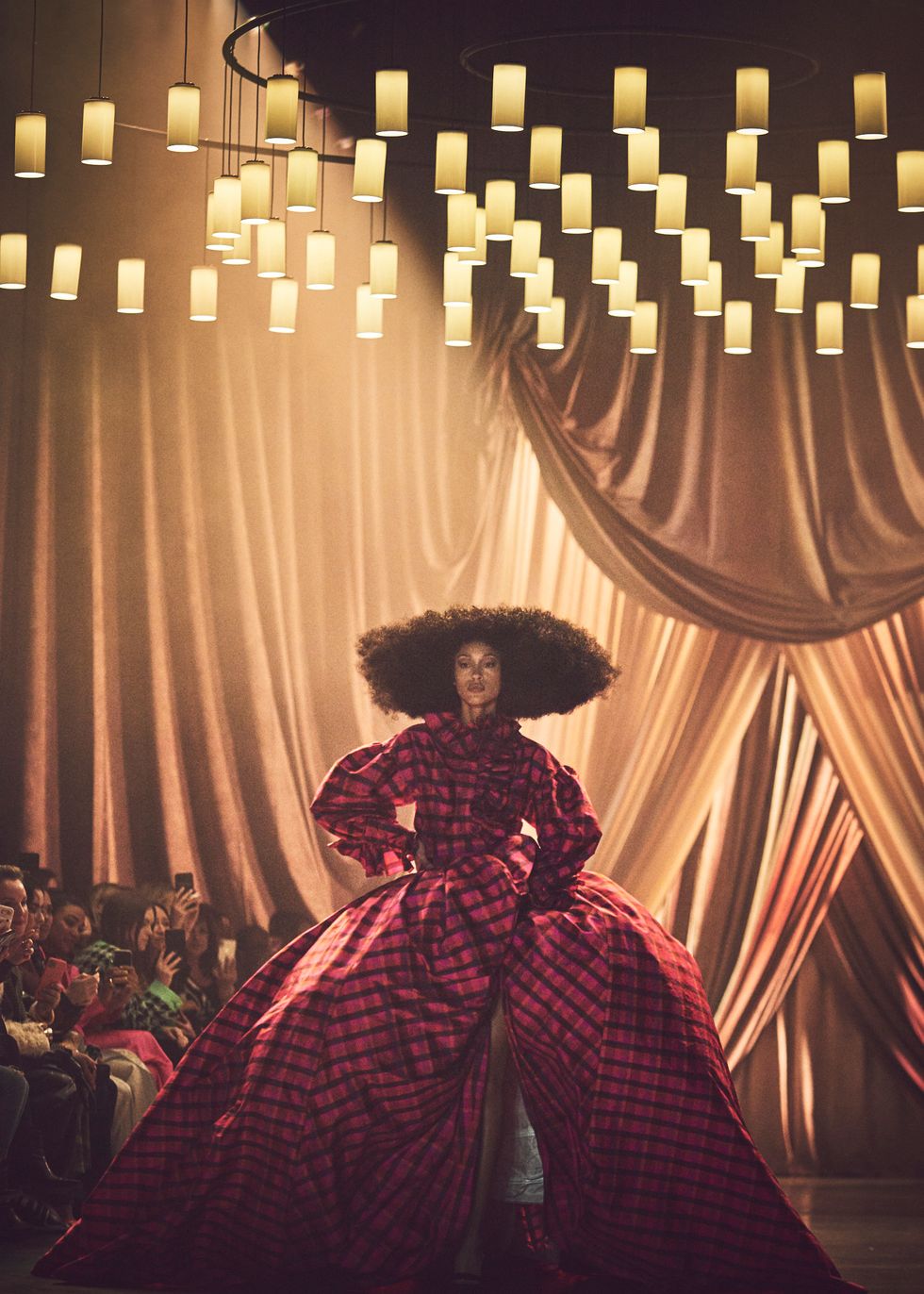 The fact that the models were so captivating should not come as a surprise to those who follow Rogers' work. His sense of loyalty to his close circle of collaborators extends to his models as well, many of whom are his muses and are cast season after season.
As for the collection, his first since winning the CFDA/Vogue Fashion Fund at the end of last year, he remained true to his signatures from past seasons like jewel-toned silk taffetas, an abundance of ruffles and Swarovski crystals and the aforementioned dramatic skirt shape.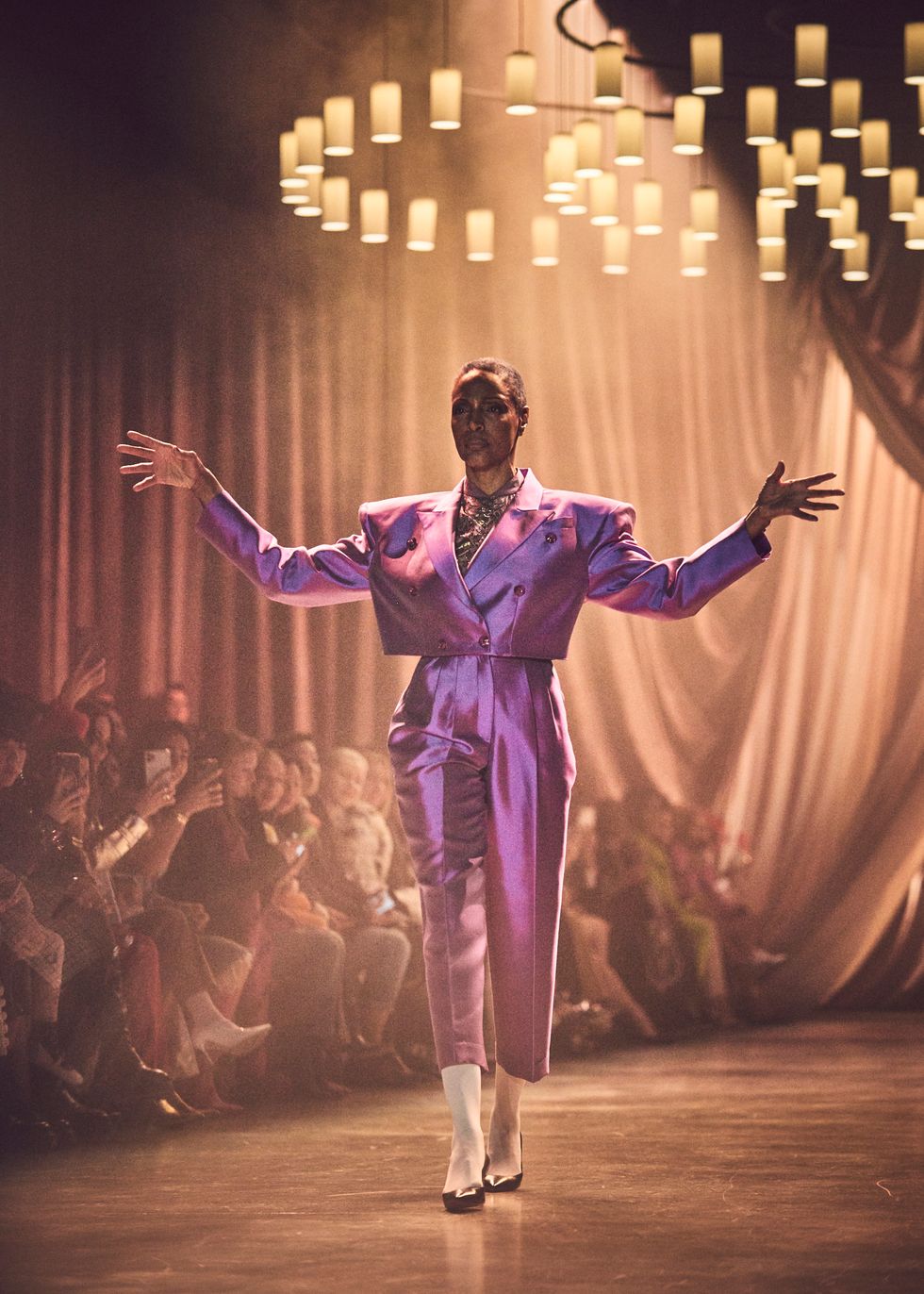 But he also introduced some newer elements like cropped suits with wide shoulders and cinched waists. The tailoring contrasted nicely with some of the draping on the feminine frocks that he's known for — particularly, the pair of dramatic gowns that spanned entire width of the runway and drew gasps from the audience.
But there were also pieces that skewed more commercial as well, a fitting proposition since his clothes are finally being purchased by retailers and buyers for their stores. This came through in the streamlined dresses and silhouettes that hugged closer to the body.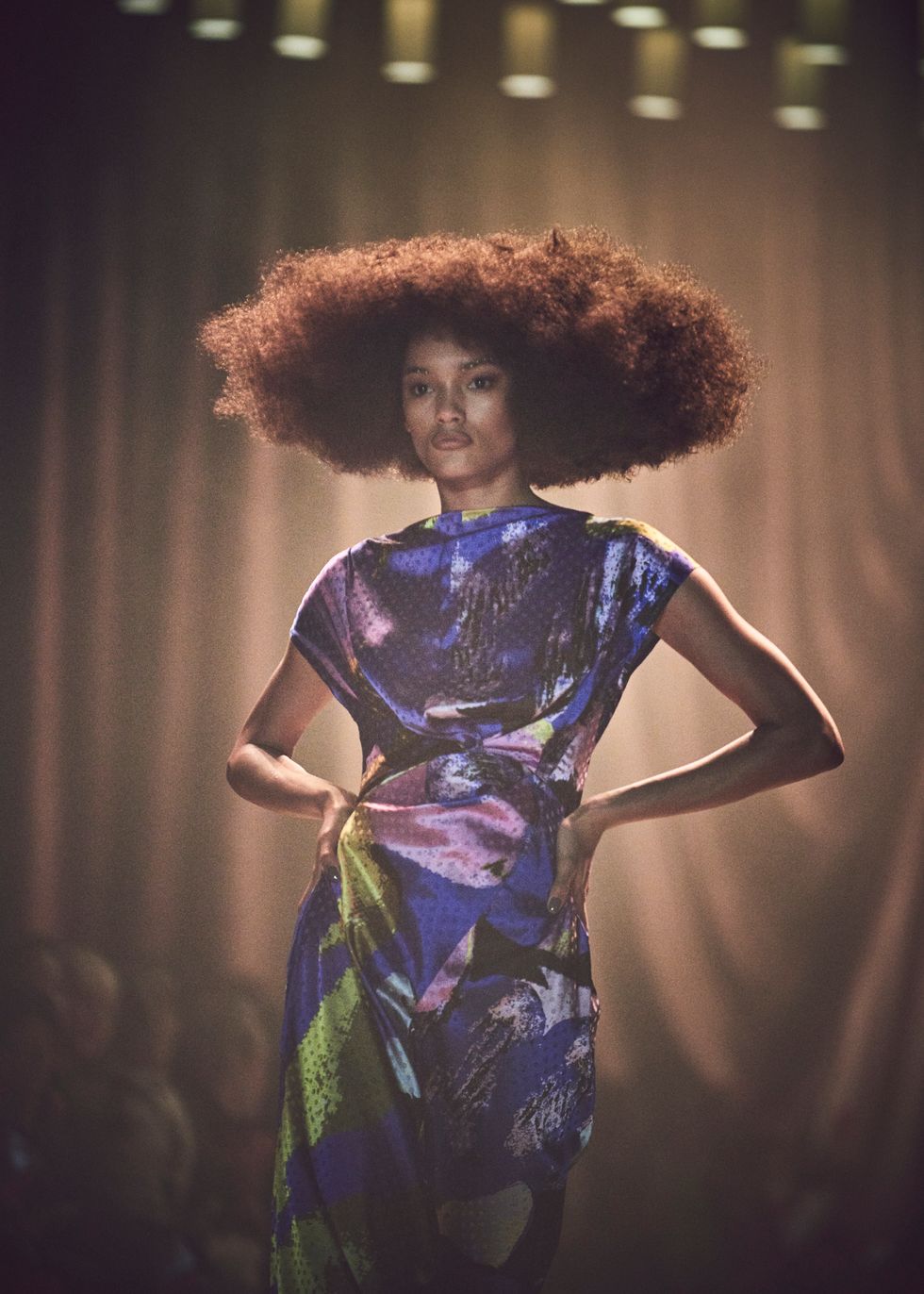 By the end of the runway, a beaming Rogers stepped out to take his bow and acknowledge the cheering crowd, which consisted of everyone from his best friends to drag queens to important retailers. While seemingly everyone had been complaining about the lack of star power on the NYFW schedule this week, Rogers' show was an important reminder of why we fell in love with fashion in the first place.
See below for more photos from Christopher John Rogers' Fall 2020 show.