In the days following a mass shooting sales for disturbing items like bulletproof backpacks tend to surge, according to Yasir Sheikh, the president of Florida-based Guard Dog Security which produces protective products (including the backpacks). While he declined to share sales numbers, The Cut reports that he said the backpacks tend to sell themselves after massacres like Wednesday's shooting at Stoneman Douglas High School in Parkland, Florida. It was the seventh deadly school shooting in the US this year alone, and the country's third deadliest after Virginia Tech and Sandy Hook.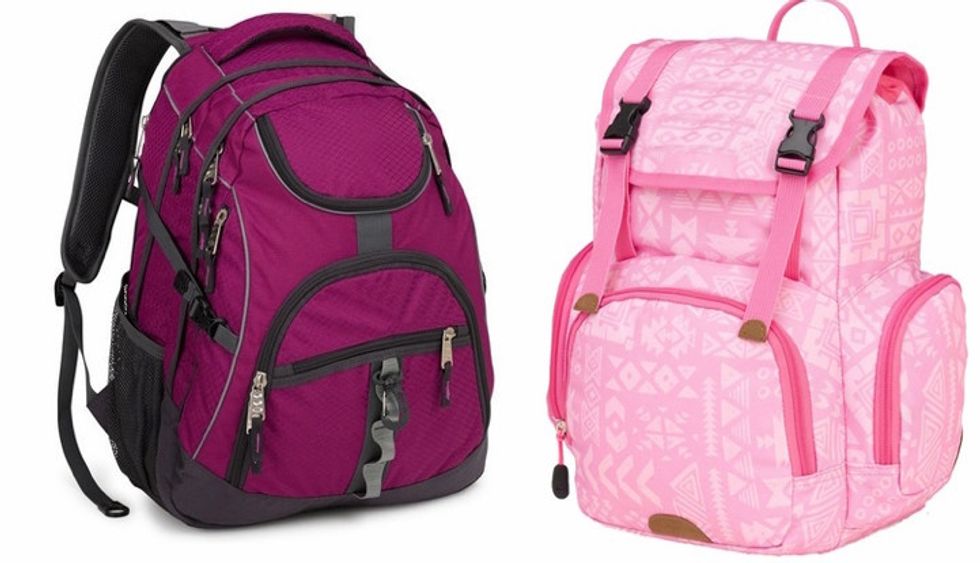 Two bulletproof backpacks from Bullet Blocker
Sheikh began selling the backpacks five years ago after 20 young children and six adults were murdered at Sandy Hook Elementary School in Newton, Connecticut. He reports that sales have been consistent since then, though there is typically a spike right after a shooting. "Sometimes we see it instantly, sometimes it's a few days afterward," he told The Cut.
Real Housewives of Atlanta star Kim Zolciak-Biermann shared an Instagram on Wednesday evening saying the backpacks were "better than not having anything at all."
TMZ also reports that a company called Bullet Blocker saw a 30% spike in sales of its bulletproof backpacks the day after the shooting, with most of the bags headed to Florida. (Its bright prink version is currently on sale). The company, which was founded by an Army Ranger following the Virginia Tech shooting, also reportedly sells luxury bulletproof items including a Gucci bomber jacket, Hermes bag, and an Armani "Wall Street Suit," which is about as 2018 as you can get, and we're not even 50 days into the year.
For ways to help the victims of the Stoneman shooting, head here.
Image via Bullet Blocker