Brooke Lynn Hytes is a force to be reckoned with. The Canadian drag queen — the first to join RuPaul's Drag Race — was known as one of the frontrunners in the 11th season of the drag competition, and ended up winning second place. And though she may not have taken home the crown, but it's her bold yet tastefully fashion-forward style, her grace and poise as a ballet dancer, and her charm that make the self-proclaimed Queen of the North a fan favorite.
Hytes continues to shine with major performances all over the country, fabulous fashion shoots, gracing the cover of New York Magazineas one of the most powerful queens in America, as well as being a huge LGBTQ+ icon in Canada. Now, she sends a message of confidence and empowerment with a collaboration with a brand she loves, UNCUFFED — a leather accessories brand by Olga Barsky. "There's something sexy about leather. The smell, the texture," Hytes wrote in a statement to PAPER. "I've been a fan of UNCUFFED for years, and last year I was lucky enough to have a custom made leather harness made by Olga for a photo shoot. It's still one of my favorite pieces! "
Barsky's work has been featured on Vogue Italia, with gloves worn by Gigi Hadid in a cover story, and as well as another set of gloves worn by Margot Robbie as Harley Quinn in the Birds of Prey movie. UNCUFFED approached Hytes, as she embodied the theme of their new spring/summer collection called "From The Dungeon To The Dollhouse." This line shows how leather can be feminine paired with spring outfits, how it isn't just a practical material meant for cold weather, and how it doesn't necessarily have to be tied to the idea of bondage.
In the photoshoot for the line, Hytes models almost-delicate-looking leather bangles, a leather belt with a huge bow, a red leather bodice that pairs well with pink tulle, and more. "Olga knows exactly what she wants to capture," Hytes wrote in a statement. "I loved the contrast of the feminine pastels with the leather. I felt like a housewife with a leather fetish."
ReadPAPER's full interview with UNCUFFED founder and designer Olga Barsky, and see all the final photos from the "From The Dungeon To The Dollhouse" look book, below.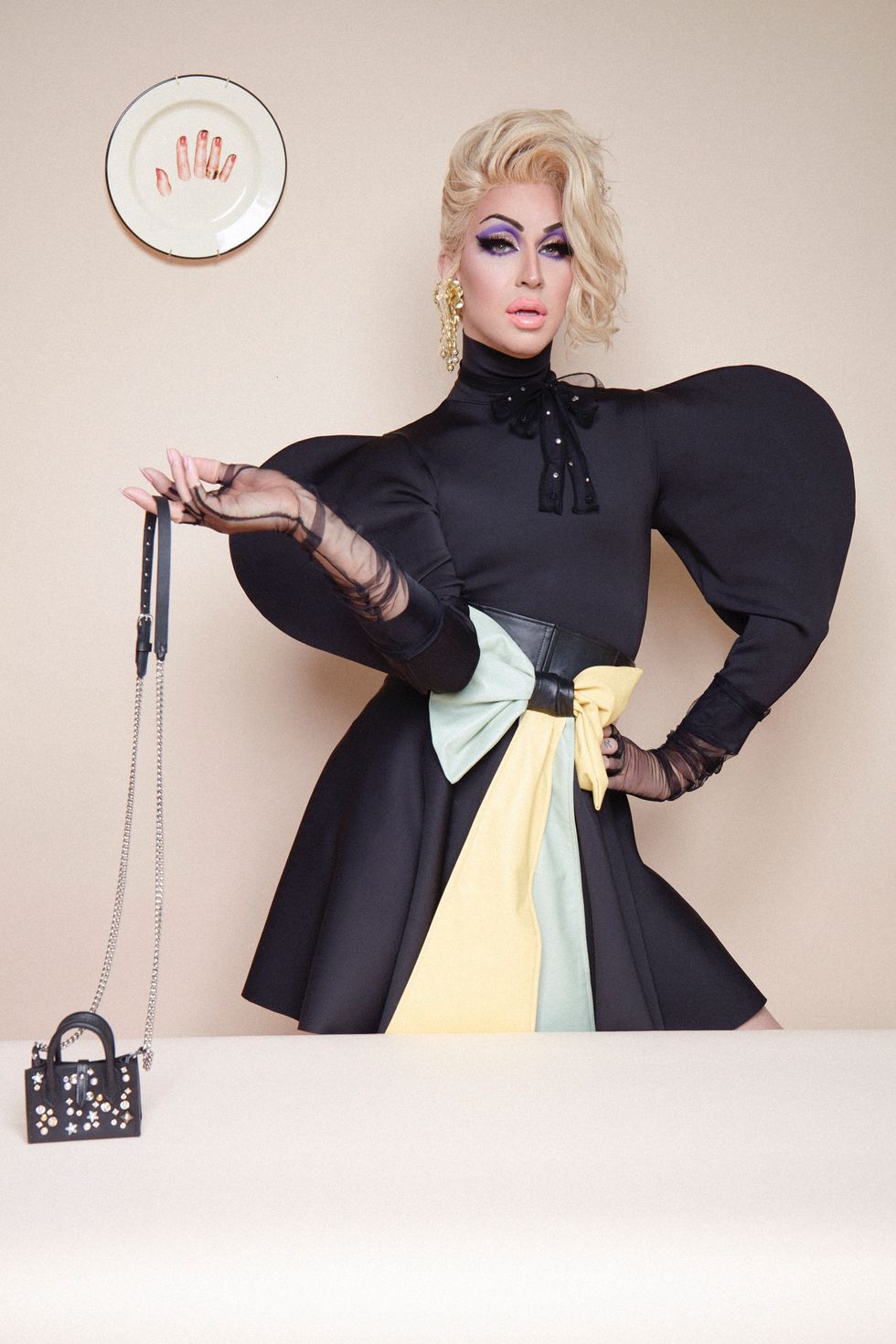 What is UNCUFFED'S goal as a brand?
To create leather accessories that make the wearer feel empowered and badass. I've always been drawn to the transformative power of accessories and love the idea of using them as a way to inject new life into old favorites in your closet. Many of our pieces can be worn in multiple ways, like our extra-long leather ties which can be tied around the neck or looped around the waist.
My secondary goal is to be known for quality. Have you ever saved up and invested in a piece that you love only to have it fall apart after a few years of wear? It's the worst! We spend a lot of time on all those extra details to make sure that our products not only look and feel amazing, but also stand the test of time and wear. I actually care more about how your UNCUFFED piece looks after five years of wear, then when it first comes out of the box.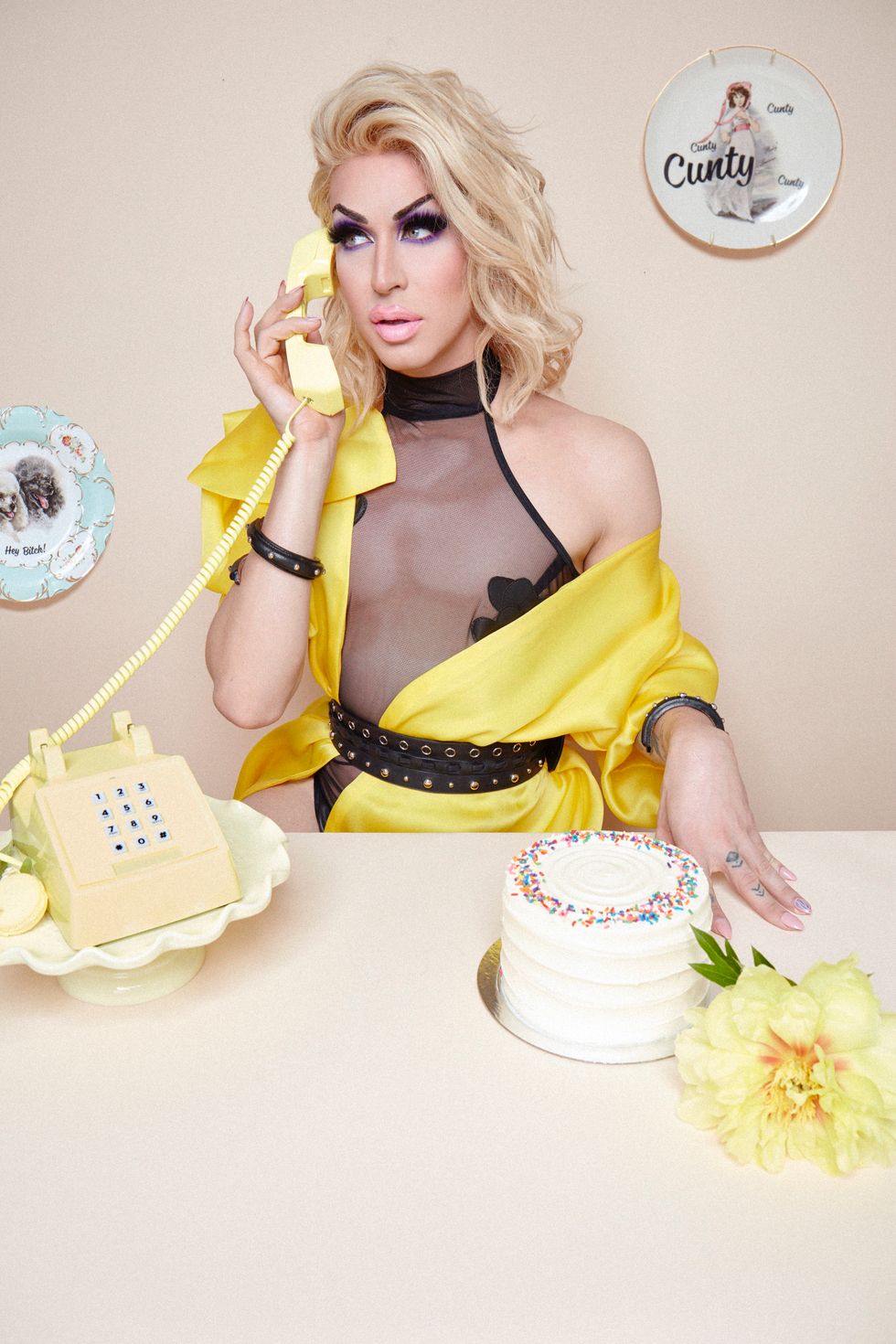 I've noticed that you do play into the bondage aspects of leather, but also try to veer away from just that limited perspective. How do you think about designing leather accessories?
For me, the starting point in the design process has always been that beautiful tension point between dominance and submission, or the interplay between power and sweetness.From there, I try to design pieces that have an edge and will stand out, but at the same time, are wearable and have an ease about them.
Transformation is another big one for me. I get off on the the idea of starting with something that's innately hard like a leather harness and re-imagining it as a delicate piece of leather jewelry with rosettes and slinky hardware that could be worn on a red carpet.
"I don't see the dungeon and dollhouse as being opposites, but rather different aspects of the same person. Sometimes the dungeon is in the basement of the dollhouse, you know?"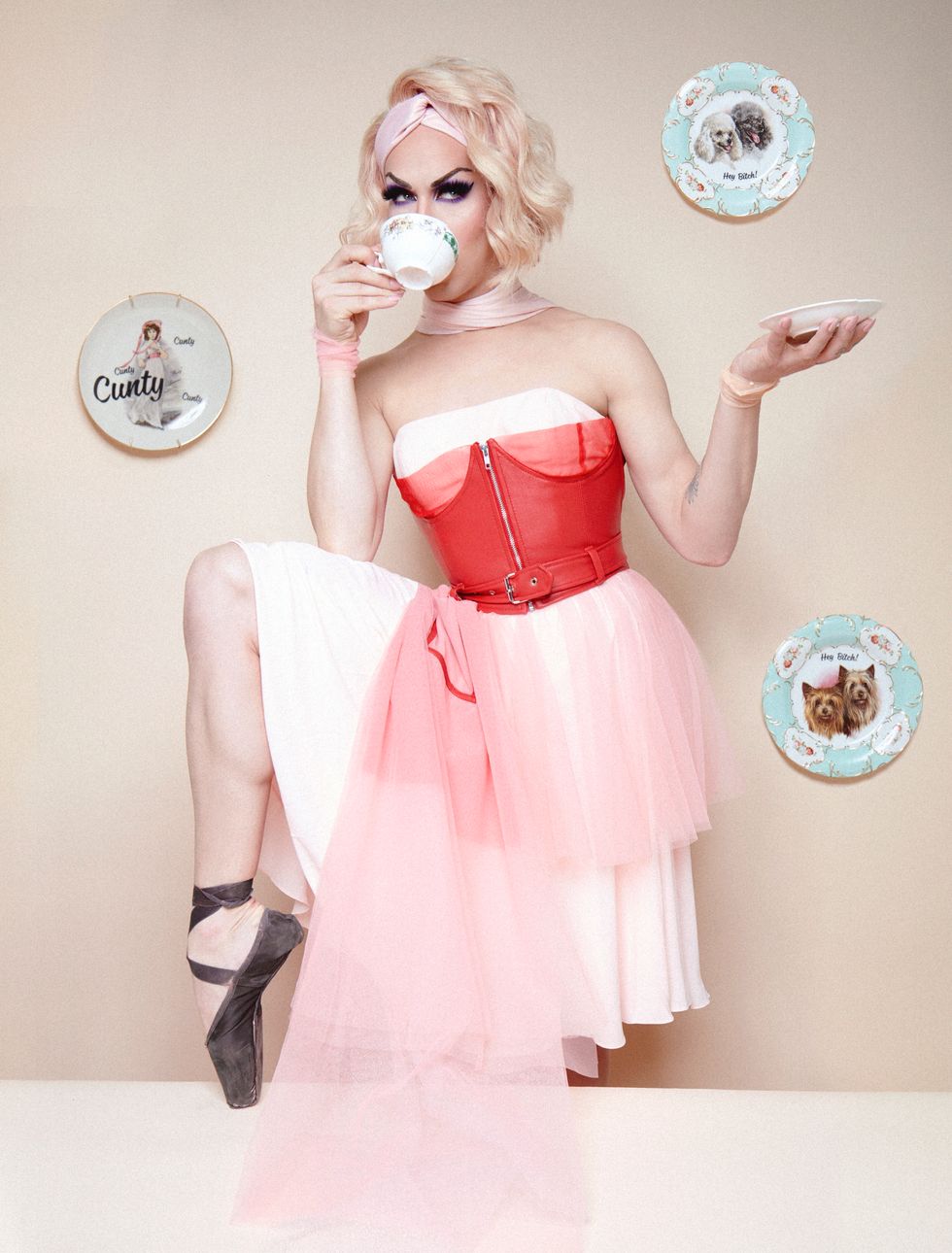 What does "From the Dungeon to the Dollhouse" mean to you? What inspired this theme?
When I first launched UNCUFFED, the chokers and harnesses got the most love from customers and media. Before I knew it, I found myself in the bondage space and I was quite content there as it allowed me to hone my leather working skills — I'm pretty much self taught — and figure out how to run a small business properly I'm a stylist who went to film school…nothing in my background prepared me for this!
It wasn't until I was two years in, that I realized that the direction of the brand was no longer aligned with my personal aesthetic. It became clear to me that I needed to rebrand and refocus. I'm now incredibly proud and happy with where we are, and where we're going! The edge is still there, but there's also an inherent playfulness and softness with color blocking, pastels and florals which permeate the later collections.
Having a baby 20 months ago has also very much influenced my aesthetic. For the first time in my life, it made me lean in and embrace my femininity in a way I'd never felt comfortable before. So, to go back to your question, it all very much feels like a natural evolution to me. I don't see the dungeon and dollhouse as being opposites, but rather different aspects of the same person. Sometimes the dungeon is in the basement of the dollhouse, you know?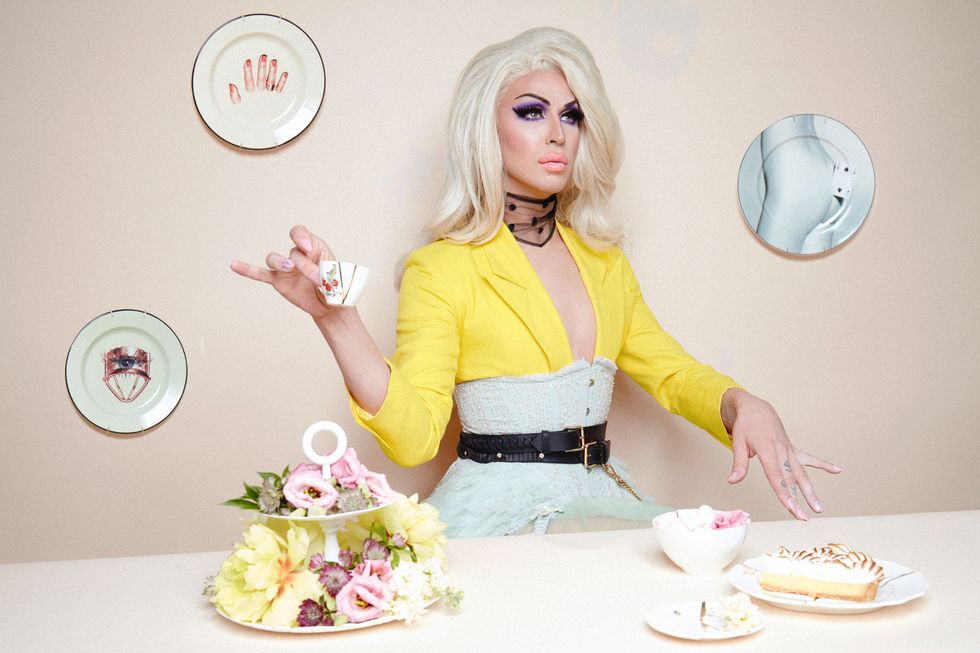 Why did you decide to approach Brooke for this project?
She was my first and only choice - it had to be her! This is my favorite collection to date, and also feels the most pivotal as it's ushering in a whole new direction and energy for the brand.
While designing this collection, I thought a lot about the performative aspects of gender and fashion. I still have a lot to unpack here, and am pretty sure that it'll become an ongoing theme in my work, but there's something that felt very cheeky and on point about shooting this particular collection with Brooke.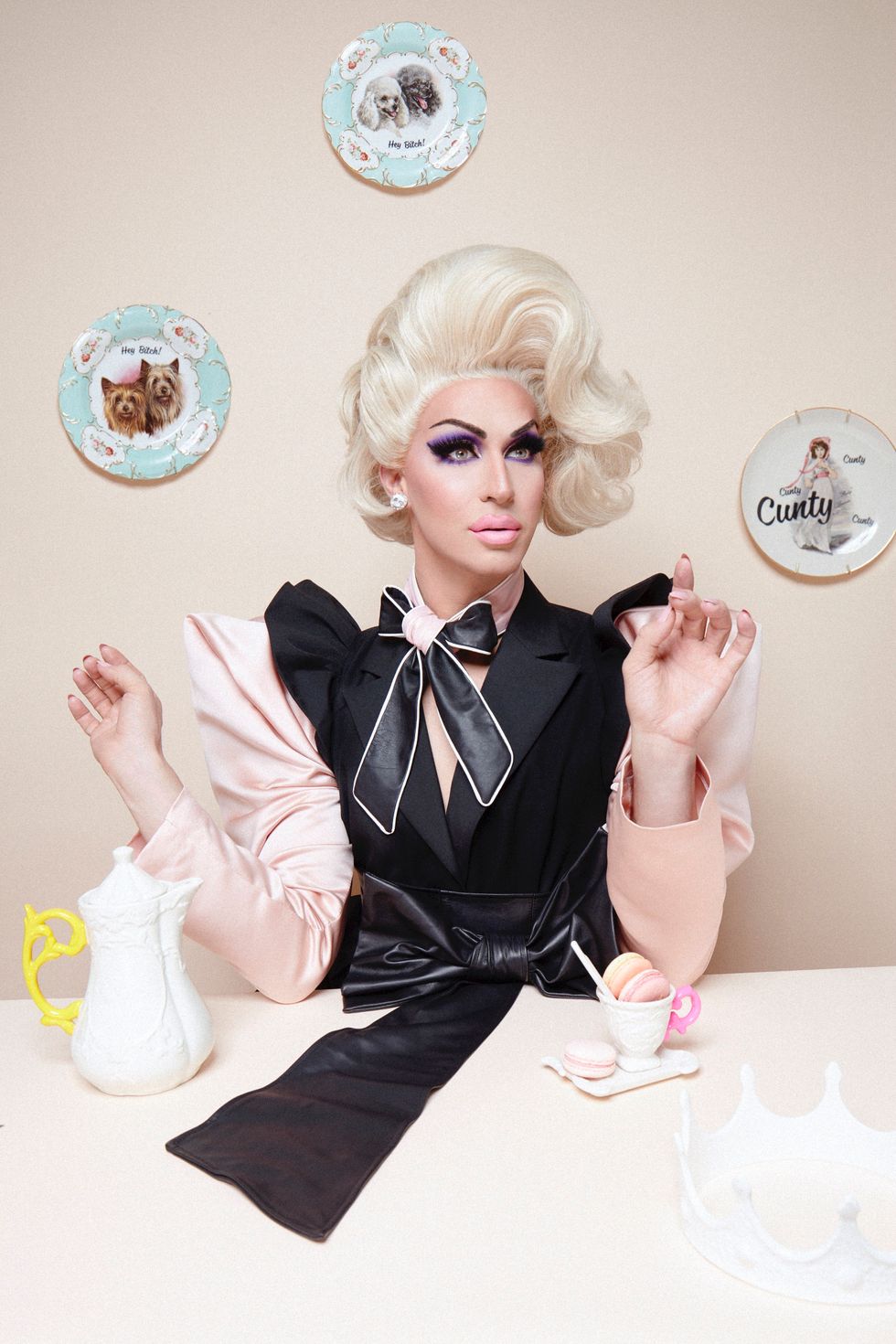 Leather is typically seen as a fall/winter material. Why is this collection perfect for Spring/Summer?
This is a misconception that I'm actively trying to break! I think that leather has lots of different applications in fashion which make it work year-round. It also pairs really beautifully with other, lighter textiles like denim and tulle, which you'll see a lot of in our spring and summer offerings. In this collection specifically, a big focus for us is corset-like statement belts which can be worn with jeans and tees or dresses. We've also introduced a handful of new power mesh bodysuit styles with super fun leather appliqué and bow details that can be worn on their own in the summer heat or layered underneath a blazer in chillier weather. That's kind of the coolest part about leather - when you find an accessory that you love, with the right styling, you can make it work for every season.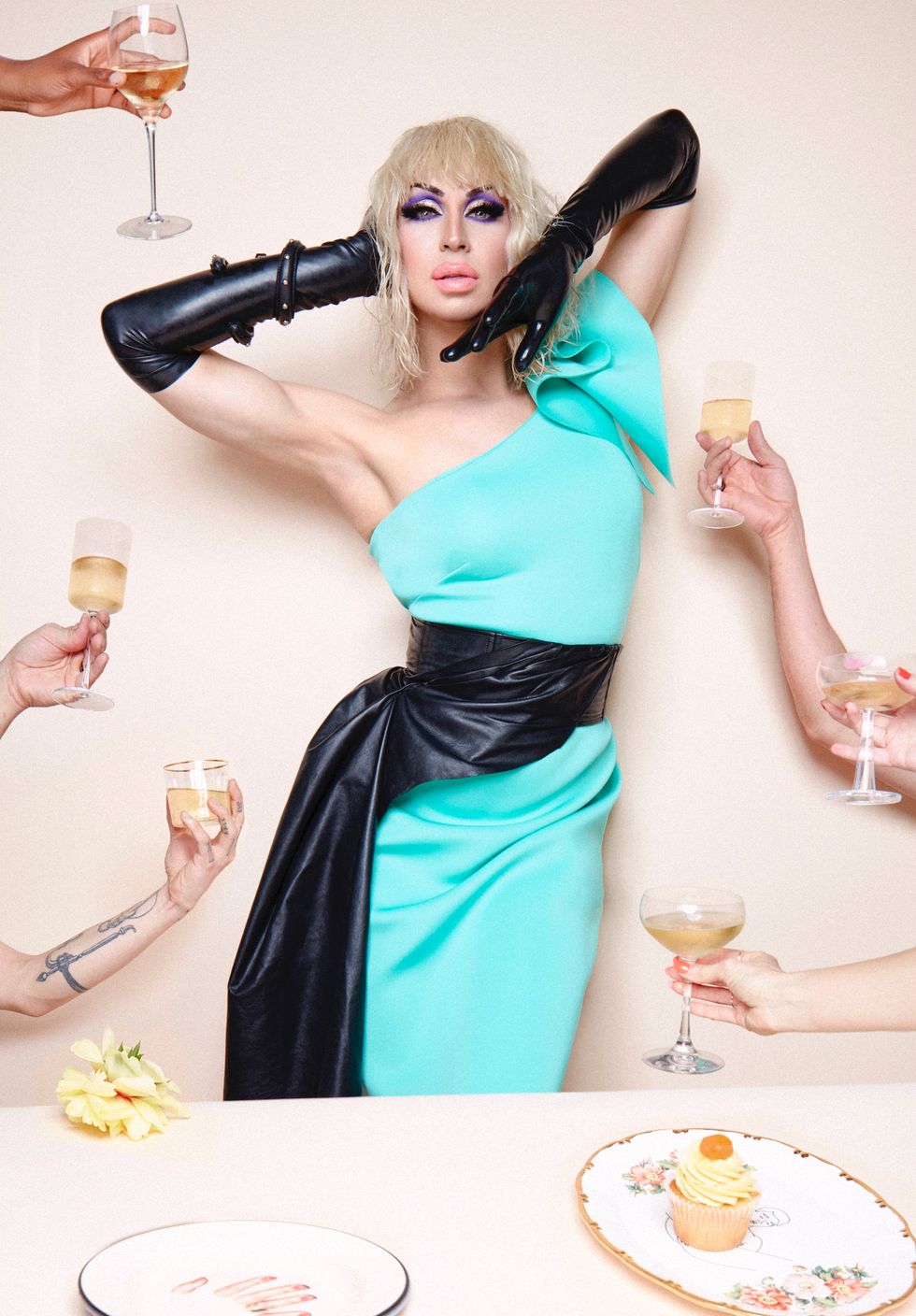 See all the photos again in the gallery below.