Since Time began, people have turned towards the dream world for inspiration, and LA-based experimental folk artist Boy Willows has done just that. After a surreal experience in the REM world, he says he awoke with the urge to write, creating his most recent single, "Flawlessa."
Owning a Yamaha acoustic since he was eight, Willows has always been immersed in music, and the process of music-making. "I start off finding an interesting chord progression [and] melody on guitar or ukulele, then I sing gibberish over it until words form — kind of a meditative exercise to let whatever's in my subconscious fall out of my mouth, " Willows says.
Willows pulls inspiration from artists like The Kinks, Jose Gonzales, James Blake, and Sampha, and a mix of aesthetics from layered vocals to euphoric jazz, synth-pop and psychedelic rock instrumentals. All these influences can be heard together on "Flawlessa," with its eclectic soundscape and soothing, smooth vocals.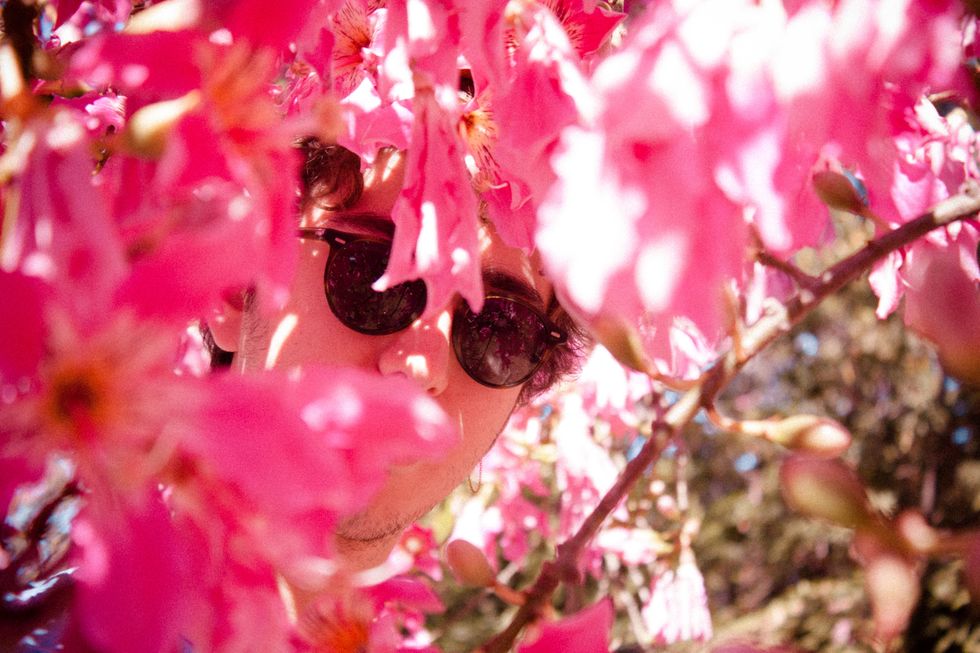 "Flawlessa" was created during Willows' final semester of college, while he was sick with mono. "During the days, I was freaking out about my future and how uncertain life was and at night, having intense fever dreams," he says. "This went on for almost a month until one night, right before my fever broke, I had this hyper-real, very calming dream of a Greek goddess-esque figure (reminiscent of the woman in The Birth if Venus painting) who was walking along this beautiful, untouched stream and planting flowers. They immediately blossomed and grew over her head."
After this dream, Willows remembers his body cooling down and waking up fully healed. "This song is partly a thank you to that dream for healing me, as well as an exploration of the anxieties of entering 'adult' life, manifested in the fever dreams," he says.

Inspired by his woodsy upbringing, "Flawlessa" transitions from the secular to spiritual — the perfect blend of indie folk and existential wonderings. With a catchy hook, and relaxing audio structure, Willows' "Flawlessa" gives us the anti-anxiety fix we all need before the weekend. Listen, below.
Photos Courtesy of Boy Willows