This article is a sponsored collaboration between BMW and PAPER
Amidst all the action at the Miami Beach Convention Center, artists Alexandre Arrechea, represented by Galeria Nara Roeser at Art Basel, and Spencer "MAR" Guilburt are shifting gears and getting ready to take things out of the galleries and back into the streets. Guilburt, a street artist hailing from California, and Arrechea, a Cuban visual artist whose work is known for interrogating concepts of power, are finding common ground as they team up for a tour of Miami's vibrant and thriving mural scene.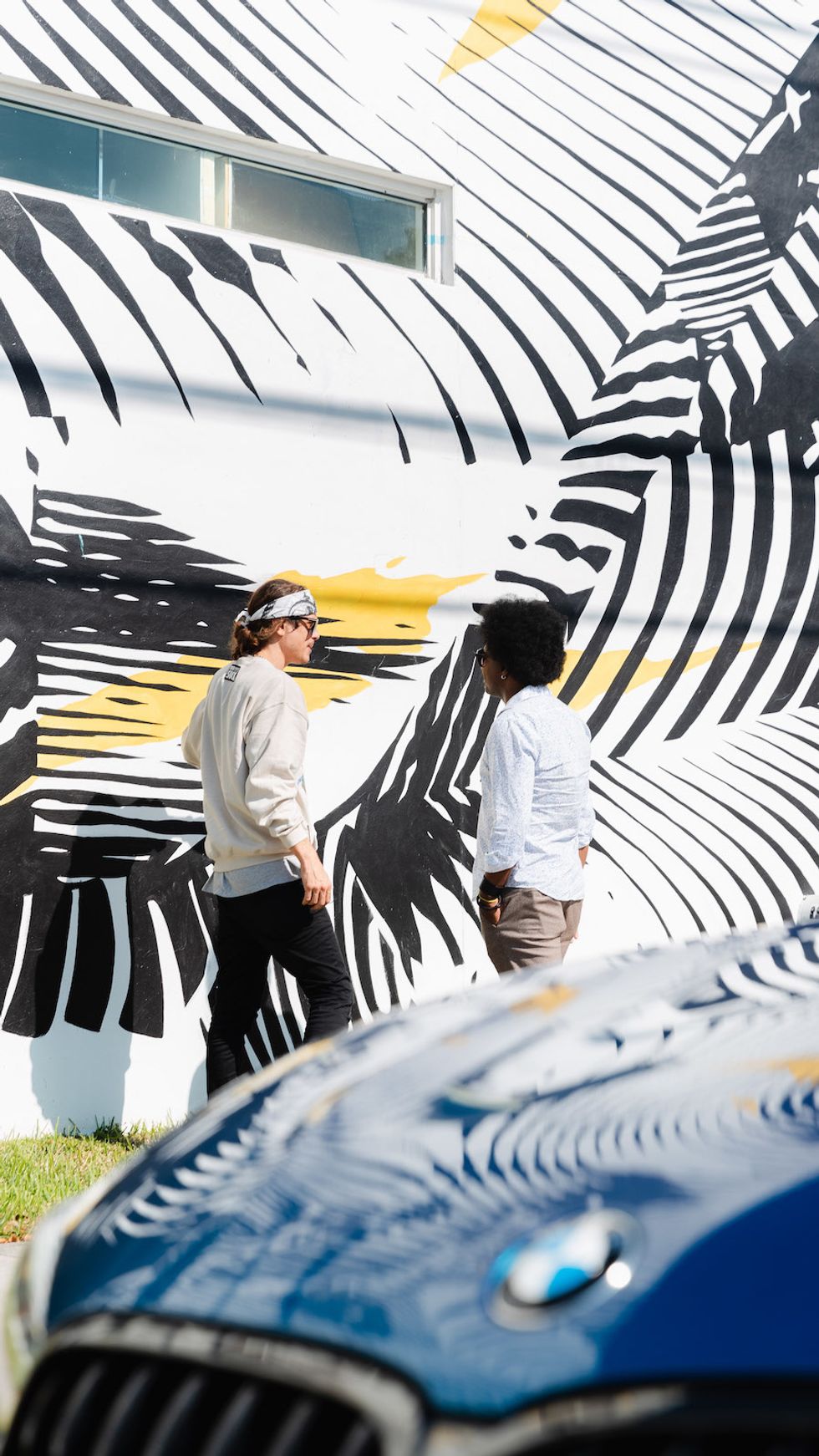 Spencer "MAR" Guilburt (left) and Alexandre Arrechea (right). Mural by 2Alas.
Thanks, in part, to a renewed interest by developers who are no longer quite as eager to whitewash a tagged-up wall, Miami has in the past ten years, quickly become a world capital for street art. Representing a wide cross-section of artists from various cultures and backgrounds, the city's mural spaces, the most famous of which is the Wynwood Walls, have easily become Miami's most vital gallery. Free to the public and often tackling a whole host of social issues from climate change to immigration and poverty, Miami's murals serve an important creative forum for artists and the communities they inhabit.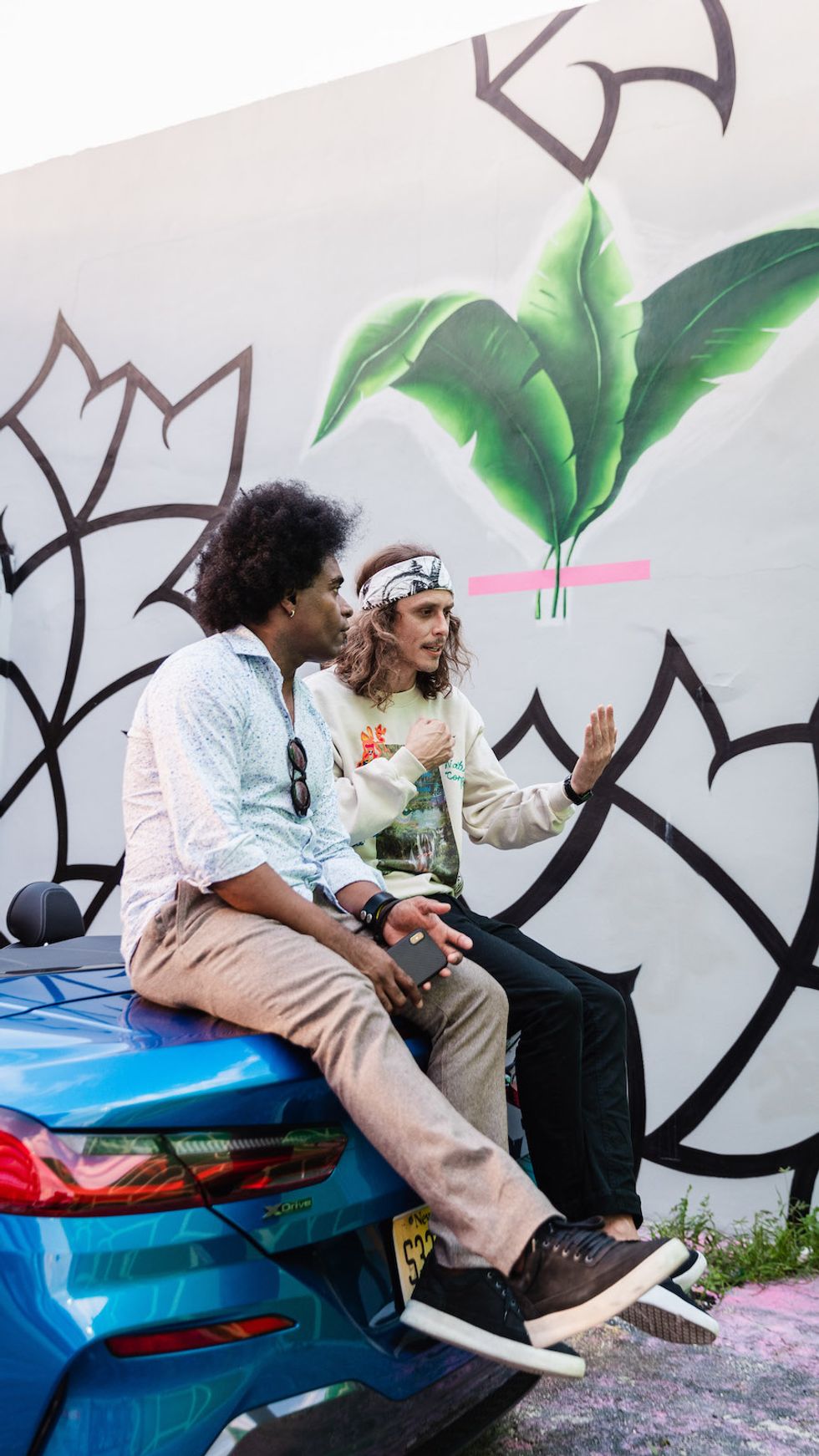 Alexandre Arrechea (left) and Spencer "MAR" Guilburt (right)
Cruising through the city in the BMW 8 series, Arrechea's and Guilburt's tour takes them all across Miami as they view murals from the Wynwood Arts District to South Beach and even the Midtown Design District. Exploring the various ways in which the work intersects and overlaps with their own respective practices along the way, Arrechea's and Guilburt's journey is a refreshing reminder that there is a whole world of art in Miami that extends beyond Basel.
Murals featured film by Spencer MAR Guilburt, Andrew Antonaccio (@2alasofficial) and Jay Bellichi (@remoteroc)
Watch their mural tour above.
About the artists:
Alexandre Arrechea:
Born 1970 in Trinidad, Cuba
Sculptor, painter, and video artist
Won the Howard and Patricia Farber Foundation's Artist of the Year Award at the 2015 Havana Biennial, and was featured at the 2016 Coachella Music Festival in Palm Springs, CA
Exhibitions at dozens of international venues, including the Venice Biennale, Sao Paolo, Havana, Shanghai or Tapei.
Represented by Galeria Nara Roesler, Galeria Casado Santapau, Fredric Snitzer Gallery