Marni Senofonte is one of fashion's biggest tastemakers. The influential stylist is the mastermind behind Beyonce's onstage ensembles and is also responsible for Kendall Jenner's off-duty looks. Her unique eye for style caught the attention of iconic retailer Bloomingdales, who tapped her to style the company's latest campaign for Fall 2019, released today.
The "Mix Masters" campaign features a diverse cast of famous faces, including supermodels Joan Smalls, Paulina Porizkova, Larsen Thompson, and Paloma Elsesser. The models are wearing the latest looks from the fall collections, including Libertine, Cushnie, and Zadig & Voltaire.
"It's been such fun working with Bloomingdale's on their Fall Mix Masters Campaign," Senofonte said in a statement. "Bloomingdale's has always been a secret weapon in my styling career so it's been super exciting letting everyone in on it."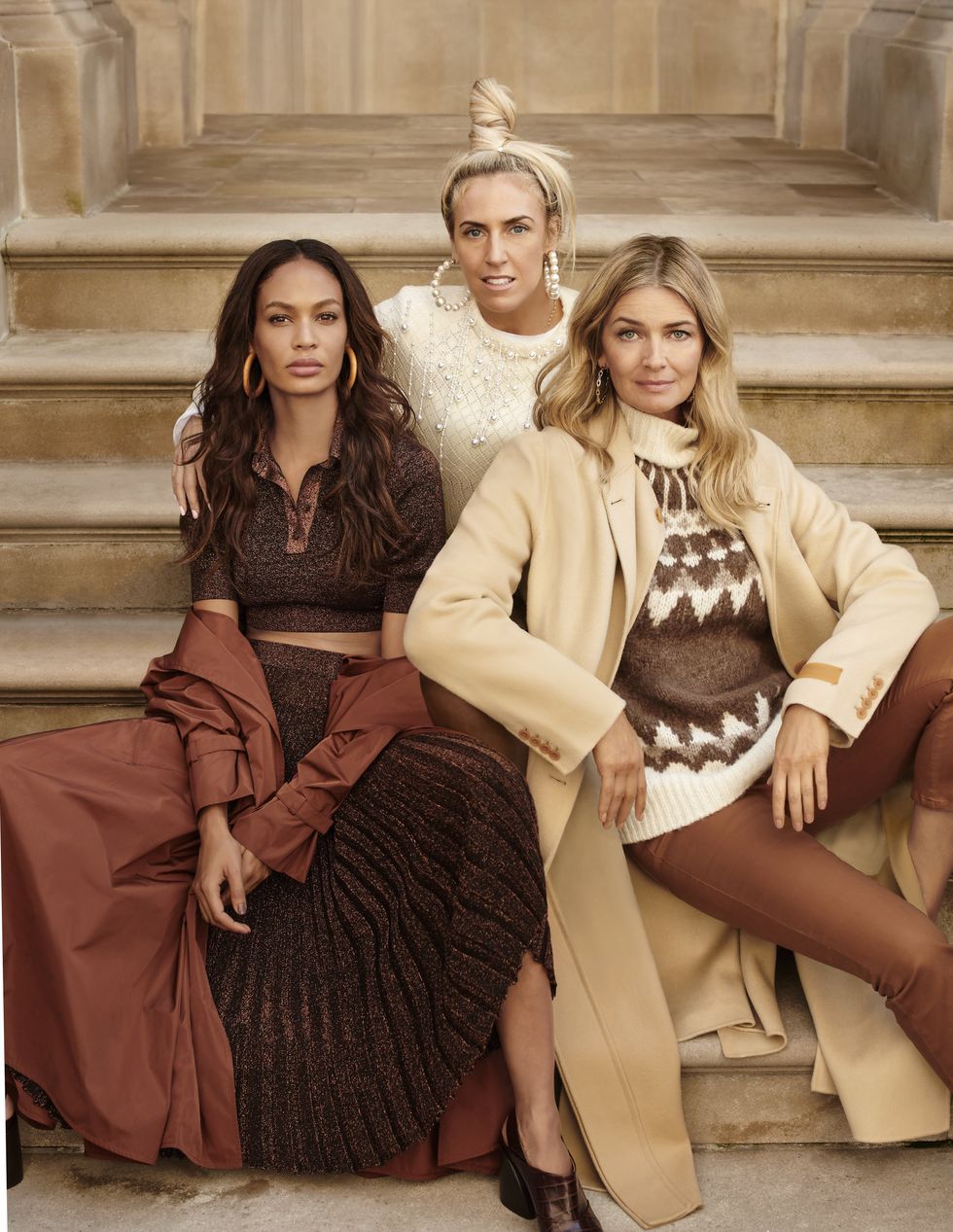 Senofonte, who gained an even bigger profile after her styling role in the last season of Project Runway, applied some of her "Marni Maxisms" to each outfit, including her take on neutrals, textures, and '80s silhouettes. Animal prints, white booties, and statement coats are just some of the trends she's loving for fall.
New York City, where the department store's headquarters and flagship store is based, serves as the setting for the new campaign, including the Upper East Side and the cobblestoned streets of Soho. Subway entrances, charming restaurants and taxi-filled intersections also serve as backdrops.
You can check out Bloomingdales.com/MixMasters now to check out more fun content, including a video of the models doing a style edition round of "Would You Rather," as well as a clips of Senofonte explaining her Marni Maxisms for each model. See below for more images of the fall campaign.
Photos Courtesy of Bloomingdales