It seems there is only one model left on this planet for every designer to employ to sell their wares and that model is Bella Hadid. What a week it's been for Bella. The face of Dior Beauty returned to Cannes for the second year to, once again, give us look after look and while she was there, well, she ducked over to Rome to walk the Spanish Steps alone for Bulgari and was revealed to be the face of two other new campaigns. That's three campaigns in total. Three.
Should we be worried for her health? Maybe, but nothing really matters when here she is, queen, descending Le Scale di Spagna in vintage Galliano because of course:
It's Bulgari! It's a new perfume! Bella will sell it!
This comes a day after Bella announces she will be the face for the resurrection of Nike's OG shoe, the Cortez.
Way-oh! She's out here for yet another brand, this time Guiseppe Zanotti's Fall/Winter '17 collection. Quelle surprise!
This is not to discount, of course, the many, many times she slayed this Cannes.

Over:
And over:
And over:
And let's not forget: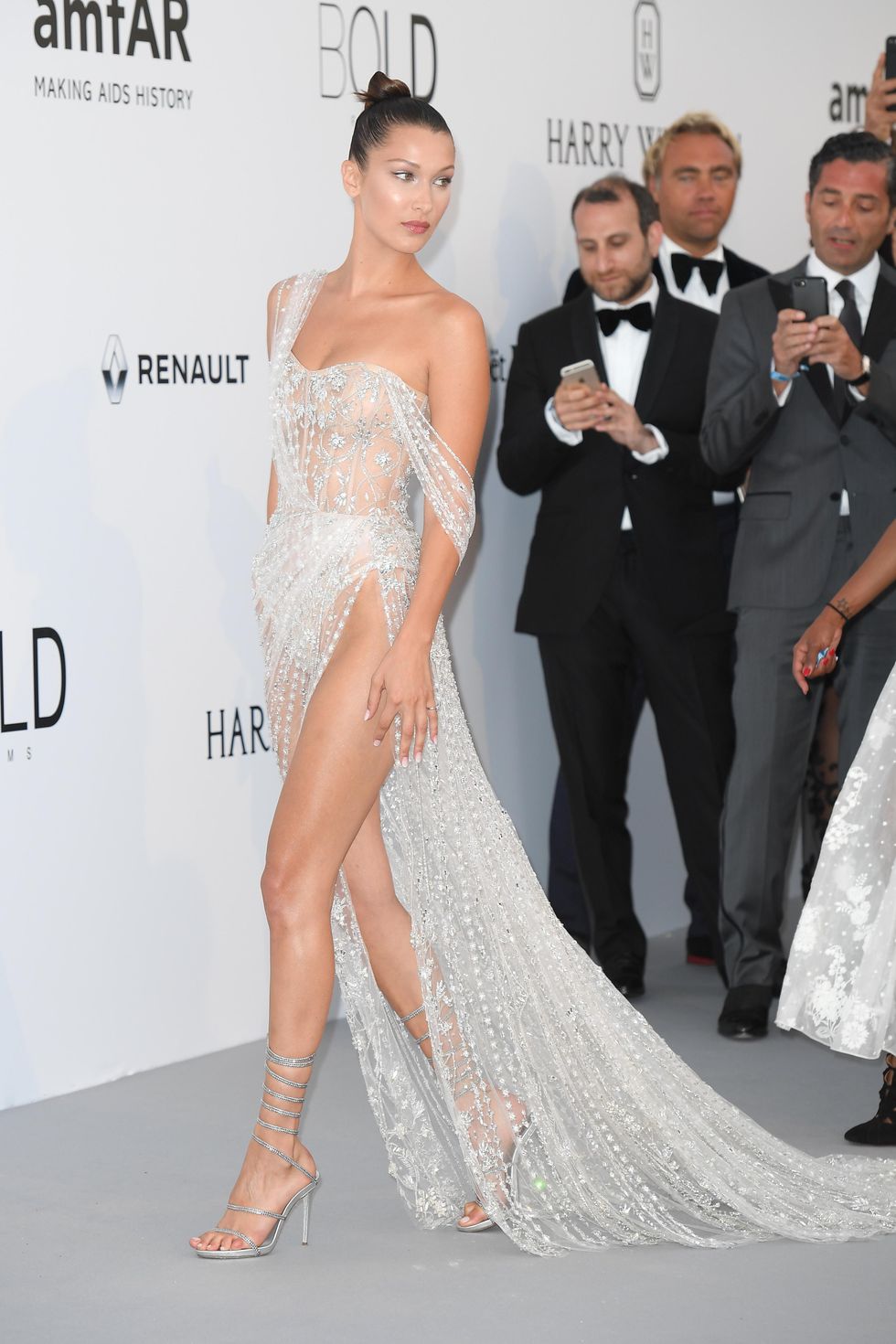 The Cut
It's Bella's world now, we're just living in it.
Images via Getty