Luis Valentín rejects the cliché of failure in returning to a small-town home after giving career-climbing a go in a vastly bigger city. The Puerto Rican musician spent seven years in New York City — and by and large, he found success there — but around 2014, he chose to resettle in the island's southern town of Ponce, where he grew up.
"It's kind of weird, when people go back to their roots and places where they were born," Valentín says. "Usually there's a bittersweet feeling — like, is this starting from zero?"
As a synth player and guitarist for Buscabulla, he's still shuffling back and forth; about half the year he's either in New York or performing elsewhere with the dreamy pop act tinged with Latin rhythms. Valentin remains dedicated to the project; he was involved since its founding. But he's now officially ventured out solo too, as Bairoa — named for a neighborhood of Caguas, a mountainous town in the center-east area of Puerto Rico. Developing his debut EP, Barlovento, was a "good opportunity to go back to the motherland," he says.
"And kind of connect with it again," Valentín adds. "I really felt like back in New York, even though that's where most my career started, I didn't get quite enough time to focus on just music and have the freedom that I wanted to work on stuff."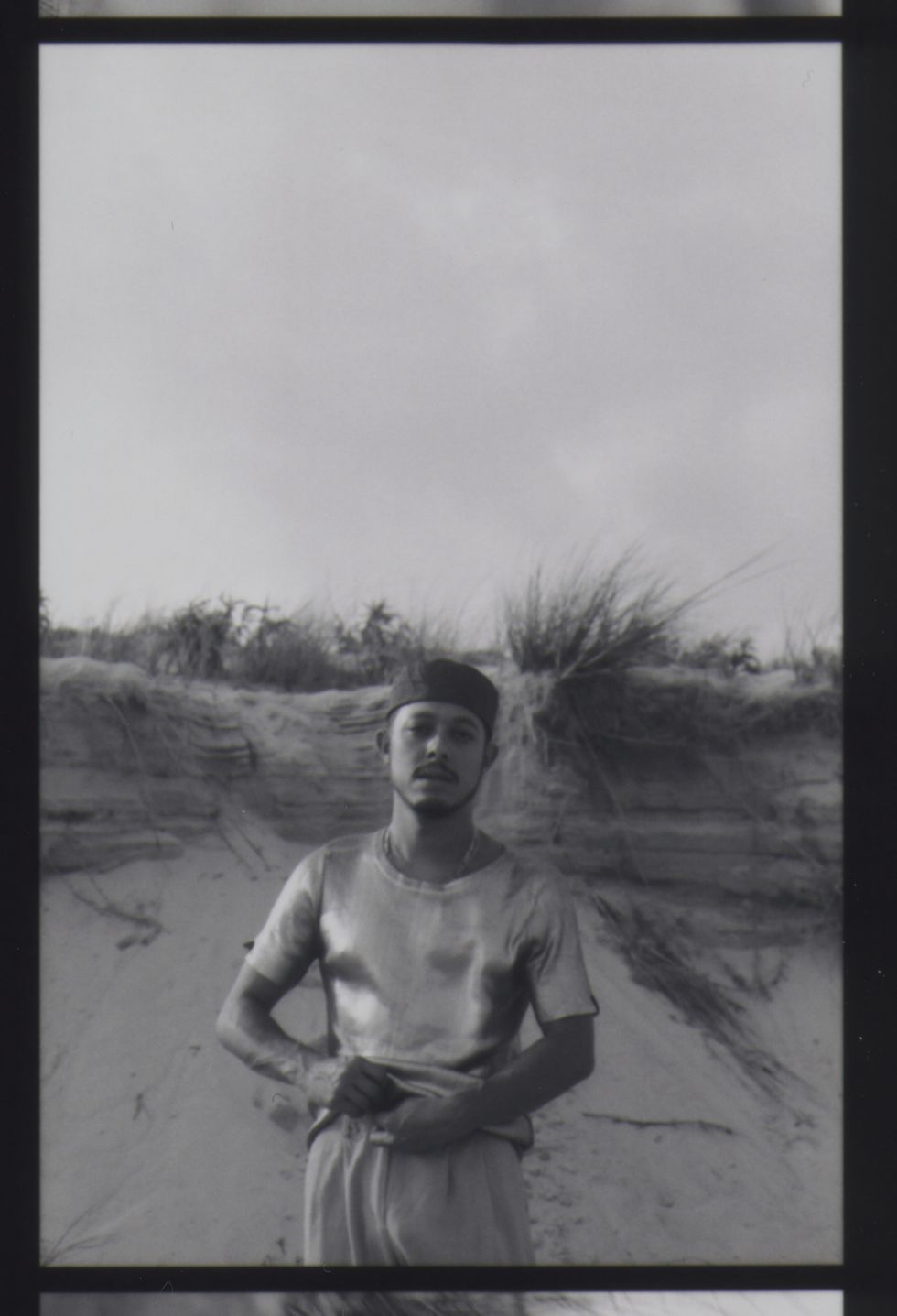 Writing in Puerto Rico, tropicália and psychedelic influences crept in; he welcomed them, and even included beachside ambience, like cresting waves, in the title track. In the corresponding video, Valentin emerges from the water looking determined, robust.

Filming spanned the northern coast, from western in Aguadilla and Isabela to eastern Loíza, where he gathered an offering of fruits, viandas (starchy roots, like yuca and malanga), and garlic from a local market.
"It was basically me offering myself to the island again, and not really being sure of what this journey would be," he says.
Surely, he wasn't expecting the devastation wrought by Hurricane María last September. Nobody was.

"I was in such a different place just weeks ago. The impact that the storm left on this island, its unbearable," he says. "...I really had no clue what I was going to do with myself and my project and all of it. I was very near finishing the EP when the storm hit, and the day after the storm, it's like going back 30 years. It was just unbelievable. I was like how could this happen? And so quickly. Nobody's ready for that."
Valentín likens that phase of emotions — but isn't sure if the appropriate term exactly — to depression. "I was just so out of it," he says. With all cell communication obliterated, the power grid destroyed, rampant food and water scarcity, and day-long gas and ATM lines, recovery seemed an insurmountable goal.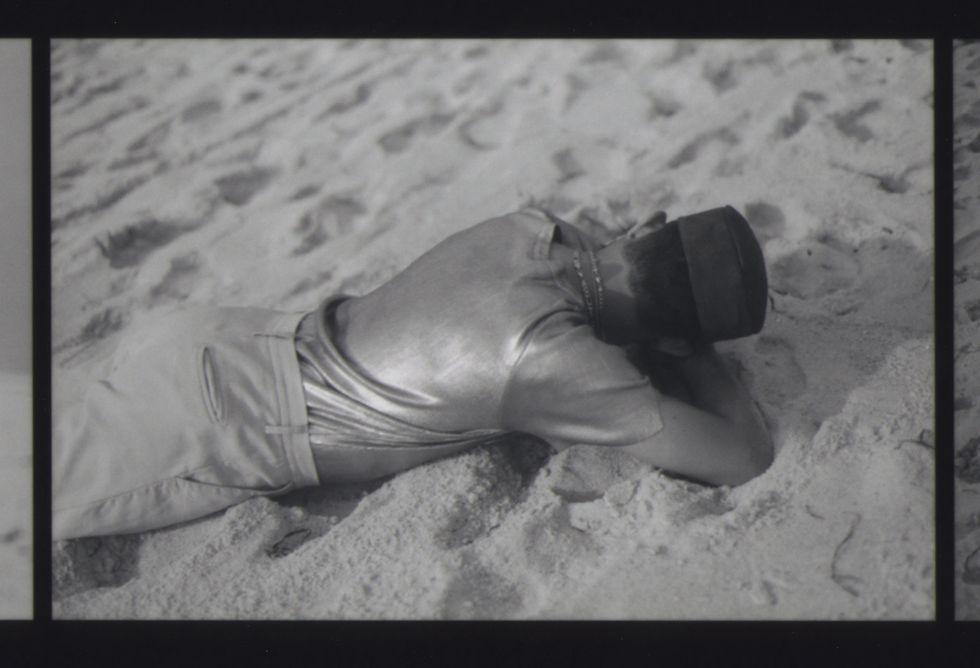 When he finally managed to connect to the outside world, the first thing Valentín saw online was his Buscabulla bandmates, Raquel Berrios and Luis Alfredo Del Valle, who are also Puerto Rican, advocating for the island. Del Valle was on interviewed onDemocracy Now!, and both rallied their fans to donate supplies and funds while they volunteered at the MoMA and organizing their own benefit events as well. Soon after, they teamed with folk singer-songwriter Ani Cordero to create PRIMA Fund, a relief initiative serving Puerto Rico's independent music community.

Valentín makes sure to note that people in Puerto Rico are still in need; the island's recovery will be a long and arduous one. About 20 percent of the island is still in the dark and seven percent is without water service, and unemployment, nearly three times the national average pre-storm, is rising.
He was inspired by the support for the survivors and their futures, of course. On a personal level, without it, Barlovento might still be in limbo.
The springboard that propelled this project, though, was written in New York: "Sixteen Candles," a sensual, slow-burning R&B number. A streak of white-hot sax blazes throughout — that was added in the updated version, and came courtesy of a Puerto Rican saxophonist Valentín remembered hearing in church as a kid. He was able to locate the musician in San Juan, and invited him for a humble session at his studio, where they had to turn off the air conditioning units to record. Valentín remembers him sweating through the track, and offering him yogurt afterward.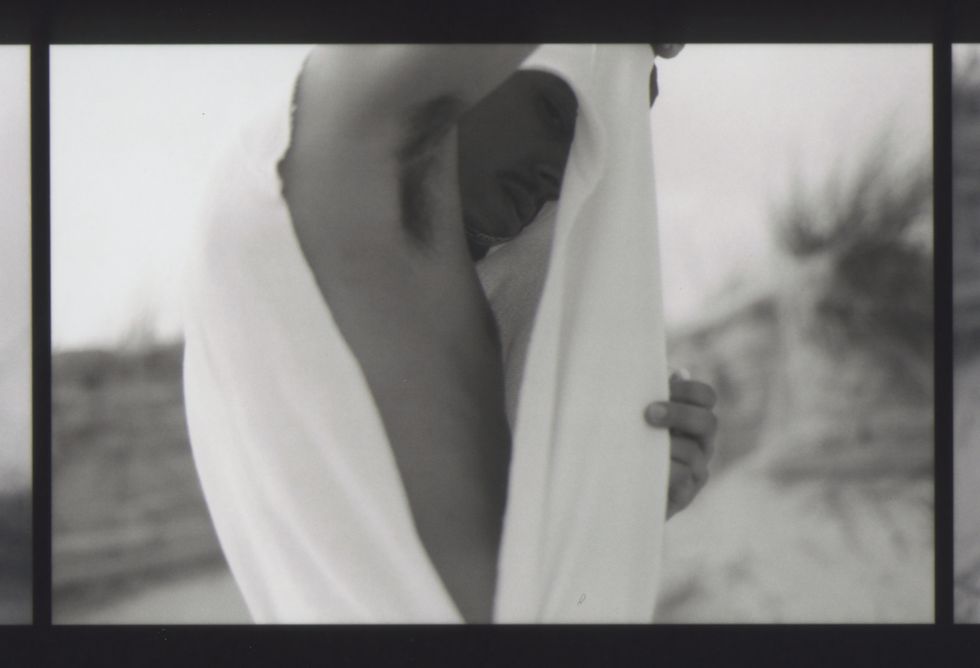 The saxophonist guests on "Champagne Daze," too. With bouncing synth and snappy percussion, it's fit for a '90s roller rink — blacklights included — but its disco nods demand the quad skates of decades prior. It's one of Valentín's favorite tracks; he's plotting a video this weekend in hopes of releasing in February.

Writing in sometimes affected by the setting, the surroundings influencing the output; for Valentín, New York drew out more soul and R&B, while Puerto Rico's bright colors and sparkling beaches added sunny textures. Neither seems to overtake the other on Barlovento.
"Puerto Rico and New York has always had a very distinct bridge happening," he reminds, adding that his mother lived there as a teen, as well as other family members.
Barlovento is a reflection of that historic, ongoing connection. Soon, a few of his New York links will join him in Puerto Rico; Buscabulla is relocating to record, he says. Working together in contributing to and uplifting the island's independent scene.
"There's a lot of creativity here that has been blurred out with time and media and stuff like that," he says. "I want to bring back that golden age that salsa had here, but with us, with the new generation. I want people to realize that this island is just full of talent, and we need the resources and the places to be able to express ourselves like that. And if not, I'll make it myself."
Listen to Bairoa's Barlovento, below.
Photography: Mara Corsino