Aretha Franklin was a legend in so many ways — the Queen of Soul, an unparalleled musical legend, a champion of feminism and civil rights, an excellent thrower of shade, a dramatic, enduring performer (wig, literally and figuratively). But Franklin had another skill that is no less valuable: dropping her coats onstage. We could watch hours of Aretha Franklin taking off her minks.
Related | Barack Obama Honors Aretha Franklin's Legacy of Activism
Franklin's most iconic coat-related moment came at the Kennedy Center Honors for Carole King in 2015, where she delivered a powerhouse performance of "Natural Woman." Her rendition famously brought President Barack Obama to tears. And there was one essential flourish to the performance: she tossed her mink onstage, sending King to her feet.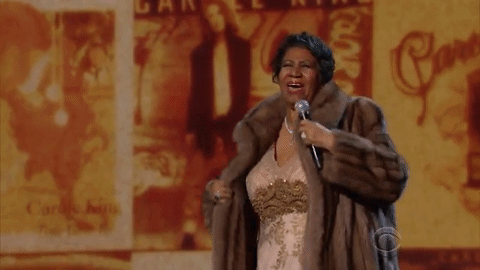 Watch the whole shebang below.
Photo via Getty