Whereas Area's sleek, otherworldly vibes might have seemed out-of-reach in another era, the brand's sensibility for Fall '18 finds a balance of then, now and next.
Design duo Piotrek Panszczyk and Beckett Fogg forecasted oversized hoops, and a proliferation of metallic and Lurex fabrics long before other brands, but this season they pulled back a bit on their sci-fi looks, reaching instead for more commercially viable ensembles (which we're not mad at).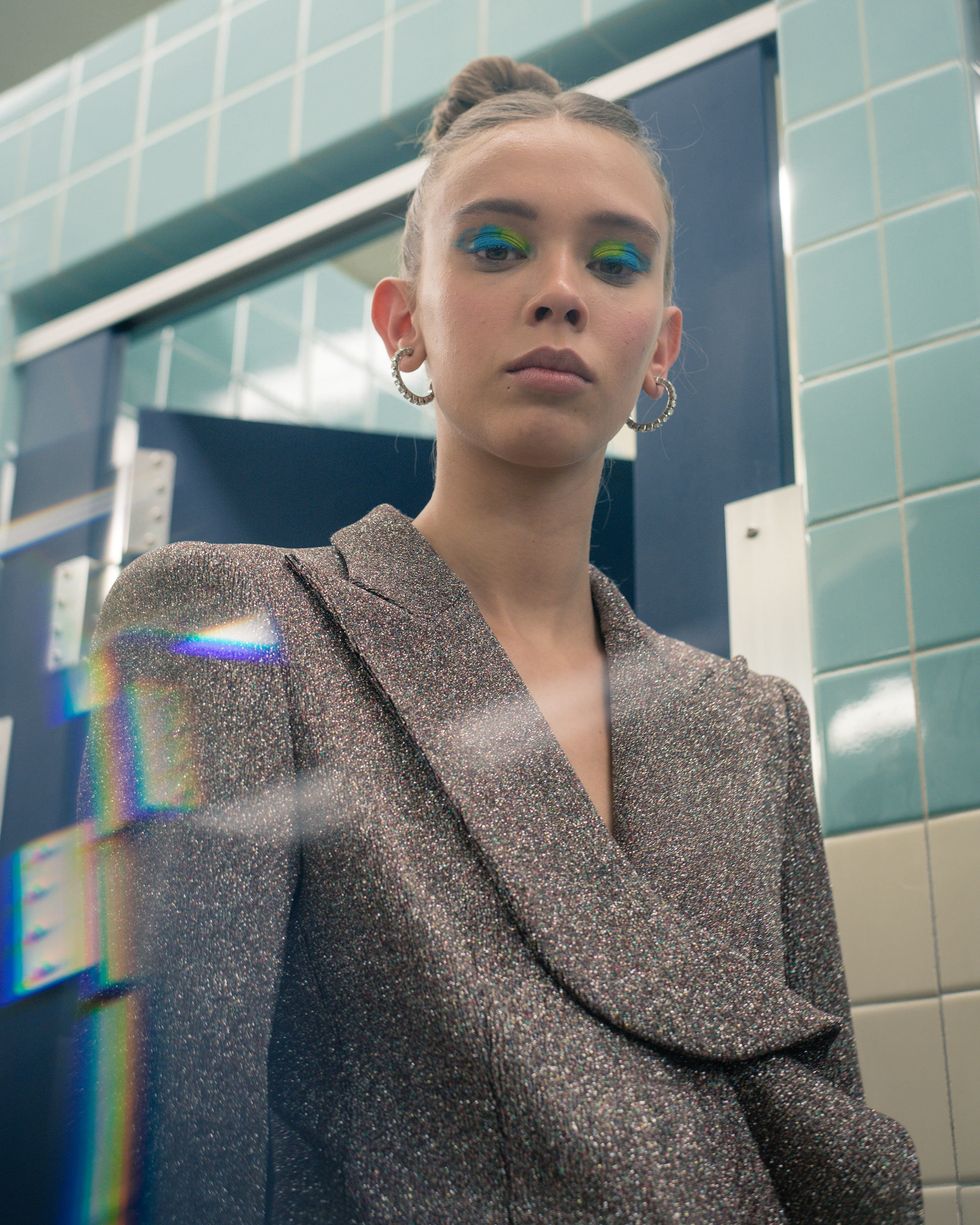 The runway, which appropriately wrapped around an indoor high school swimming pool in Manhattan, featured a diverse crop of models sporting an elevated version of every trend you might see on today's youth: fishnets, bold eye shadow, tracksuits, slides, faux fur and holographic fabric all made appearances.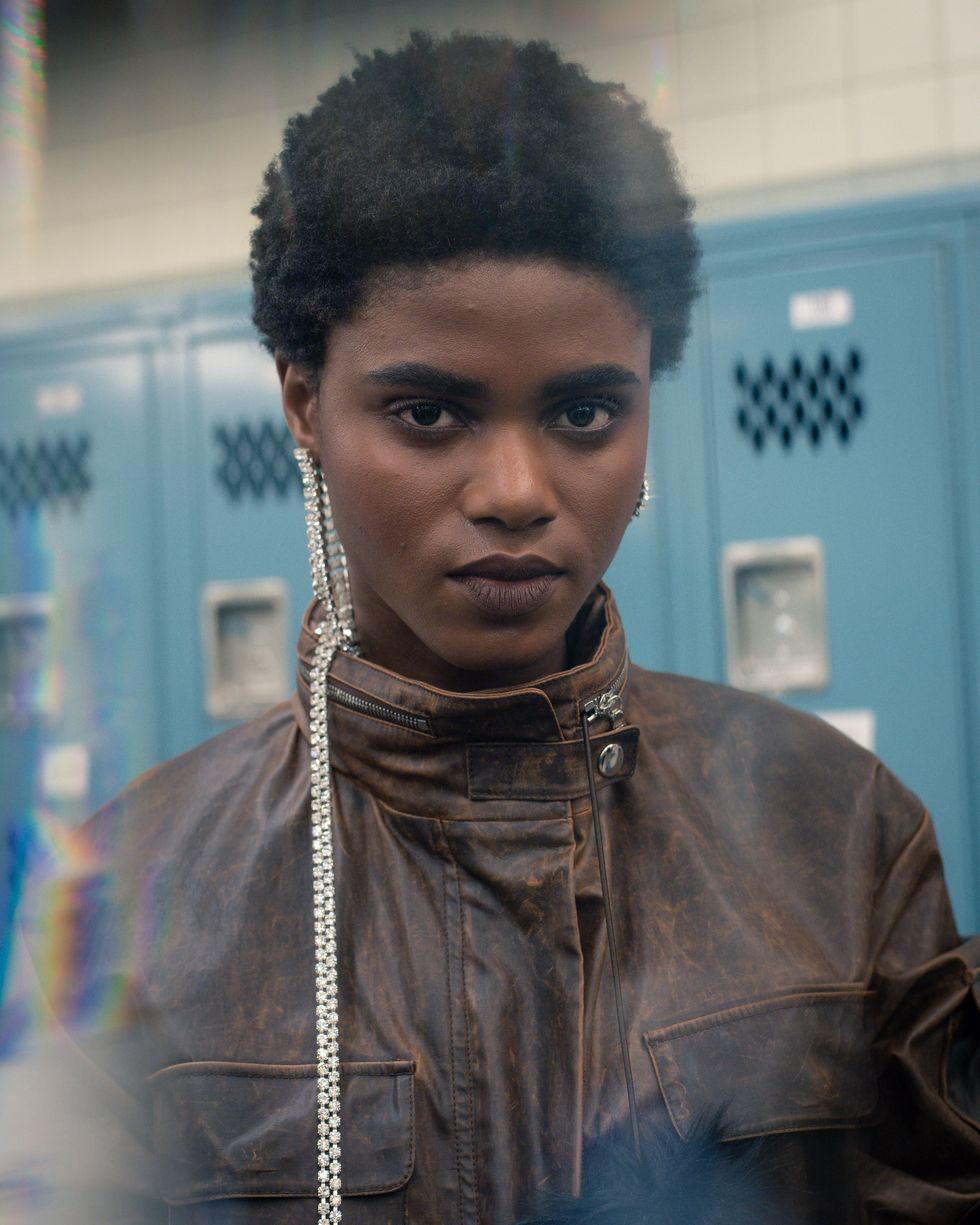 Androgynous styling also gave the show a modern edge, despite the retro animal prints and vintage crystal trimming and nods to '30s and '40s evening wear (like over the elbow gloves).