Model, actress, love of all of our lives Lauren Hutton, is enjoying a comeback season only dreams are made of. After bodying the Bottega Veneta runway at Milan Fashion Week arm-in-arm with Gigi Hadid, she is now the star of Calvin Klein's Spring underwear campaign.
Here she is, angel on earth: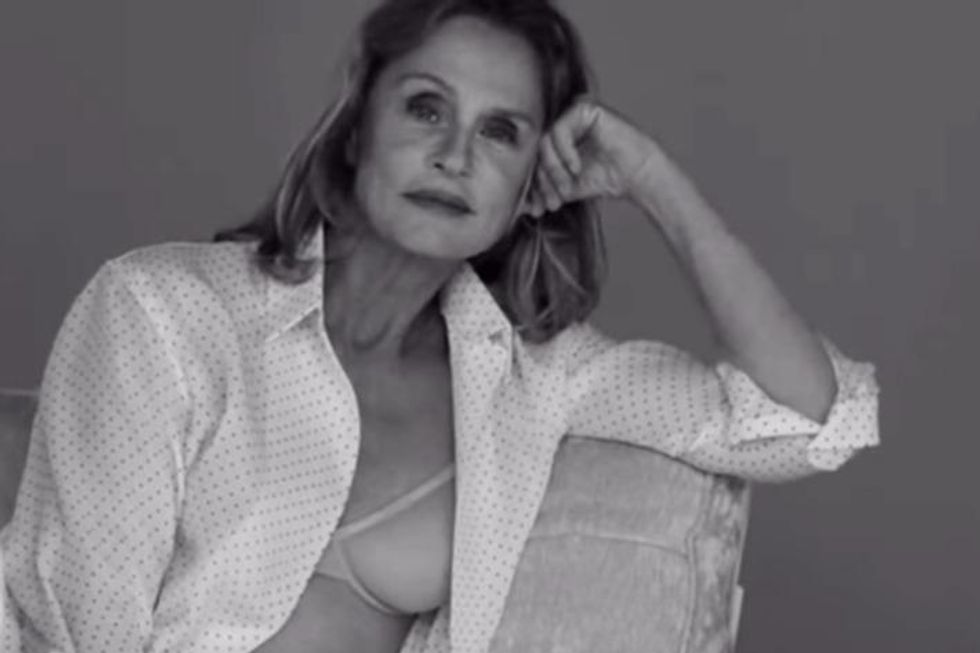 Hutton features alongside a Sofia Coppola-selected lineup, including Kirsten Dunst, Nathalie Love, Laura Harrier, Rashida Jones, Maya Hawke (daughter of Ethan), and Chase Sui Wonders. Coppola, who is also shooting the campaign on black-and-white film, said she was inspired by classic 90s campaigns and commercials, particularly Calvin Klein's long-time minimalist aesthetic.
"The old Avedon commercials with Andie MacDowell, the '90s images of Kate Moss…I feel like those images made a big impression on me in my formative years."

Listen to her talk about dudes hitting on her and be mesmerized.
[h/t The Cut]
Image via Getty