There's no two ways about it; dating is very, very difficult. You'll always find someone who is too into themselves, too into their job, too into their ex, too into the gym, too into feet, or too into you, which makes things especially hard because you're perfect and deserve the best, right? But what do you do with people who are too into something very, very niche and for the most part, relatively unrelatable? Well there might just be a dating site for them (or you).
Forget Tinder or Raya; from the mentally ill to those looking to engage in extra-marital relations, there's a dating site for pretty much everything and everyone. Since it's a new year for romantic relations and Valentine's Day is fast approaching (SOS), we hunkered down and found the weirdest and wildest of them all, just in case you're looking for a very special kind of someone.
DiaperMates (for those who like to wear diapers or are attracted to diaper-wearers)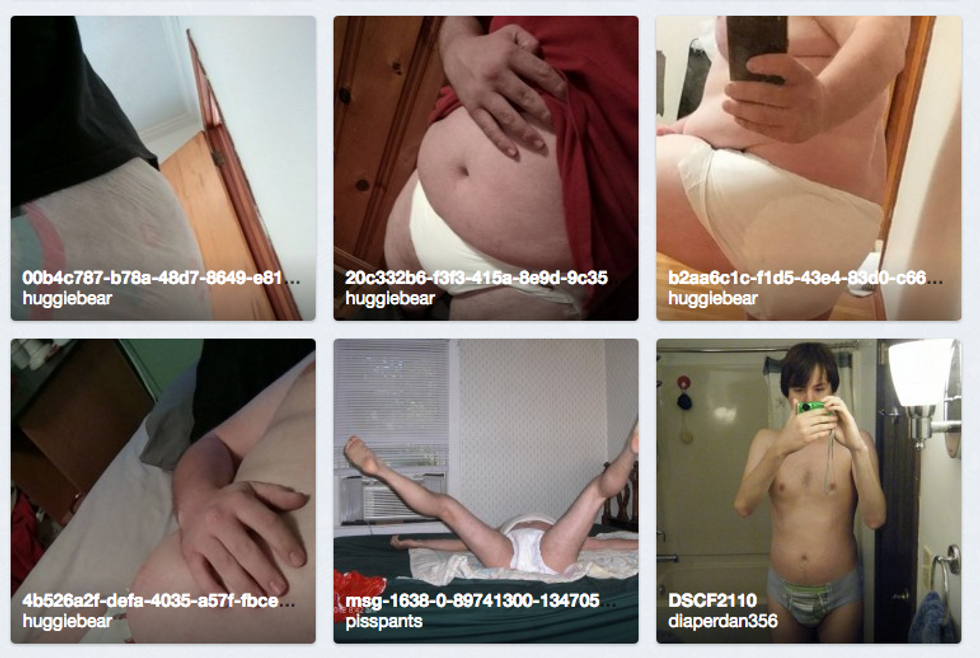 via Diapermates.com
For those of us that enjoy donning the occasional diaper, and are attracted to others who do so, DiaperMates is ideal for you. The site is a haven for diaper advertisers and its only photo rules are no kids, poop or nudes. Fun! There are a lot of baby-mommy fetishes (if you're into adult breastfeeding, you may find your match here), and all-round good times (I think?).


Clown Dating (for clowns, those attracted to clowns or just enjoy dressing up as one)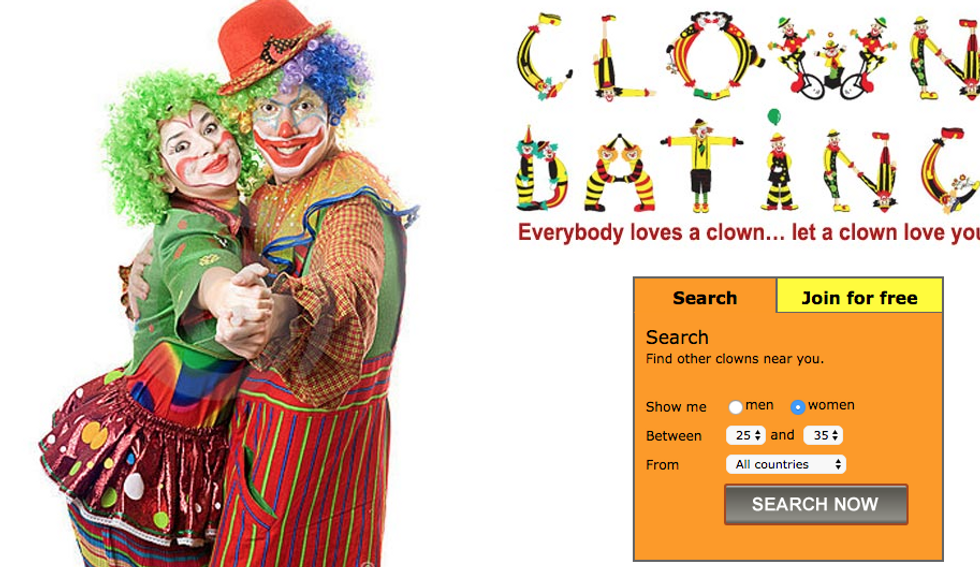 via Clowndating.com
With a slogan like "Everybody loves clown... let a clown love you," clown dating should have those with a fetish for clowning around at hello. Clown Dating understands there is a certain stigma surrounding clowns (mostly fueled by Penny-wise) and it also gets that the life of a professional clown constantly traveling with circuses can be a lonely one. That's why it wants to connect clown-lovers from all over. Good for you, Clown Dating.


Mullet Passions (for those with a mullet hairstyle, or those attracted to a mullet hairstyle)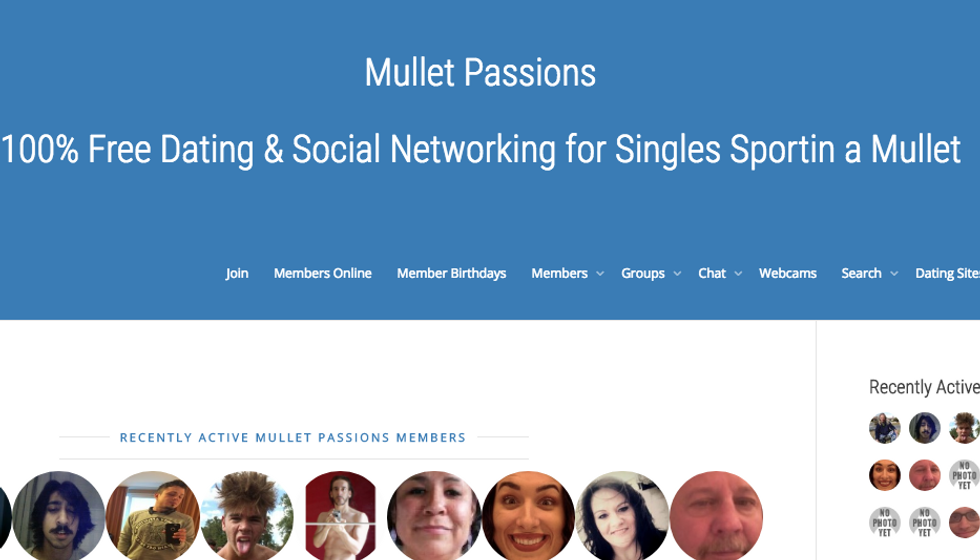 via mulletpassions.com
You've heard of the mullet. It was in its heyday in the mid-80s — you know, business in the front, party in the back? Well someone has done the Lord's work and brought together all the mullet-lovers of the world, whether they like their mullet's "classic, mudflad or spiky." The site also says users will easily be able to find others whose interests match their own, including "wrestling, country music or monster trucks." Alright, alright, alright.


Can Do Better (for couples to find out which can "do better" and find a hotter partner)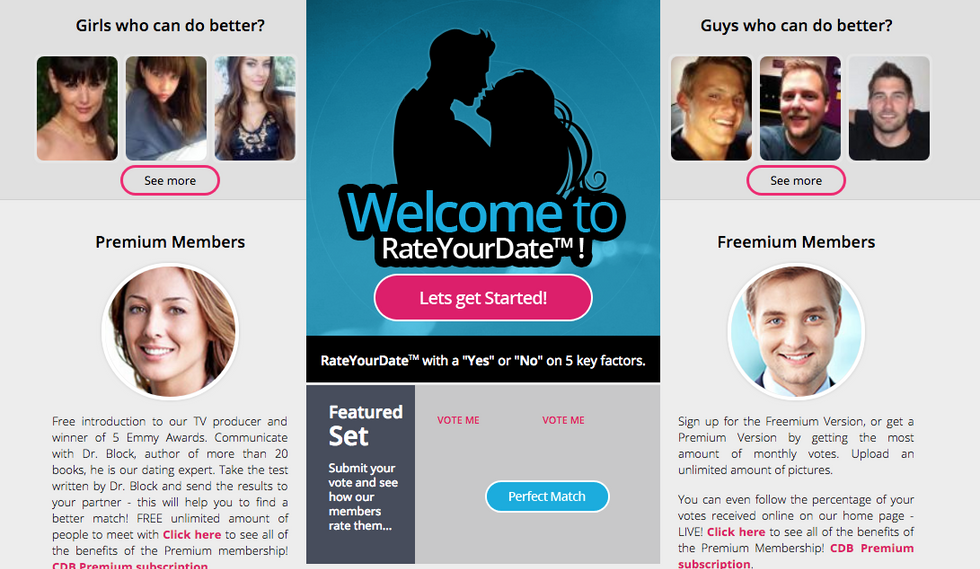 This is where things get a little complex — you get to upload a photo of you and a significant other to have strangers vote who is hotter. Whoever is, indeed, the better-looking of you two can then pursue a different date on the site or be content in knowing your partner is punching. Either way, it's kind of unhealthy.


Vampire Passions (for those with blood fetishes, or who like to hunt vampires)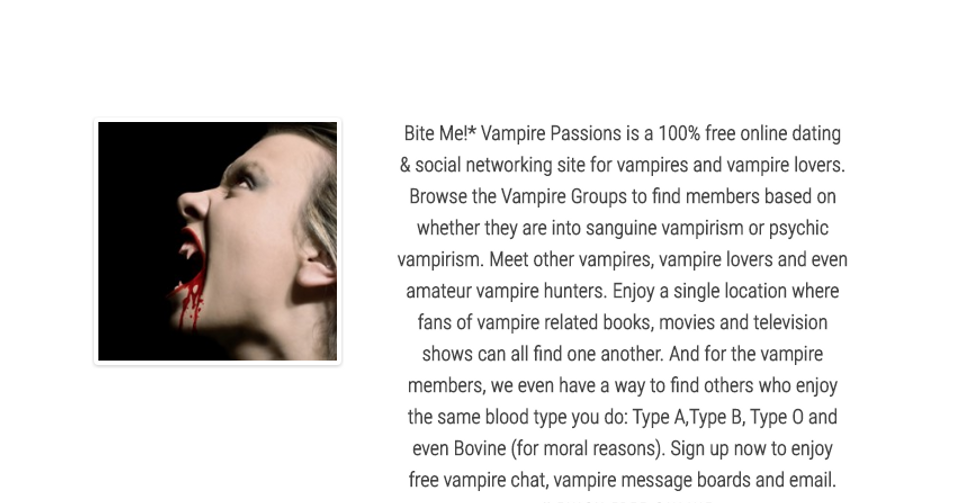 via vampirepassions.com
This is pretty self-explanatory.


Naturist Passion (for those who enjoy being naked in public places)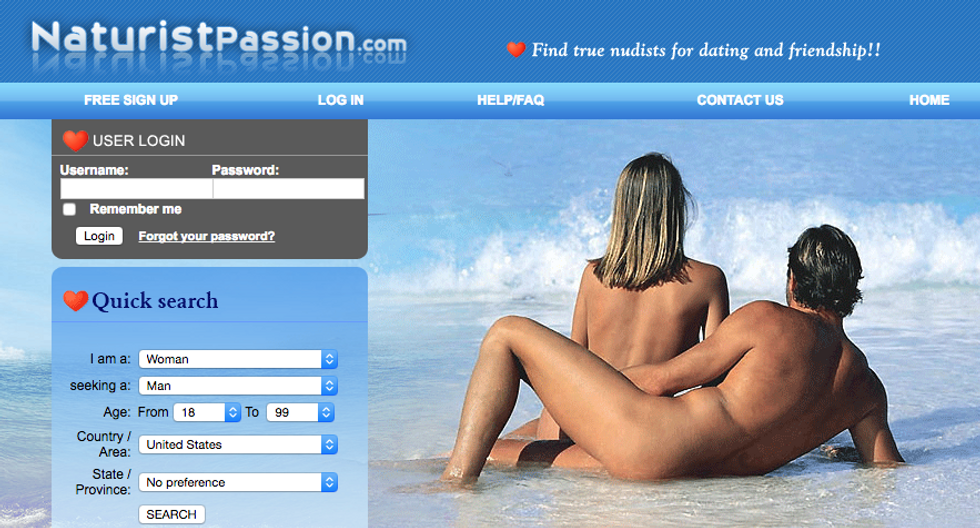 via naturistpassion.com
Do you love being naked? Do you love being naked in public? Are you looking for singles or couples to have naked fun in public with? Then this is definitely the dating site for you.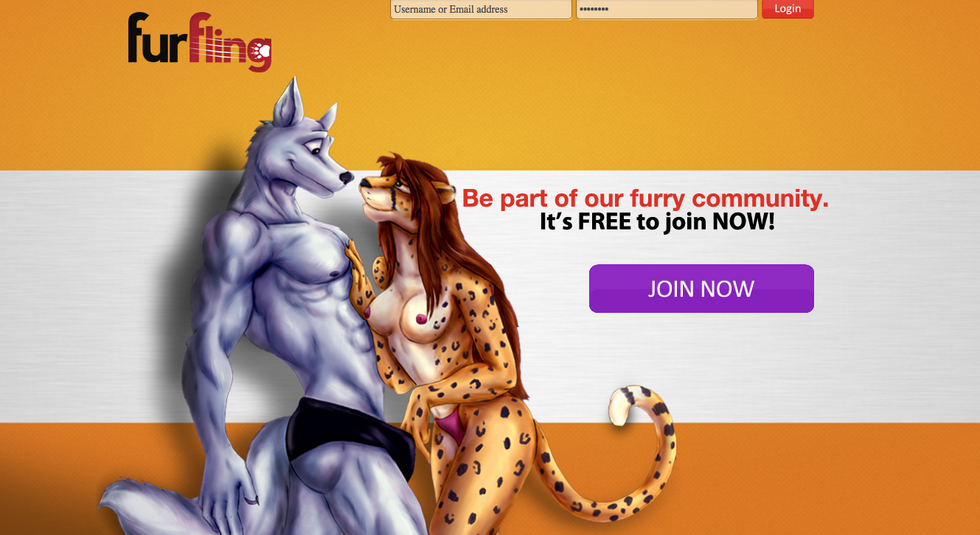 via furfling.com
So you're a furry and are having trouble revealing that on your first dates! You're traveling far and wide for conventions and that's getting expensive! No problem, there's a dating site just for you (a person that likes to dress up as fluffy creatures with human characteristics). Nudity is allowed (hooray!), but cub porn is not. Regardless, if you're looking to meet another fur fanatic just like yourself, this is the place.
Happy dating everybody!