Detroit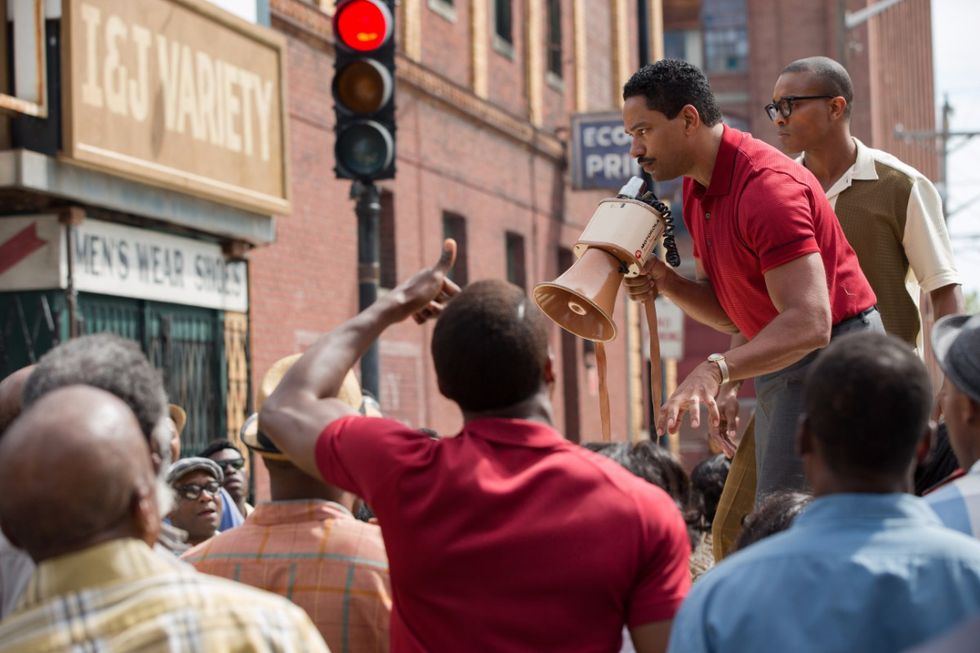 Courtesy of Annapurna Pictures
Kathryn Bigelow's incendiary, unbelievably powerful, new film, is set in a different kind of battlefield than her past films The Hurt Locker and Zero Dark Thirty. It's during the Detroit riots in 1967, when the National Guard had been brought in because of the fire bombings and violence. Her almost cinema verite style of in-you-face filming plunges you into the chaos, confusion and fear on the streets. It's also based on a horrifying siege by racist cops at the Algiers Motel. Responding to a possible sniper attack they herded the terrified guests downstairs against the wall and beat and even shot to death some of them. John Boyega plays a decent guy and Security Guard stationed across the street from the motel who witnesses the escalating sadism of the police (probably amplified by the fact that two white girls were there). Mark Boal's excellent screenplay, culled from interviews and testimonies by many of the participants, lets the stories speak frighteningly for themselves. Will Poulter is chilling as the weasel-faced alpha cop. Anthony Mackie is stellar as a soldier staying at the motel who they brutally beat down and accuse of being a pimp. But the most staggering performance comes from Algee Smith as the lead singer of The Dramatics, whose experiences that night scarred him for life. He's just absolutely brilliant. I have to say I was apprehensive seeing this. But, while a lot of the film is punishing and infuriating, these unending stories of injustice need to be seen.


Beach Rats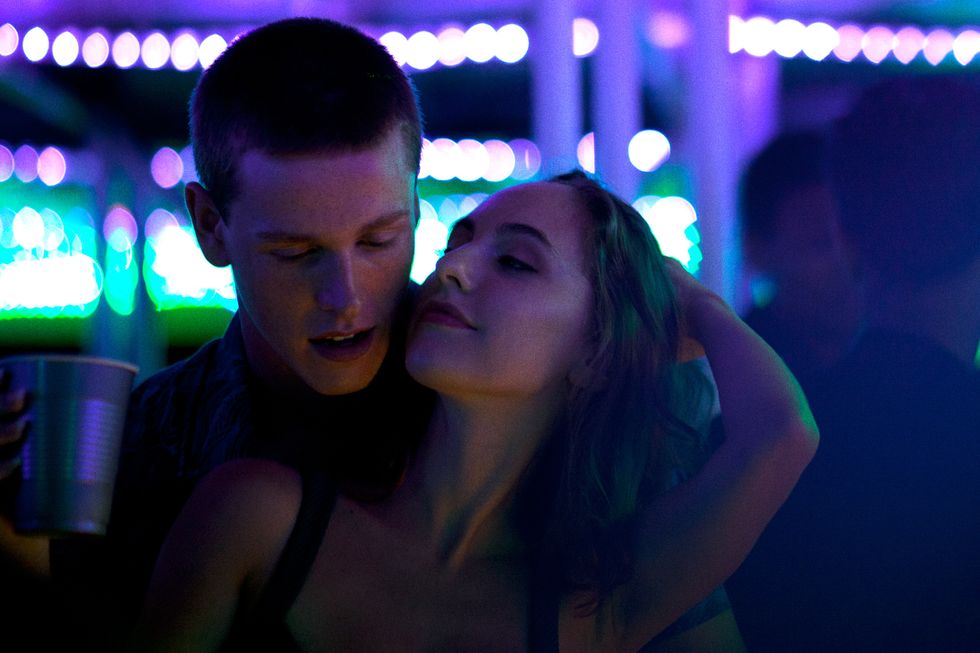 Courtesy of NEON
Director Eliza Hittman's emotionally raw, refreshingly frank, drama of a troubled young man- Frankie (Harris Dickinson)- spending the summer hanging with his meathead friends at Coney Island. Getting high from the oxycontin pilfered from his dad (who's at home dying of cancer) and having a rocky new relationship with a girl he met on the pier- Simone (nicely played by Madeline Weinstein). But in private he cruises gay chat sites, and begins hooking up with older men in a series of risky sexual encounters. Hittman's camera roves Frankie's closeted universe like a circling bird of prey as his need to act out on his impulses threatens to devour him. Harris Dickinson gives a career-making performance, getting so under the conflicted skin of this character it tears out your heart while also filling you with increasing dread of what's to come.


Columbus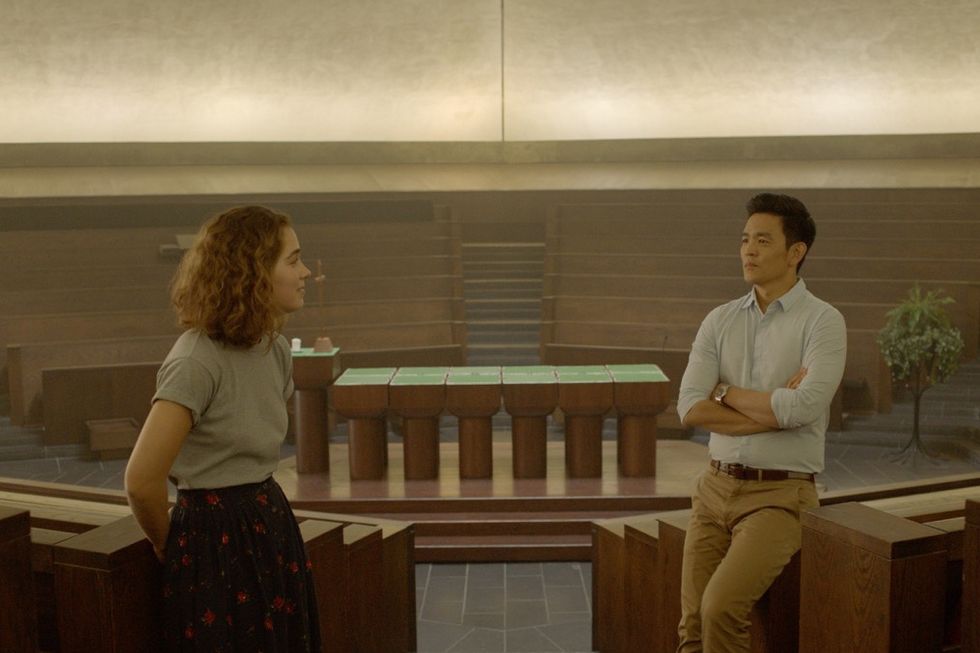 Courtesy of Superlative Films
Director Kogonada's beautifully crafted feature about a young man- Jin (John Cho) arriving in Columbus, Indiana when his professor father is rushed to the hospital and languishes in a coma. Deeply conflicted because of an estranged relationship with his dad, he meets an intriguing young woman- Casey (Haley Lu Richardson) who has a thing for the famed architecture in her home town. Every frame of the movie is carefully constructed. The lines and compositions juxtaposed with the buildings and bridges make you see everything from that architectural perspective. For Casey, the architecture offers her healing properties- she's always worried that her once meth addict mom (Michele Forbes) will slip back, and is afraid of moving forward with her own life. Not exactly a romance but the two lost souls do help each other to move forward. Great supporting work by Parker Posey and Rory Culkin, there's something really special and quite wonderful about this film.


The Villainess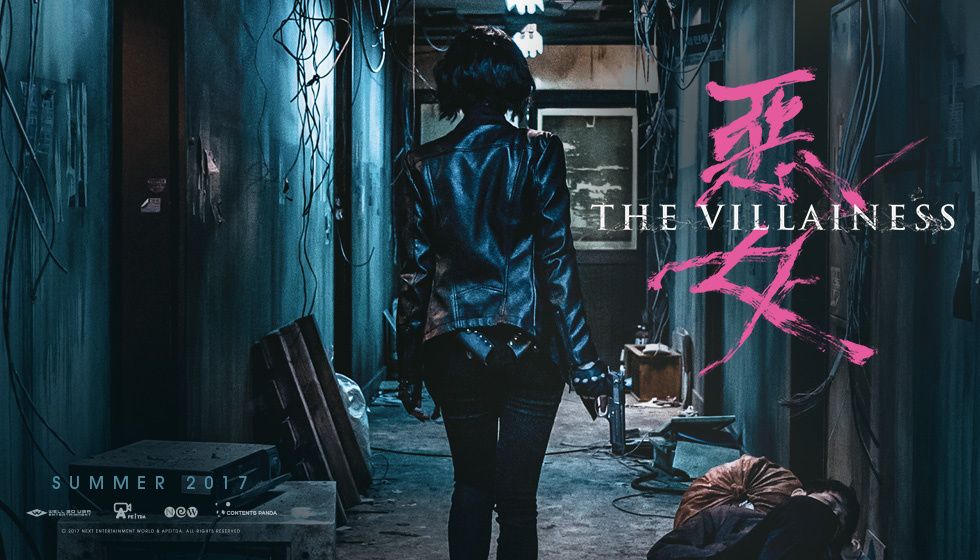 Courtesy of Well Go USA Entertainment
Closing night at this year's NY Asian Film Festival, seeing this with an audience would be an appropriate way to watch this awesome Korean action film directed by Jung Byung-gil. From the kinetic, blood-spattered, frenzied, opening showing a young woman Sook-hee (Kim Ok-bin) single-handedly killing everyone in her path in a warehouse/meth lab. There is a Hardcore Harry-like POV mixed in that makes it even wilder. Sook-hee is captured by a shadowy government agency, given facial reconstruction, and trained to create a new identity to mask being a hit woman for them. A handsome widowed neighbor befriends Sook-hee and her daughter (as she settles into her manufactured story as an actress), but he also works for the government agency and is sent to keep eyes on her. And then her past comes crashing back to blow everything to shreds. There are action sequences- like killers on motorcycles fighting with swords while racing recklessly down the highway- that will fry your brain. But the director also makes you feel and empathize his assassin's wounded core. Brutal but wildly exhilarating.



The Untamed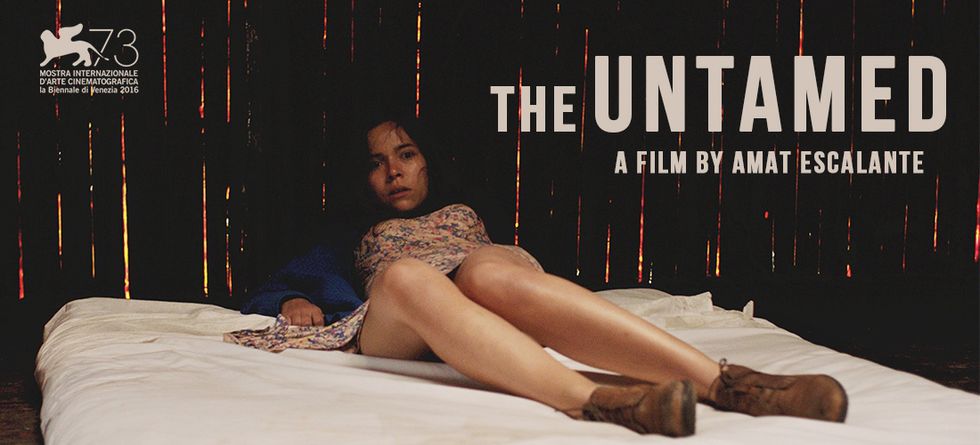 Courtesy of Strand Releasing
Bizarre hybrid of Mexican domestic drama and tentacle alien sex in director' Amat Escalante's offbeat new film. Alejandra (Ruth Ramos) is an unsatisfied wife saddled with two children and a drunken, brutish, husband Angel (Jesus Meza). Angel is often throwing off homophobic comments about Alejandra's gay brother Fabien (Eden Villavicencio), but is actually sleeping with him on the down-low. Into this unhappy picture comes the mysterious Veronica (Simone Bucio) who is going to show this family her secret- visiting a remote cabin in the woods where a scientist and his wife have hidden a tentacle alien that fell from the sky in a meteorite who offers unlimited sexual pleasure or pain to its victims. The movie has a dedication to director Andrzej Zulawski, whose movie Possession definitely comes to mind. Unsettling and strange, indeed.


Turn It Around: The Story Of East Bay Punk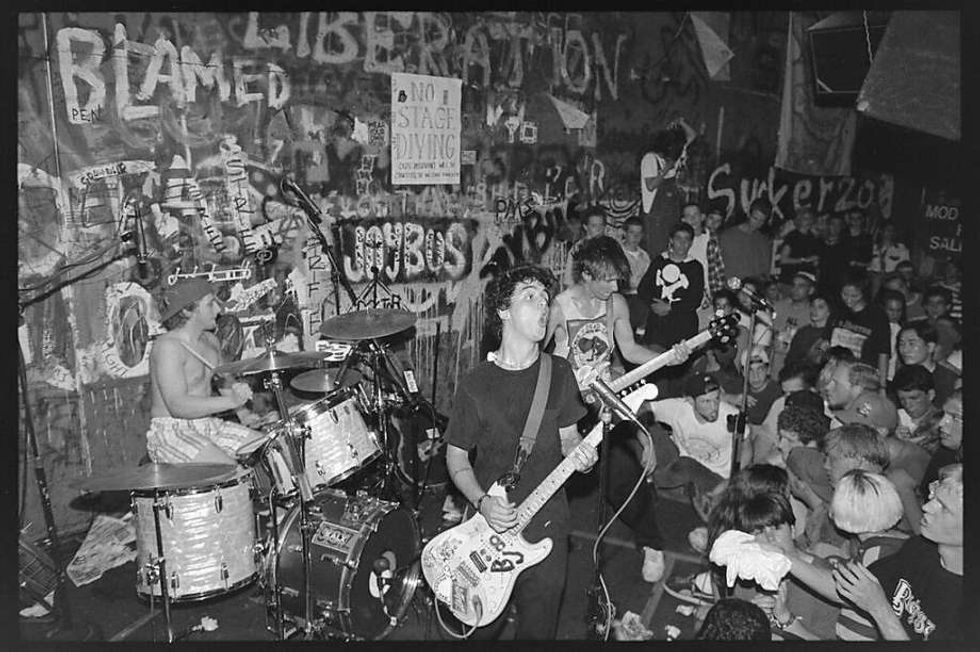 Photo: Murray Bowles
Exhaustive and lively examination of the punk music scene that flourished from San Francisco to Berkeley and beyond. Narrated by Iggy Pop who states that the West has always drawn misfits and dreamers, and for the music scene, the Bay Area was the eye of the storm when the punk music scene began. But a lot of the film concerns an alternative music collective that was created by non-for-profit music zine Maximumrocknroll's founder Tim Yohanna in Berkeley California at 924 Gilman Street for kids of all ages to come and hear live bands. No liquor, no drugs, no fights, and it became a refuge for new groups and disenfranchised youths who loved and followed the music religiously. The film, directed by Corbett Redford has interviews with Jello Biafra of Dead Kennedys and bands like Operation Ivy, Crimpshire, Rancid, Jawbreaker, and one of the more successful house bands- Green Day. It's filled with great stories like the time the kids backed down a truckload of skinhead Neo-Nazis and lived to rock another day.