K-Pop and kimchi aside, Seoul, South Korea, is now a hotbed for another cultural movement: fantastic fashion. The city's kids are well ahead of the curve when it comes to street-style, and the city's designers are just as adept at giving those kids what they want—lean, mean, see-and-be seen pieces that could easily pass (or exceed) muster in other trendy towns 'round the globe. Plus, beyond the immediate local energy, some Seoul-based names have become internationally recognized; Blindness, the gender nonconforming label by JiSun Park, is on LVMH's Young Fashion Designers 2017 shortlist, and brands like KYE and 99%IS- are buzzing across all borders. With Seoul Fashion Week (Spring/Summer 2018) having just concluded, here are ten defining looks of the city's wildest and most wonderful—the lives and Seouls of the party, so to speak.
99%IS-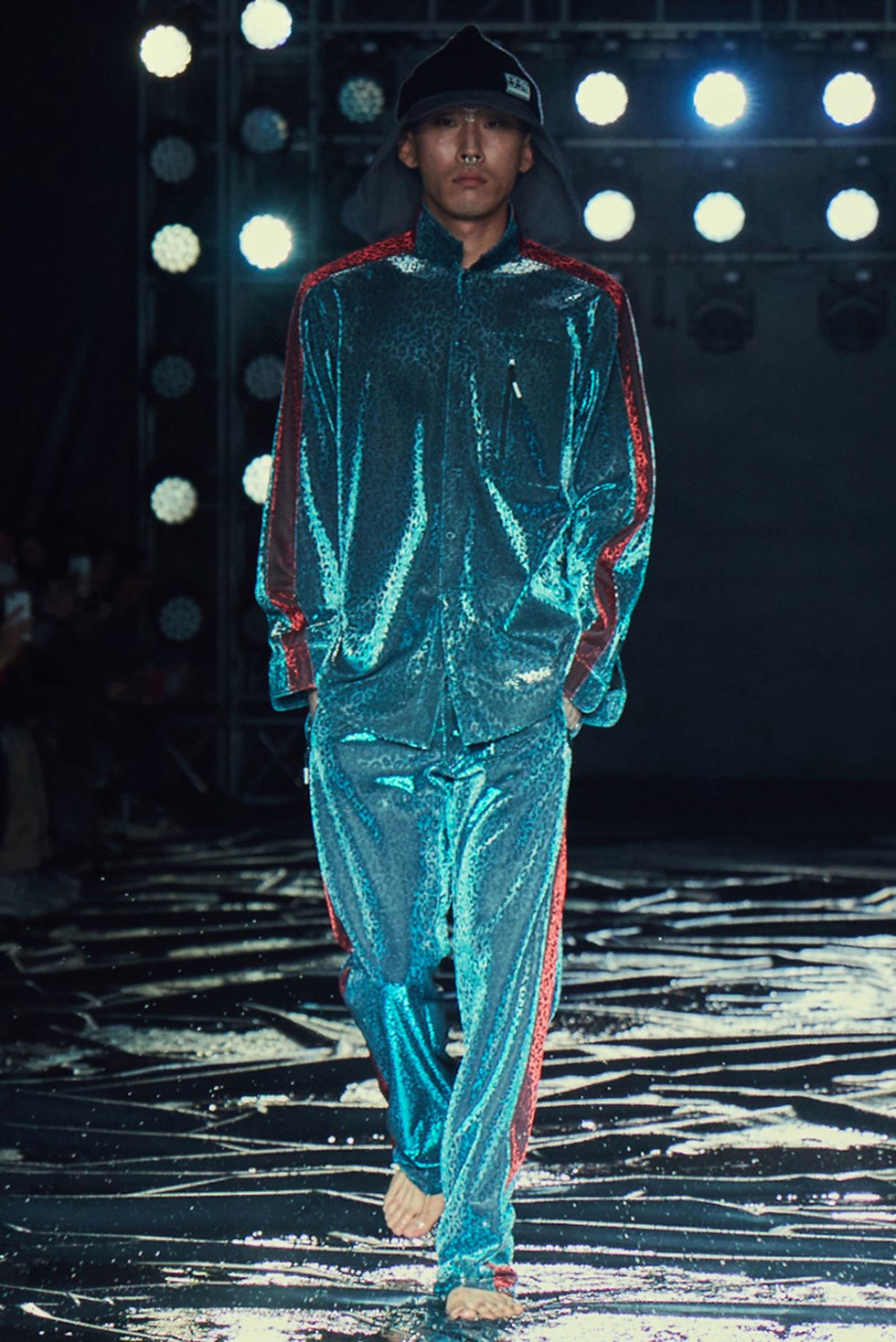 We will take our tracksuits barefoot and in neon-iridescent, racing-striped leopard, please and thank you.
Blindness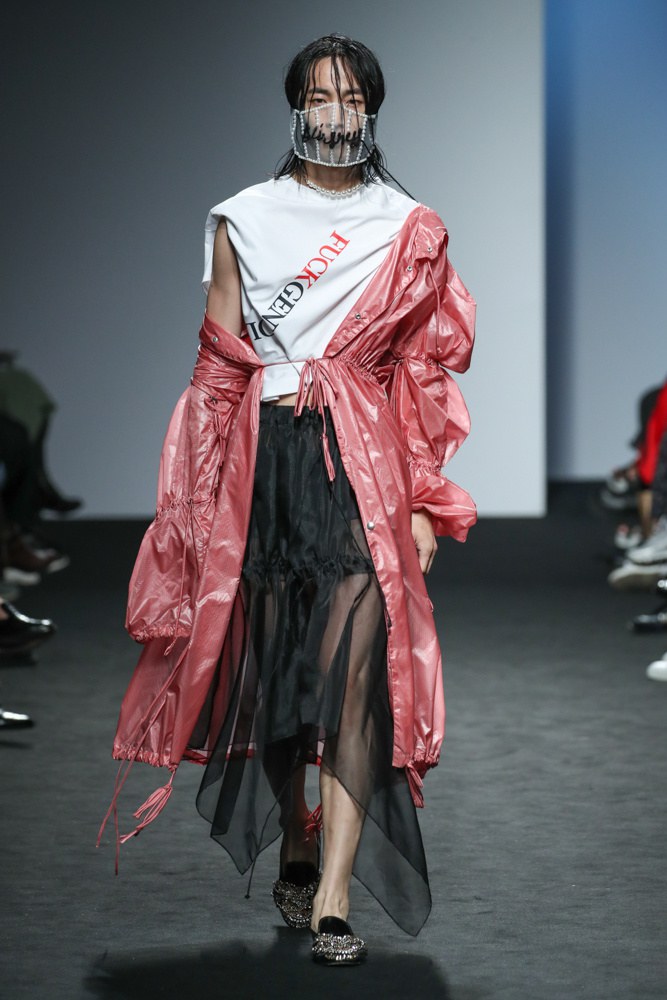 JiSun Park says "Fuck Gender Norms," and we're here for that.
Charm's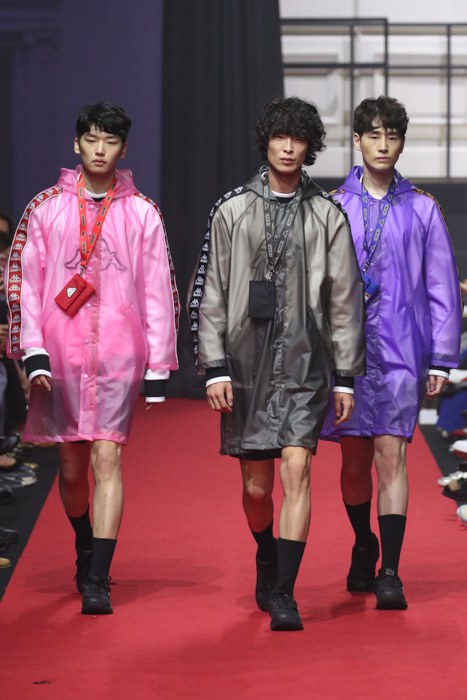 A label called Charm's sent out a trio of guys in see-through rain coats made in collaboration with Kappa. Squad.
D-Antidote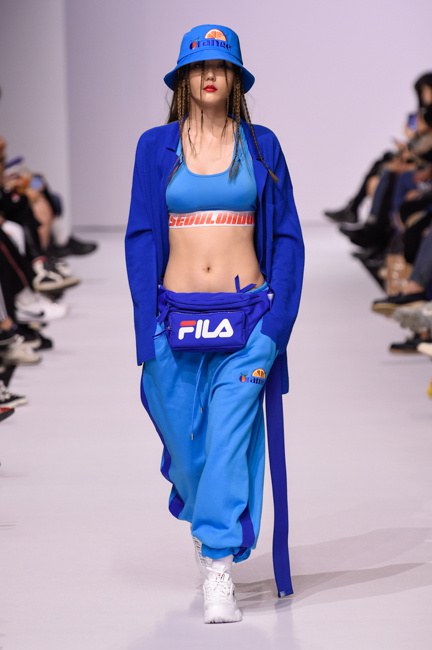 A collab with Fila, and a nifty little graphic treatment that blended oranges (the fruits) and text strips reading "SEOULONDON." Fab.
Drugs Without Side Effect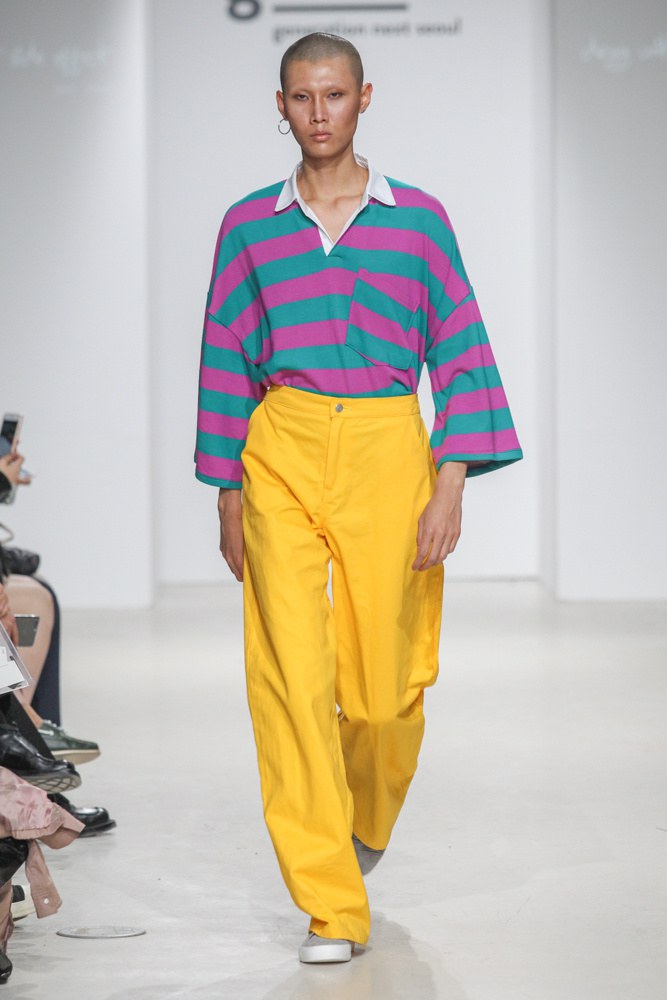 Preppy? Art School? Prep School? Art house? All please.
Kimmy J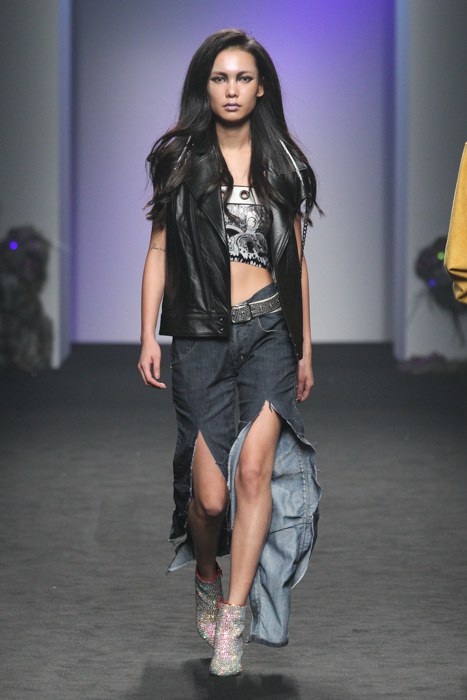 Stoner chic, but literally on another planet (Trappist 9, in fact, as the designer noted). Also: some new meaning to the nude jean trend.
Kiok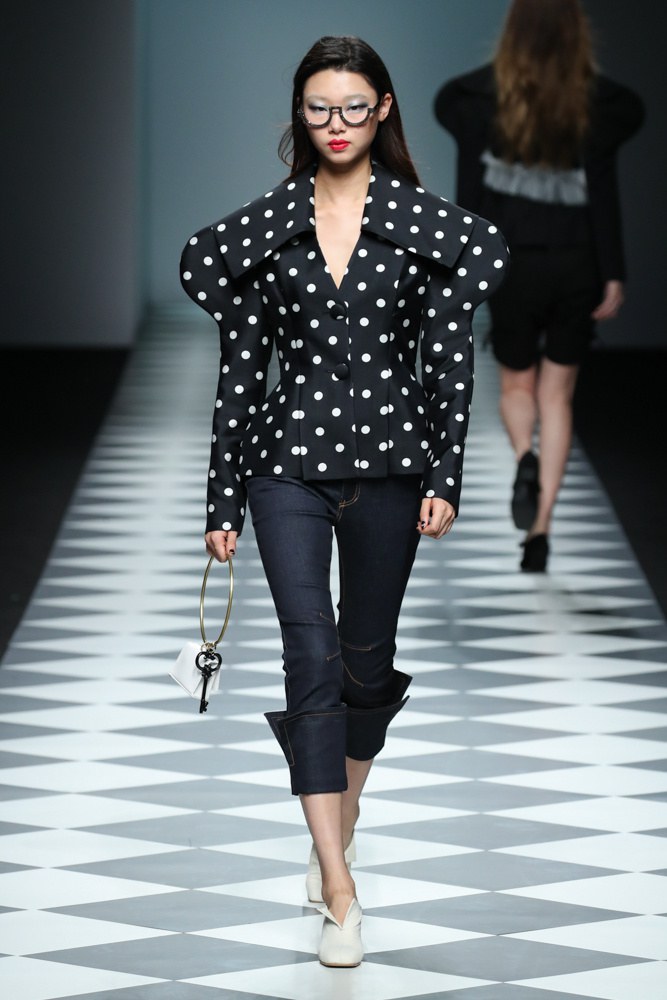 Pretty punchy in polka dots and passport cuff denim.
KYE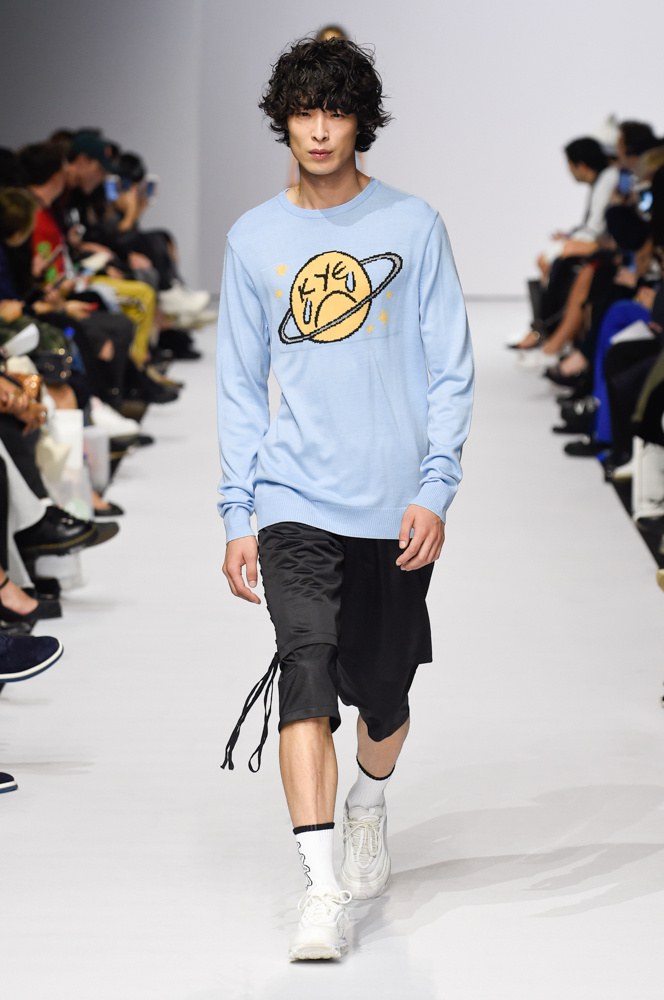 We'd be sad if we were another planet looking back at Earth right now, too. Kye gets it.
Supercomma B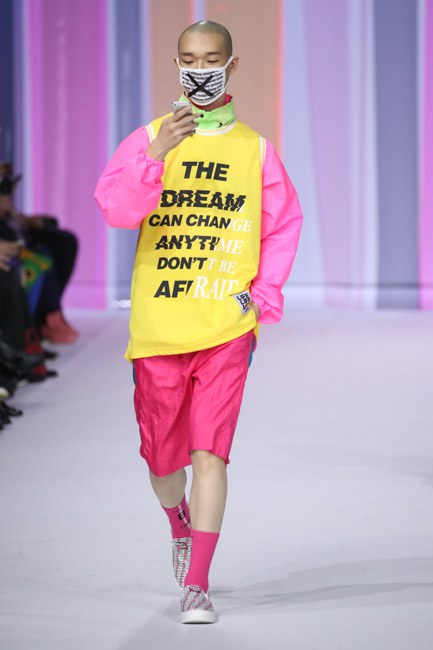 Dreamcatcher. Also: face-masks are definitely still a thing in Seoul.
YCH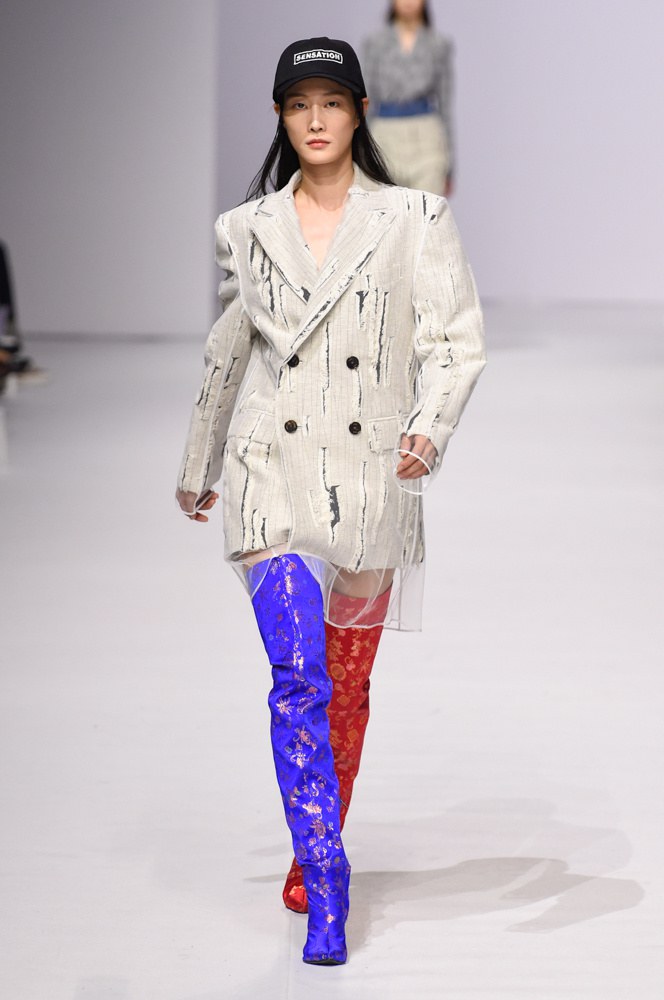 Someone send these boots to Rihanna.