At his Fall 2020 menswear show, designer Xander Zhou sent out some covetable looks like puffer jackets with zig-zag edges and colorful shirts spliced in different tones. But it was a series of pixelated clothes, underwear and makeup that had the biggest impact, telling an unsettling tale about surveillance and post-humanism.
Zhou approached this collection with a quantum, mechanical way of thinking. According to his release, which was translated into several different languages, a "many worlds" interpretation of the universe resulted in the name of this collection: Homo Multiversalis.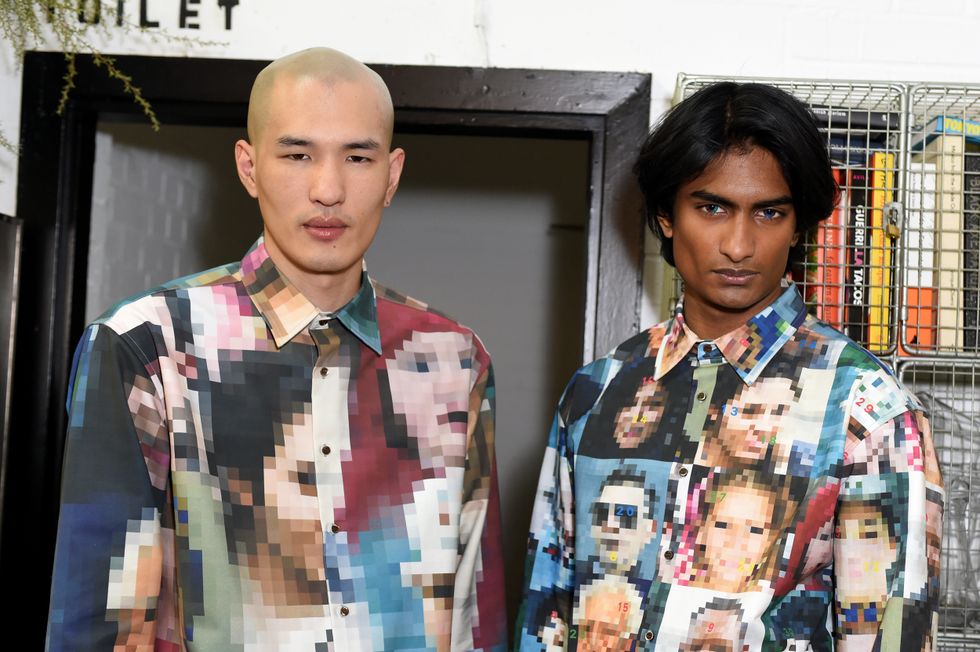 The pixelated looks in particular tell a harrowing story about the many people who are captured by surveillance systems every day by governments. Blown up proportions and multiplied faces decorate jackets and button-downs, and even underwear gets the pixeled treatment. In a reality in the not too distant future, our movements could be detected in real time by anyone, anywhere.