It's a queer new world in Atlanta, and that's in part thanks to WUSSY Magazine. In the three short years since launching — the blog, events, and then a quarterly art book — co-owner Jon Dean says he's heard plenty of "oh, that was weird" from locals attending the outlet's drag events. He's been asked why there are so many women present, too; some attendees have even asked for refunds.

But queer progress clashing with homonormative expectations simply won't stop him or his counterpart, Barry Brandon.

"Queer is becoming the new gay," Brandon says.

This week, WUSSY's third print edition was released: The Sex Issue, with non-binary pop artist Shamir gracing the cover, and features more than 40 queer-identifying photographers, illustrators, and writers within. Available online and in person in Atlanta, and now in London, Berlin, Barcelona, Vancouver, NYC, Milwaukee, and Asheville, North Carolina, coverage and readership is going global.
Related | Shamir on Revelations and Escaping Pop Music
In a city that's incredibly diverse demographically, WUSSY has made a massive impact in celebrating the many LGBTQIA+ identities of the community itself, and offering a platform for all the talent responsible for its undeniably rich creativity. That's likely a major part of its success. And while being inclusive is "pretty simple" to Brandon and Dean, certainly not everyone is so intentional — or thorough.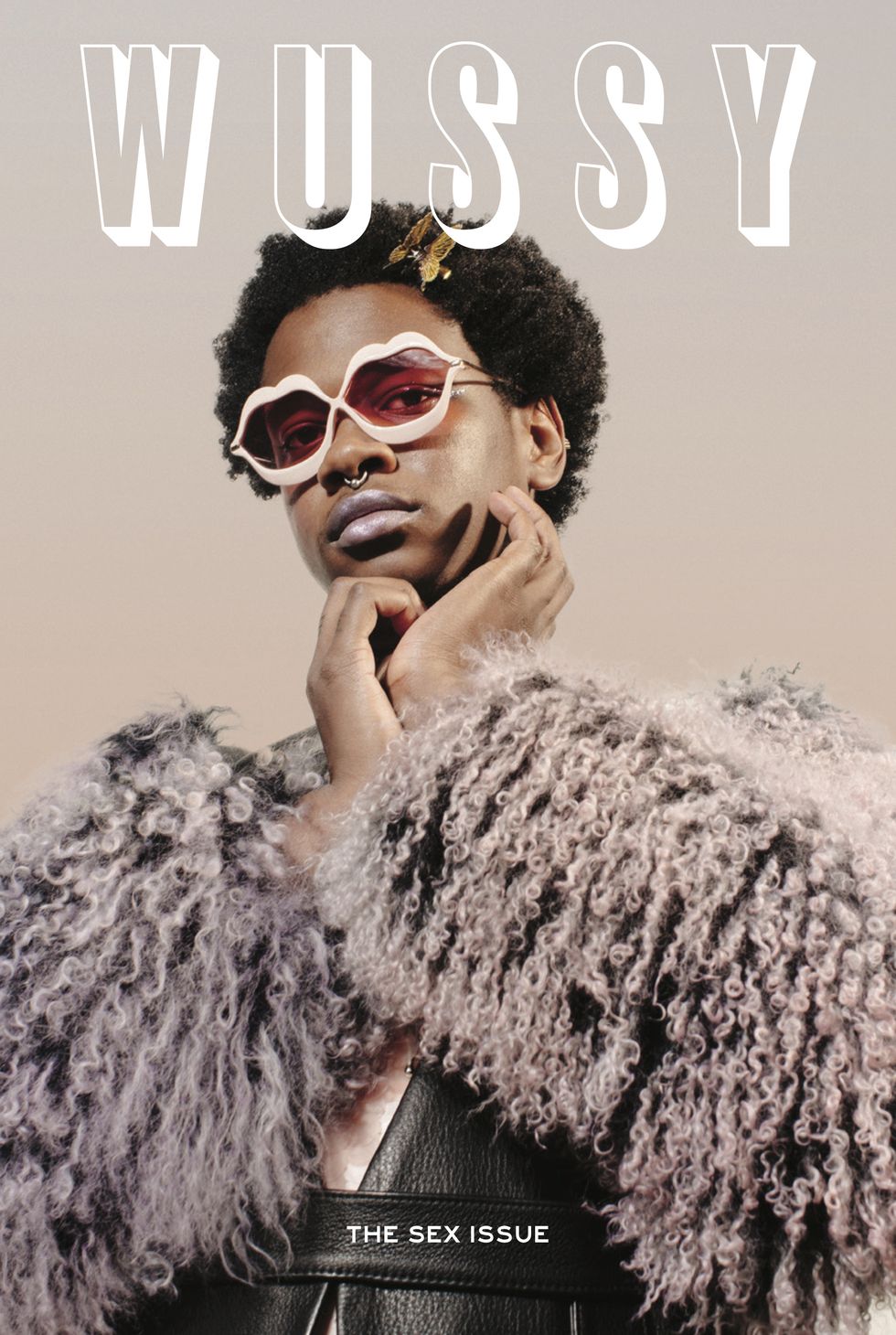 Contributing writer Sunni Johnson says the crowd is typically "a large group of mixed identities," from "cis, trans, non-binary, femme, masc, in between."
At events, that mission is evident, from the person working the door to the DJ and the lineup, or in the way they collaborate; they teamed up with La Choloteca, the city's new mainstay Latinx party, last New Year's Eve, and recently announced a second mash-up with Amor Prohibido: A Black Hearts Ball, slated for February. The latter two aren't drag shows; themed dance parties, whether '90s or disco or their annual yearbook photoshoot (highschool fantasy outfit encouraged) and springtime prom, are also staples.

But not all of WUSSY's events are nightlife focused. Programming runs the gamut: public poetry readings paired with jazz; Queer Drunk History, a comedy night organized with variety show group Queeriety; regular crowd-engagement-encouraged cult film screenings (But I'm a Cheerleader! is next); zine release parties at independent galleries; a coffeeshop drag brunch and social; an unveiling celebration for a mural from Living Walls, a public art nonprofit. (It's worth pointing out that those outside-the-bar events often open doors for younger generations searching for community).

Further stretching their reach — and accessibility — is that they don't stick to just one venue, or one neighborhood, for that matter. WUSSY engages the queer community at clubs and venues all throughout Atlanta, from iconic downtown proper to the legendarily alternative cluster of Little Five Points and LGBTQ friendly (but who can afford to live there?) Midtown, and out to Cheshire Bridge Road, a stretch known for its high concentration of gay bars and strip clubs.
"When we throw parties at Heretic and regulars come up, they will be expecting a bunch of cis gay men. WUSSY is not about that," Johnson says. "It's not that hook-up culture isn't happening at our events, but there is more focus on community and friendship so it brings a lot of everybody."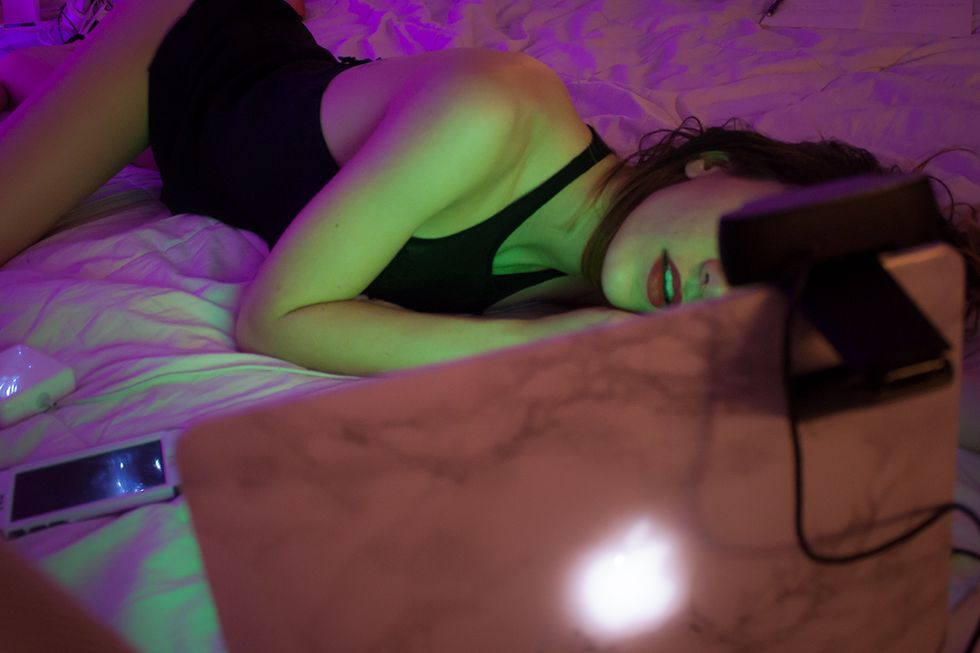 And at any given function, you can expect to see striking, head-to-toe looks — or people wearing a T-shirt and jeans, he says.
"Like at the movies — in full dress on a Wednesday night at 8 o'clock," Brandon says. "In themed-out clothing from the film that we're screening, and [people won't] even think twice about it."
In an environment where folks feel safe, included, and welcomed, they're more likely to feel happier and comfortable in their bodies (and maybe while also slaying look-wise).

"We always want people to express themselves," Brandon adds. "The most authentically and safely that they can. So I think that's probably the biggest underlying part: It's finding a space, creating a kind of ambiance, or an event in general that allows people the opportunity to come completely as they are, and not feel that they're going to be... othered or different."

WUSSY works in politics, too — last year they held a meet-and-greet with LGBTQIA+ mayoral and Atlanta City Council candidates, and they've built entire shindigs around fundraising for community nonprofits. The online content is sometimes political and social justice oriented as well; of late, they've reported on the backlash of newly surfaced racist remarks made by a popular drag bar owner, explored activist fatigue in the conservative south, and educated readers on the history of openly queer political candidates.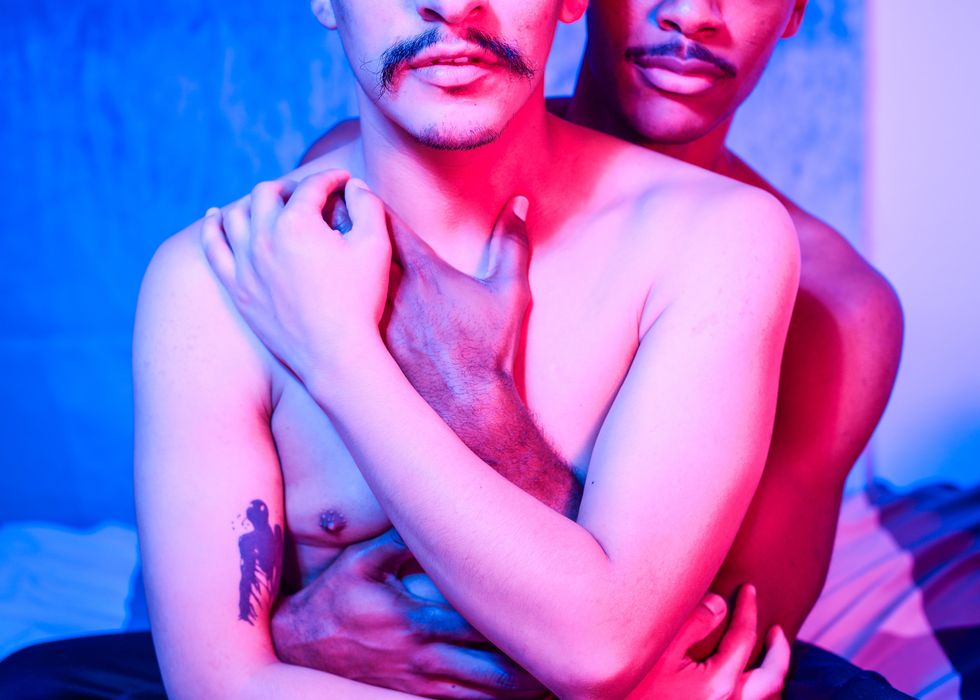 Local queer music and visual art are regularly highlighted, too. And there's still a major emphasis on drag in both WUSSY's coverage and entertainment offerings, of course— Dean and Brandon both boast backgrounds in drag organizing. RuPaul's Drag Race season seven winner Violet Chachki was featured by Dean in the celebrated (and controversial; Chachki's was among the images censored by the gallery owner) Legendary Children expo in 2013. That project grew into events (in which Chachki figured heavily), which he counts as part of WUSSY's genesis, along with Brandon's creative agency, For All Humans, where he also organizes events. Both were regularly booking Bqtch Puddin, who just snagged the Next Drag Supermonster title on this second season of the Boulet Brothers Dragula, as did Dean. Drag Race contestant Dax Exclamation has been — and like the others, remains — in the mix, too.
Guest appearances from other famous queens aren't uncommon, either. And, naturally, Atlanta's home to a slew more drag performers — of all styles — and WUSSY's aren't the only queer events in the city. They're part of the bigger queer arts and culture network that's continually growing and expanding — groups and people they often organize alongside, and support with a spotlight online even when they don't.

In all its doings, WUSSY is promoting solidarity and inclusion and self-love. They aren't responsible for the queer scene's creation, obviously, but they've definitely elevated and nourished its best qualities — and that helps the entire community flourish.
Photos Courtesy of WUSSY